Ontario's Top Musky Fishing
Ontario is the epicenter of big musky fishing, and these lodges are a must-visit if you want to catch the big one.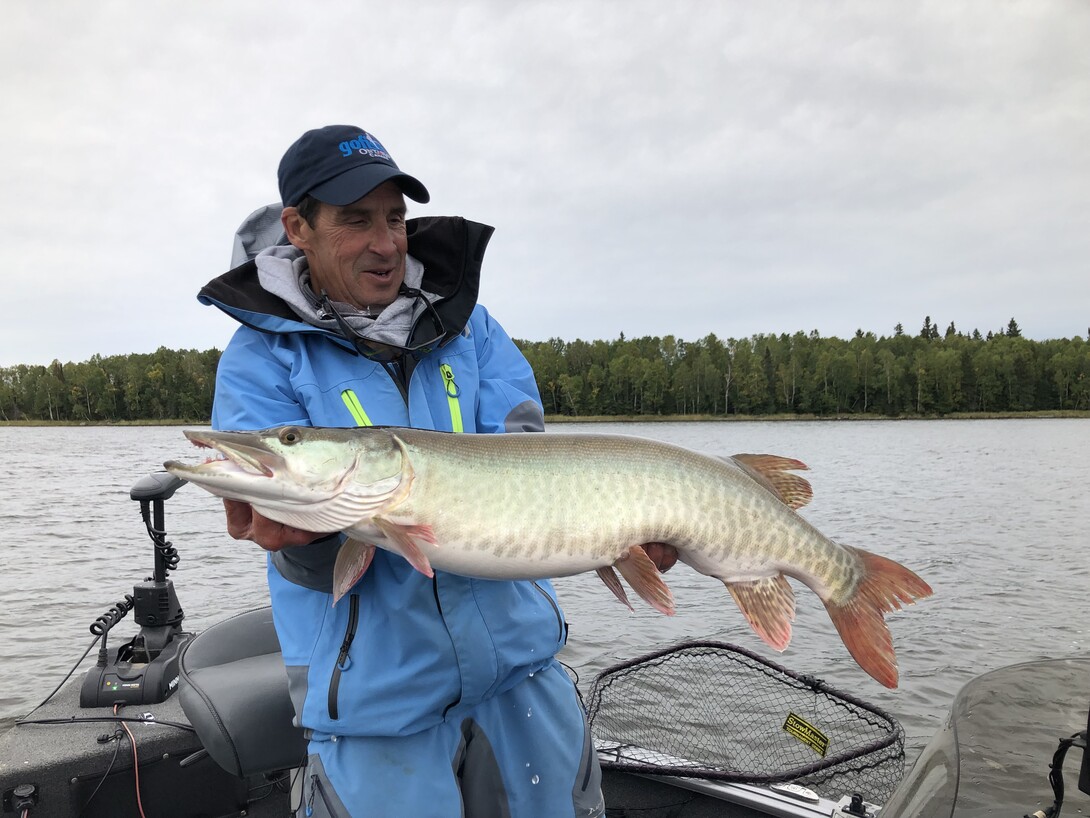 Ontario, Canada is the epicenter of big musky fishing, and here are three top destinations for targeting them. They are called the fish of a thousand casts, but you can put the odds in your favor staying at one of these great lodges. It is a fish of legends and landing a giant is a lifetime memory maker. Below are a few different options that happen to be all "boat-in," meaning you can bring a lot of gear. And that's important when you're going after a top-tier predator like the musky!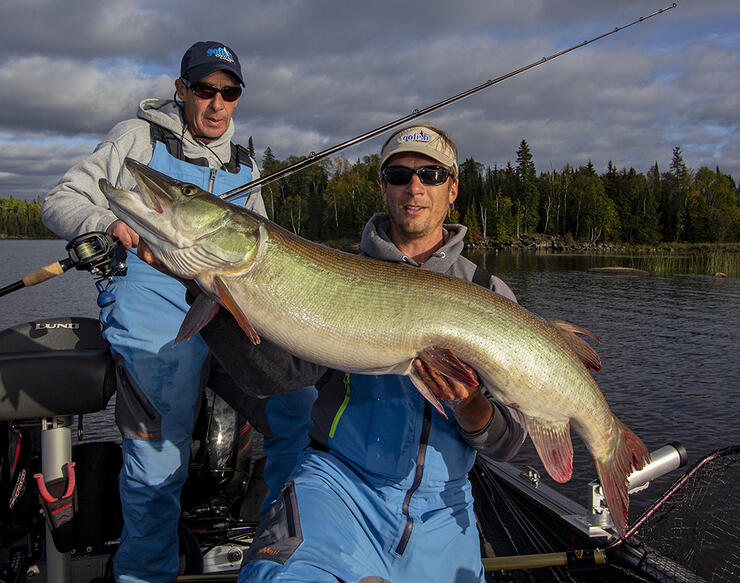 This is where I landed the biggest muskie of my life, something I'll always remember! Lac Seul is a fishery where you have a great chance to catch the muskie of a lifetime. But that's not the only fish there that keeps bringing guests back year after year to Sioux Lookout Floating Lodges. There's trophy walleye, pike and smallmouth bass too! But the musky reigns supreme there! The main dock is located on the famed Lac Seul, which is a massive body of water located in Ontario's Sunset Country. Depending on the time of year, summer or fall, it can be in the 50s or up into the 80s. Bring plenty of clothes for both warm and cold weather. You won't be lacking storage space on a houseboat, that's for sure!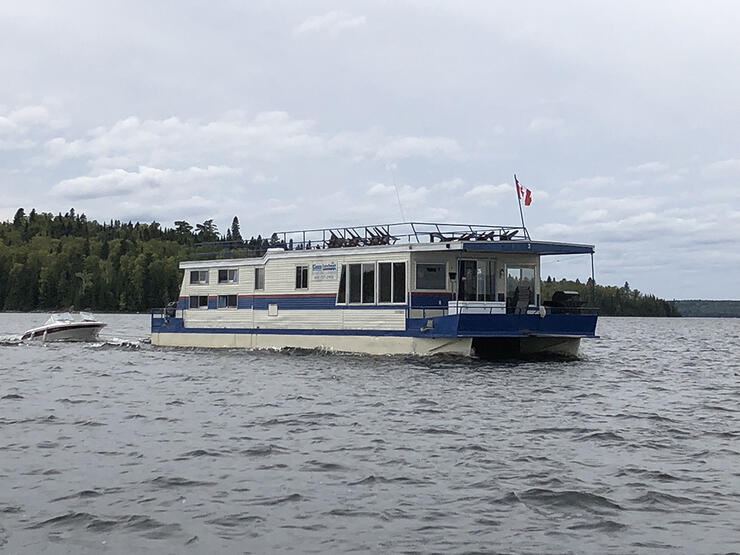 You have three options to choose from; 50' (sleeps 4-6), 60' (sleeps 6-8) or 68' (sleeps 8-12). Each of these has bunk beds, a full bathroom (two on the 68'), a shower, a dining area, and plenty of kitchen space. They all have a generator for power, gas grill, hot water heater, ice chest, cooking and eating utensils, and a 16' Lund Fishing Boat complete with a 15-hp Honda and paddles. You can rent more fishing boats depending on availability if needed. Another option is to bring your own. You can tie it up to the back or side of the houseboat. There's a large capacity fuel tank on the houseboat that can be filled up to ensure you have plenty of gas during your trip. The interior kitchen/dining area has a lot of space for cooking up some freshly caught walleye and going over the plan for tomorrow's fishing!
Staying on a houseboat, you can bring as much food and gear as you want! No need to travel light! Learn more about this great Ontario experience for you and your family and friends.
Young's is located right in the middle of "Muskyville" on Lake of the Woods! At least, that's what I called it after staying there for a few days. This giant body of water is widely known for huge fish of all kinds, especially ones with teeth. Location, location, location. Steven's Bay is stained and shallow water where musky inhabit from spring to fall. With the close proximity of great fishing areas, you don't have to travel far to get bit. The more time spent casting, the better odds of catching one. When we filmed there, lodge co-owner Perry Anniuk and I got in about nine hours of total muskie fishing. Stats: landed three, lost another boat side, and four other follows including two Lake of the Woods tanks! To stress this point again, in only nine hours of fishing, including running time from spot to spot. To get a break from the big toothy beasts, there's plenty of walleye action to fill your freezer and make for a great shore lunch!
The main lodge has an excellent stocked fishing tackle supply if you need anything. This is rare among Ontario lodges that you boat in or fly-in into. The main lodge has a spacious dining area with home-cooked meals each day to keep your stomach happy.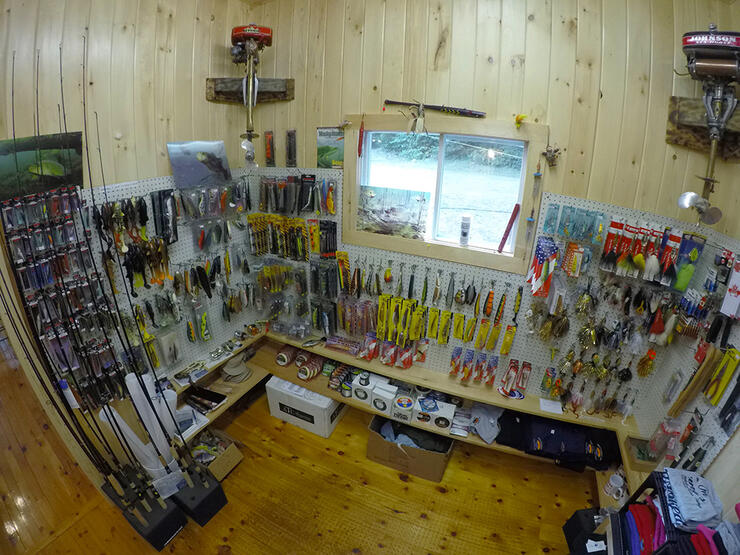 For fishing vessels, you have access to 16 to 18-foot deep V boats with 40-50HP four-stroke outboards These are fishing machines, complete with trolling motors, live wells, and GPS/sonar. Everything you need to explore both close to camp and deeper into the lake. From what we experienced for muskies, you can easily stay close and be fishing giants all day long!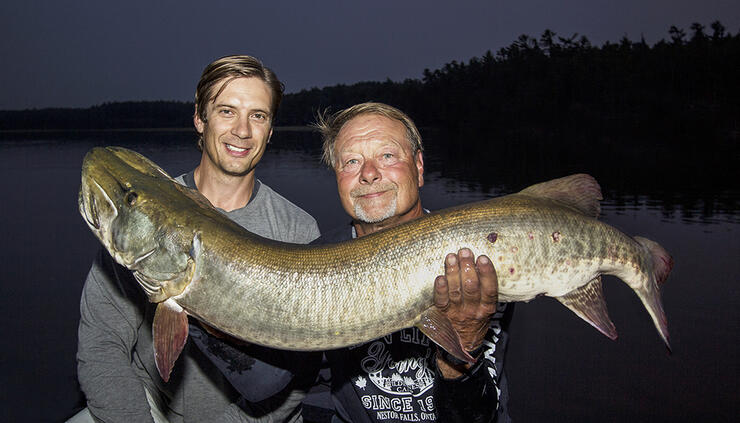 Young's Wilderness Camp is a fantastic place for both the serious and novice angler. Especially if you're into chasing these freshwater sharks. The easy boat-in location makes it perfect for families too. Learn more about Young's Wilderness Camp.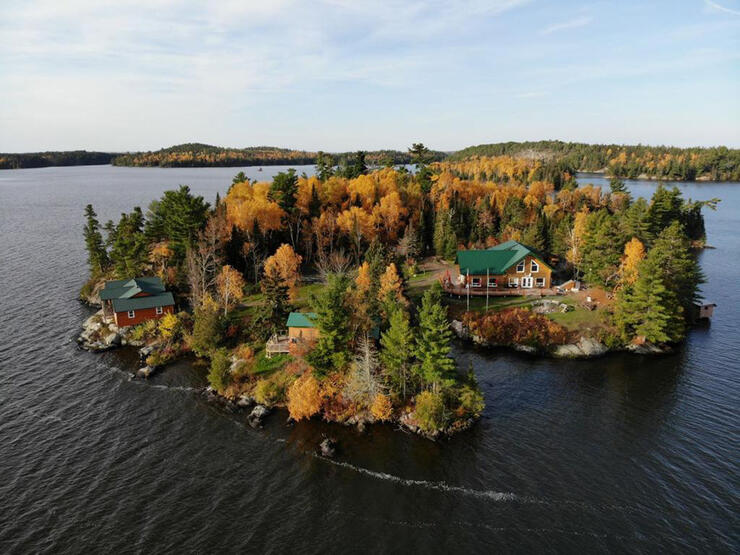 Andy Durocher started this lodge way back in the 1940s. The current owner, Andy Grebe and partners, have been running it since 2014. It is situated on an 8-acre private island surrounded by 3,000 feet of lakefront, with seven modern guest cabins and a new main lodge, all with panoramic views of the lake. This special place is an island paradise in the middle of the beautiful Ontario wilderness. It's an amazing boat-in experience. No roads, no float planes. There's nothing quite like spending time on an island surrounded by amazing trophy fishing and hunting found anywhere!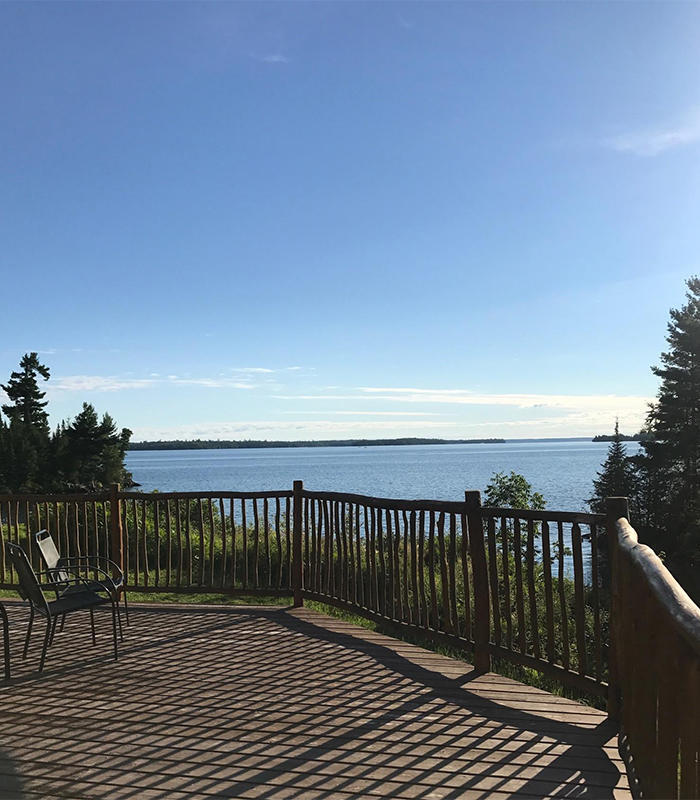 Eagle Lake is synonymous with big musky! Home to some of the best and biggest musky, walleye, pike, and smallmouth bass found across Ontario. There seems to be near endless water with over 68,000 surface acres to explore. Countless islands, points, channels, rock humps, and reefs. You could return there year after year and find new spots on each trip!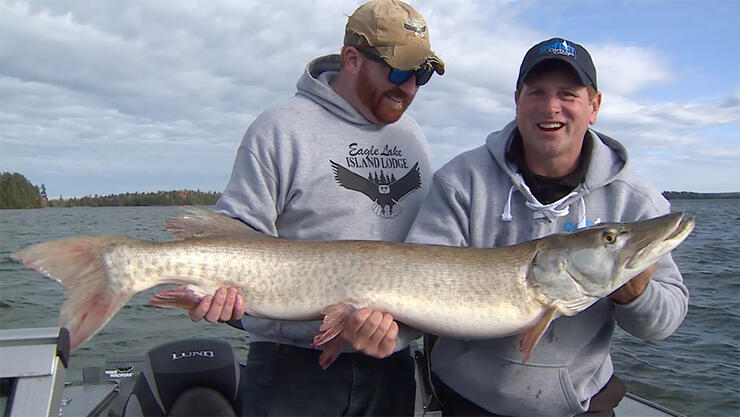 There are seven modern guest cabins with flush toilets and showers. Each one offers you screen-saver panoramic lake views. The cabins sleep two to nine guests and have power, wood stoves and/or propane heaters. Linens, pillows and blankets are all provided. The main lodge has WiFi, so you can stay in touch with family and friends.
In short, if you're looking for a five-star lodge with exceptional service, and amazing trophy fishing—at an exceptional value—Eagle Lake Lodge needs to be on your list!