Lawren Harris and the Landscapes that Inspired Him
A new Harris exhibit at the AGO includes some of his breathtaking Northern Ontario images.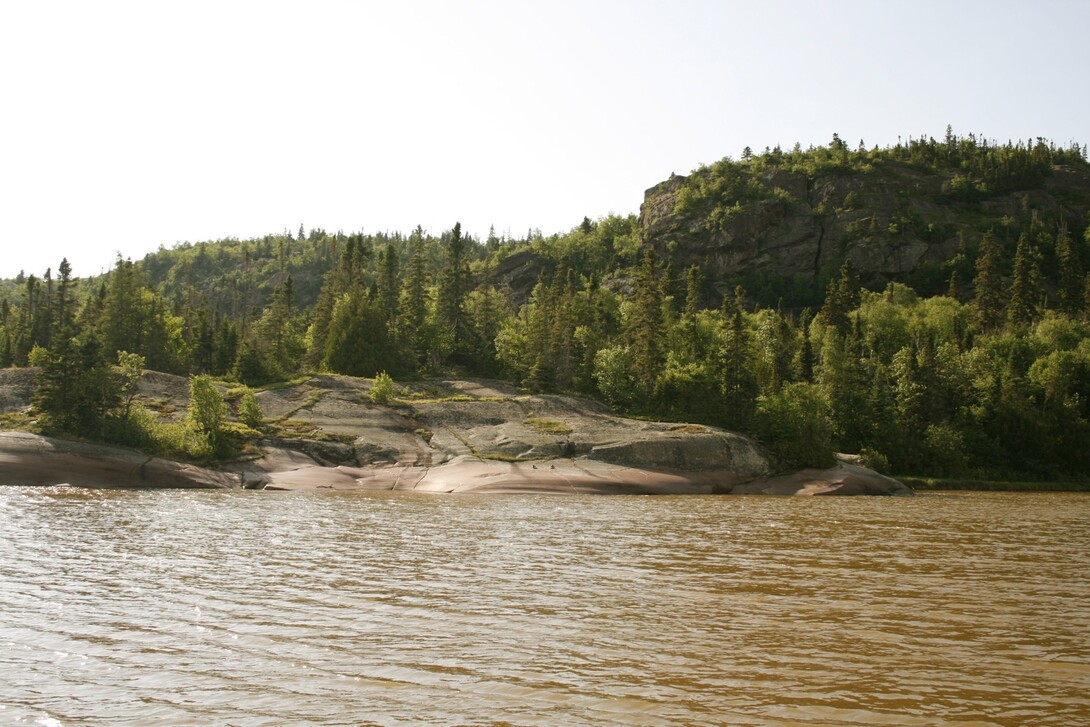 Lawren Harris was a wealthy painter who travelled by boxcar. He was a landscape artist who turned to the abstract in his later years. He was a Companion of the Order of Canada. A friend and supporter of fellow artist Emily Carr. A famous painter who refused to sign or date his works because he wanted them to be appreciated for what they were—and not because of who painted them.
Harris was the founder of what would become Canada's most famous artists' collective: the Group of Seven.
After his death in 1970, at the age of 84, Lawren Harris was buried in the cemetery on the grounds of the McMichael Collection in Kleinberg, where his works are now held. Canada never forgot about him, though. In the 46 years since his death, there have been coffee table books, calendars, postcards, and two biographies. He's been the subject of a TVO documentary. His Toronto studio was designated a National Historic Site of Canada in 2005. His work holds the record for the highest amount ever paid for a Group of Seven painting (Mountain and Glacier sold for $3.9 million in 2015). And now, his art is enjoying a North America-wide renaissance thanks to the Art Gallery of Ontario and the unlikely efforts of actor Steve Martin.
"The Idea of North: The Paintings of Lawren Harris" was mounted at the AGO as part of the gallery's expanded exhibition in summer 2016 (the gallery also has several Harris and other Group of Seven works in its permanent collection). The show debuted at the Hammer Museum in Los Angeles and continued to Boston earlier this spring. Curated by actor Steve Martin, in collaboration with Cynthia Burlingham (Deputy Director, Curatorial Affairs at the Hammer Museum) and the AGO's Andrew Hunter, Fredrik S. Eaton Curator of Canadian Art, the exhibit marked the first U.S. solo exhibition of Harris's work.
Steve Martin may seem like an unlikely candidate for a champion of Canadian art, but the actor is an avid art collector and a big fan of Harris's work. "[Martin] proposed that the Hammer should do a Harris show, to highlight an important modern artist he felt was overlooked in the United States," says Hunter of how the show evolved. Working with Martin, and Hammer curator Cynthia Burlingham, "encouraged a new conversation about Harris, free from a lot of the nationalist cultural baggage Harris is often burdened by," Hunter explains. He notes that the AGO exhibit explores these issues as part of its expanded offerings, with over 80 total works including Harris's early paintings, historical photographs, and by contemporary Canadian artists. The core of the exhibit, though, is the landscapes that made him famous.
Just what is it about Harris's work that he remains one of Canada's most famous artists? The bold scale of his work stands out from other artists of the day, according to Hunter. "Five- and six-foot canvases are unusual, and this ambition speaks to the intense modernity of Harris," he notes. It's also his subject matter: our land. "We are constantly asking ourselves what does it mean to be Canadian and how do we relate to the North, as place and idea, and these are themes Harris dealt with," says Hunter. It's what caused Emily Carr to remark upon visiting Harris's studio: "I think perhaps I shall find God here, the God I've longed and hunted for and failed to find."
Harris distilled Canadian landscapes. He painted the Montreal River and the Agawa Canyon. He painted Algoma and Lake Superior's North Shore—where he would return every summer for the next seven years. He painted Banff National Park and Jasper. He sketched the arctic aboard the the SS Beothic. He travelled with friends and alone. "We lived in a continuous blaze of enthusiasm," he said of his Group of Seven companions. "Above all, we loved this country and loved exploring and painting it." 
The landscapes of Northern Ontario await anyone with an urge to see these iconic images firsthand. There's even a book to help you retrace the steps of the famous artist.
And remember, in the words of Harris: "Art is long. Life is short." So whether it's a trip to the AGO or a trip to the North Shore of Lake Superior, whether it's on a canvas or the view right in front of you, make plans this summer to see and experience some Canadian art.