Spend a day in Algonquin Park exploring the life, art and death of Tom Thomson
Find out about the special celebrations happening this summer - marking 100 years since
his death.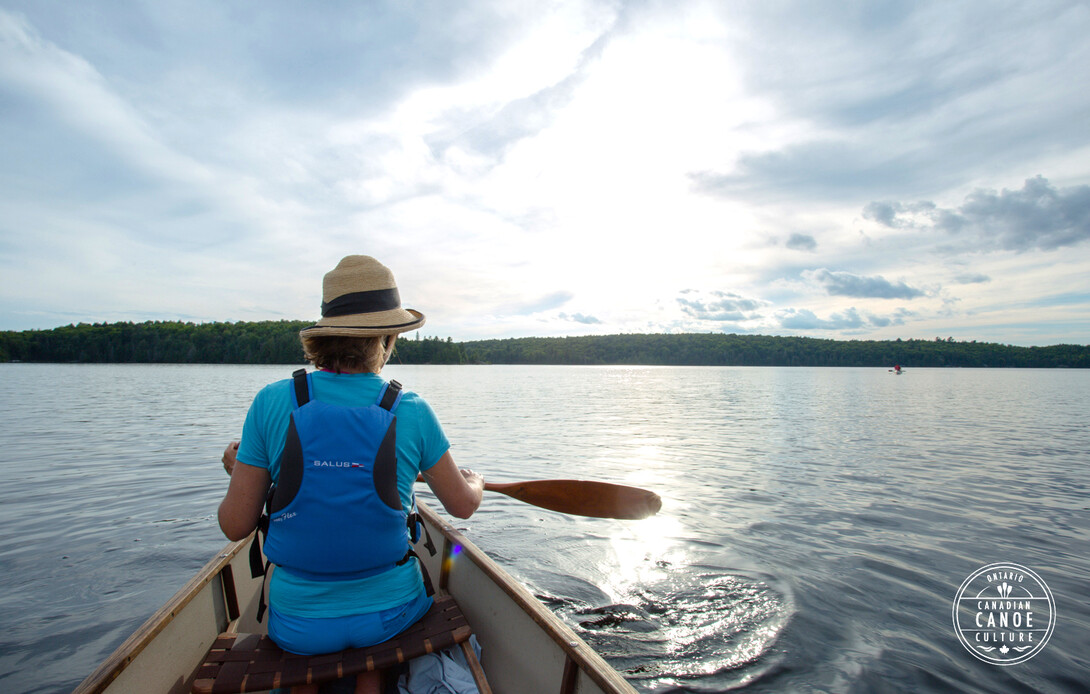 Beauty is in the eye of the beholder. Luckily for Canada and the world, Tom Thomson found beauty and inspiration in Ontario's wilderness, particularly in Algonquin Park. 
From 1912 to 1917, Tom Thomson found the inspiration and solitude he needed to paint in his own way in Algonquin Park. His paintings have come to represent Canada as imagined by most Canadians.
Canoe Lake was Thomson's favourite place and his basecamp for exploring the Park. Each year, he spent up to six months canoeing, camping and painting in this area.
Mystery still surrounds what happened on July 8, 1917, the day that Tom Thomson disappeared on Canoe Lake. His upturned canoe was found floating near a small island and his body was found eight days later. Was it an accident, or murder? 
Almost a century after his death, Tom Thomson continues to inspire and enthrall artists, writers, paddlers, and wilderness lovers alike.
EXPERIENCE HIS PAINTINGS
Start your day early with a short walking tour in downtown Huntsville. Visit to the life-size bronze sculpture of Tom Thomson and see replica murals of The Canoe, The Tent, White Birch Grove, The Pool, The Jack Pine, Silver Birches and Pine Trees At Sunset, part of The Group of Seven Outdoor Gallery.
Travel by car on Hwy. 60 towards Algonquin Provincial Park. Pick up some famous sticky buns at Henrietta's Pine Bakery in Dwight then stop at the Oxtongue Community Centre to see the Group of Seven and Tom Thomson Outdoor Exhibit.
Continue on Hwy. 60 to the Algonquin Park west gate to pick up an Ontario Parks day pass.  Head east to km 14.1, where you will turn left towards the Canoe Lake Access Point #5 and The Portage Store. Be sure to stop at the Algonquin Art Gallery to see his legacy path. 
EXPLORE THE PAINTED LAKE
Tom Thomson found peace in the solitude of Algonquin's lakes and woods. Many of Tom's greatest works were inspired at or near Canoe Lake, the place where he inhaled his last breath.
After parking your car, be sure to read this historic plaque along the walkway to The Portage Store where you'll see the replica murals of Thomson's Spring Ice and Autumn Foliage paintings. You can also get a great "Tom Thomson" burger, buy maps/gear and can rent a canoe.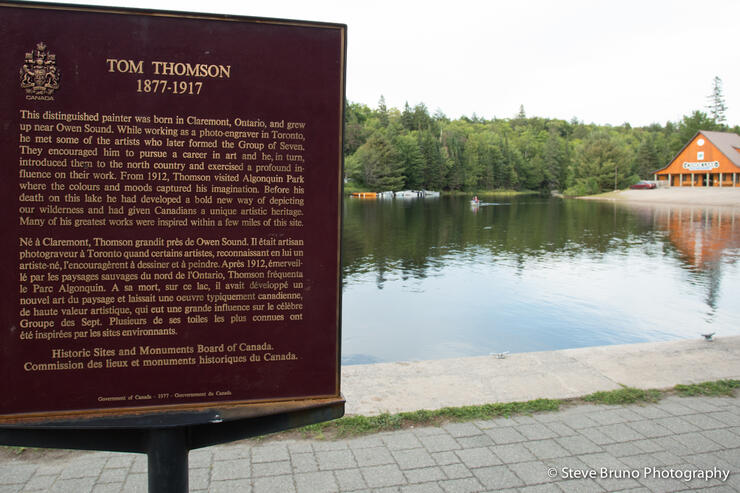 Now it's time to paddle up the lake, about 1 1/2 hours, to Thomson's favourite campsite, the place where his friends (The Group of Seven) erected a cairn in his memory.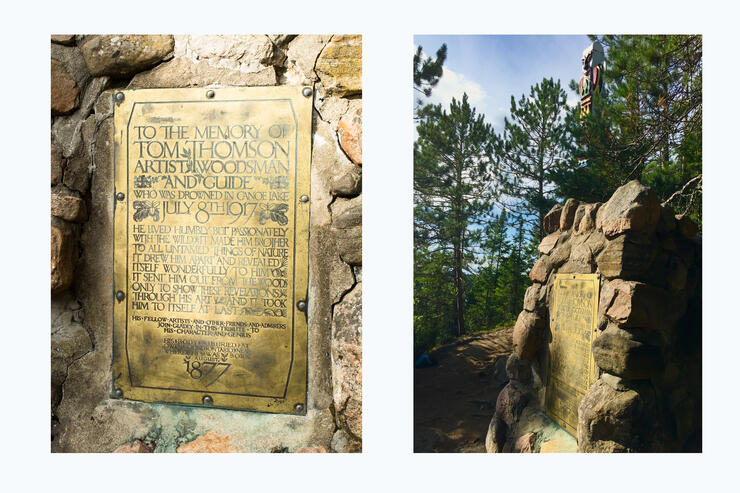 Follow the shoreline to the left of the point until you see a dock and a small rocky area where you can land your canoe. After hiking up the pine-needle covered steep trail, you'll see Tom Thomson's cairn and a large totem pole nestled among tall red pines, spruce and poplars.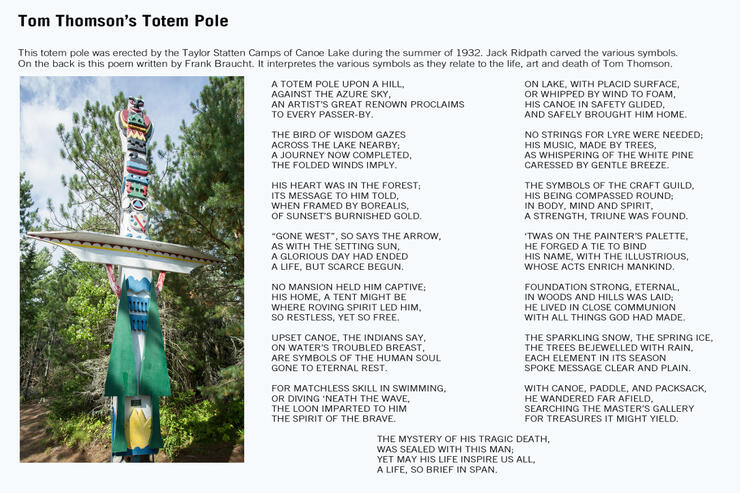 Take some time to ponder the impact that this landscape had on Tom Thomson.  Breath in the fresh air. Soak up the view of the sparkling water. Listen to the sounds of nature – the chickadees, the squirrels, the waves gently lapping against the shore. Look around. Can you see the beauty that he saw and painted?
As you paddle back across Canoe Lake, reflect on the life, art and death of Canada's quintessential artist.
If You Have More Than A Day
I recommend extending your paddling trip to include two nights of camping on Tepee Lake or Joe Lake (you'll require an Ontario Parks permit). Take a day trip into Tom Thomson Lake and become fully immersed in the magic of Algonquin's beauty.
Other Extensions
PLACES TO STAY & REGIONAL TRAVEL INFORMATION
GOOD READS
MUST WATCH
The West Wind – The Vision of Tom Thompson
SEE THE ORIGINALS 
Click on the links below to see the Tom Thomson paintings found at each gallery.