Pelee Pheasant Traditions
Pelee Island birds are raised and released as part of an annual put-and-take hunt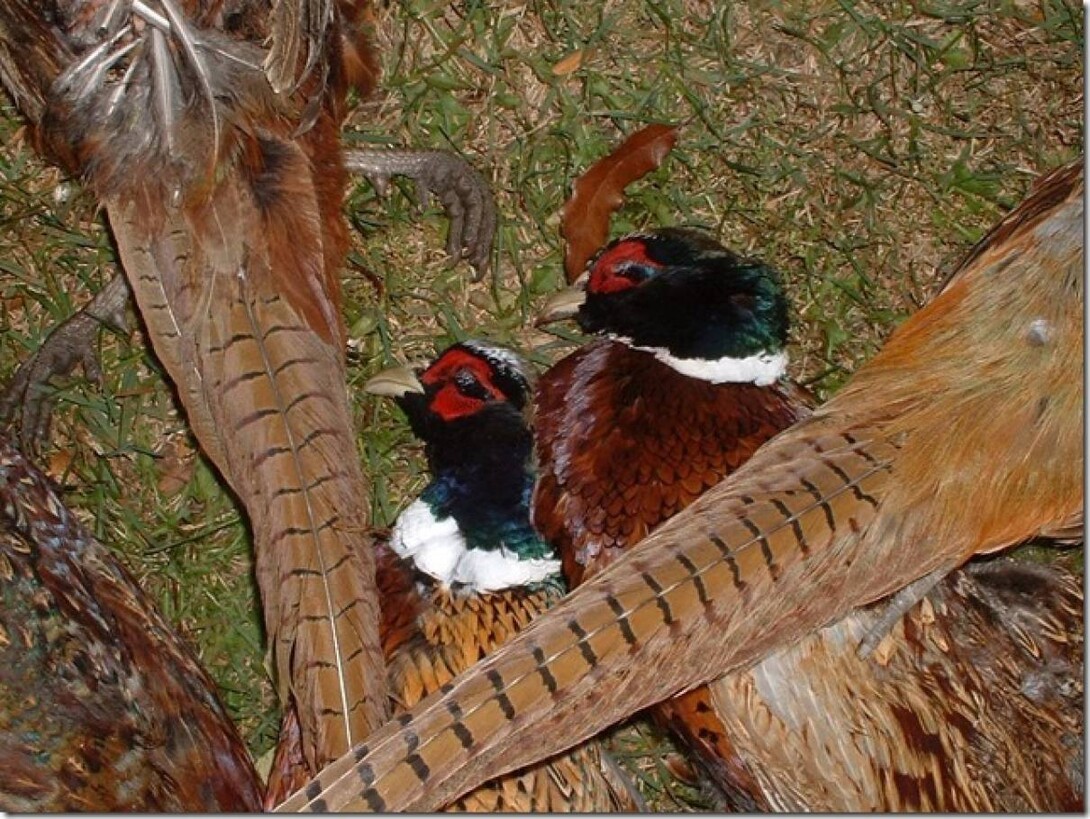 After a 90-minute ferry ride from Leamington, we step onto the fabled Pelee Island. Located in the middle of Lake Erie and accessible only by boat or plane, Pelee is known for its winery and bird watching. But we're here for the superb pheasant hunting. Only about 250 people live on the 42-square-kilometre island but Canada's southernmost inhabited region's population swells during the pheasant hunt.
Pelee Island birds are raised and released as part of an annual put-and-take hunt. This has been an annual event since 1932. With 8,000 pheasants released for each of the island's two-day hunts, there is no shortage of birds for hunters. Each hunt is limited to 700 participants but in the last decade, hunter numbers have declined to about 350.
The opening morning of our October hunt is cool and clear. As our group of five systematically scours field edges, we hear shots in the distance telling of other hunters finding their quarry. With two flushing labs and a pair of bouncy springer spaniels in the lead, we keenly watch our dogs work. Although hunting pheasants can be successful without dogs, I get great enjoyment from watching well-trained dogs on the hunt.
For safety and efficiency, our group forms a line perpendicular to the fence lines so that no one will be tempted to shoot across another hunter. This system works extremely well as flushed birds will fly up and out from cover and soar directly across our line of hunters.
We quickly learn that a pheasant's first response to danger is to run rather than fly. While we do flush birds along fence rows, many more pheasants scurry ahead of the dogs and group up. As we close in on the end of a fence row, all eyes are alert. Typically, a dozen or more adult pheasants take to the air in a squawking commotion that echoes between gunshots! Once the sky clears, the dogs scramble in every direction to retrieve downed birds as hunters point and chatter jovially. As the day develops, our game pouches become heavy with pheasants.
Occasionally, I break from our party to search out and watch other hunters and their working dogs. Many breeds are represented here, from flushing hounds to rigid pointers. I enjoy watching man and dog working closely, in harmony and mutual enjoyment. It amazes me how every dog has a different pace and attitude when scenting out birds.
Legal shooting time ends daily at 5:00 pm which leaves us just enough time to clean our birds before heading for the dining tables of Pelee Island.