Trophy Deer Hunts
Gord Ellis uncovers one of Thunder Bay's most overlooked trophy hunts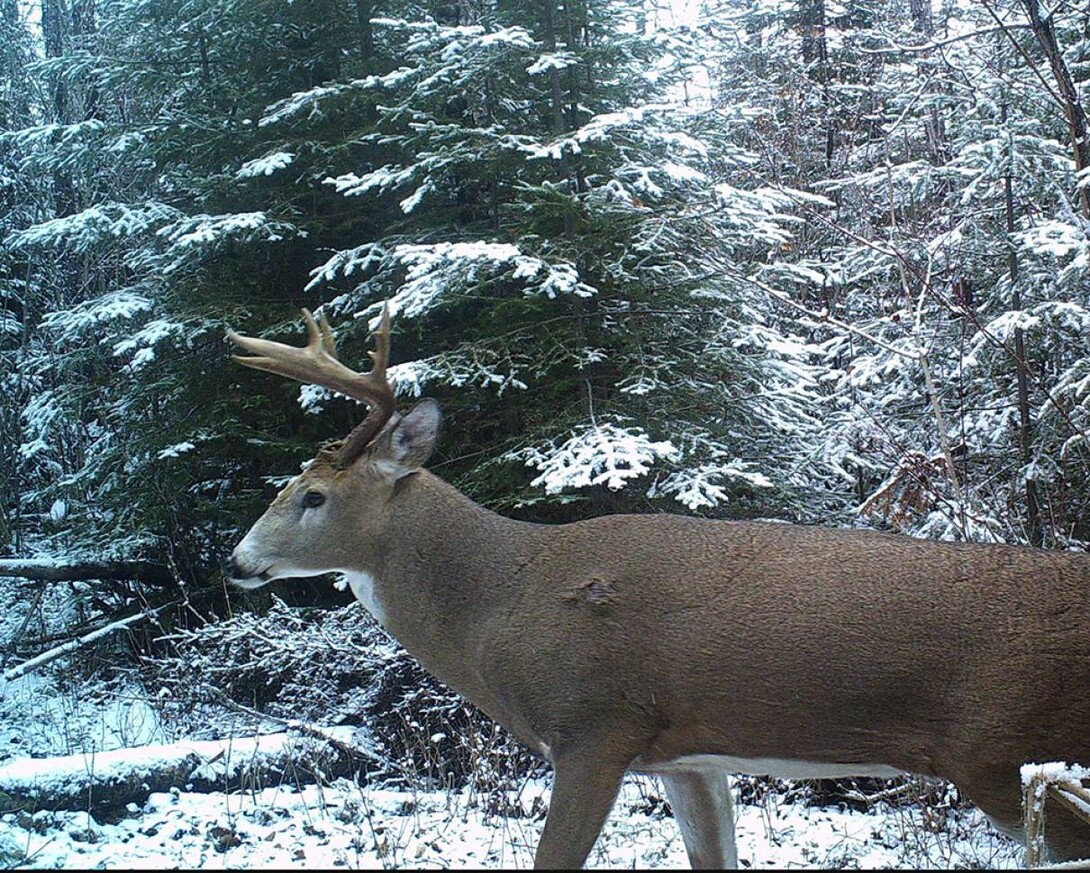 One of Northwestern Ontario's most overlooked trophy deer hunting areas is tucked along the north shore of Lake Superior, close to Black Bay. There is bountiful Crown land here, some of it close to the highway, but most of it is located north of Highway 11/17. The key access points include the Dorion cut-off and Black Sturgeon Road, both accessed off the highway. A quick scan of Google Earth will reveal the maze of bush roads and power lines that crisscross the area.
The Dorion area is a mix of old forest, new cuts, and numerous waterways. However, there is also a smattering of farms and old homesteads that provide a lot of food for deer. Much of the farmland is private property and requires permission to hunt, but there are many deer in the Crown land that dominates the area.
It should be noted that Dorion bucks can have unusually dark and heavy antlers. Why the racks get so big here may have something to do with natural salt licks and mineral-rich spring creeks. This rich mineral loading helps grow large antlers. The extreme environment found here also seems to have been selected for very large-bodied deer. A typical mature buck will top 200 pounds on the hoof, and some really giant swamp monsters will push 300.
Hunting the Dorion area can be done in a variety of ways. There are plenty of open and semi-open areas to explore. Setting up on a power line and watching deer runways is an effective way to hunt for those who are patient. In cutovers, stalking and spotting with binoculars can pay off. Due to the nearly equal number of bucks to does, competition among the 'boys' is high. That's why rattling and calling can be very successful, especially in late October and early November, just before the main rut. Working the edges of forests and grassy beaver meadows with a set of small antlers and a grunt call can deliver a monster buck. Look for areas that have a large number of rubs on trees, the calling cards of bucks.
Many prefer to wait for the snow, as tracking bucks can be very effective in cuts. Although the air temperatures are often gnarly in late November and early December, that weather also gets the animals up and walking around. It's amazing how many large deer are shot the day after the first big snow.
If you are looking for an overlooked deer hunting area in the Northwest, The Dorion region is worth a look.