Top 8 Picks for Leisurely Off-Road Cycling
Have you tried these trails yet?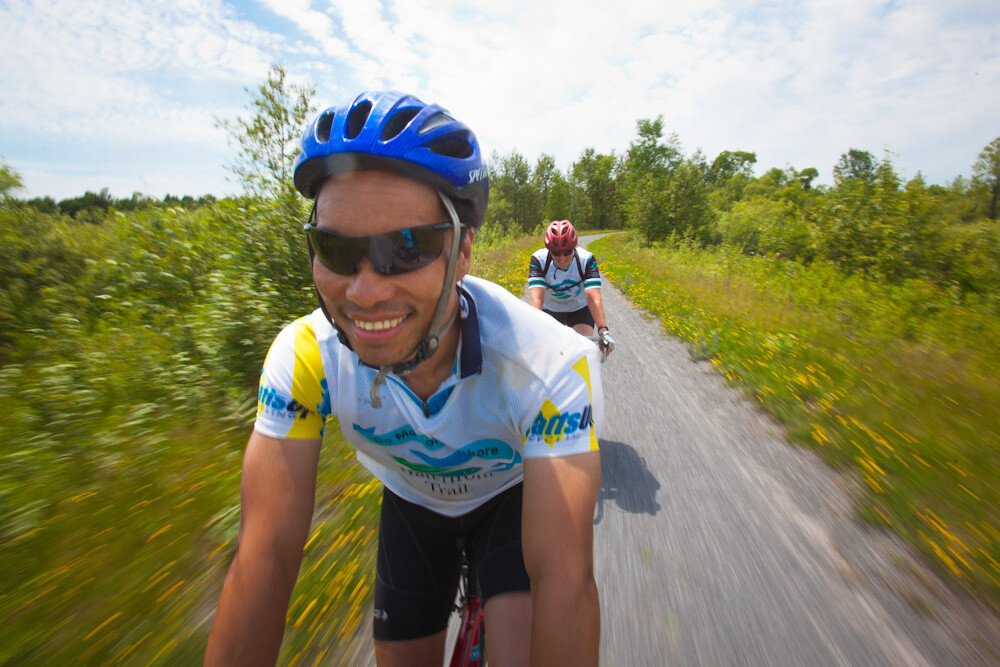 Ontario's off-road trails provide relaxing car-free cycling experiences along picturesque waterways and through interesting countryside.  Some trails are fully paved while others have hard packed stone surfaces.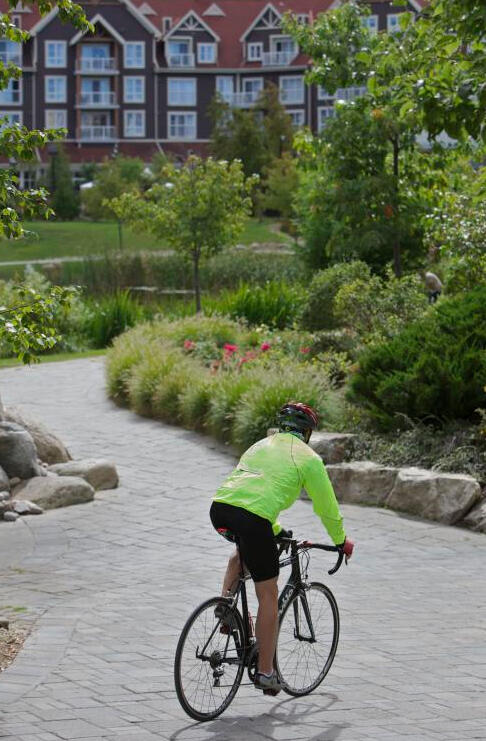 This scenic 26 km trail follows the stunning blue waters of Georgian Bay from Collingwood to Meaford.  Cyclists have easy access to Blue Mountain Village and the many shops, cafes, galleries and boutiques in Meaford and Thornbury.  Pick up some local foods at a variety of trailside farms and country store stops.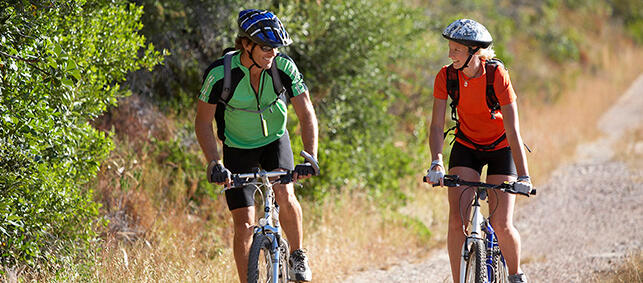 This idyllic 50 km rail trail ride runs from Windsor to Leamington.  Near the natural wonders of Point Pelee National Park, Pelee Island and Lake Erie, the flat terrain allows for easy access to a growing number of vineyards plus lots more. 
This picturesque 40 km paved, multi-use trail follows the twists and turns of the Thames River while cutting thorough London centre, making it easy to access other trails and attractions.
Niagara River Recreational Trail
This 56 km paved trail follows the Niagara River from Niagara-on-the-Lake to Fort Erie.  Enjoy riverside picnics, local wineries, botanical gardens, a butterfly conservatory, historic forts and the spectacular Niagara Falls. 
Prescott-Russell Recreational Trail
Roll through scenic agricultural lands and pristine wetlands and connect to local communities located near this 72 km long stone dust rail trail.  It is accessible to all cyclists and has an easy level of difficulty.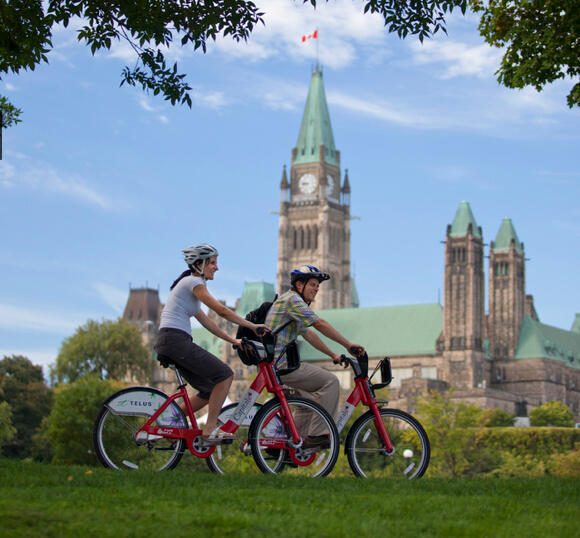 One of the largest recreational path systems in North America traverse the city of Ottawa and Canada's capital region.  With over 300 km of off-road cycling paths, you can enjoy the many attractions of this region.