Create Your Summer Family Vacation Traditions in Kenora, Canada
Laid back and under three hours from the Minnesota border, Kenora welcomes families looking for the ultimate mix of freshwater adventure and urban fun.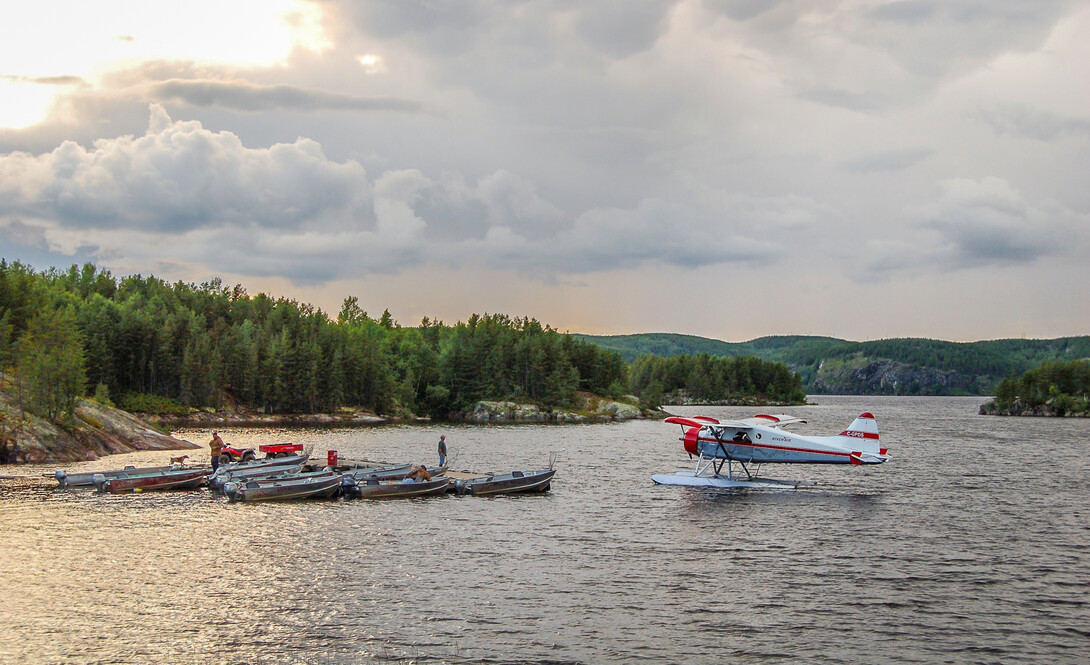 Kenora lies on the shores of one of the most beautiful and diverse fresh water lakes in the world: Lake of the Woods. Drive-in, boat-in, and even fly-in fishing lodges are dotted around the lake and provide guided access to world-class fishing for Walleye, Bass, Pike, Muskie, Perch Crappie, Whitefish, and Trout.
Kenora also hosts several popular summer events, including the three-day Kenora Bass International fishing tournament, Kenora Harbourfest, a jam-packed weekend for all ages featuring live music and entertainment, and the Coney Island Maybe Annual Music Festival, a one-day island beach bash.
Add in plenty of options for outdoor play at area beaches, parks, and trails, and you quickly begin to see why this little pocket of paradise is the kind of place families return to year after year. Here's how to make Kenora your family's annual summer vacation tradition.
Family-Friendly Fishing Resorts
The benefits of introducing your kids to recreational fishing are infinite. They'll learn important life skills, gain appreciation for nature, take a much-needed tech break, and share in the camaraderie of the catch. Plus, what's tastier than a freshly cooked shore lunch?
Drive in to these relaxed resorts that cater to families with pre-teens, tweens, and teenagers.
Perch Bay Resort, on Darlington Bay, offers the choice of motel style rooms or lakeside cabins. Rent a boat for a day of angling on the bay or simply cast off from the fishing dock. The on-site fishing shop will outfit you with tackle and bait. Conveniently located just three miles west of Kenora, downtown day trips are a breeze, and the communal lodge with games room will remind the kids that indoor fun can be had without screens. 
Retreat to a quiet bay on the northeast corner of Lake of the Woods to Smith Camps, a casual fishing outfit that offers fully guided day trips with shore lunch. The property features a groomed beach that's safe for swimming, rustic cabins with great lake views, a fully licenced restaurant, and nightly campfires. In other words, heaven.
Established in 1957, Gustafson's Resort is a family-owned and operated fishing resort on Longbow Lake, just a few minutes east of Kenora. Select from one, two or three-bedroom cabins, rent a boat or bring your own, and enjoy canoeing, kayaking, or paddleboating on-site, plus the most spectacular sunsets and sunrises.
For something a little different, Minaki Yurt Adventures' unique lodgings include four super cozy yurts (circular wooden dwellings), a tipi large enough to fit a loft space, and the one-of-a-kind, three-story Mee-nah-kee yurt with serious fairy tale vibes. Wi-Fi is available, but with the extensive forest trail system, rock-climbing routes, kayaks, mountain bikes, and wood fired sauna, your kids may not even notice. 
Boat-in or Fly-in Fishing Lodges and Guides
If you're looking to go more remote, escape to a boat-in or fly-in resort. At Crow Rock Lodge on Lake of the Woods, you can select from full-service private guest cabins just steps from the main lodge, luxury cottages on secluded islands minutes away, or a short floatplane ride to the Rowdy Lake outpost camp. The lodge gives families flexibility in terms of dining options, and provides everything needed for an awesome day of fishing.
Another Lake of the Woods gem, Ash Rapids Lodge provides both housekeeping and American Plan accommodation options. The American Plan experience includes fully guided fishing, all meals in the lodge restaurant, and a private waterfront patio.  
Mother Nature ensures first-class fishing opportunities and spectacular sunsets on Lake of the Woods, Wiley Point Wilderness Lodge takes care of the rest. At this spot, one of the three Totem Resorts in Northwest Ontario, you can curate your stay with choice of deluxe cabin (think vast desks, hot tubs and air conditioning), a meal plan, guiding service, and equipment.
If five-star luxury is more how your family rolls, then The Grace Anne II Lodge checks all the boxes. Unique to the Lake of the Woods area, this new resort on a private, five-mile-long island offers all the upscale creature comforts you can imagine, in both lodge and private yacht settings.
Even if your choice of accommodation doesn't offer guided fishing, if you don't have a pleasure craft operator license, or if you don't want to rent a boat, the Kenora area boasts many expert fishing guides who would be more than happy to help you reel in the big one.
City Highlights: The Muse, Murals & More
Add these not-to-miss Kenora hotspots to your urban itinerary.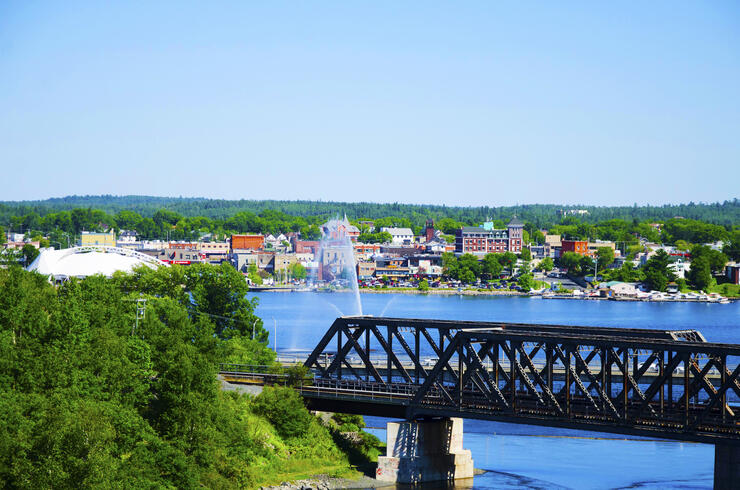 First, get a lay of the land with a visit to the Lake of the Woods Discovery Centre. Much more than a source of tourist information, the state-of-the-art centre is a destination unto itself and a must-see to understand the cultural landscape of Kenora. Next, head downtown to tour the 18 townscape wall murals that depict the history of the city, like the logging industry mural on the side of the Frosted Foods building. The Muse on Main Street is home to the Lake of the Woods Museum, showcasing Kenora's mining and rail history and Indigenous heritage, as well as the new Douglas Family Art Centre.
Cool off with an ice cream in Norman Park, just minutes east of the Discovery Centre, or unleash the family at the Hoopla Island Floating Obstacle Course. For a grownup treat, check out Lake of the Woods Brewing Co., a craft brewery and canteen set in the old firehall.
Know Before You Go
For detailed information on border crossings, customs, currency conversion, and much more, here are the tools and tips to help you get the most out of your trip to Ontario, Canada. 
The two closest border crossings to Kenora from the US are Baudette, MN/Rainy River, ON (140 miles) and International Falls, MN/Fort Frances, ON (134 miles). From Fort Frances, drive east on Highway 11 and take the Highway 71 junction to head north. Turn left (west) onto Highway 17/17A to reach Kenora. If you enter at the toll-free bridge at Rainy River, drive west on Highway 11, then take a left to travel north on Highway 71, and again west on 17/17A.
Before setting out on your fishing adventure, you'll want to review the Ontario Fishing Regulations Summary which provides comprehensive information on everything you need to know about fishing licenses, open seasons and catch limits. 
Kenora—be sure to add this gem, just across the border in Canada, to your summer vacation bucket list.