How to Make Your Stay During the Great Canadian Kayak Challenge Festival Truly Memorable
Welcoming resorts, lodges, and wilderness camps in the Canadian city of Timmins cater to families seeking outdoor adventure.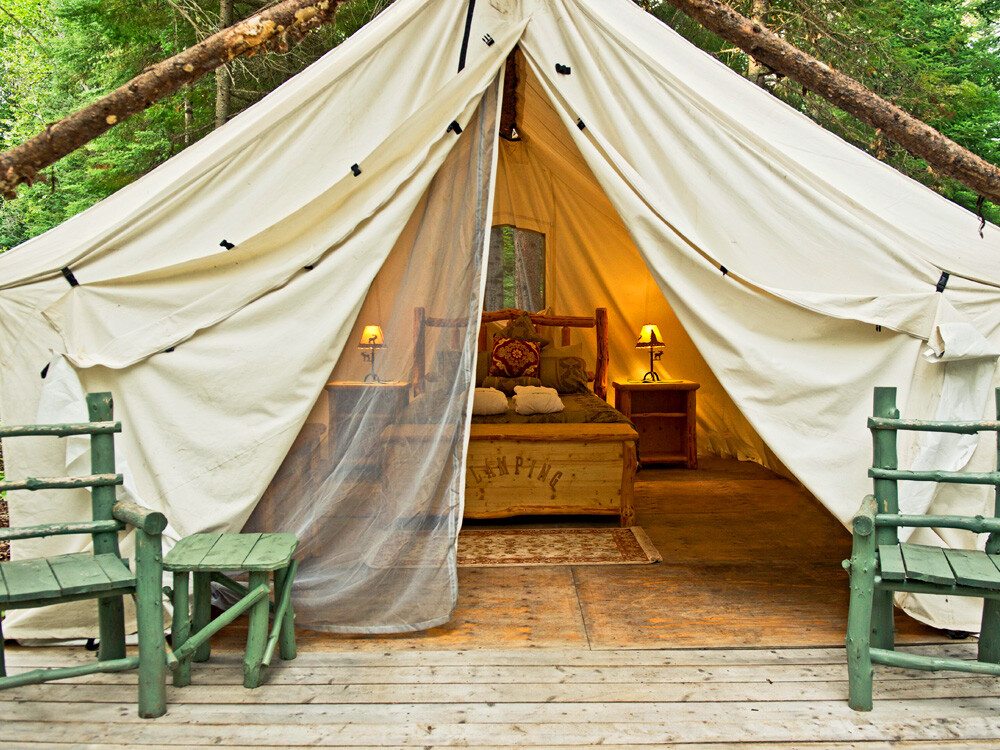 Each year in late summer, a one-of-a-kind celebration of paddling takes place in the northeastern corner of Ontario, Canada. This year, the 12th Annual Great Canadian Kayak Challenge & Festival will again draw thousands of families and friends from across North America to the city of Timmins from August 21 to 23.
In addition to elite kayak races along the Mattagami River, the three days are filled with paddling events for all skill levels, workshops, special family programming, live performances, and fireworks—all combining to make this one of Canada's most endearing festivals.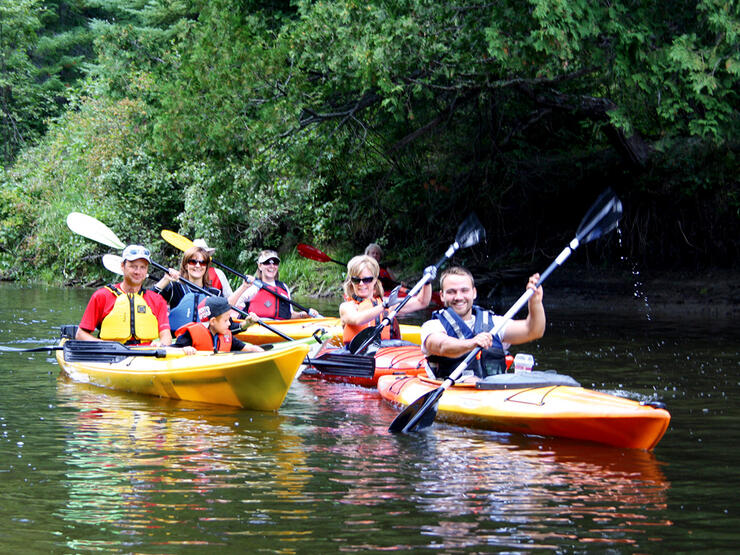 Come for the big event and stay to discover all the area has to offer for the young at heart.
Nestled within the untamed and pristine northern Canadian wilderness, Timmins offers surprising urban and outdoor experiences that cater to families looking for an out-of-the-ordinary summer vacation. 
Go canoe tripping on gorgeous lakes and rivers with names that celebrate the region's Indigenous heritage and sleep under the stars in a prospector tent. Reel in the "big catch." Pet an alpaca or hand-feed a moose. 
Your choice of lodgings is equally unique. Here are three unforgettable options, each offering the perfect launch pad for your family to dive into wilderness and water-based adventures this summer.
Cedar Meadows: Luxury Meets Nature
Cedar Meadows Resort and Spa is an upscale property on 175 acres of mixed forest overlooking the Mattagami River, just minutes from downtown Timmins. A variety of room styles, suites, and chalets means there's sure to be one that accommodates your crew. 
Amenities include all the perks you'd expect from a country resort, from the heralded on-site restaurant to the irresistible full adult-only spa with Nordic baths, plus canoe rentals and access to nature trails and paddling routes. 
The resort also features an unexpected delight—an expansive wilderness park that's home to moose, deer, elk, bison, and mountain goats. Join the daily Wilderness Tours at 3 pm (year-round) and 7 pm (summer only) to get up close and personal with these majestic creatures from a tractor-drawn wagon. You may even get the chance to hand-feed some.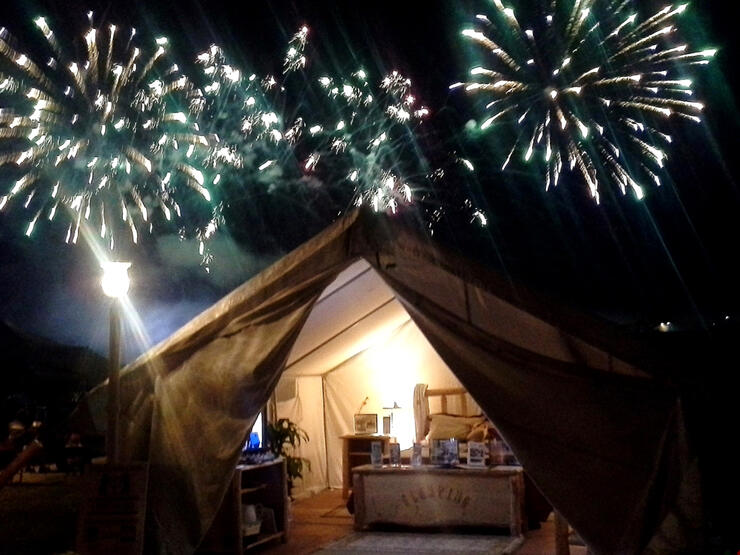 WildExodus: "Roughing It" Redefined
WildExodus treats guests to a choice of ways to stay, all within a stunning Boreal Forest setting. Camping families are invited to set up tents and gear at the campground on Kenogamissi Lake. Roomy camping lots allow for a capacity of up to six, and two to seven nights can be reserved. Spacious and serviced RV lots are also available. 
For something a little different, opt for a yurt-style camping cabin or splash out on super-comfortable glamping prospector tents that come with all the luxuries of a hotel, including bathrobes.
However you choose to "rough it," you'll wake up to outdoor adventures like swimming, canoeing, fishing, and hiking, all available at your front door. Customized guided trips include eco tours and pontoon cruises. End each day bonding around barbecues and bonfires under the stars. 
Horwood Lake Lodge: Off-Grid Wilderness Comfort
Experience that home-away-from-home feeling at Horwood Lake Lodge, an eco-friendly, off-grid property on a gorgeous lake by the same name. 
The eight waterfront housekeeping cabins each feature wrap-around decks and large patio doors to take full advantage of the view. Equipped with kitchen basics, three-piece bathrooms, bedding, and towels, they range in size from one-room to multi-room cabins. 
The fishing is spectacular here. The lake is teeming with trophy walleye and pike, and its various depths, irregular shoreline, and islands offer great spots to drop a line. Explore in a kayak, enjoy nightly campfires, and howl at the moon during evening Wolf Howls—a late-summer tradition. And if you're really lucky, you might even catch a rare glimpse of a Spirit Moose.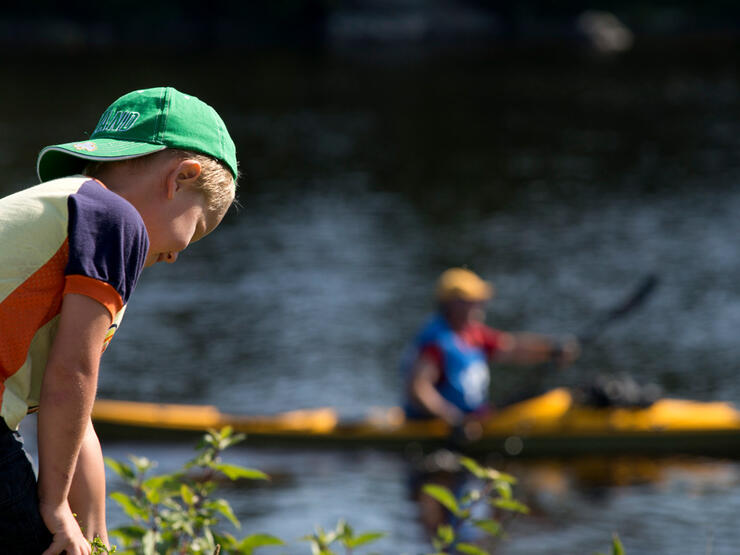 Know Before You Go
For detailed information on border crossings, customs, currency conversion, and much more, here are the tools and tips to help you get the most out of your trip to Ontario, Canada. 
The Timmins Victor M. Power Airport serves as a gateway to several Northeastern Ontario communities. The flight between Toronto and Timmins is approximately an hour and a half, and regular flights are scheduled on Air Canada and Porter Airlines.
If heading north on an epic family road trip, cross the International Bridge that connects Sault Ste. Marie, Michigan with Sault. Ste. Marie, Ontario. If entering through any of the four border crossings that connect Western New York State to the Niagara Region, a scenic route awaits that will take you through the heart of Southern Ontario, north along Highway 400 to Sudbury, up along Highway 144 through Northern Ontario wilderness, and ultimately into Timmins.
However you choose to journey, the destination will not disappoint. Start planning your Canadian summer family adventure, and be sure to include an unforgettable stay in Timmins.