Expand Young Minds with the Sounds and Science of Northern Ontario's Largest City
From engaging music festivals to interactive museums, Sudbury, Canada inspires all senses.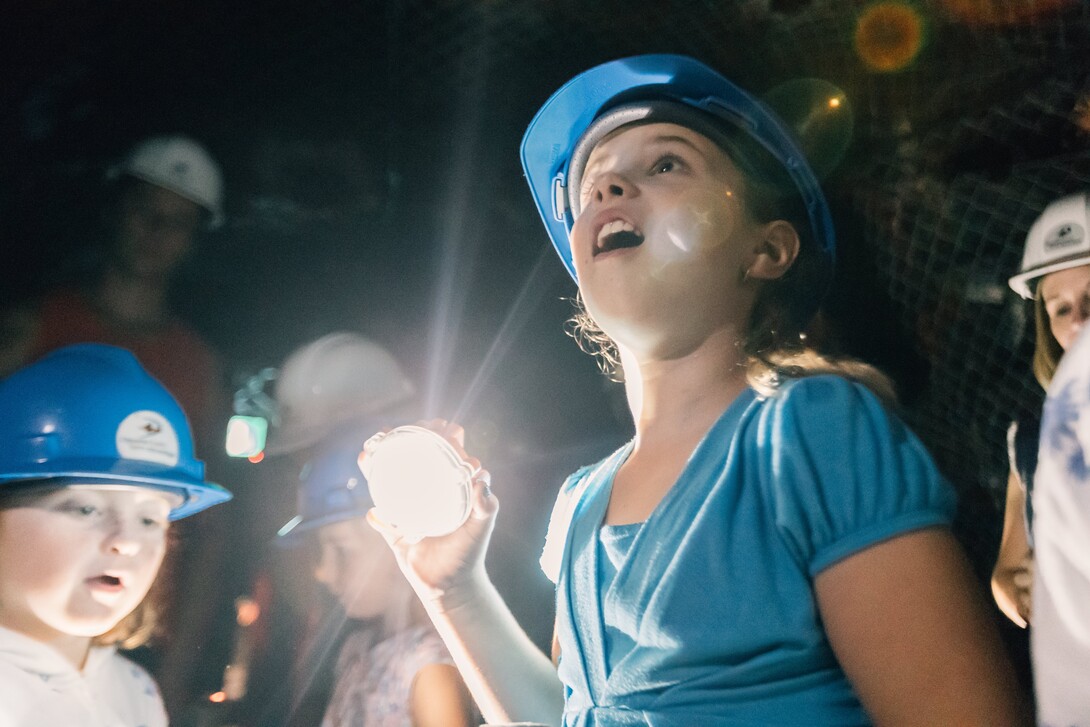 Roughly 200 miles due east of Sault Ste. Marie, Michigan and 250 miles straight north from Toronto lies the city of Sudbury—vibrant, family-friendly, and eco-forward. Rich in nickel ore deposits discovered during the laying of Canada's first transcontinental railway in the late 1800s, the aptly nicknamed Nickel City of today maintains its mining influence on the local economy, while embracing its status as Northern Ontario's largest urban centre offering world-class attractions, high-caliber accommodations, unique events, and a deep-rooted connection to the great outdoors. 
Sudbury has undertaken a remarkable regreening program and stands as a beacon dedicated to the preservation of the natural environment. You're never far from a park, conservation area, or one of the area's 330 lakes. The trails and vistas at Lake Laurentian Conservation Area, Windy Lake Provincial Park, and A.Y. Jackson Lookout attract hikers, paddlers, cyclists, and photographers. 
From the stars above to the earth's core and everything in between, Sudbury's famed family-friendly attractions focus on sustainable natural science and hands-on learning.
And all summer long, the city sizzles with exciting art, music, and cultural events that showcase the colorful fabric of its urban landscape. 
Dynamic Earth: Groundbreaking Exploration
Dynamic Earth is a fantastic natural science museum that takes a deep dive—literally—into Canada's mining history, while also educating on modern efforts to give back to the earth and preserve it for future generations. Immersive, hands-on experiences include a guided underground tour that descends seven storeys into a demonstration turn-of-the-century mine.
Under The Artic: Digging Into Permafrost is an exciting new exhibit that delves into some of the challenges posed by changing global climate with hands-on games and experiments that environmentalists of all ages will find engaging.
Commemorate your family vacation with selfies in front of The Big Nickel, a 30-foot replica of a 1951 Canadian five cent coin.
Science North: Northern Ontario's premier science centER
Set your sights aboveground and beyond at Science North, Northern Ontario's most popular attraction.
This summer, the visiting Science of Guinness World Records joins intriguing permanent exhibits, an immersive IMAX Theatre, a digital planetarium, science demonstrations, and live animal ambassadors.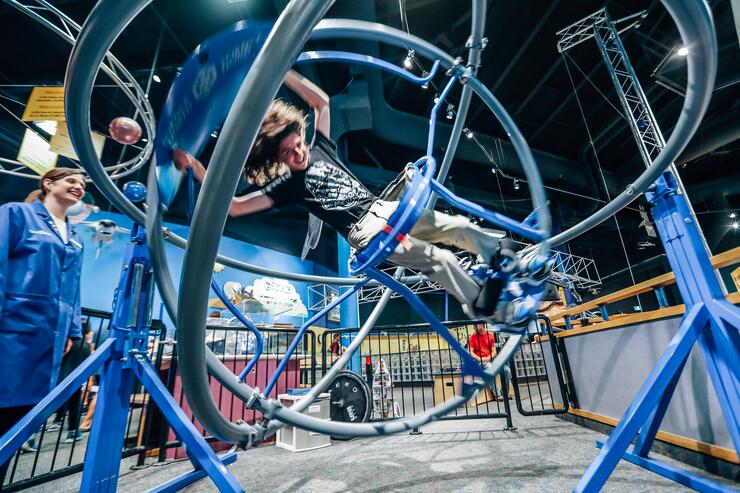 The two main wings are connected by a rock tunnel that passes through a geologic fault over a billion years old, and a giant 65-foot fin whale skeleton hangs in the main exhibit hall. Also known for its unique architecture, the Science North building resembles a giant snowflake.
Summer Music Festivals: Celebrations of Sight & Sound
A hot lineup of summer festivals entice families and friends from across North America to Sudbury each year.
First staged in 1972, Northern Lights Festival Boréal is one of Canada's oldest music and arts events. This year, the tradition continues for its 48th celebration on the shores of Ramsey Lake from July 9-12. Revel in four days of non-stop music, art, activities, and cool merch in a family-friendly setting where kids 14 and under receive free admission. 
From Canadian legends to the "next big thing," you'll be treated to genres ranging from traditional to experimental. This year, the festival is thrilled to host American folk icon Judy Collins.
Up Here is an independent urban art and emerging music festival taking place August 14-16. Muralists, musicians, and installation artists playfully transform downtown Sudbury into a weird and wonderful art gallery. The event attracts over 10,000 attendees of all ages each year.
Come find out for yourselves this summer why Sudbury is considered one of Canada's most complete vacation destinations.
And when you do, you'll find no shortage of great places to stay in downtown Sudbury. Families will appreciate the extras offered by Microtel Inn & Suites by Wyndham Sudbury, like kitchenette suites, heated pool, and free breakfast. The same can be said of TownePlace Suites Sudbury, Hampton Inn Sudbury and Radisson Hotel Sudbury—all great spots for visitors looking for convenience and comfort.
Know Before You Go
For detailed information on border crossings, customs, currency conversion and much more, here are the tools and tips to help you get the most out of your trip to Ontario, Canada. 
The Greater Sudbury Airport is just under 9 miles from the city centre, and welcomes regular direct flights from Toronto on Air Canada and Porter Airlines. 
Located almost mid way between the border crossings into Canada from New York state and Michigan, a straightforward trek through breathtaking scenery awaits the road-tripping set. If entering through any of the four border crossings that connect Western New York State to the Niagara Region, the route takes you through the heart of Southern Ontario, north along Highway 400 and Highway 69, through some of the most picturesque landscapes in North America, and straight into Sudbury.
If crossing via the International Bridge that connects Sault Ste. Marie, Michigan with Sault. Ste. Marie, Ontario, it's an easy 3.5-hour drive straight east along the Highway 17 stretch of the Trans-Canada Highway all the way to the outskirts of Sudbury.
However you choose to journey, the destination will not disappoint. Start planning your Canadian summer family adventure, and be sure to include an unforgettable stay in Sudbury.