Planning your Northern Ontario Road trip
From majestic waterfalls to epic landscapes, there's something for just about everyone in Northern Ontario.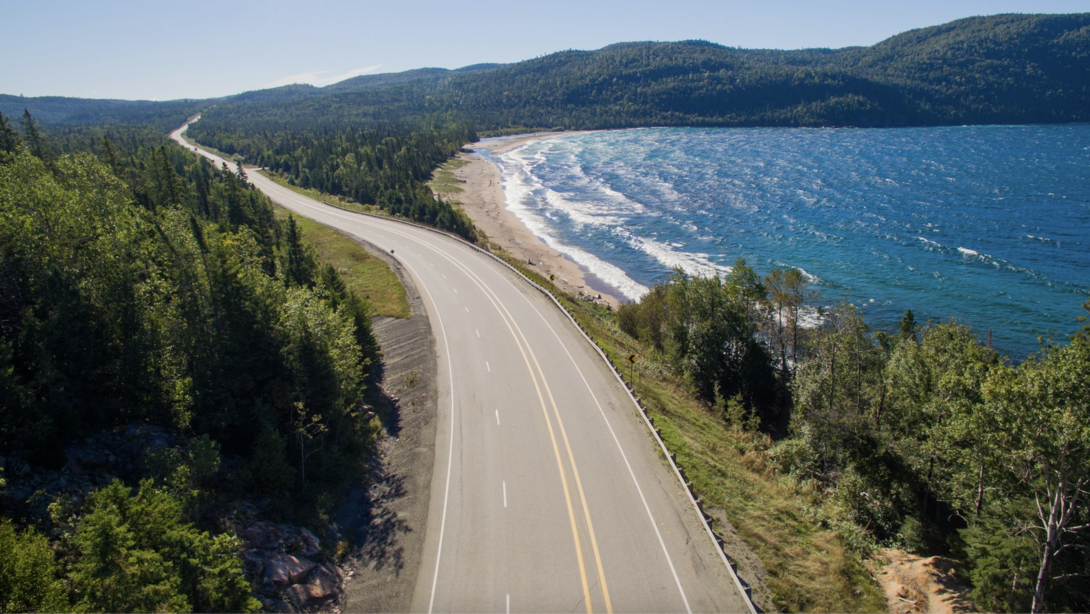 A Northern Ontario road trip offers a lot of fun options: gorgeous winding roads with rock cliffs and sparkling lakes, quirky roadside stands and attractions, vibrant towns and campgrounds, stunning beaches and memorable wildlife sightings. Ontario is the second-largest province in one of the world's biggest countries, and Northern Ontario itself covers more than 800,000 square kilometres (310,000 square miles). However, you won't be crowded: that same area is home to just 780,000 people.

Northern Ontario is generally considered to include the geographic area north of French River, extending northwest to the Manitoba border, and north to Hudson's Bay. The tourism regions include Sunset Country (the northwestern portion of the province), Superior Country (adjacent to Lake Superior), Algoma Country (central, bordering on Lake Huron and Lake Superior) and Northeastern Ontario (north of French River). Larger communities include North Bay, Sudbury, Sault Ste. Marie, Timmins, Thunder Bay and Kenora.
Here are some tips for international travellers to keep in mind when planning a road trip in Northern Ontario.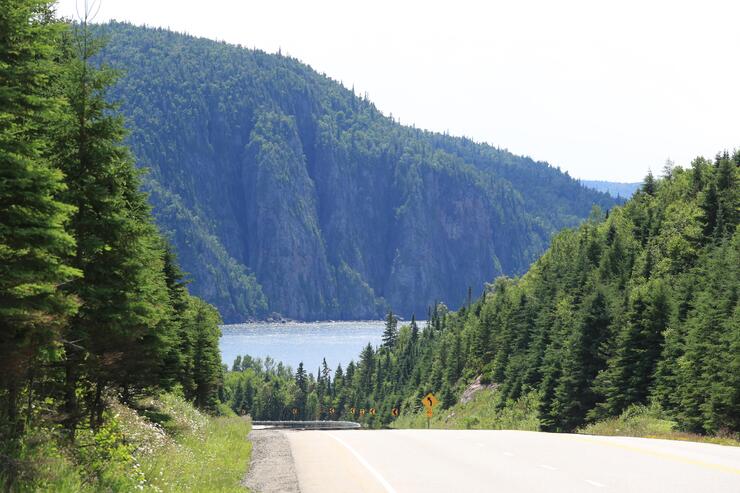 1. Distances
Northern Ontario is geographically big. It's more than twice as big as Germany. It's almost four times as big as Minnesota and more than three times as big as the United Kingdom. It's bigger than Virginia, West Virginia, North Carolina, South Carolina, Georgia, Florida, Maryland, Delaware and the District of Columbia put together. So when you're planning your drive, make sure you understand the scale on your map. Plan how many hours you want to be on the road each day—the joy is in the journey!
There are a variety of entry points into Canada, and you can read about various transportation and route options here. Crossing into Northern Ontario from the United States? There are a few tips about wait times, prohibited items and more here.
2. Weather

Wondering about the weather? Northern Ontario experiences a wide range of temperatures and conditions throughout the seasons. June through August can enjoy everything from hot (30°C or more) sunny days to rainy grey ones with fierce thunderstorms, although generally without the same kind of humidity that occurs in southern Ontario, and the nights are generally (but not always) cool. If it is a dry year, you may encounter smoke or haze from forest fires. Communities beside the Great Lakes, especially Lake Superior, tend to be cooler, as much as 7-10°C compared to inland areas. It's a great time of year for camping, fishing, hiking, canoeing, kayaking, golfing and sightseeing. The summer days are long, with as many as 16 hours of daylight.
Conditions in September and October bring gorgeous fall colours, as well as frosty mornings and milder afternoons. You can still enjoy paddling, and it's an ideal time for hiking, ATVing, car touring and exploring without biting bugs. This is the time of year when local and visiting hunters are active, so if you are in a natural area where hunting is permitted (Crown land, as opposed to a provincial or national park) it's advisable to wear something bright orange, red or yellow for visibility, and to leash your dog.
Winters, from November to mid-March (although snow in October and May is always possible) are famously cold, with a mix of snow, cold winds, snow storms and brilliant blue skies. Temperatures from -15 to -30°C (or lower) are common. The snow usually is not lost to repeated thaws; instead it sticks around for the entire season. This means the area is well-known for excellent opportunities for downhill and cross-country skiing, snowshoeing, snowboarding, snowmobiling, ice fishing and other winter sports. And, it makes a cozy fireside pretty appealing too! This is also the best time of year to see the northern lights. Daylight hours are short, at about 8.5.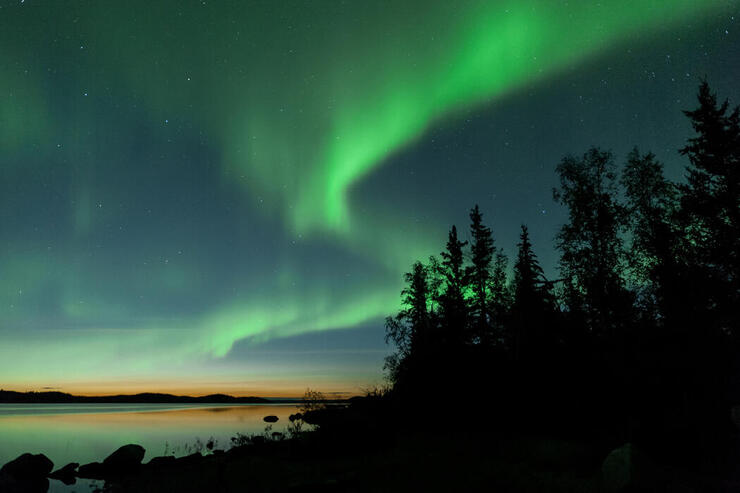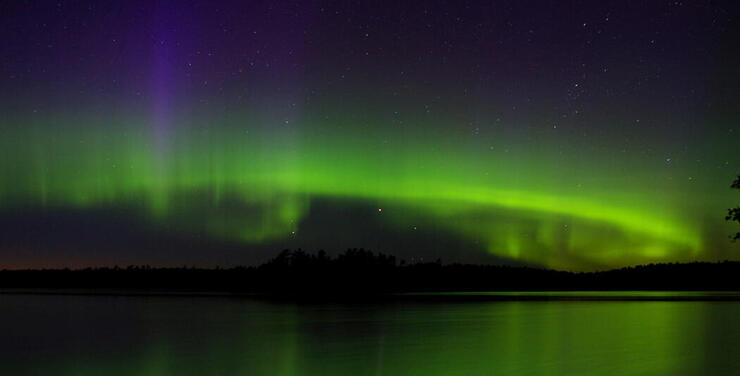 Spring, from mid-March to May, is changeable, with a mix of warmer and cooler temperatures (0 to 20°C) and both sunny and rainy days. In March, especially, you can often ski, snowshoe or ice fish in the morning and bike or enjoy some urban shopping, wandering from restaurant to boutiques in the afternoon. Depending on the timing of the snow melt, April and May are ideal times for hiking without bugs, but can certainly be muddy too.
So when's the best time to visit Ontario? The answer is: anytime! 
3. Plan ahead
Now that you know about distances and weather, you can make smart choices! Bring weather-appropriate clothing, and remember that layers are smart all year round. Check out this excellent all-season packing checklist.
If you are using a rental car, consider where you'll be going—are you sticking to the well-maintained paved highways or will you be venturing down a dirt road to get to a hiking trailhead? In the winter months, snow tires are the safest choice for changing weather conditions (but tire chains are not needed). If you're unfamiliar with winter driving, remember to clear your vehicle of snow and ice, and to reduce speed in slippery conditions.
Cell reception is widespread but not guaranteed in some more remote areas. Because communities are farther apart than you may be used to, plan your stops for refueling and rest breaks. If you are driving an electric vehicle, check an app like ChargeHub for a charging station (which are much more widely available than they were even a year or two ago). 
4. Have fun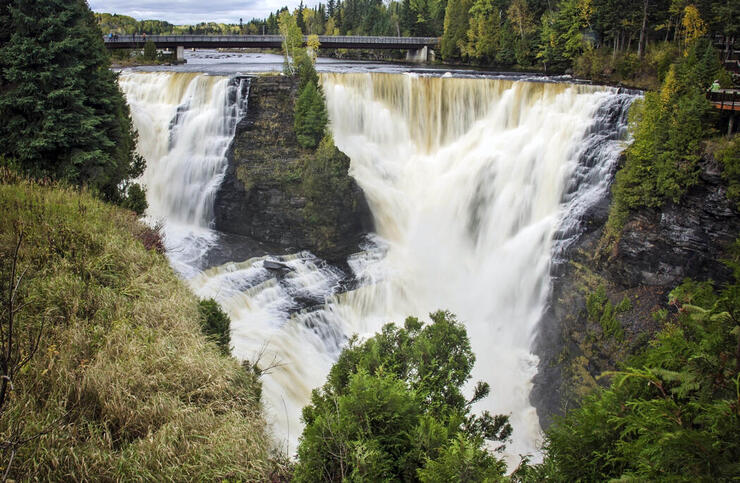 From majestic waterfalls to the Terry Fox Monument to Group of Seven landscapes, there's something for just about everyone in Northern Ontario. Be sure to check out NorthernOntario.travel for insider tips on delicious indie eateries and markets featuring local ingredients, where to pick your own amethyst, appealing little communities to investigate, fantastic national and provincial parks to explore, and much more.