Group of Seven Touring Route
A Northern Ontario route to experience an inspiring landscape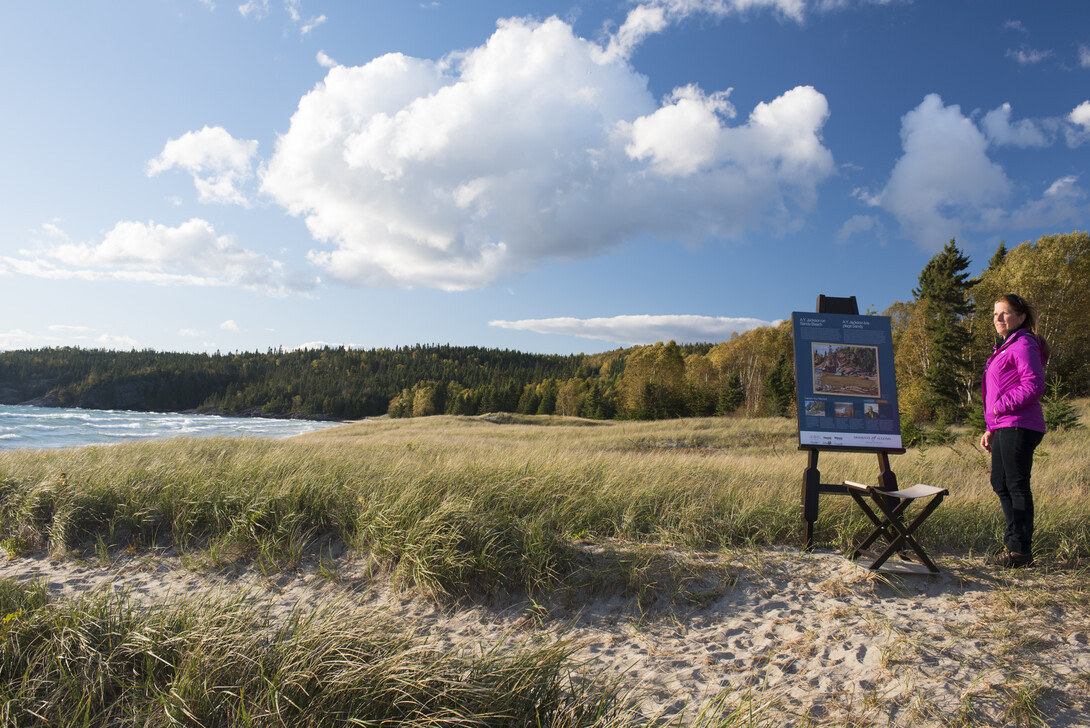 It's been over 100 years since a group of artists, famously known as The Group of Seven, took their first trip to Algoma. It was here that they turned their sketches into beautiful works of art, showcasing Canada's landscape in modern forms.
Algoma Country is where it began, from their starting point at the Allendale Train Station heading north into the rugged, wild Canadian Shield of Ontario. The group used a converted boxcar as a base for their trips, employing a handcar to venture up and down the rail line, and camping in many remote locations. This landscape inspired them, rejuvenated and healed them. They captured many moments on canvas; now it's time to capture yours.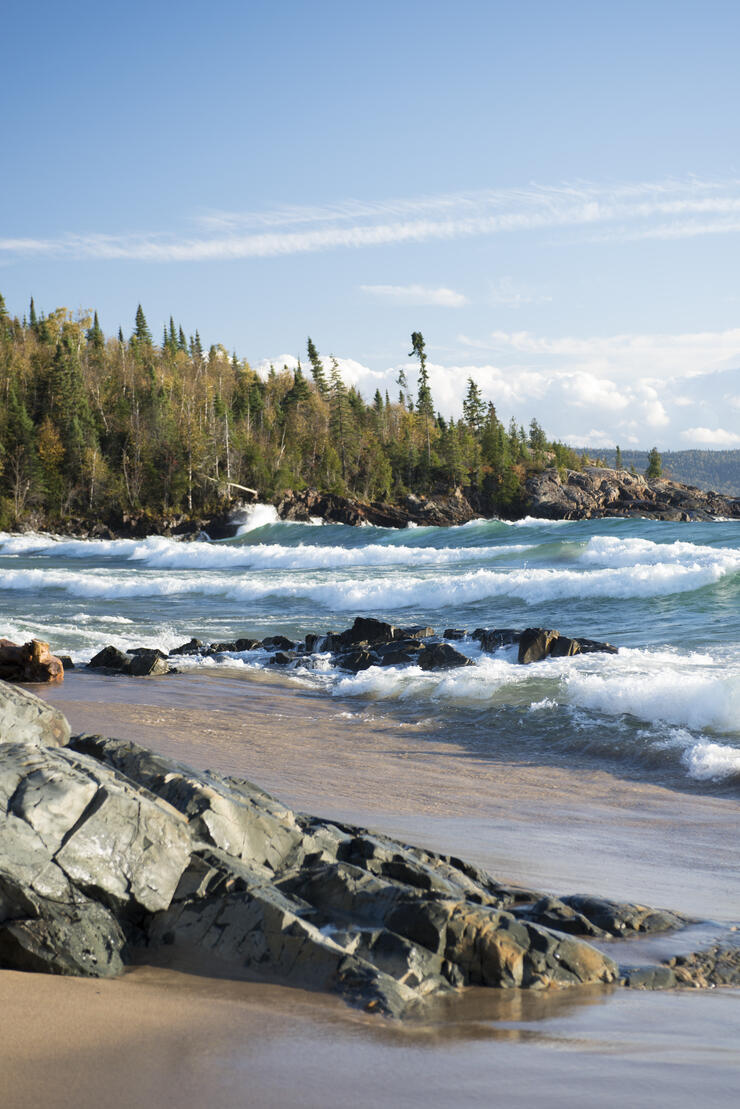 GROUP OF SEVEN TOURING ROUTE
Twenty-one interpretive panels depict their journey and inspiration, beginning with the panel at the McMichael Gallery at Tom Thomson's shack. Travelling along Hwy 17 north, the most remote panel along the route is located at Aubrey Falls on Ontario Hwy 129. Continuing west on Hwy 17, panels are situated along one of the Top Ten Drives in Canada; Sault Ste. Marie to Wawa and continue northwest on the top of Lake Superior.
Each panel shares a unique story about the Group of Seven along with inspirational, historical, or painted images by a member of the Group. Locations of panels should also be noted; each site was either painted by a member of the Group or is a place that would have stirred their creativity.
PANEL INSPIRATION ALONG THE ROUTE
Allendale Train Station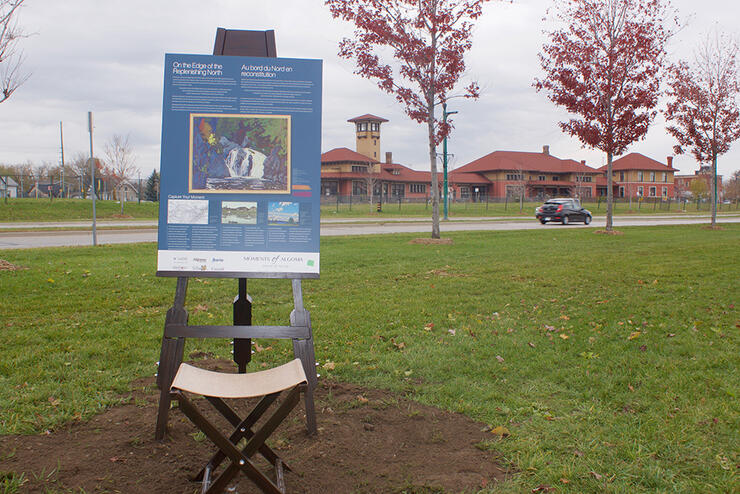 Allendale was the base camp for Lawren Harris' trips north to Algoma. This was a vital link between Southern Ontario and Northern Ontario. This is where the journey began.
Bruce Mines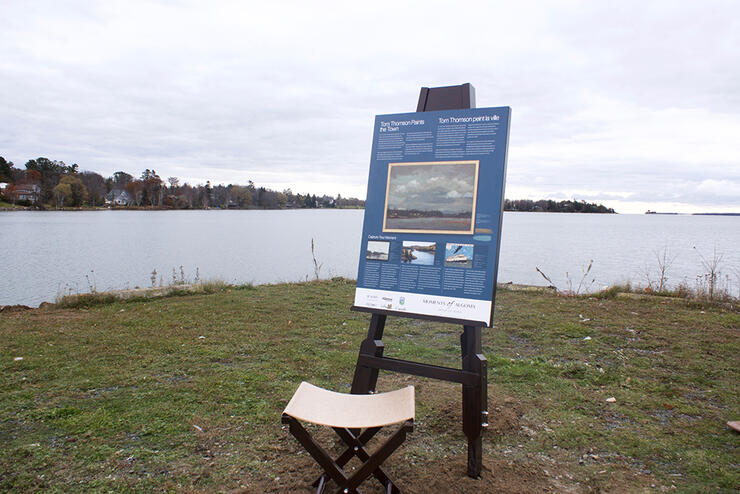 In 1912, friend and mentor of the Group of Seven Tom Thomson and fellow artist William Broadhead took a two-month canoe trip down the Mississagi River. Unfortunately, the canoe tipped, stranding Thomson and Broadhead. Recently, it was discovered that Thomson painted the town's waterfront.
The Machine Shop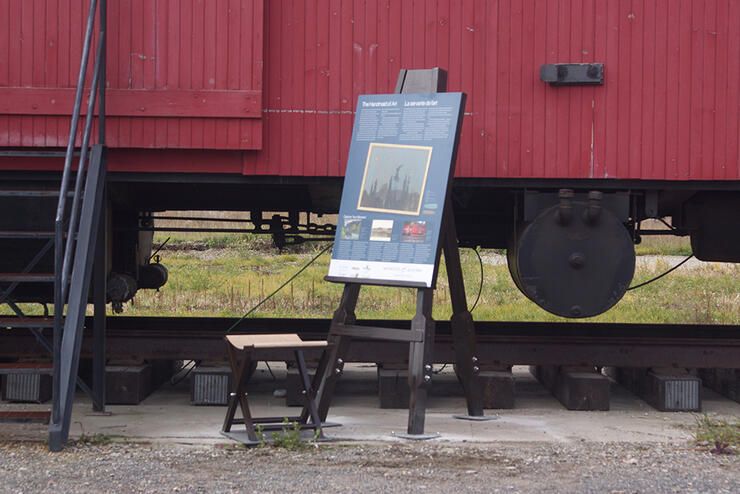 Have you seen Painted Land: In Search of the Group of Seven? If so, you may remember the boxcar used to illustrate the group's trips along the rail line. Replica Boxcar #10557 now resides at The Machine Shop in Sault Ste. Marie. 
Nipigon Lookout Tower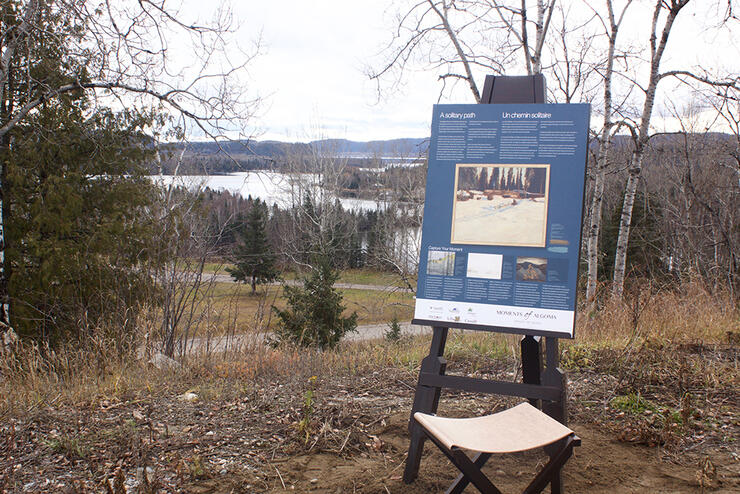 The construction of the Canadian Pacific Railway dramatically changed the landscape north of Lake Superior. A Group of Seven panel is located at the 40-foot lookout tower, where you will experience an exhilarating 360-degree breathtaking view of the Nipigon River bridge and the entire river valley.
THE ROUTE MAP
Visit MomentsofAlgoma.ca and order a free driving tour map, which includes must-sees and dos along the route, including each location of the panels.
GET THE APP
Don't forget to download the free Group of Seven Driving Tour App to your mobile device. This app contains location information for each panel and includes brand new never before heard stories about the Group of Seven.
You can download the app by clicking here.
PLAN YOUR TRIP
The Moments of Algoma website is not only a place to order a touring route map, but a place to find must-sees, things to do, book experiences or packages for hiking, paddling, interpretive talks and workshops to help immerse you into the beautiful landscapes that provide much inspiration. 
Algoma Country staff can be reached by phone toll-free at 1-800-263-2546 or by email at info@algomacountry.com. Staff can answer questions about the area, and guide you to the information you're looking for when planning a trip to Northern Ontario.