9 Reasons To Motorcycle Algoma Country This Fall
There's no better way to enjoy the cooler weather then heading north to experience the fall colours.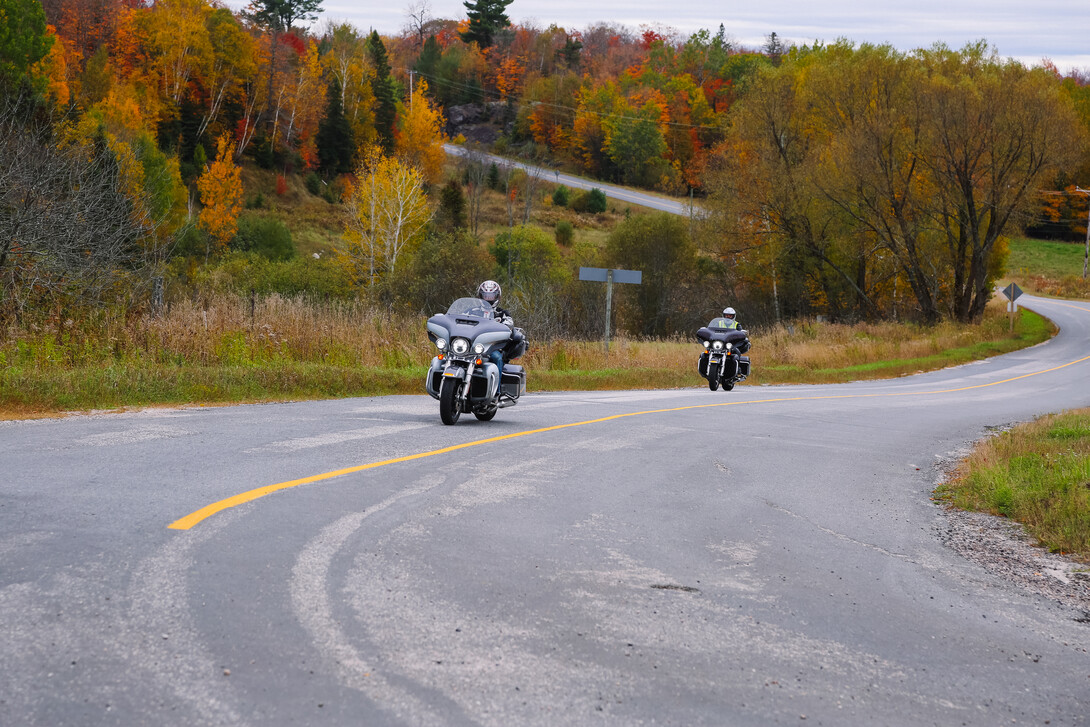 The fall colour season is a great time of year to vacation in Algoma Country. The sultry summer days have melted away to cooler temps. No blackflies, no mosquitoes. Less traffic means open roadway and no delays. While these things are important to know, below are nine real reasons to plan a motorcycle vacation this fall in Algoma.
9. Watch the sunset over Lake Superior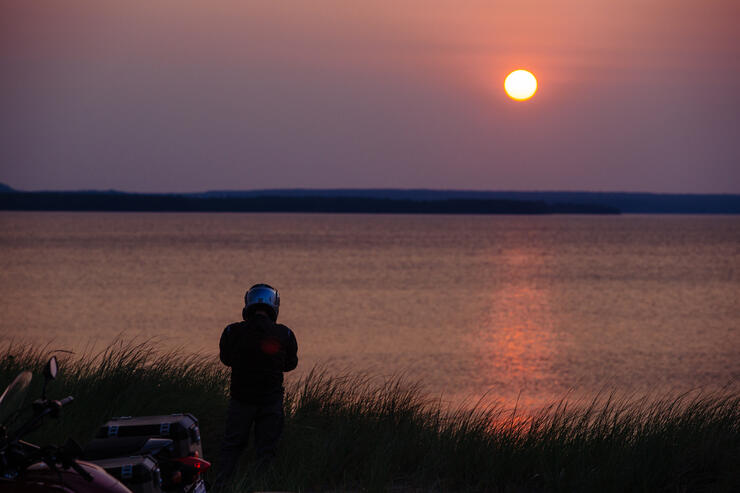 The crown jewel of the Algoma region is undoubtedly the mighty Lake Superior. It's the world's largest freshwater lake (by surface area) and also the biggest of the Great Lakes. Superior has a deep rich blue colour that is unique all unto itself. Catching a sunset any time of year is an experience, but I've found that late fall or summer are the best times.
8. Riding in epic scenery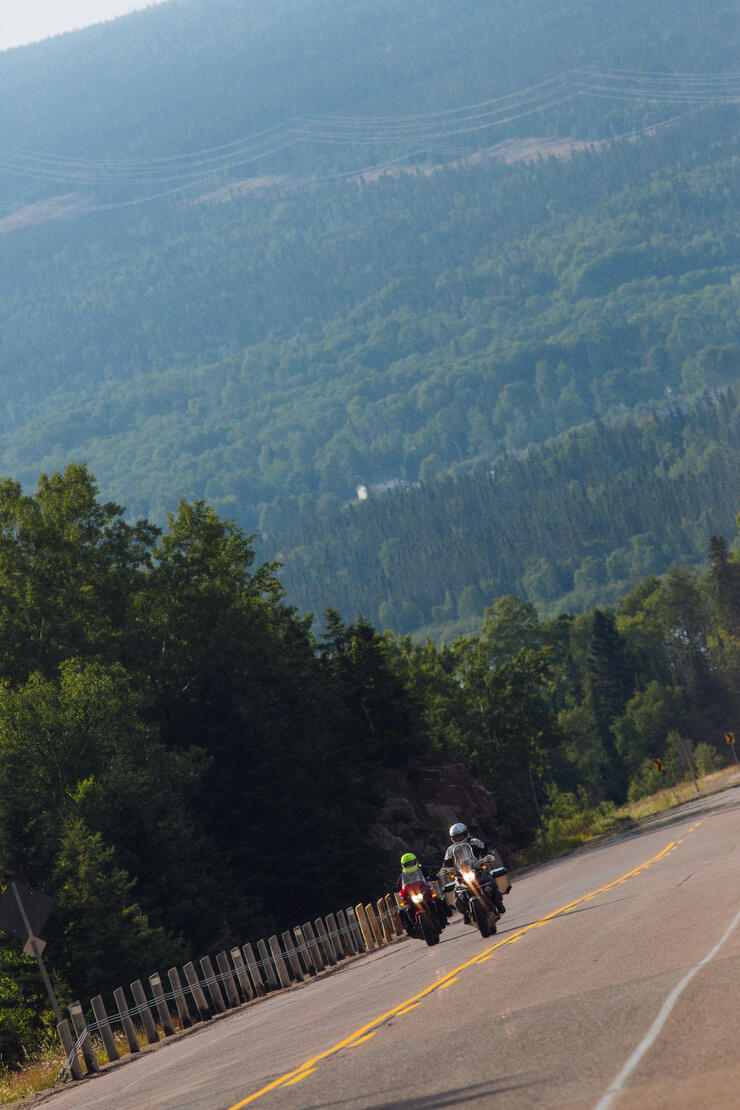 Some of the finest motorcycle routes in the nation can be found in Algoma Country. Highway 17 snakes its way around the shores of Superior, including the famous Lake Superior Circle Tour. Further inland you'll find views of sheer rock cliffs, dense wilderness, and large valleys, most of which are just as impressive and grandiose as the lake.
7. Terry Fox Memorial Lookout (Part of Ride Lake Superior)

If you're riding on Highway 11/17 near Thunder Bay, the Terry Fox Memorial should be a stop on your itinerary. His story is well known to Canadian history buffs as the single-leg amputee, determined to raise money for cancer research (after losing his leg to the disease) by attempting to run across Canada. The memorial is located just a few kilometres from the exact location where Fox had to finally relinquish his quest. It's a powerful site, especially if you've been or know someone affected by cancer. The monument sits perched on an elevated platform with a southern view of Superior.
6. Take a photo in front of a unique landmark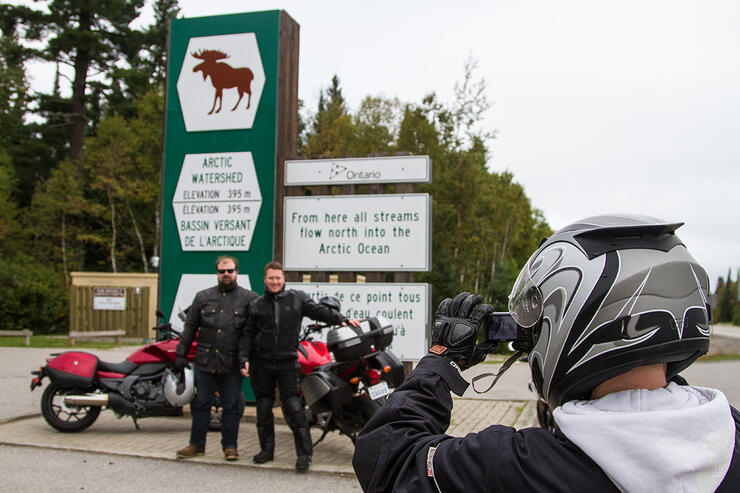 The Artic Watershed isn't so much what you see but what you don't see. This unique geographic feature signifies where run-off water (crossing Highway 11) drains in two different directions; one way to the north into Hudson's Bay (or the Arctic Ocean), and the other direction where all streams and river lakes drain south into the Great Lakes. It makes for a good photo opportunity with a cool story to boot.
5. Spend a night at a motorcycle-friendly establishment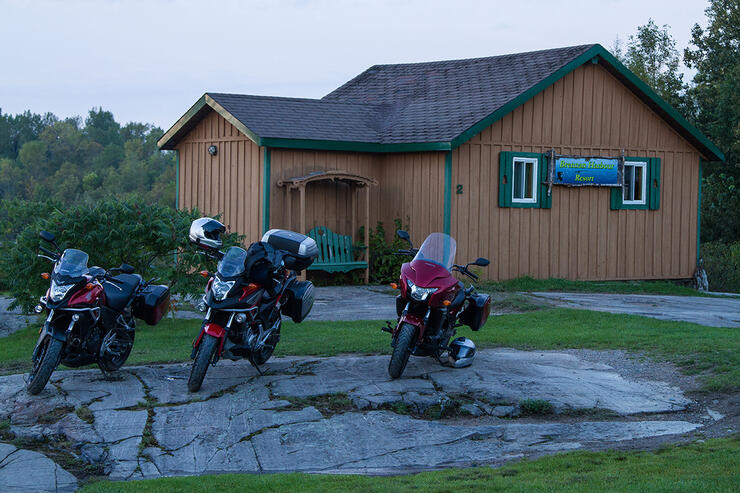 Northern Ontario boasts some first-class accommodations that offer cozy beds and great food, many of which cater to powersports enthusiasts. Most offer a multitude of other activities in or around the site to keep you and your friends or significant other entertained. One of my personal faves is Brennan Harbour Resort, located in Spanish, ON. It has a large main lodge and smaller cabins as well. Some memorable dinners and karaoke contests have taken place at this venue.
4. Take a ride on a scenic route during peak fall foliage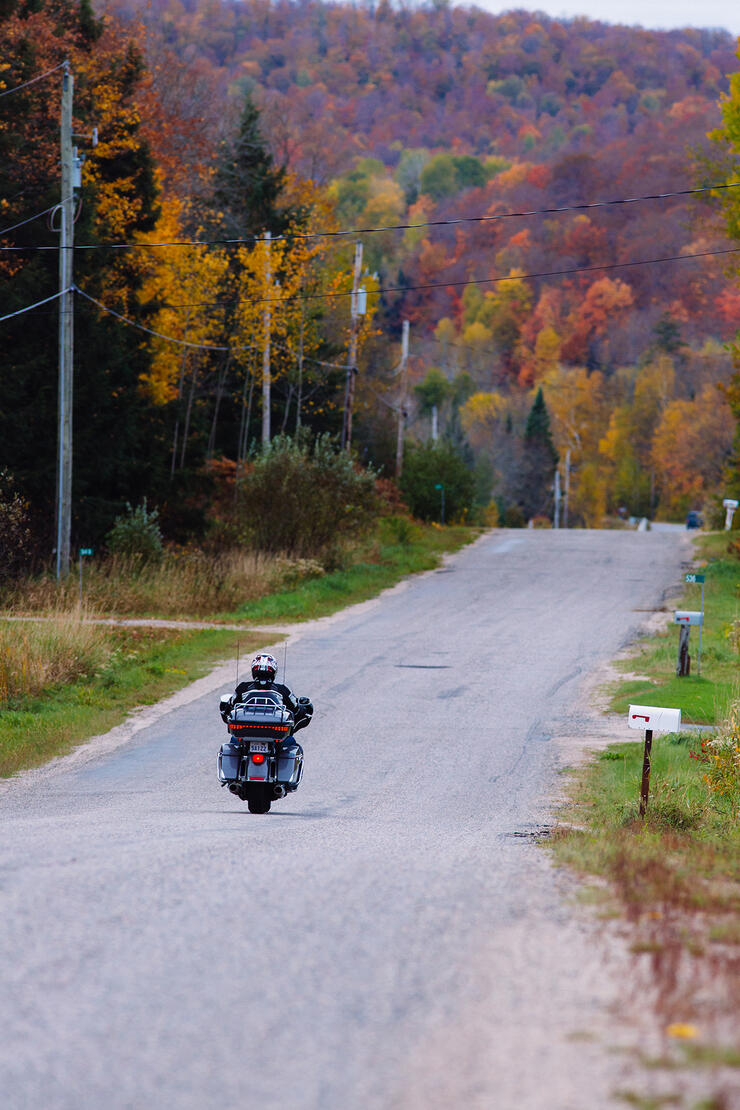 This one is the quintessential fall thing to do, but that doesn't make it any less special. The Northeastern part of North America is known around the world for its vibrant and brilliant colours when the leaves change over as winter is set to impose its will. For a brief period, the landscape comes to life. Algoma has some of the best roads in the country for this classic fall activity.
3. Visit The Soo Locks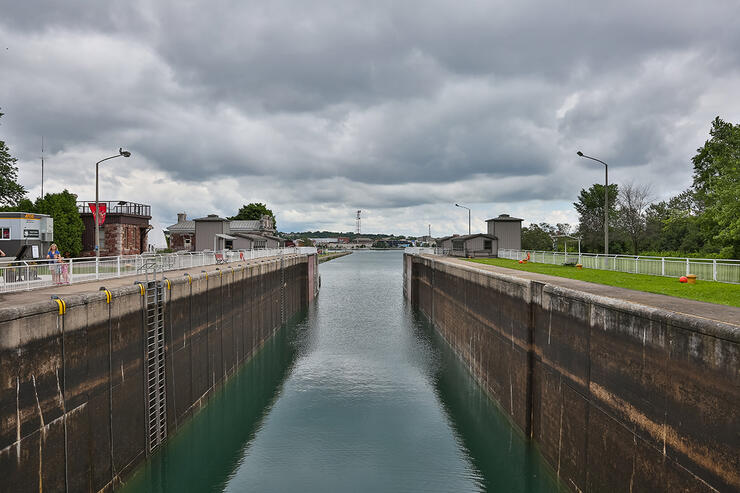 Witness some of the largest ships in the world (some up to 1000') traversing the 21' drop between Lake Superior and Huron, with ships passing through the locks daily between May and October. This is a great activity for those with a curiosity about engineering and can be an exciting up close and personal look at human ingenuity at its finest. An observation platform was added at the Lock's edge for a great view of maritime life in Ontario. There's also a Visitors' Centre, open from mid-May through did- October from 9 am to 9 pm.
2. Book a Fly-in Fishing trip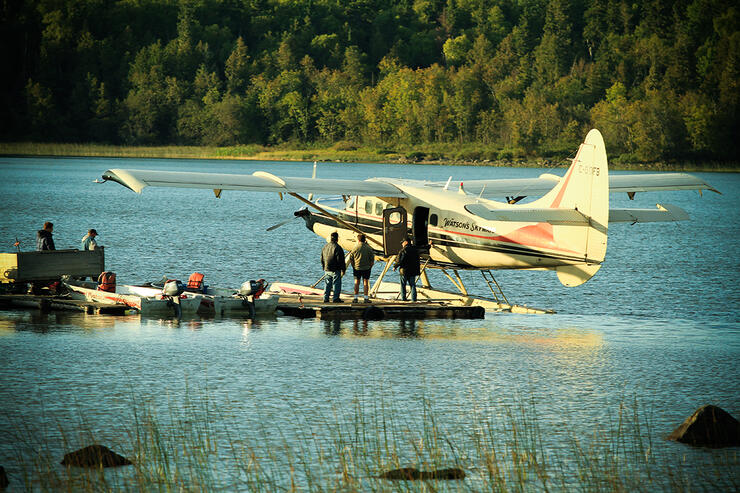 One of the truly iconic Canadian pastimes is undoubtedly freshwater lake fishing, with northern Ontario offering some of the best in the world. A fly-in fishing trip is the purest form to experience this, where the waters have no access to public roads and the hordes of people that come with it. I've been lucky enough to stay at a few of them, and the experience from start to finish was a once in a lifetime. Before you even drop a line in the water, flying into the lodge over remote regions of the North in a pontoon plane was an experience all its own. Once you arrive, every detail has been thought of from top to bottom; lodgings with home-cooked meals are served daily as well as the option of a shore lunch. You can bring your own gear, but if it's new for you, everything from tackle to boats to a guide is available.
1. Ride Highway 17 from Sault. Ste. Marie to Wawa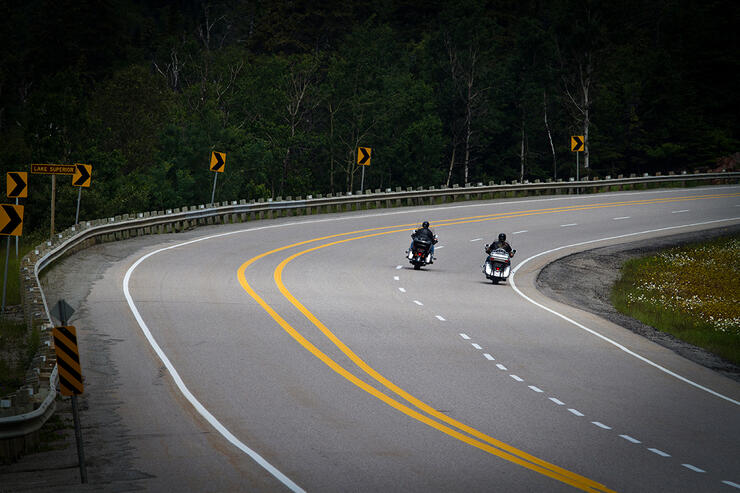 This stretch of road is some of the most scenic picturesque riding in the world, hands down. Highway 17 runs on the east side of Superior hugging the coastline for much of the 220-km-plus journey. There's something for every taste on this epic ride, from long sweeping corners to short hairpin turns with elevation changes aplenty. The asphalt is well maintained by the MTO, and the road deservedly takes the number one spot on this list.