Food Trucks & Chip Stands
A road trip across Ontario includes a stop at the local chip wagon.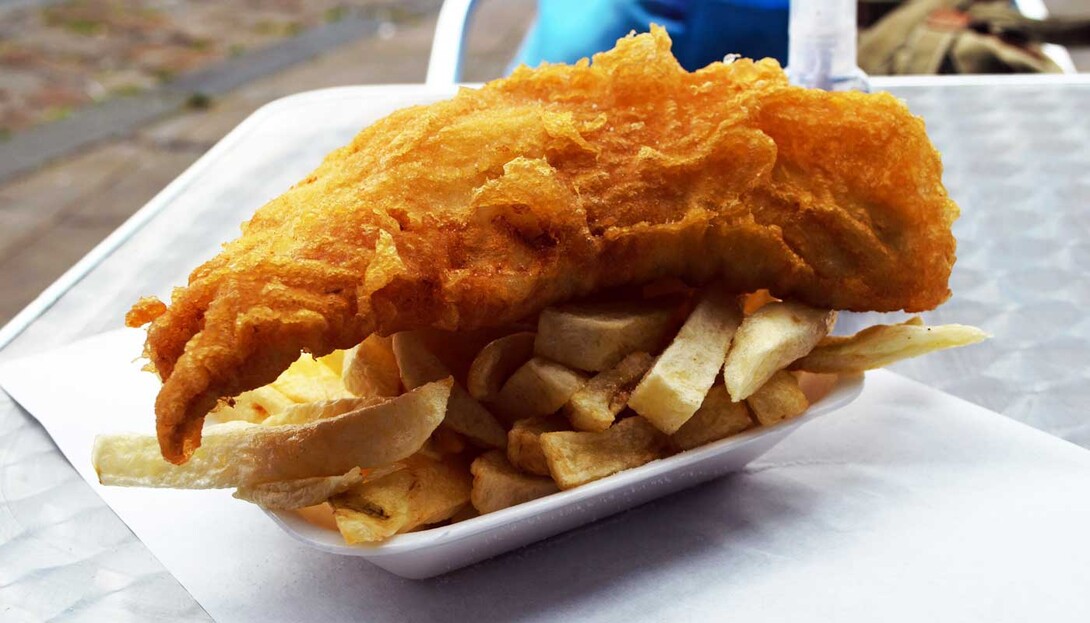 Below is the original complete list of chip stands and food trucks in Algoma Country that serve up delicious homemade burgers, fries, poutine, gourmet twists on your favourite foods and even homemade desserts. 
Many of these chip stands or trucks are seasonal from May to October, making them the perfect stop on the ride around Lake Superior, travelling one of Algoma's touring routes, or when you're on the way to a fishing or outdoor adventure. Or maybe you're a local looking for something new.
Note: Some chip stands and food trucks may only accept cash, while others can accept Interac or credit card. Be sure to ask in advance, or carry cash!
Missed a food truck or chip stand? Send email to info@algomacountry.com 
Bruce Mines
Wyz Gyz Chip Wagon
Hwy 17
Open: June to October
Menu: fresh-cut fries, flame-broiled burgers, beverages, poutine, chicken burgers or strips, kids menu
Chapleau
Grumpys Chip Stand
22 Birch Street East
PH: (705) 465-9114
Open: Spring to Fall Monday: CLOSED, Tuesday-Saturday: 11 am - 7 pm, Sunday: Noon - 7 pm
Accepts: Cash Only, Phone Orders, Window Orders available 2022
Menu: sweet potato fries, poutine, burgers, chicken fingers, slushies, Butter Chicken Poutine (check availability)
Iron Bridge
Great Canadian Chip Truck
Hwy 17
PH: (705) 843-2115
Open: Summer months only Monday, Tuesday, Sunday - CLOSED,  Wednesday to Saturday 11:30 am - 7 pm
Menu: fries, poutine, burgers, grilled chicken on a burger, hot dogs, onion rings, ice cream
Blind River
Butterfly Grill
Hwy 17, 266 Causley Street
PH: (705) 849-3996
Open: May to October, Open Daily 11 am - 8 pm, cash only
What to Know: Cash Only, Phone Order Only
Menu: fries, potato wedges poutine, burgers, chicken burgers, fish dinner, twisted potato, Ice Cream Shack
Mississauga First Nation
Mississagi Fry Company
Hwy 17
PH: (705) 576-2144
Open: Spring to Fall Open Daily 11 am - 7 pm
Menu: fresh-cut fries, burgers, onion rings, poutine, pickerel dinner, hot dogs
Pancake Bay
Agawa Fish and Chips
Hwy 17 North
PH: (705) 882-2253
Open: May - October Tuesday - Sunday Noon - 7:30 pm, Monday - CLOSED
Menu: fresh local fish and chip dinners, hand-cut fries, burgers
Sault Ste. Marie
Huddy's Fish'n Chips
Frontenac (Sewell's Gas Bar), Rankin Reserve
PH: (705)  759-1235
Open: May - September 11 am - 7 pm
Menu: fresh pickerel, fresh whitefish, smoked fish, fries
Jack's Chicken and Fish
1177 Great Northern Road
PH: (705) 945-7952
Open: May - October 11 am - 7 pm
Menu: fried chicken, fresh fish and chips, wings, wedges and fries, burgers, poutine, onion rings
Webb's Munchies
237 Bruce Street
PH: (705) 759-6160
Open: Monday - Saturday 11 am - 4 pm, Sunday - CLOSED
Menu: Italian sausages on a bun, hamburgers, poutine, hot dogs, onion rings, fish & chips, ice cream
Out to Munch
200 McNabb Street
PH: (705) 989-5517
Open: Daily 11 am - 6:30 pm, Sunday - closes at 5:30 pm
Menu: Italian sausage, smoked sausage, jumbo dogs, hamburgers, fresh-cut fries, poutine, onion rings
BeaverTails Mobile Sault Ste. Marie
Various locations during festivals and events. See Facebook for updates.
PH: (705) 206-1503
Serpent River First Nation
Fish and Chip Stand - Serpent River Trading Post
Hwy 17
Menu: locally caught fish, french fries
spanish
Lucky's Snack Bar
Hwy 17
PH: (705) 844-2573
Accepts: Cash, Debit only
Open: May - October 11 am - 8 pm daily
Menu: fries, poutine, burgers and sandwiches, appetizers, ice cream
Wawa
Bangin Burger N Chicken Shack
92 Broadway Ave
PH: (705) 852-0062
Open: Monday to Friday 11:30 am - 8 pm, Sunday 12:30 pm - 7 pm
Menu: a variety of burgers, fish, chicken, hot dogs, fries, gyro, poutine
Krazy Fries
135 B Mission Road
PH: (705) 856-0050
Open: Seasonal Monday - Saturday Noon - 8 pm
Menu: pizza wraps, fish and chips, burgers, boneless wings, hand-breaded chicken burgers, poutine made with real Quebec cheese curds, home-cut fries, appetizers, sausages, homemade chilli
White River
Mr. Fries / Krazy Fries
102 ON-17
PH: (807) 465-6116
Open: Daily Noon - 8 pm, Sunday Noon - 7 pm
Menu: hamburgers, fresh-cut fries
Hearst
La Cantiniere
423-421 Tremblay Street
PH: (705) 362-7250
Open: temporarily closed
Menu: poutine
Elliot Lake
Sarah's Food Truck
289 Hillside Drive S
PH: (705) 227-8155
Open: Monday - Saturday 11:30 am - 7 pm
Menu: loaded poutines, sandwiches, sausages, daily specials