Path to Adventure
"No man can roam or inhabit the Canadian North without it affecting him." —Lawren Harris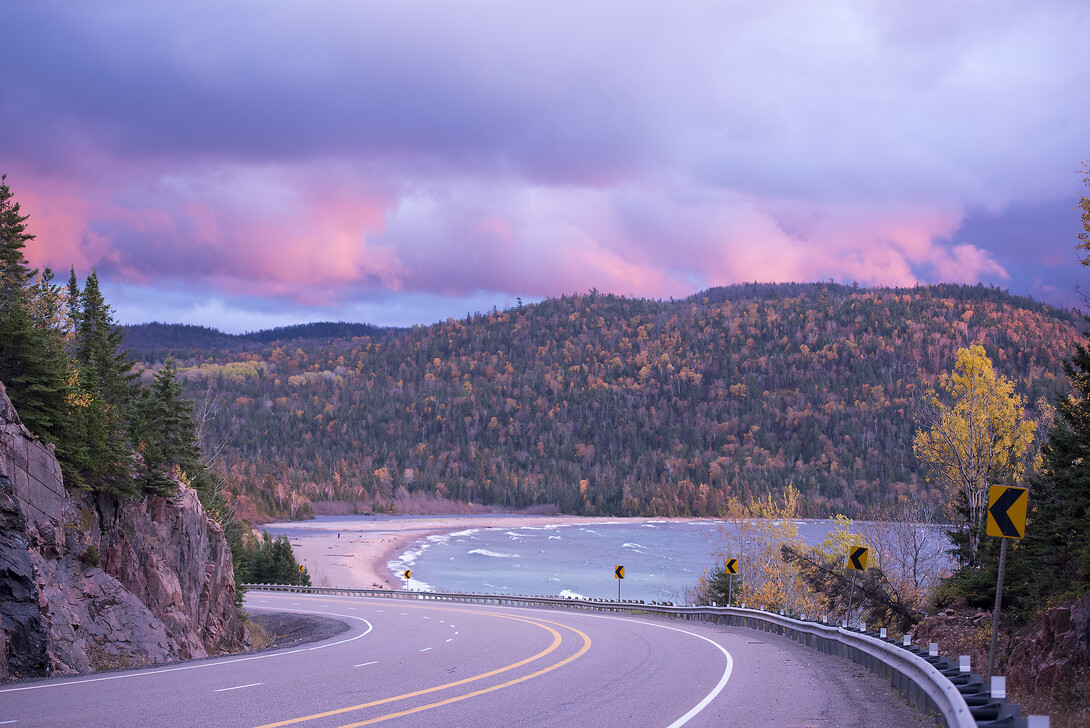 Travelling the Group of Seven Driving Route from Bruce Mines to Nipigon takes us through a magnificent and diverse series of land and waterscapes, with a wealth of information to guide our travels. Interpretive panels, the Moments of Algoma app, and route description provide ample information about Canada's iconic group of artists and their connection to this unique and singularly beautiful piece of Northern Ontario. Simply driving this route is a rewarding, informative and eye-opening experience, but there is much more to do than drive and observe. The terrain here is not just another pretty face: it has all the raw materials for enviable outdoor pursuits. When we can hike, paddle and angle within a landscape worthy of a Group of Seven painting, when we can immerse ourselves in a work of art, it really doesn't get much better than that.
Let's delve a little deeper into the Group of Seven Driving Route.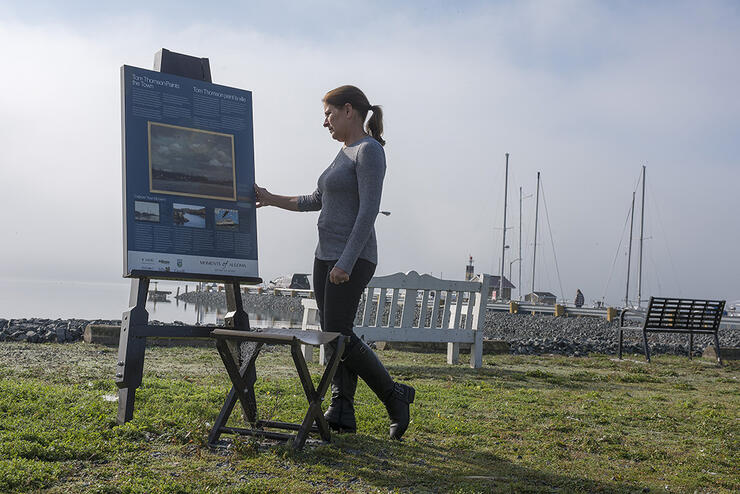 Go Far, Go Long
There are many lifetimes worth of adventure packed within the vicinity of the 650-kilometre route. While the drive itself is spectacular, the opportunity is endless for travelling on foot or by water to experience even more. It is the interaction of land and water that best defines this area and the traffic along the TransCanada Highway slows at the picturesque waterfront town of Bruce Mines. Situated along the North Channel of Lake Huron, this is where Tom Thompson painted the aftermath of a monumental storm well over 100 years ago.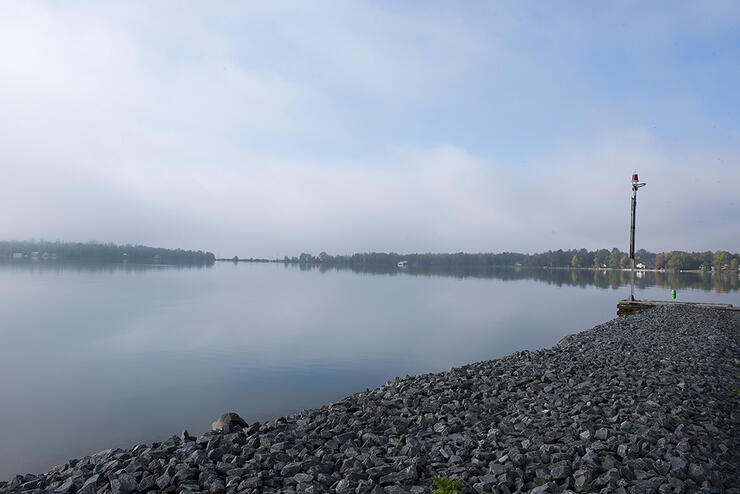 The numerous islands, channels and coves of the North Channel are delineated by curvaceous granite shorelines capped with weather-worn pine. Not only do motorboats and sailing craft navigate the bays and narrows of the North Channel, but anglers ply her waters for walleye, smallmouth bass and even salmon. Hardwood ridges and cliff faces loom above the inland lakes north of Huron where anglers and paddlers enjoy truly inspirational surroundings.
Lake Superior empties into Lake Huron via the St. Marys River Rapids. This beautiful stretch of tumultuous clear and cold water is a world-renowned urban fishery where fly fishers cast for Atlantic salmon and rainbow trout. The Algoma Central Railway Station is within sight of the rapids and it is here that members of the Group of Seven boarded the ACR in 1920 for prolonged painting excursions into the heart of Algoma Country. They lived in a converted boxcar and created now famous works featuring the inland woods and waters north of Sault Ste. Marie.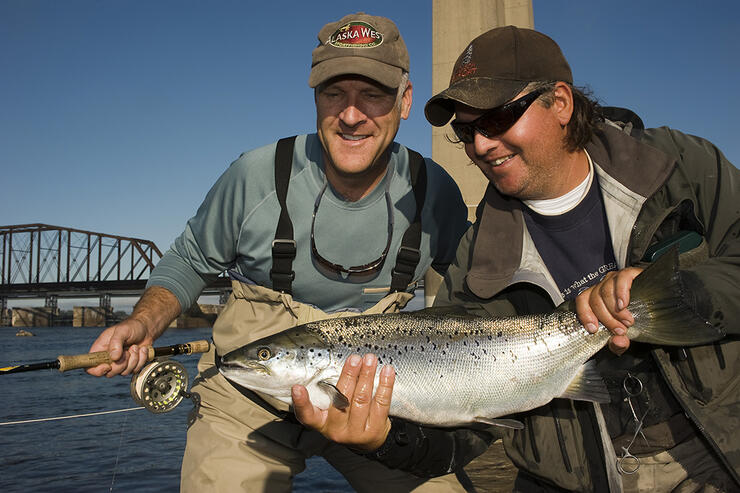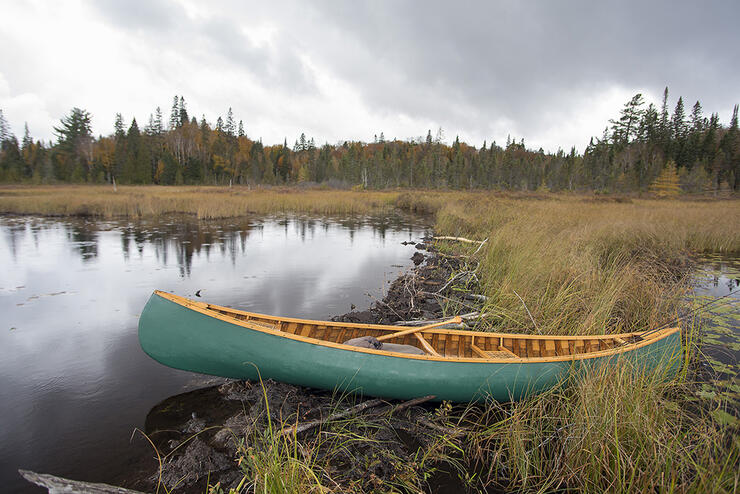 Path and Paddle
The Group of Seven Driving Route bisects Lake Superior Provincial Park. The country here is a tremendous example of the wild and undeveloped coast of Lake Superior, where experienced sea kayakers paddle the big water that surges against a coastline alternating from vast sandy beaches to sheer rock faces.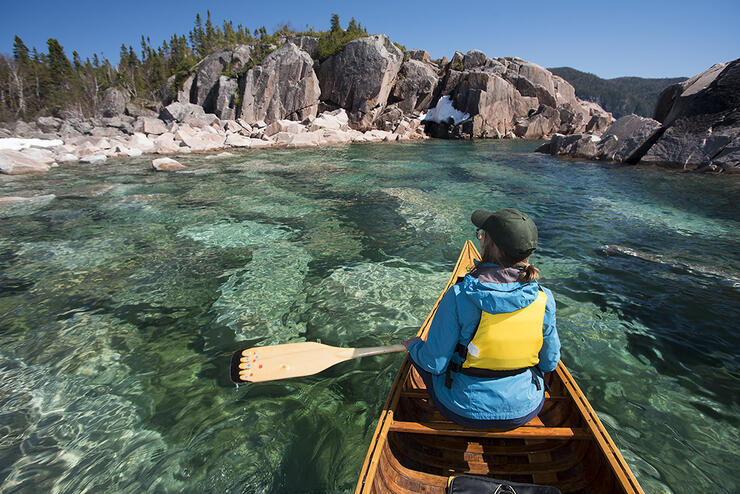 Inland, the rapids and falls of wild rivers entertain canoe trippers who move through a wilderness of interconnected lake and river systems. This is also trout country where remote waters yield catches of dark-hued lake trout and wild brook trout enveloped in spectacularly coloured hides.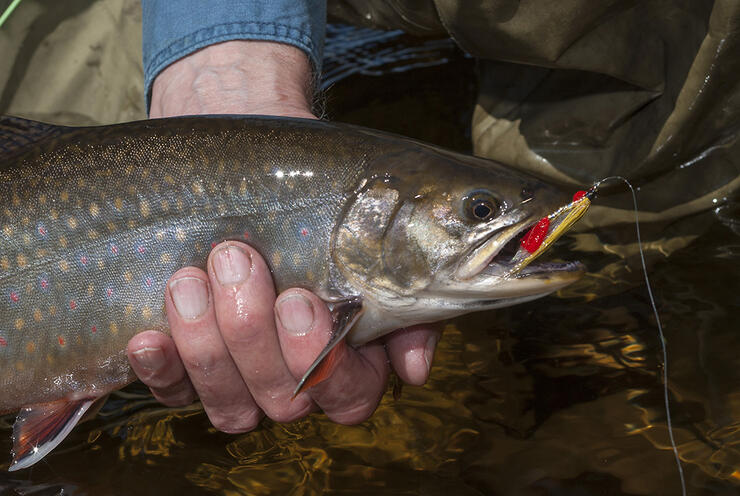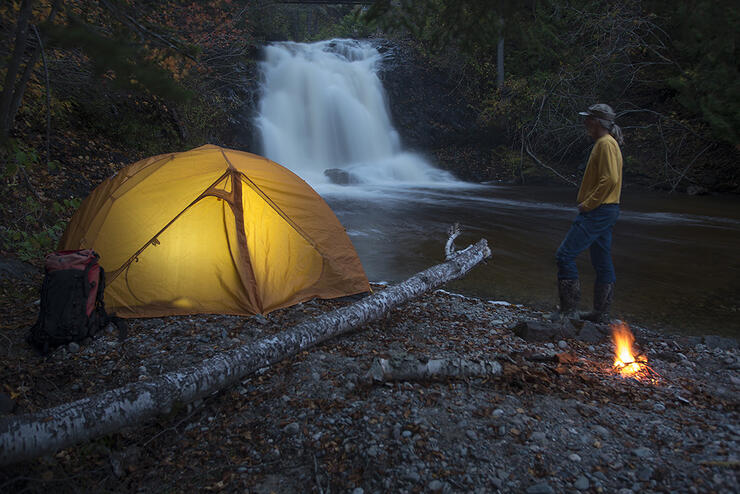 Boreal Onset
North of Lake Superior Provincial Park, the boreal forest asserts itself with great rolling stands of coniferous trees and the remote coast of Superior remains a constant source of awe. This was no secret to members of the Group of Seven who visited the North Shore via the Canadian Pacific Railway through the late 1920s to paint iconic works featuring the shapely landforms of Pic Island and Port Coldwell. The magic of these places is still experienced by hikers working the trails out of Neys Provincial Park and by sea kayakers following the coastline up to Terrace Bay in Superior Country.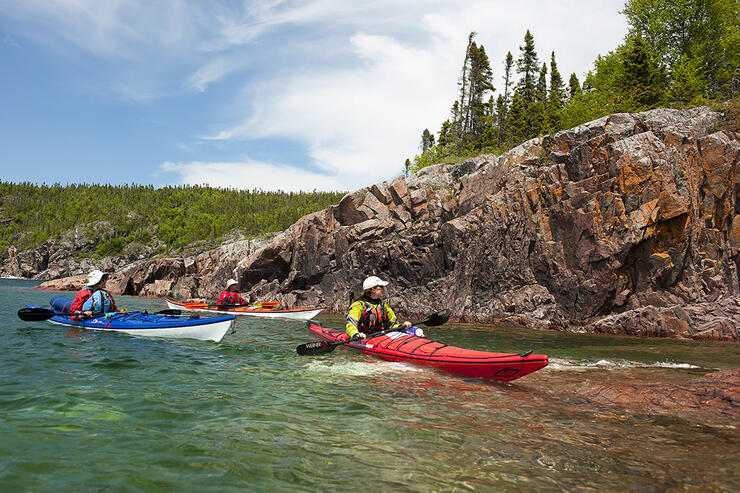 A cluster of islands, seven kilometres offshore, can be seen from the elevated view of the Terrace Bay Lighthouse. The Slate Islands were painted by A.Y. Jackson in 1921 and are a destination for paddlers and anglers who enjoy remote camping amongst the sheltered waters afforded by the Slate's multiple islands and islets.
A similar scenario plays out near the community of Rossport, whose offshore islands are a playground for paddlers. Inland from Superior, hiking trails mirror the descent of cascading rivers. Farther along the TransCanada Highway the rounded mountains of the Canadian Shield morph into the flat-topped mesas of the Nipigon area.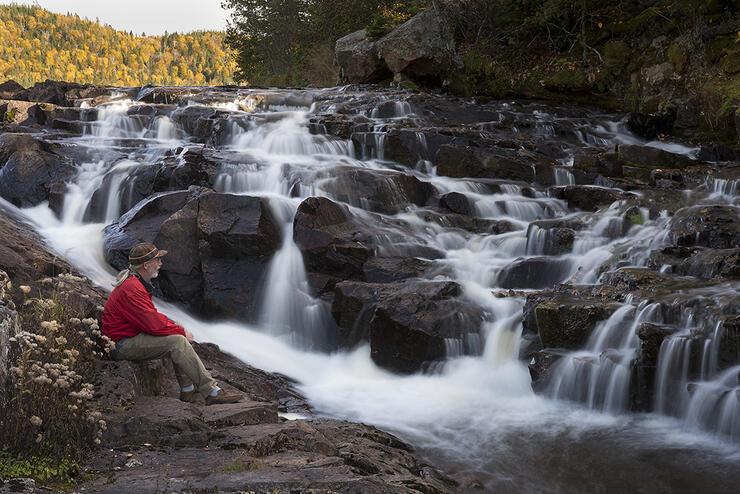 Like the entire Group of Seven Driving Route, it's a fulfilling and worthwhile experience from the seat of an automobile, and a great pathway to adventure for those who want to drill a little deeper within the embrace of Group of Seven Country.