A Day On Cassels and Rabbit Lakes
Touring the pristine water and Canadian Shield landscape of our northern lakes by PWC is an experience like no other.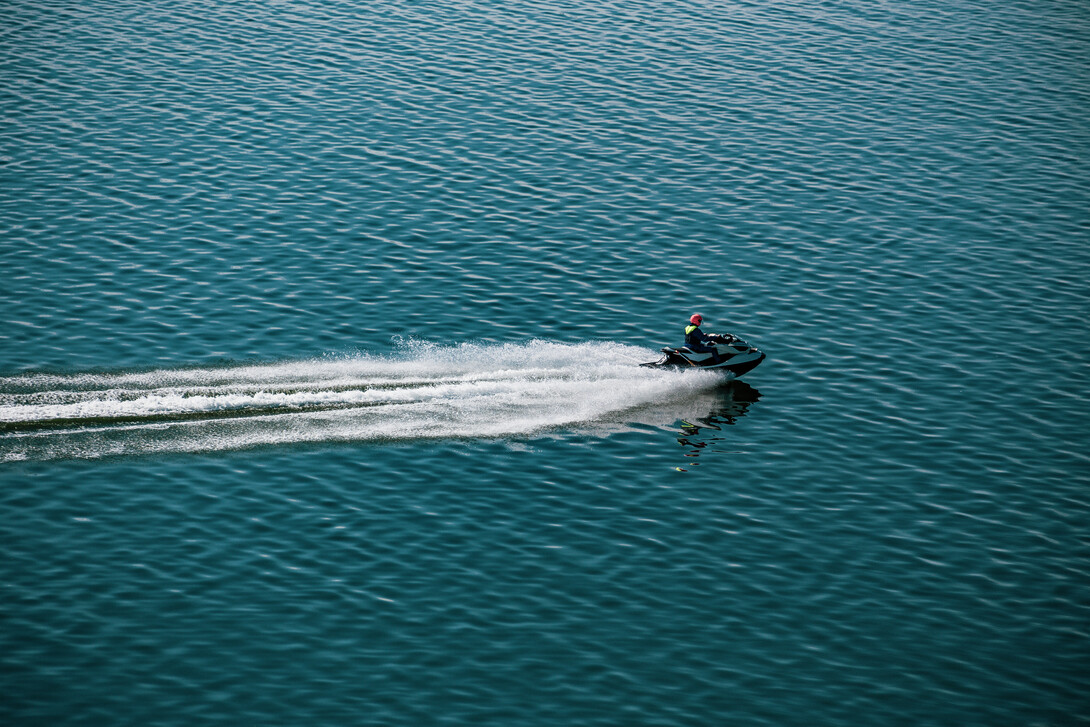 The northern lakes exude a majesty that commands respect. About a five hour drive north of Toronto, the beauty of Cassels and Rabbit Lakes in the Temagami Region can only be described as spectacular.
Access to Cassels Lake is on the east side of Hwy 11 in the town of Temagami. Launch your PWC at the public boat launch adjacent to the Temagami Boat Livery. Vehicle and trailer parking is available across the road, but ask at the marina first where to leave your vehicle. The current owner, Rene, is a vast fount of area knowledge and history. Pay close attention to what he tells you and take along one of his maps on your PWC. There are also two other launch ramps in the area. One is located at Fox Run on Cassels Lake and the other is at the south end of Rabbit Lake.
You won't come across services on Cassels Lake other than at Temagami Boat Livery where washrooms, premium gas and other sundries are available. Ensure you have filled your gas tank, packed enough water and your lunch before you head out for the day. And as always, bring your trash back with you to properly dispose of on your return to the launch.
Not far from the launch in Temagami is the White Bear Conservation Reserve. The White Bear Forest is about 400 years old and contains old growth White Pine and Red Pine. There are also numerous hiking trails in the Conservation Reserve that you can enjoy when not riding your PWC.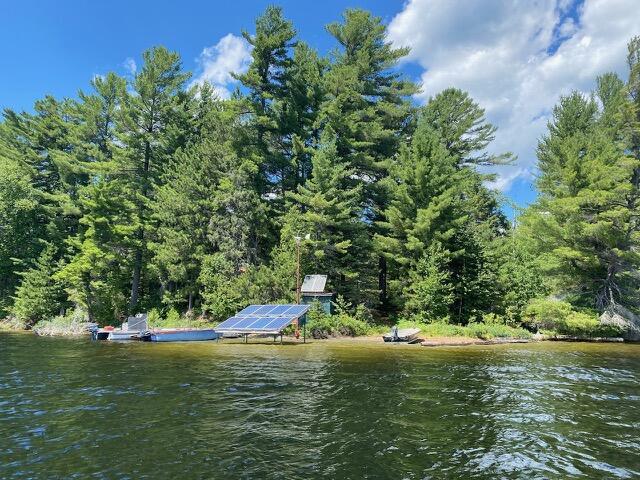 You definitely need your GPS and must obey the channel markers in the narrower parts of the lake. There are numerous rocks, not all which are marked, and tree stumps lurking just below the surface due to a history of logging activity. Cassels Lake is oriented in a general North-South direction and is surrounded by beautiful Canadian Shield landscape with Rabbit Lake laid out in more of a Vee shape.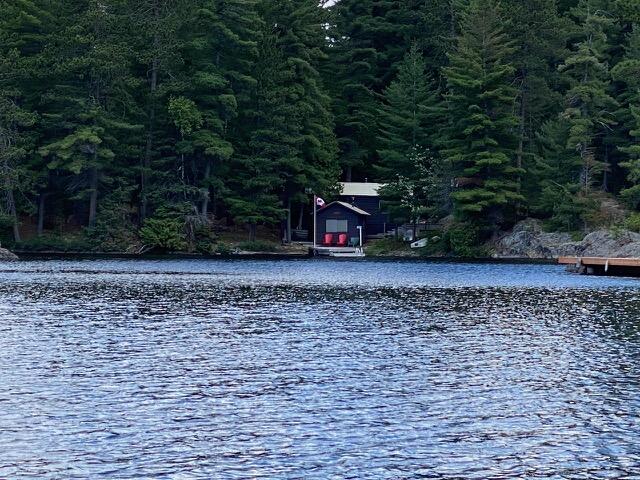 Off grid cottages dot the more southern shorelines, some with solar panels and small windmills to generate power for the necessities. The water is pristine and loaded with various species of fish such as Pickerel, Pike, Trout and Bass. Speaking with one of the locals we learned that this year there is such an abundance of fish that they were practically jumping into their boat, so bring your fishing gear and catch some dinner.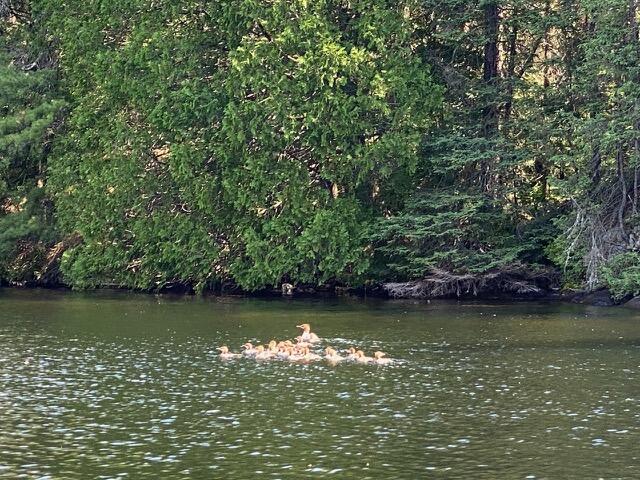 Cassels Lake connects with Rabbit Lake at the narrows. Rabbit Lake has minimal marine chart information available. Only basic water levels were noted on our GPS map, so extra care must be taken. Very few boats, serene landscape and the occasional duck family sighting make for a great day out exploring.
Both Cassels and Rabbit Lakes have numerous bays and coves to poke in and out with your PWC. Stop near the big cliffs at the Rabbit Lake Conservation Reserve and count the faces that you can find in the rock formations. Some are harder to see as the pines grow taller and obscure the view, but many faces are quite easy to find. Make your way farther along to Southeast Bay where a large earth dam separates Rabbit Lake from Ross Lake.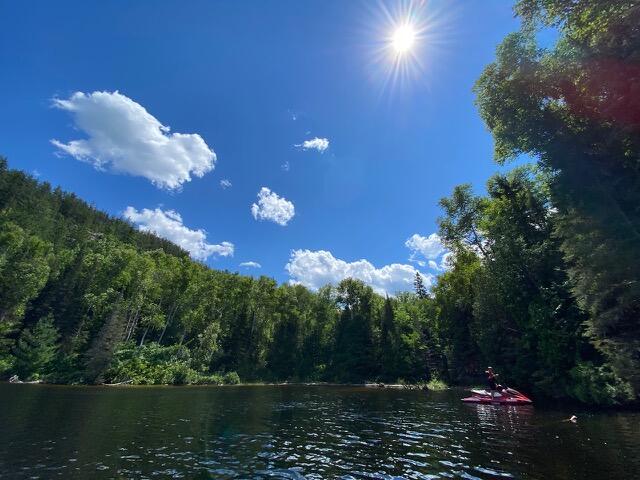 Rabbit Lake has some interesting history. You can find Survivorman's TV show cottage here. Scenes from the 1942 movie "Captains of the Clouds" starring James Cagney were filmed at the Matabitchuan Lodge where some of the original movie props are still on display. This lodge is only accessible by water or ATV and is off grid.
During a storm many years ago, a tug and a barge were torn apart and sunk near Rabbit Point in Rabbit Lake. You may be able to see some of the wreckage below the water.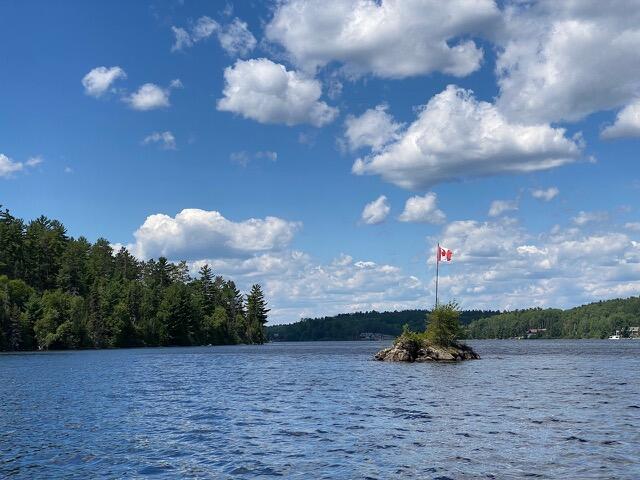 After a good day exploring the waters on your PWC, take time to ascend the Fire Tower Lookout on Caribou Mountain. There is ample parking near the lookout only a couple of kilometers from the town by road. Walk uphill along the wooded marked trail. Lots of stairs to climb inside the tower and as you ascend the tower it changes to a spiral staircase and then a ladder at the very top. It's worth the climb to get to the lookout deck. The 360 degree view of the region is breathtaking. Admission donation is $3. If you choose not to go up the tower, the lookout platform at the base also reveals extensive views of the Temagami region.
Plan your overnight stay at the Temagami Shores Inn and Resort about one km south of Temagami. Under new ownership, the resort has been updated and renovated and has an excellent restaurant. The resort has their own launch ramp for direct access to Lake Temagami, plenty of trailer parking and several docks. Another option is the Northland Paradise Lodge located on the shores of Cassels Lake and has a launch ramp with available dockage.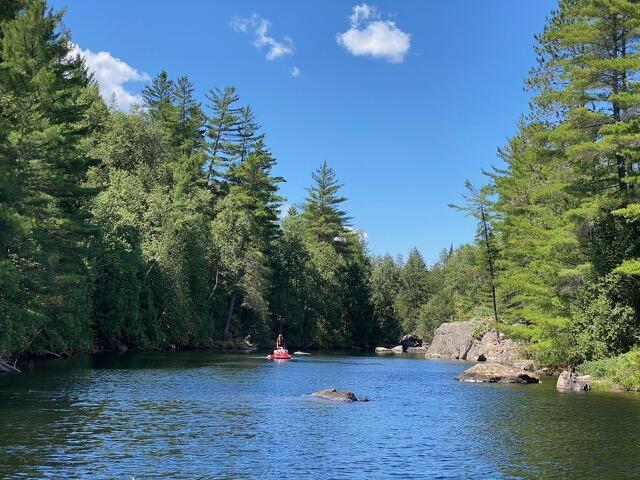 Touring our northern lakes by PWC is an experience like no other. Being able to access areas not available to deeper draft vessels and the ability to go distances in short periods of time allows the rider to experience so much of the beauty in this region.