Fall in Love with the Kawarthas
Experience its colours and charms this autumn!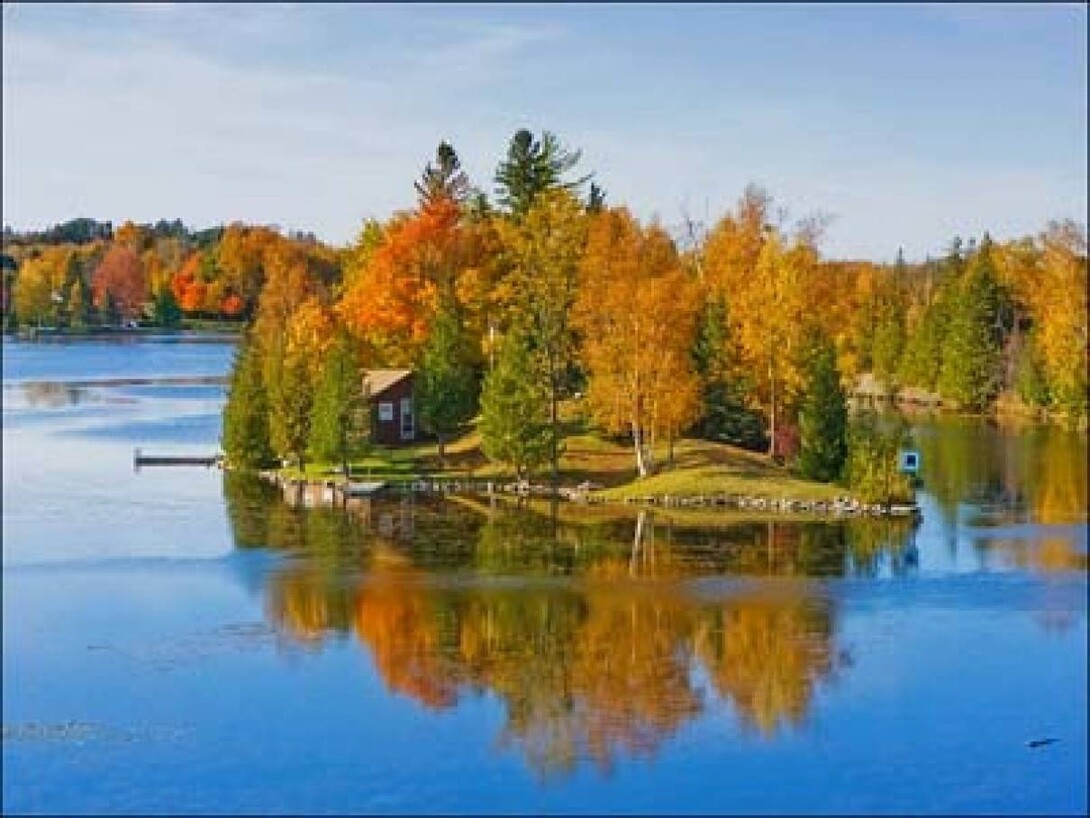 Begin your fall boating getaway in a place where "the constellations reveal themselves one star at a time." Bobcaygeon is located in the heart of the Kawartha Lakes region, and is home to breathtaking autumn scenery.
Bobcaygeon, which means 'shallow rapids', is an ideal destination for boaters travelling along the scenic, 240-mile Trent-Severn Waterway this fall season. This town illuminates in the autumn, and is a must-see boating attraction!  Dock and stay to enjoy all that this famous Canadian community has to offer!  Visitors can enjoy many beaches, parks, and tourist attractions such as Kawartha's Settlers' Village, Historic Lock 32, Boyd Heritage Museum, and Emily Provincial Park. Whether you're looking to camp, stay on the water, or enjoy the comforts of a hotel or bed and breakfast, Bobcaygeon has many options for you and your family.
Take a stroll along Bolton, King, Main and East Streets and pop into some of Bobcaygeon's great shops and galleries such as Bigley Shoes and Clothing, where you can find any shoe or accessory you could ever dream of! Enjoy the waterfront at Kawartha Lakes Marina and Cottage Resort, or experience life on the water by renting a houseboat from Happy Days Houseboat Rentals and Marina located on Pigeon Lake. Boaters can also find dockage at Birch Point Marina. During your stay, make sure you savour the flavour of the Kawartha Lakes by tasting a delicious ice cream cone from the 100% Canadian and Family-Owned Kawartha Dairy Company.
Plan your boating vacation for the end of September to experience the small-town comfort of the Annual Bobcaygeon Fall Fair. The fair, which was first established in 1858, is a great tradition for the whole family, featuring a midway, demolition derby, and dog, horse, goat and cow shows. Saturday is known for the town parade and the annual arena dance!
After taking in the Fall Fair and fresh air of Bobcaygeon, continue through Sturgeon Lake to the nearby community of Fenelon Falls – the Jewel of the Kawartha Lakes! This community offers an eclectic mix of antique stores, gift shops, coffee houses, health and wellness services plus many restaurants.  The area also boasts several great B&B establishments if you would like to get some R&R off of the water. Visit Fenelon Falls Marina for overnight docking, modern facilities, and fine dining.
After indulging in the charm of Fenelon Falls, continue to Balsam Lake and visit two of the scenic Provincial Parks of the Kawarthas- Indian Point Provincial Park and Balsam Lake Provincial Park. Dockage is available at the Pride of Balsam Lake Marina in Rosedale located on the Trent Canal between Cameron and Balsam Lake.
Continue north through Cameron Lake and up the canal to the petite town of Kinmount. Dock at Crystal Lake Marina, and see how this historic town comes alive in the fall season! Visitors can experience a celebration of the harvest at the Village and Harvest Homecoming Studio Tour in October. Kinmount is also home to the Kinmount Farmer's Market, Kinmount Model Railroad & Museum, and Canada Cultural Days in the fall season.
There is one place in Kinmount that tends to stand out and is a must-see attraction: go back in time and visit Highland Cinemas! This "not-so-average" movie theatre located in Kinmount is a short 30-minute drive north from Bobcaygeon.  Highlands Cinemas, a 550-seat complex with five theatres shows first-run movies, and has drawn customers from the surrounding area for more than two decades. Enjoy a one-of-a-kind collection of movie paraphernalia which has grown to become a world-famous movie museum. It includes hundreds of movie projectors dating back more than a century, original movie posters, five-cent ticket stubs, and everyday items from various decades all guarded by 110 mannequins dressed in period costume.
There is no better region in Ontario to visit for your last boating vacation this season. The cool, crisp autumn air, along with the hospitality and charm of these communities, will bring you the excitement of adventure and the comfort of home for the harvest season.