Ontario's 5 Best Spots for Big Water Adventure
5 Big Water Ontario PWC destinations worth trailering to: where to park, where to eat, and what to see and do.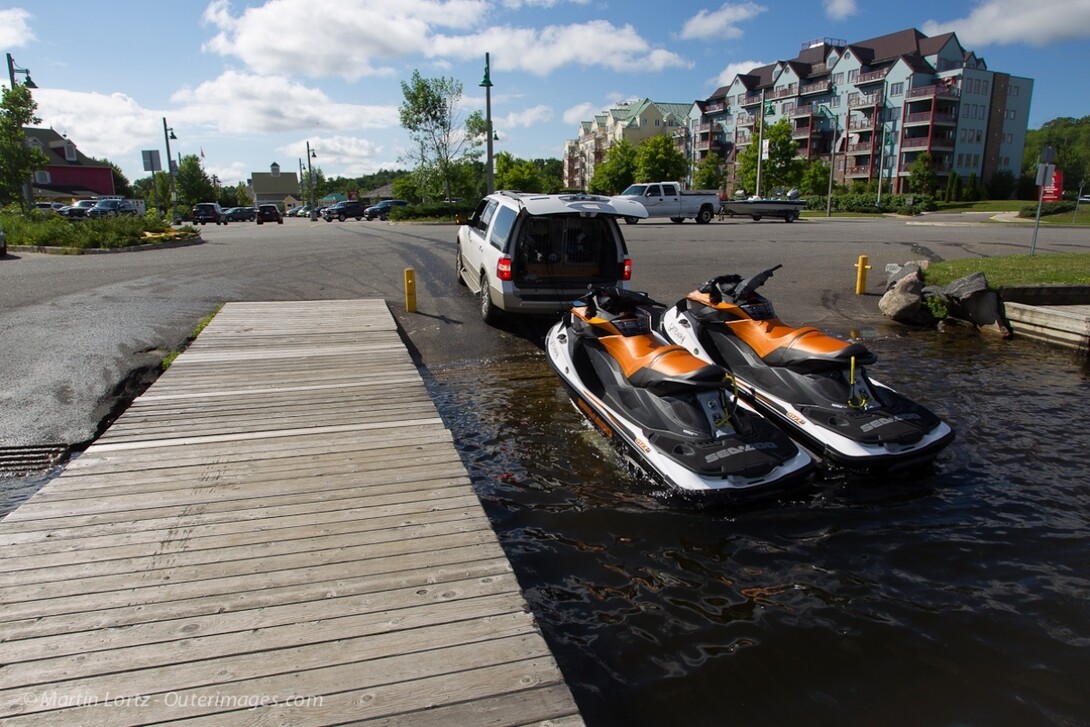 These are Big Water PWC destinations. While they are beautiful and make for amazing rides, they can be treacherous to the inexperienced rider. Even for seasoned riders, it is imperative when heading out on a big water PWC ride to plan ahead. Always be sure to check the Canadian Coast Guard website for any potential warnings, wave and wind conditions and keep an eye on the weather as you countdown the hours until your trip. These destinations can be experienced by a novice rider but preferably during prime, calm conditions and with someone who knows what they're doing. The skilled rider may be able to handle more choppy conditions but should always be ready to return to their destination promptly as high winds and large waves can brew up fast on big bodies of water.
This article will outline some of the best Big Water PWC destinations, where to park, where to eat, and what to see and do.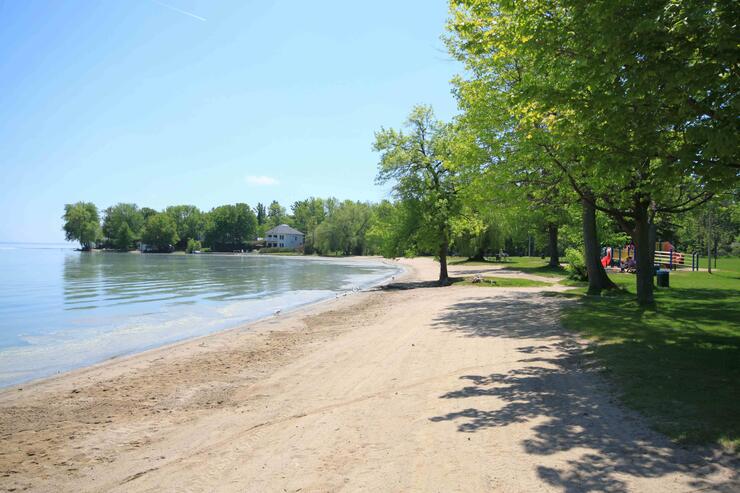 I have been boating and have ridden PWCs on Lake Simcoe in the past, so I know first hand that trailering or renting a PWC in Barrie is worth it. The good thing about Lake Simcoe is that for those coming from the GTA it's not that far of a drive and can be a great day trip. The clear water near the shores of Shanty Bay, the incredible jaw-dropping homes along the shoreline, the restaurants and ice cream close by make it a "What A Ride" experience. 
Where To Park/Launch: The Tiffin St/Lakeshore Drive boat launch in Barrie is newly updated. There are 31 spaces available for parking at $10/hour with a daily max of $50 (free for residents of Barrie) and boat trailering on the site. If you cannot find a spot, continuing down Lakeshore Drive towards Centennial Park there are parking lots on the right-hand side. There is a non-resident boat launch fee of $10 +HST.
What To See On The Water: If you follow the shoreline towards the village of Shanty Bay you will see some amazing, jaw-dropping homes on the left-hand side. The water is incredibly clear and if you continue to follow the same shoreline you will eventually get to a beautiful beach nestled in a small little cove – it's a great area to spend the day and relax. 
Where To Eat: There are a lot of places along the shores of Lake Simcoe that are easily accessible. There is the great Pie Wood Fired Pizza Joint (11 Victoria Street, Barrie, ON) which is pretty much right across from Centennial Park. Scoops & Cones (55 Lakeshore Drive, Barrie, ON) ice cream parlour is just down the road and is my favourite place to get ice cream in Barrie. If you're willing to make a quick walk up to Dunlop Street (Barrie's downtown) there is a Hooters, a Wild Wings, and lots of cute little places to eat! 
Where To Stay: If you've chosen to stay in the Barrie area longer than a day there are a few great hotels in the lakeshore vicinity. Howard Johnson (150 Dunlop Street W), Monte Carlo Inn (81 Hart Drive), there is also a Best Western and Comfort Inn on Hart Drive, along with St.Onge Recreation BRP dealer if you're looking to rent a PWC.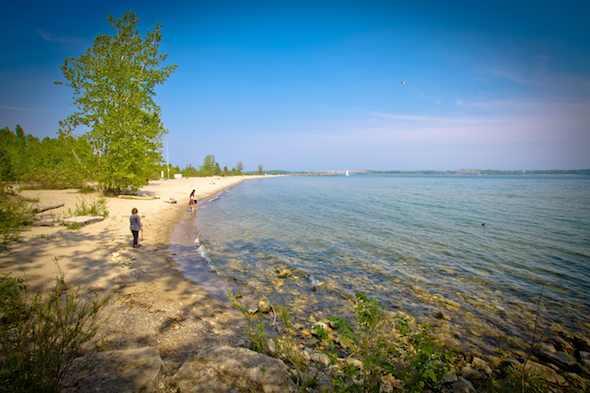 Traveling to Toronto to take a PWC out on the water is definitely worth it. While it doesn't have the same "call of the wild" allure you get with the Northern Ontario destinations, it does have a lot to offer in terms of incredible sights and a lot to do on and off your machine.
You will need a Powered Vessel Operators permit and a Pleasure Craft Operators Card to ride within the Port and Harbour of Toronto. 
Where To Park/Launch: The closest boat launch and parking area near Toronto Island is the Ashbridges Bay Boat Launch. There is a park with two concrete boat launches at the end of Ashbridges Bay Park Road, just off Lakeshore Blvd East.
What To See On The Water: Seeing Toronto from the water gives you a totally different perspective of the city. There is a great beach, the Centre Island Beach located on the far side of the island facing out towards Lake Ontario. If you're planning a family PWC trip, spending a day in Centreville, a children's amusement park, one of the Toronto Islands main attractions, should definitely be on your itinerary. It's easily accessible by PWC, just park at the Toronto Island Marina and it's about a ten minute walk to the east.
Where To Eat: Toronto Island Marina offers the Upper Deck Bar & Grill where you can eat right on the water. There is a full list of restaurants on the Toronto Islands here. Otherwise, there are endless options for restaurants in the Toronto downtown area.

Where To Stay: You can actually stay overnight on Toronto Island at a B&B. Otherwise you will have to travel back to the mainland to stay in one of the many downtown and lakeshore hotels.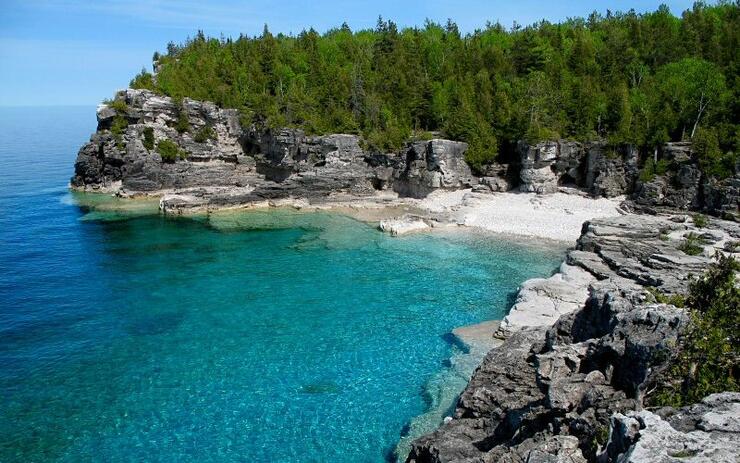 Where To Park/Launch: Launch your PWC at the picturesque Little Tub Harbour, a conveniently located public access boat launch to the waters of Georgian Bay and Lake Huron as well as the islands of Fathom. 
What To See On The Water: Where do I start? There's so much to see. First thing you'll notice about being in the Tobermory area, is either the incredible shoreline or the amazingly crystal clear water. There's a really neat place called "The Grotto", a huge cave along the shoreline which was carved out by the waves of Georgian Bay over thousands of years. You can actually hike inside the cave, which makes for an amazing experience! And just 5km away from The Grotto there's Island Head Cove, a small beach nestled on the shoreline.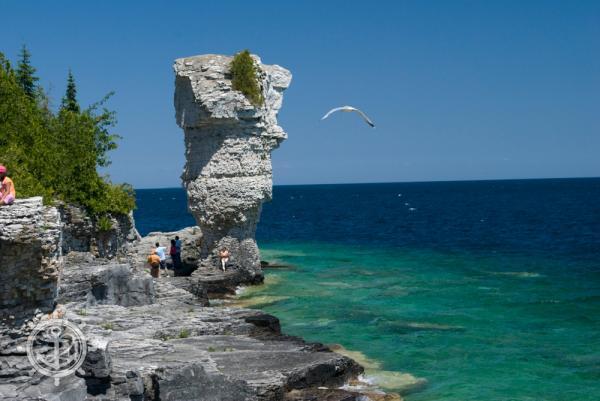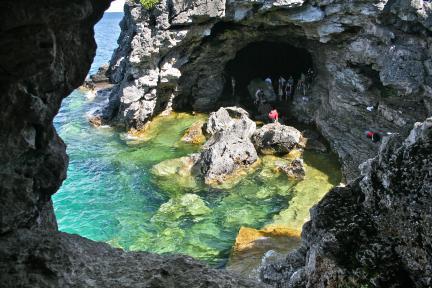 Another MUST SEE from the water is Flowerpot Island. Located about 6.5km off the coast of Tobermory, Flowerpot Island is a rare wonder best seen up close. It's just one of the many reasons to take your PWC to the Fathom Five National Marine Park, Canada's first National Marine Conservation Area.
Home to 22 historic shipwrecks and several lighthouses, the park's freshwater ecosystem contains some of the most pristine waters of the Great Lakes. You are allowed to ride a PWC in and around the Fathom Five National Marine Park, however there are some restricted areas in the park. Before entering the area, all you have to do is register the PWC at the Visitor Centre (Visitor Centre Number: 519-596-2298) 
Where To Eat: Being a very popular touristy area, there are a lot of choices for restaurants in the Tobermory area. The Little Tub Bakery and the Ancient Cedars Café are well recommended on Tripadvisor. However if you'd like to see all your options, check out the list of Restaurants on the Tobermory website.  
Where To Stay: There are approximately 10 hotels and 13 B&B's in the Tobermory area, so there are lots of places to stay. I suggest the Blue Bay Motel as it's right next to the water and it's also voted #1 place to stay in the Tub, according to TripAdvisor! 
These lakes are big, but not so much that you need to be as concerned with choppy waters. The Explorers' Edge region is such a hot spot for summertime recreational fun, so I just had to include it on this list!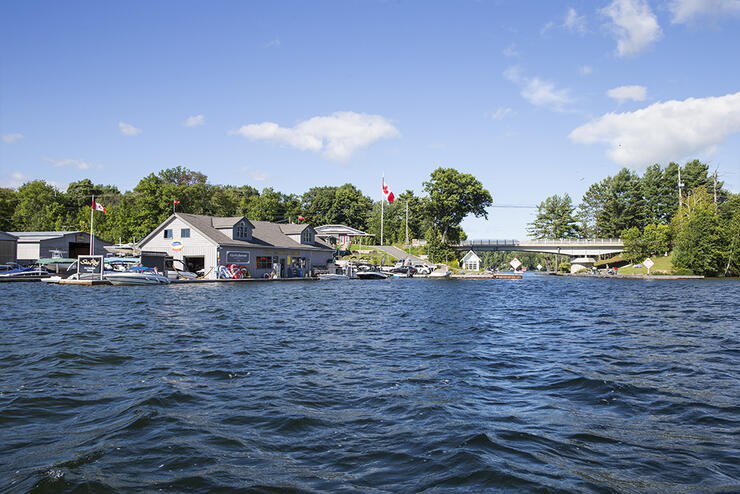 Where To Park/Launch: If you're planning on bringing your PWC or renting a PWC in the Muskoka Lakes region, a good central place to launch your machine and park your vehicle and trailer is either Rosseau or Port Carling (whichever is easier depending on where you're coming from). There is a boat launch in Port Carling on Bailey Street that offers a boat launch, docks, and parking. The Rosseau public boat launch is located on 2 Jim Swift Dr. Click here for a complete list of all public boat launches in the Explorers' Edge region.
What To See On The Water: Boating or riding a PWC in the Muskoka Lakes area is quite the ride. You'll see incredible celebrity cottages and boathouses, beautiful islands, and your curiosity growing with each bend around the endless lakes and rivers that connect them.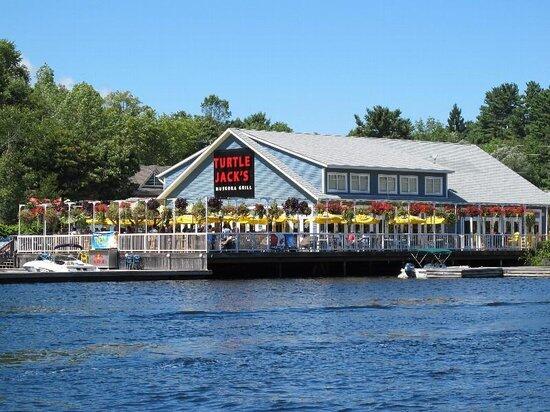 Where To Eat: Whether you stay on Lake Rosseau or cross over onto Lake Joe in Port Sandfield through the lock, there are some amazing restaurants in the area. My personal favourite is Turtle Jack's in Port Carling, the food is amazing, the view out onto Lake Rosseau is spectacular and they have great service – there is lock parking as well! Another favourite of mine is Crossroads in Rosseau; you'll have to park your PWC just down the road, but it's a short walk to the restaurant from the public dock. On Lake Joe, the Bass Lake Roadhouse is a very popular place both in the winter and summer – the food is great, not greasy and it's a fun family atmosphere. You can dock your PWC at the Lake Joseph Marina. 
Where To Stay: If you're planning on staying in the area, there are a few options from hotels to rental cottages and B&Bs. The JW Marriott would be my first suggestion for those who want all of the "at home" amenities. If you are looking for more of a Muskoka cottage feel, check out Jayne's Cottages and pick your lake!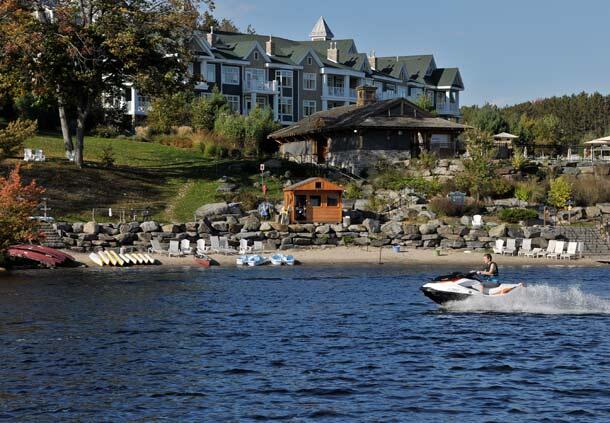 Whenever I think about traveling somewhere, or even thinking about which destinations to write about for this article, North Bay and Lake Nipissing always seem to slip my mind. But with it's central location and all the amenities you'd ever need, it's an excellent choice for a PWC trip. 
Where to Park/Launch: The North Bay Waterfront Marina and Launch operated by the City of North Bay offers vehicle and trailer parking as well as boat slips. 
What To See On The Water: Although I am not an avid fisher, Lake Nipissing is known for its fishing. If you were planning a trip on Lake Nipissing, bringing some fishing rods along wouldn't be a bad idea. The beaches along Lake Nipissing are clean and offer spectacular views of this large northern Ontario Lake.

Where To Eat: Along Lakeshore Drive in North Bay you will find yourself with many restaurants to choose from. There is everything from an East Side Mario's to a Subway Sandwiches or you can treat yourself to a delicious meal on the lakeside patio of The White Owl Bistro! 
Where To Stay: Also along Lakeshore Drive, there are a few hotels including a Super 8, Best Western and a Travelodge. With regards to cottage rentals in the Lake Nipissing area, I recommend Glen Echo Cottages, they have a launch, parking on location, and rental cottages with up to four bedrooms!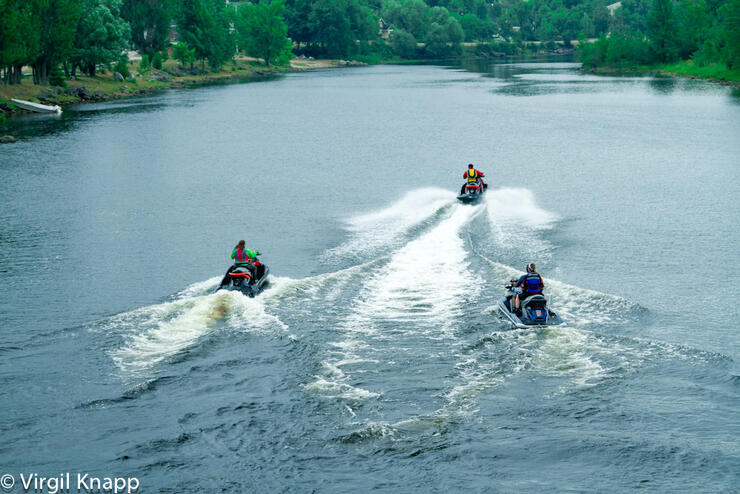 A trip to any of these amazing Ontario PWC destinations will leave you saying "What A Ride!" For more ideas for your next adventure, check out Martin Lortz's Top 5 PWC Destinations for summer.