Why I Love Boating
First off—I'll admit I'm spoiled living in the world's largest freshwater boating playground.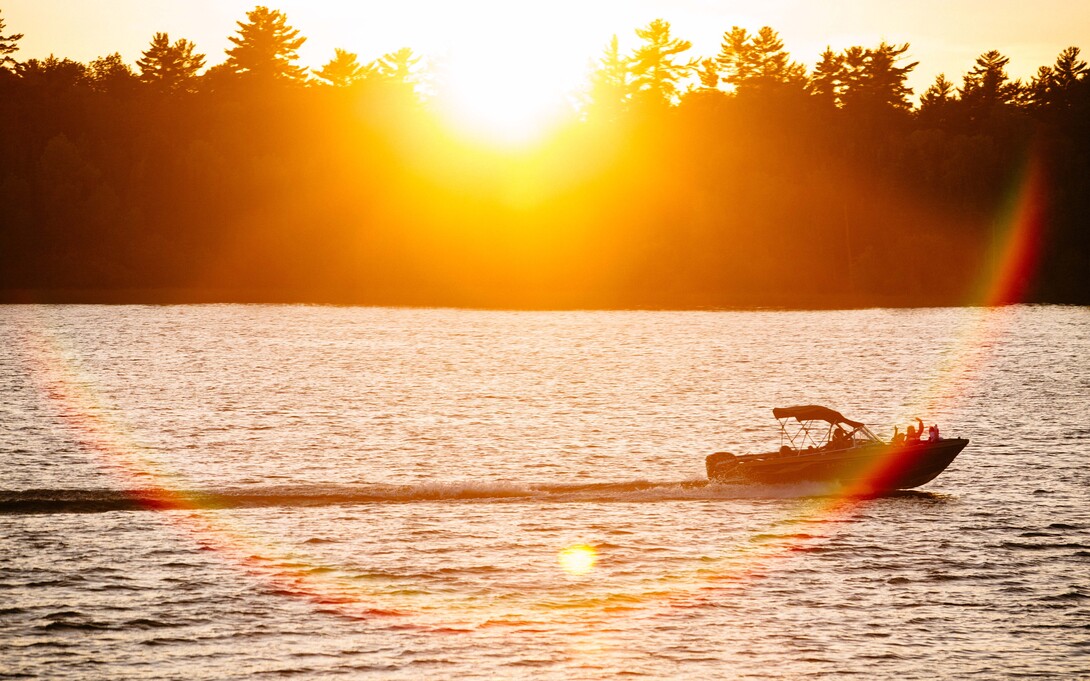 I've grown up cutting my teeth on powersports. Motorcycles, ATVs and most recently, snowmobiles—I'm fully familiar with these machines and where they can take you. As my family grows, cars and RVs start to play a bigger part, and racing through dirt trails or cruising up some Northern highway take a back seat. 
But one activity will always play a large part in my life, and that is boating in Ontario. No matter where you go in this province, you're going to be close to water. Because of the way ancient glaciers scraped the surface of the Canadian Shield rock formation that Ontario is built on, there are lakes, rivers, and streams everywhere—to say nothing of the giant inland seas called the Great Lakes that dominate the southern border the province.
That's why boating will always play a part of life here—and why it's actually important to get to love boating, because there's no way to avoid it. Even in smoggy downtown Toronto, the best way to escape the heat and crush of the city it to take a ferry and go to the islands, or jump on a PWC from one of the hundreds of launches, and get out on Lake Ontario.
The situation only gets better the further you get from the city. When you go boating in Northern Ontario, where I first learned to pilot big powerboats, there's a sense of discovery and a sense of peace and wonder. Navigating lakes, learning how to approach a dock, learning about knots, buoys, nighttime boating, and right of way—it might sound a bit formal, but the first time you learn how to spin the prop towards the dock, simultaneously throwing the motor into reverse for that picture-perfect docking, the sense of accomplishment and confidence makes it all worth it.
That sense of accomplishment and pride doesn't diminish when you leave the dock, either—and I think that in the end, that's the real reason I love boating. There's always a readily identifiable moment when you start exploring a new lake or river, where you're not sure if the next bend will lead you further and further away from the comfort of land and into the unknown—but in an exhilarating way. Knowing that you're capable of dealing with whatever might come around the next corner—shallow water, shoals, a wide open lake or bay, a lock—is a thrill. And even a small taste of that can foster a lifelong obsession with boating.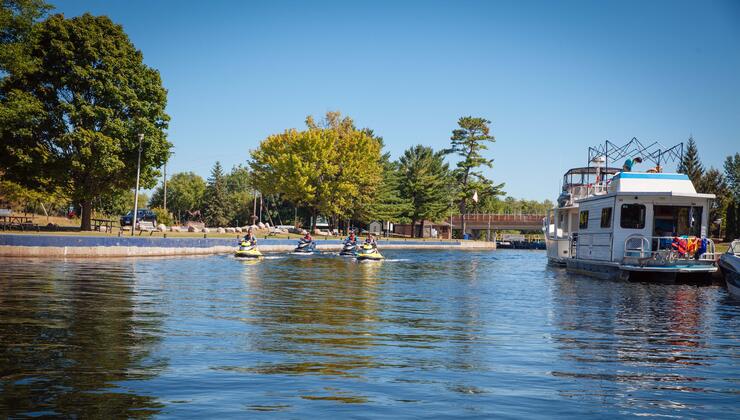 So, if you've never experienced this before, and want to get into boating, we highly recommend taking out a rental boat on a lake or stream close to you. We have an article that lists all the rental places in Ontario. Generally, they're on populated lakes, so you can be comfortable that you won't get too lost, or that help will be close by
If you've already got a boat and are looking for a wider world to explore, we've compiled a list of the best destinations in Ontario, all with links to hydrological charts, for your consideration. All of them bring a true sense of accomplishment for seasoned captains.
Either way, you'll be experiencing a deep connection that has driven people since the dawn of time to explore the world by water.