Ever been to a concert *in* a lake?
Enjoy live music from Larry Berrio on the scenic sandbanks of Lake Wahnapetei north of Sudbury.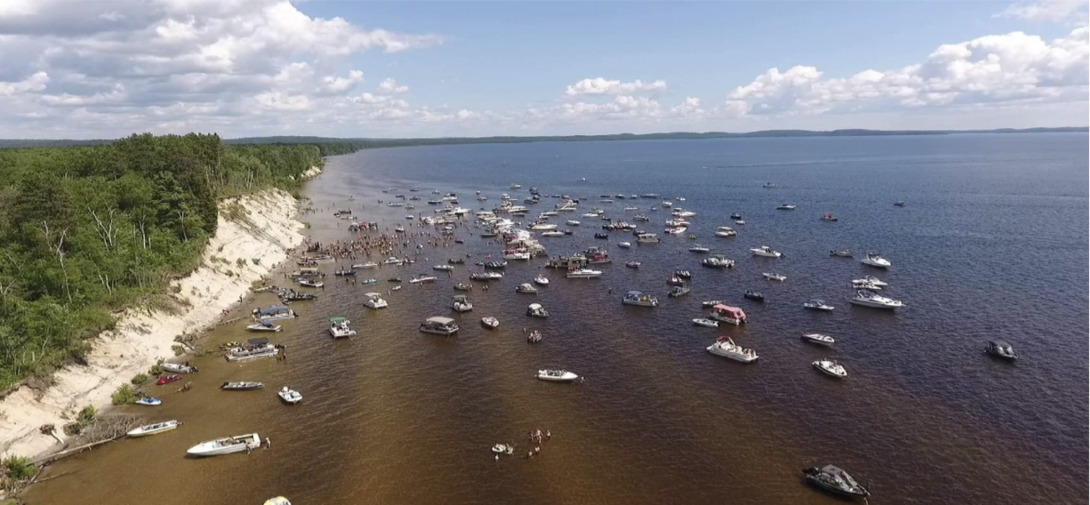 Please exercise caution and common sense when planning to attend. Always practice safe boating and follow Ontario boating laws and regulations. 
For the last 7 years (not including a pandemic-imposed hiatus in 2020/2021), Sudbury musician Larry Berrio has put on one of the more unique live shows in all of Canada. This year the legendary event is once more on track to be the largest on-water concert in the entire country. Here's what to expect in 2023.
For info on the new 2023 Timmins event visit us here.  
What is Berrio on the Sandbanks exactly? 
Basically, it's a free show in a lake that's accessible by boat! The concert takes place on the north shore of Lake Wahnapitae near Sudbury. The stage is in the water and the show is boat access only—meaning concert-goers can enjoy a real live concert from their boats (or in knee-deep shallows). 
Show details for Berrio on the Sandbanks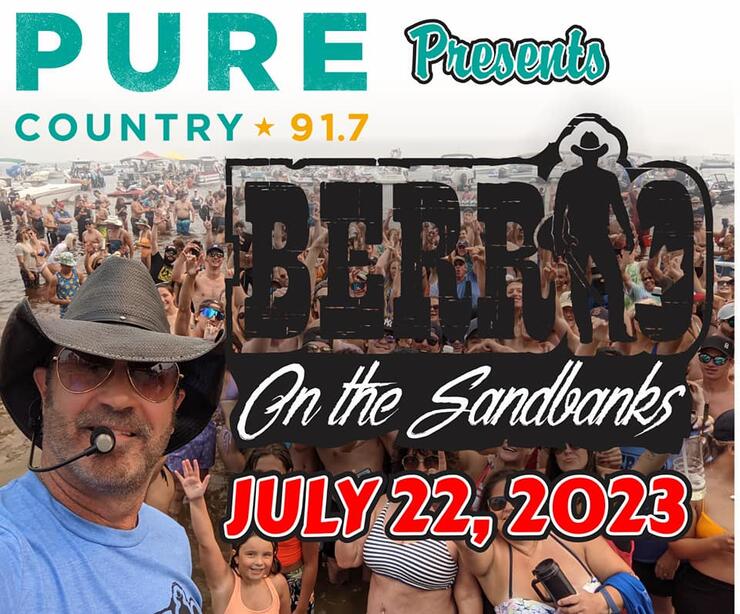 Please note that this concert is a boating event only. There is no car access to the north shore sandbanks. We do not encourage canoes or kayaks to get to the event due to extreme water conditions that can change in minutes due to high winds. 
When: Saturday, July 22, 2023
Where: Lake Wahnapitae, North Shore
Where can I launch my boat?
There are two places concert-goers can launch their boats. 
Rocky's Restaurant at the North Shore of Lake Wahnapitei. Take the highway north of Capreol, right on Portelance Road, then turn right at Rocky's billboard on Taighwenini Trail Rd to Rocky's.
Boat launch fees are $10.00
Boat launch opens at 7:00 am
There will be security to direct you to parking area
Tony's Marina at the South end of Lake Wahnapitei. Take the highway to the Sudbury Airport and remain on that road to Skead.
Located at 62 Marine Landing
Boat Launch fees are $12.00
Boat Launch opens at 7:30 am
Is the concert really free?
Yes! Berrio on the Sandbanks is 100% free to attend. We will however be accepting donations throughout the day to help cover concert expenses. If you have fun, please feel free to donate! 
In return for any donation, you will have a ticket for a chance to win a custom Larry Berrio electric guitar
Tips for the day of the concert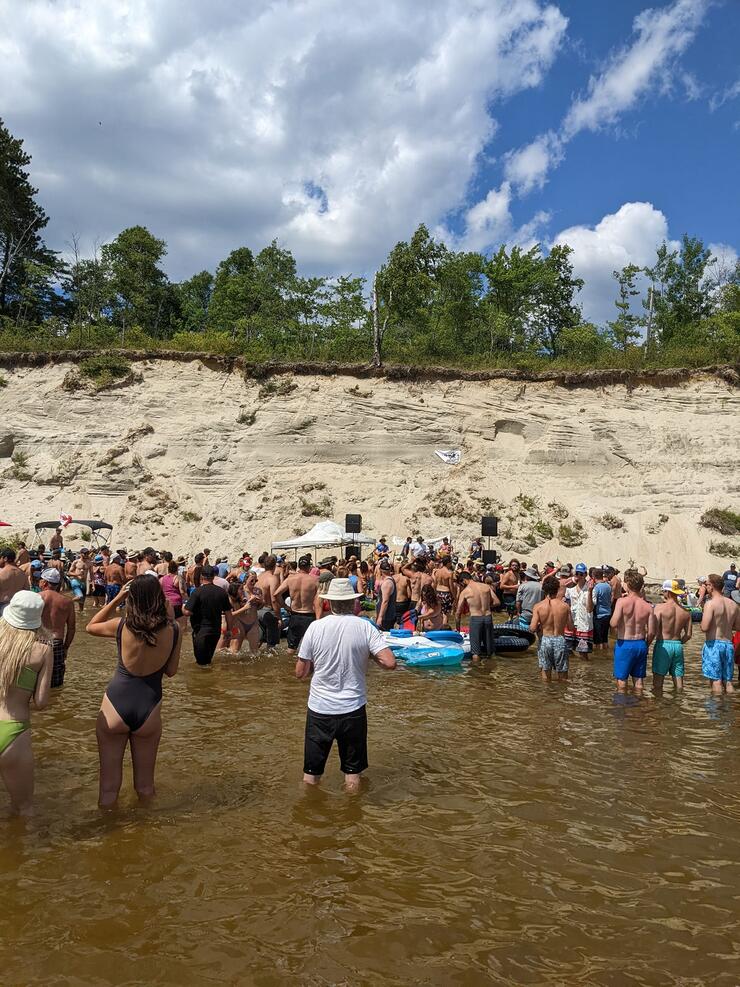 Please fuel up your boats prior to arriving as the line ups will be huge and will delay boat launching for others
No glass bottles are allowed at the concert.
Be safe. Police and EMS will be on the lake and at the boat launches checking for proper emergency kits, life jackets, etc.
Have garbage bags available on all boats. Please do not put anything in the water including cigarette butts. Be respectful of the environment and clean up after yourself.  
Due to provincial park regulations climbing on the sandbanks is prohibited. 
Larry (Barriault) Berrio or any sponsors involved are not responsible for any accidents or liability related to this event. 
Follow Larry Berrio on Facebook for updates.