Ontario's Best Gravel Bike Events in 2023
Whether you're looking to race or just have fun, you'll find a gravel riding event that's perfect for you.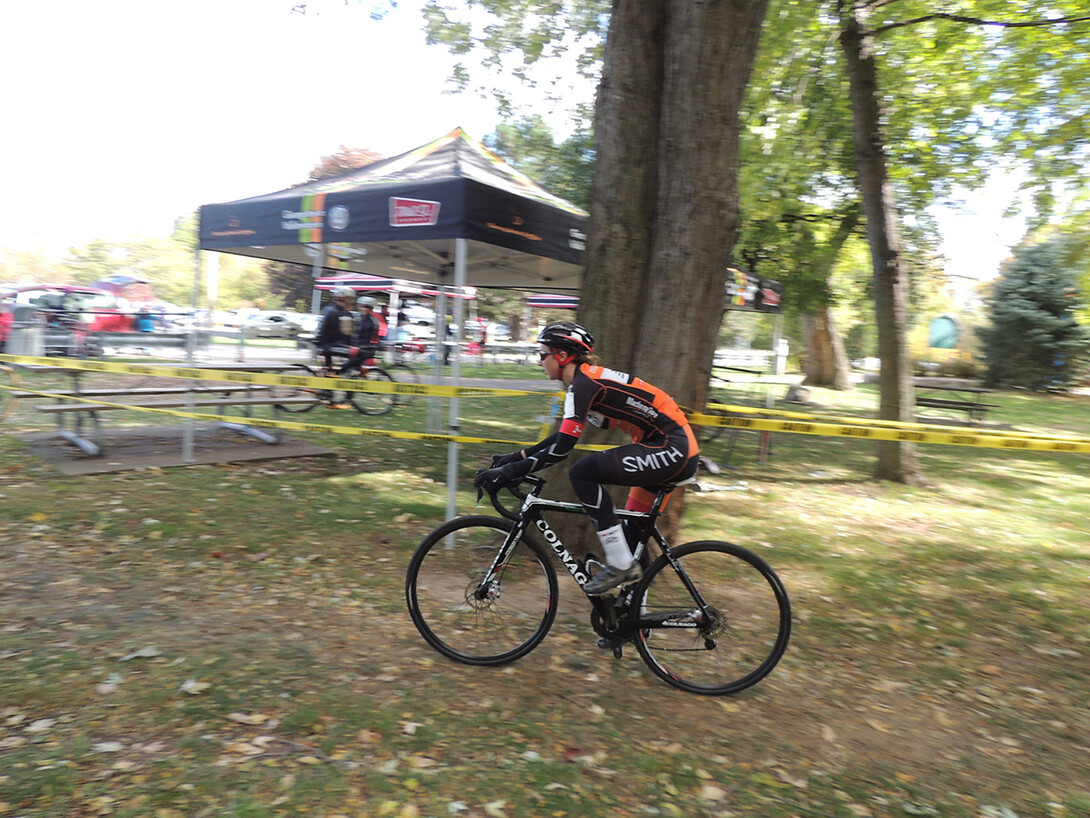 Can't choose between your road or mountain bike? Gravel biking is gaining in popularity as the perfect combination of both: escape the traffic on quiet country roads and venture into the woods while climbing challenging hills. Organizers are catching onto the trend and offering more events and races every year. Ontario's best gravel bike events offer the chance to test your endurance and meet some new riding friends on some of the most scenic backcountry roads in the province.
April 29–30
Inspired by France's Paris to Roubaix race, Ontario's P2A began in 1994 and has become a classic for spring training and gravel lovers. Organizers recommend either mountain bikes, hybrids or cyclocross bikes for this race. This year's 2-day event offers three categories: Centro (110 km), Classic (70 km) and the Breve (45 km). It's not an easy race, and for anyone who's familiar with it, the final climb is legendary. There's also a family race for the little ones. Many riders also stay the night before.
May 6
Cannondale Scrappy Badger Baltimore: Cannondale Ontario Gravel Series #1
The first in a three part race series, the Cannondale Scrappy is a relatively new race, but it's a great start to the riding season. Choose from 40- and 80 km of rolling gravel roads, ATV tracks and general shenanigans on a bike.
May 13
Gaelic for "great journey" this fun ride is a classic combination of live music, riding and beer. The rolling hills and backroads make for some epic gravel riding. The race spans from cruiser 20 km, challenger 40 km to classic 60 km.
May 14
This hybrid ride mixes it up with 12 km of mud followed by technical singletrack, as well as a short paved portion. It's a challenging ride to get you ready for the summer. Riders describe it more like an adventure than a race.
June 10
Cannondale Screaming Squirrel: Cannondale Ontario Gravel Series Race #2
If you liked the Scrappy Badger, come back for more in this installment of the gravel series, hosted in the Mono Hills. You can ride 30- or 70 km in therolling gravel roads north of Orangeville. Expect some river crossings and challenging climbs. The course is not closed to traffic and the gravel terrain and climbing is challenging.
July 9
Expect lots of prizes and swag, music and climbing at this fun event in Warkworth, south of Peterborough. All courses (65-, 130- or 200 km), begin at the historic Warkworth Fairgrounds and amble through the back roads of the Trent Hills. Many riders stay overnight in Peterborough to extend the fun.
August 27
Cannondale Eager Beaver 100: Cannondale Ontario Gravel Series #3
Test your endurance on this epic 40- or 100-km race on gravel roads in and around the Mansfield ski hill. It's known for its challenging climbs and it's also part of the Eager Beaver Weekend! The 100 km race includes a stout 2,000 m of elevation while the 40 km is 700 m. The ski club has a great family atmosphere.
September 9
Choose from 20-, 37-, 70- or 108 km of gravel riding through the rolling country roads of West Carleton. Located on the west end of Ottawa, you'll ride along scenic trails including the famous K&P Rail Trail. Pass alongside farms and ride the old logging roads of the rural and bucolic area.
September 9
Choose from 85- or 140 km on a beautiful ride that traverses the quiet grasslands and meadows of the Carden Alvar Provincial Park, near Orillia. Starting and finishing at the Couchiching Beach Park in Orillia, the post ride atmosphere is fun in the sand!
September 9
Sea Otter Scarecrow Gravel Grind
Winding down the hot summer nights, this race is a wonderful and challenging ride through the backcountry roads, and some pavement, of the Oro-Medonte and Springwater Townships. This means climbing and mixed terrain. The race has two options: 42- and 93 km. The race features swag and local food and is based out of Horseshoe Resort.
September 15–16
Hurtin' in Haliburton Gravel Relay Race
Come for the day, or make a weekend trip for this 5th annual event in central Ontario. Arrive Friday to pre ride, Saturday race, and finish with a barbeque and live music. Solo fat bikes (tires 3.8 inches or wider) can enter, too. The race follows a 27-km backcountry gravel loop. Ride solo or in teams. Aid stations are throughout the course.
October TBA
Hastings Highlands Hilly Hundred
Don't let the wide gravel roads fool you—this is a hilly endurance ride not for the faint of heart. The courses range from the hilly Canadian Century ride at 108 km, with 1.3 km of climbing. Next up: 126 km with 2 km of climbing in the Hilly Gravel (recommended tire size is 36 mm or bigger). Finally, the Big Cliver Full Century is 175 km with an epic 2.5 km of climbing.
October TBD
Bruce Peninsula Gravel Gran Fondo
Ride through some of the most picturesque regions of Ontario. Starting at the Lions Head lighthouse, this course takes you along the Georgian Bay, Niagara Escarpment and quiet country backroads. Choose from 30-, 56-, 80- or the big 115 km race.