Quick Tips for Spring Perch
Perch Fishing is Pure Enjoyment for Anglers Young and Old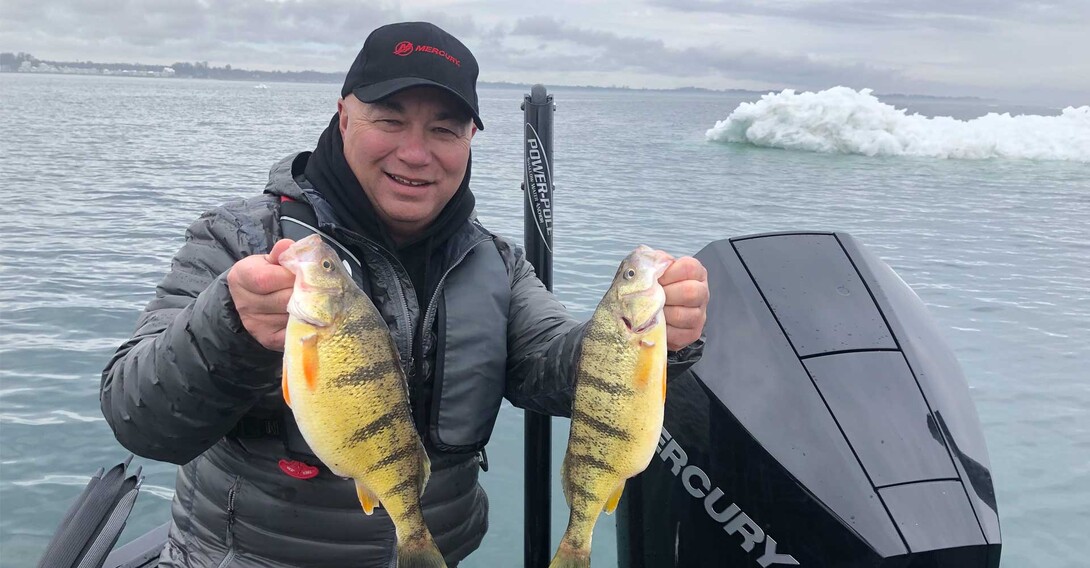 It could be said that the yellow perch is the ideal fish. They're easy to locate, they're plentiful, they will bite a wide range of live and artificial baits, they're fun to catch, and they taste delicious. When it comes to a species that's tailor-made to provide pure enjoyment for anglers young and old, what more could anyone ask for?
Here are a few tips for catching this species.
Time of Year
1. Spring is the ideal time of year to get out and enjoy perch fishing because that's when they invade the shallows to spawn. When the water temperatures move into the high 40ºF range, even if there's still some ice on the lakes, perch make a move from their deeper wintering grounds into shallow areas of lakes and the lower stretches of some tributary rivers.
Perch prefer to spawn around weeds or brush piles, but will also use gravel or sand if the preferred type of cover isn't available. Catching perch in the spring is relatively simple, as long as the water temperature is right and the local weather conditions remain stable. Spring storms or cold fronts can put the fish off for a day or two, but as soon as things return to normal, the fish will start cooperating again.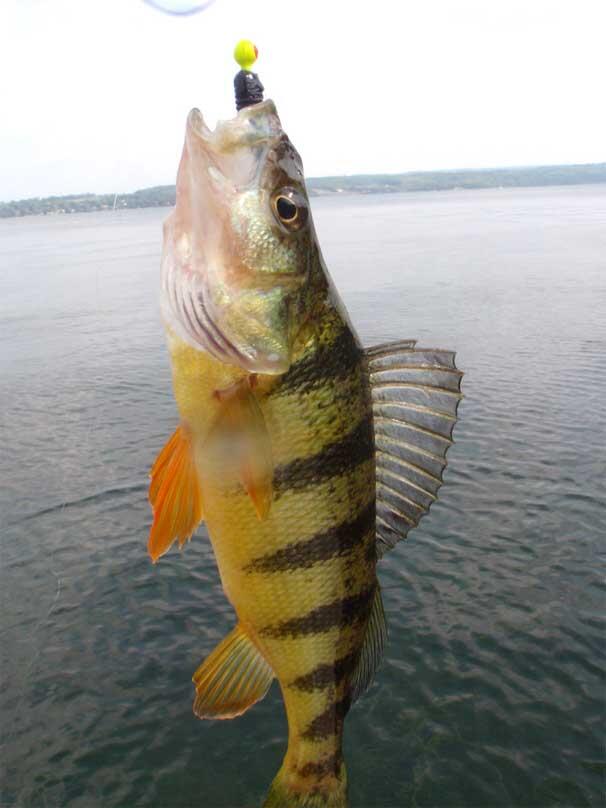 When to Fish
2. The best fishing is during the daylight hours, and you don't need to be on the water at the crack of dawn to get into some fast action. Perch don't feed at all at night and rarely during the first and last light periods. They will bite readily after the sun is up though and it's not unusual to see flurries of activity occur throughout the day. If the action slows, it could be that the school has moved on, or perhaps they've just quit biting for a while. If you're in a good area, chances are good that the fish will turn on a little later or that another bunch of fish will move into the area.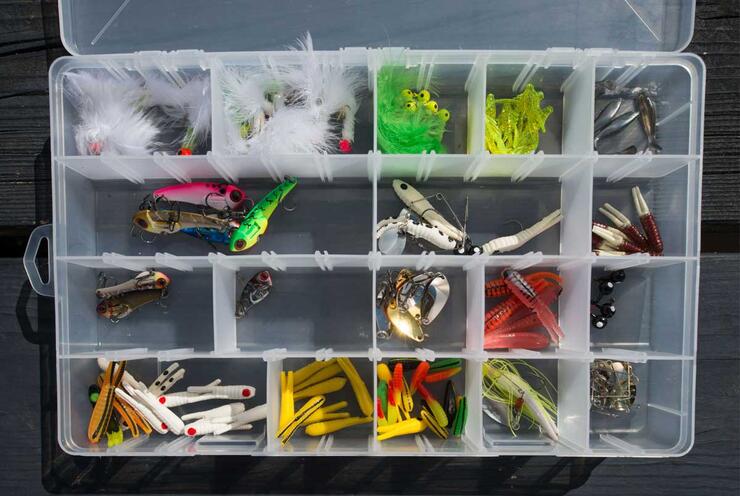 About Bait
3. You can catch perch on just about any bait, live or artificial, as long as the size is geared to the size of the fish. The most common and probably most effective bait for early-season perch is a small minnow fished on a plain hook or a light jig head, with or without a float. Cast the rig out to the edge of a weed bed, around wooden pilings, bridge abutments, docks, emerging weeds, or anywhere else there's some warm water and cover, and let it sit for a few seconds before slowly retrieving it a few feet. Let it sit again and then move it again. If there are fish in the area, you'll know it almost immediately.  Perch are very competitive and they'll race each other to your bait, so you don't have to worry about fancy presentations or finesse techniques.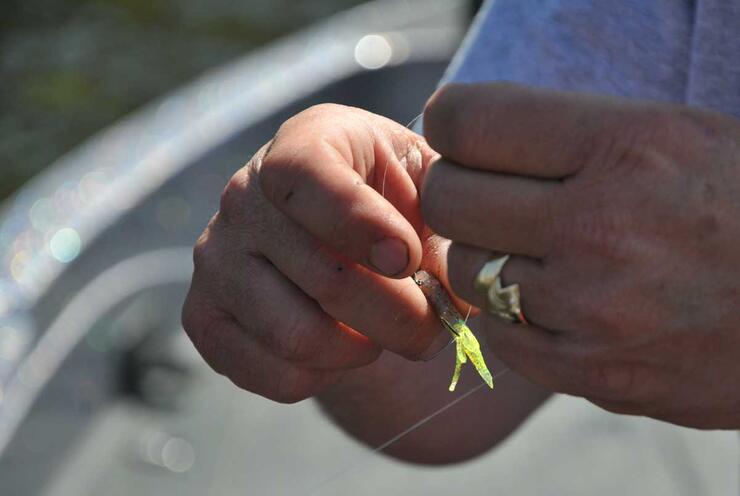 Try Lures
4. If live bait isn't your thing, substitute 1" or 2" soft plastic tubes, grubs, or twister tails for the minnow. These baits are generally best when they're fished by slowly swimming them under a float, but occasionally a plain jig head will work better. Experiment with colors to see which the fish prefer. It's not unusual for the "hot" color to change during the day, so keep an assortment on hand.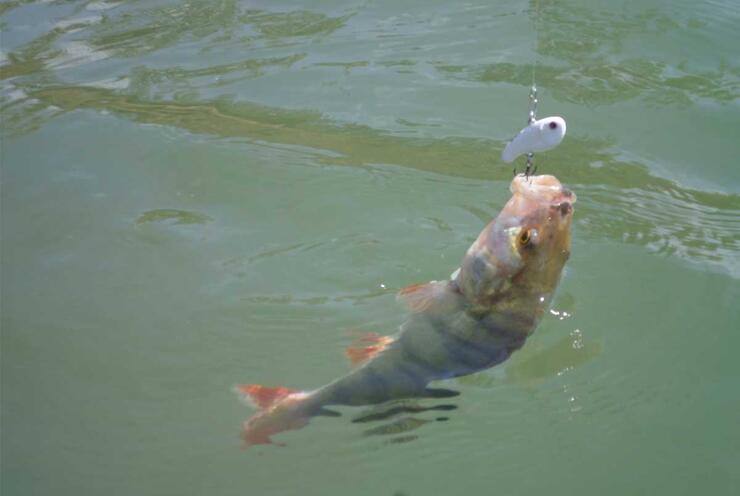 Fishing for Bigger Fish
5. On some days, the smaller males will be so aggressive that you won't be able to get your bait down to the bigger fish before it's snapped up by a little buck. When the fish are this active, try switching from a minnow to a tiny #0 to a #1 size spinner. If the little guys are still beating the bigger fish to the punch, step up to a size #2 spinner and you should start catching bigger fish. Another option is to use a small 2" or 3" minnow imitating crankbait.
Because perch are so easy to catch early in the year, and they're so darn tasty, it's easy to get carried away and keep more than you really need. There's nothing wrong with keeping a few for the table, but try to release some of the bigger females and limit your take of smaller fish to what you reasonably expect to use. By doing that, you'll be helping to ensure a healthy population for the future.