Top Drive-to Lakes in Northern Ontario
Walleye fishing in Ontario doesn't always have to be fly-ins or long hikes to remote lakes.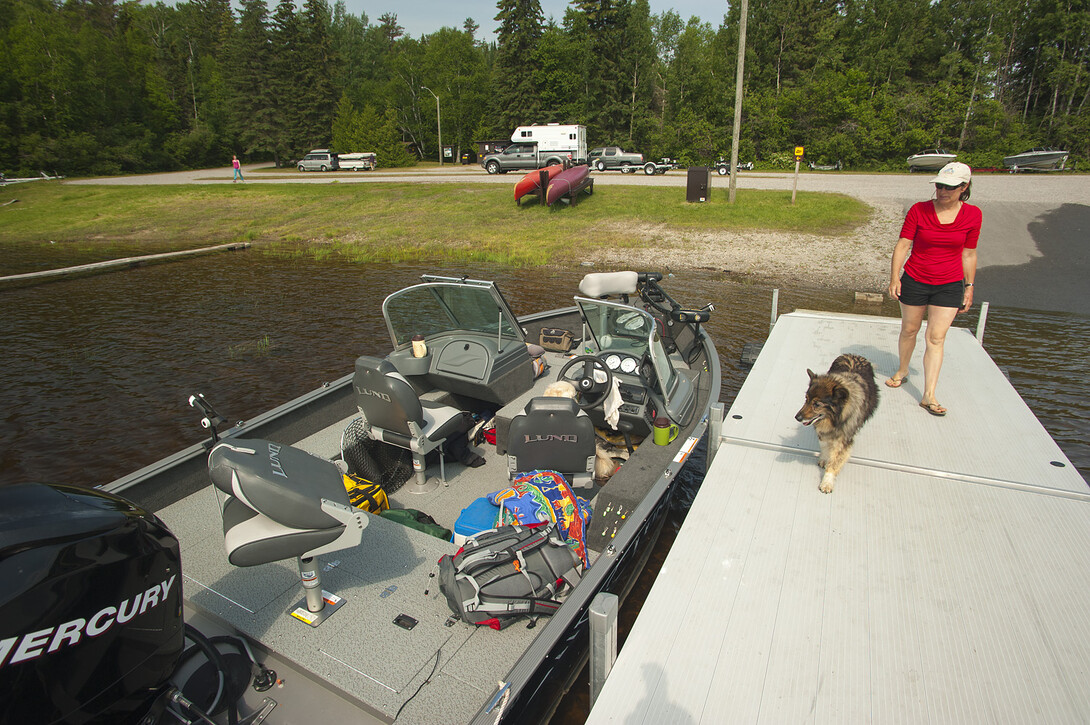 Northern Ontario certainly has its share of remote lakes brimming with walleye. The long drive down a gravel road, the fly-in trip, hike, or paddle necessary to reach these waters -- all part of the adventure. However, sometimes we want to back the big boat down a good launch ramp into waters that keep walleye anglers well entertained. Here are just a few Northern Ontario drive-to walleye waters that aren't far off the beaten path.
Lake of the Woods at Kenora
Home of the Kenora Bass International, it's no surprise that the rocky structure of the numerous islands and shoals are loaded with smallmouth, but anglers targeting walleye don't need to travel far from the boat launch in downtown Kenora. Windblown points and wave-washed saddles in the Coney and Treaty island areas promise action close to town. Venture farther south, and Lake of the Woods opens up to offer dizzying walleye options in every direction.
St. Marys River
Accessed from St. Joseph Island east of Sault Ste. Marie, the St. Joseph Channel is the final stretch of the St. Marys River. This is where waters originating from Lake Superior flush through a maze of islands, channels, narrows, and bays before joining the North Channel of Lake Huron.
Through summer, walleye settle in amidst the rocky structure from the St Joseph Island bridge east to Dawson and Portlock Islands, where current works with erratic structure to create sweet spots. This is big fish water, where corpulent 18- to 26-inch walleye are common and much bigger 'eyes are regularly pulled from the chalky green water.
White Lake
The TransCanada Highway crosses the narrows of White Lake just west of the town of White River. The 27-km-long lake is the widest at the north end where three huge bays adjoin at the 9-km-wide main basin. Walleye flood into northernmost Shabotik Bay to spawn in spring before lurking along the hard-breaking edges of Shabotik, Clay, and North Bays.
A respite from high winds and waves is found in popping jigs off the points and narrows at the south end of the lake where the structure, islands, and slow current keep walleye in waters that taper into the outlet of the White River.
Kenogamisis Lake
This 40-plus-km-long widening of the Mattagami River is southwest of Timmins and accessed via the Cache Campground just off Highway 144. Walleye tend to hold deep through summer -- in the 30-foot range -- over rock piles or along hard edges. Steep rocky shorelines dominate here, and there is no shortage of eating-sized walleye. Keep an eye on your fish finder for offshore humps that can be the key to the occasional monster.
Ivanhoe Lake
Sand and weed dominate this productive walleye lake south of Foleyet along Highway 101. Finding rock structure can be key to locating walleye but weed lines and sand edges also hold fish. In addition to the 5-km-wide main basin, the picturesque Ivanhoe River is navigable for many kilometres of angling.