Northwestern Ontario's Deer Mecca
Northwestern Ontario has everything a hunter could dream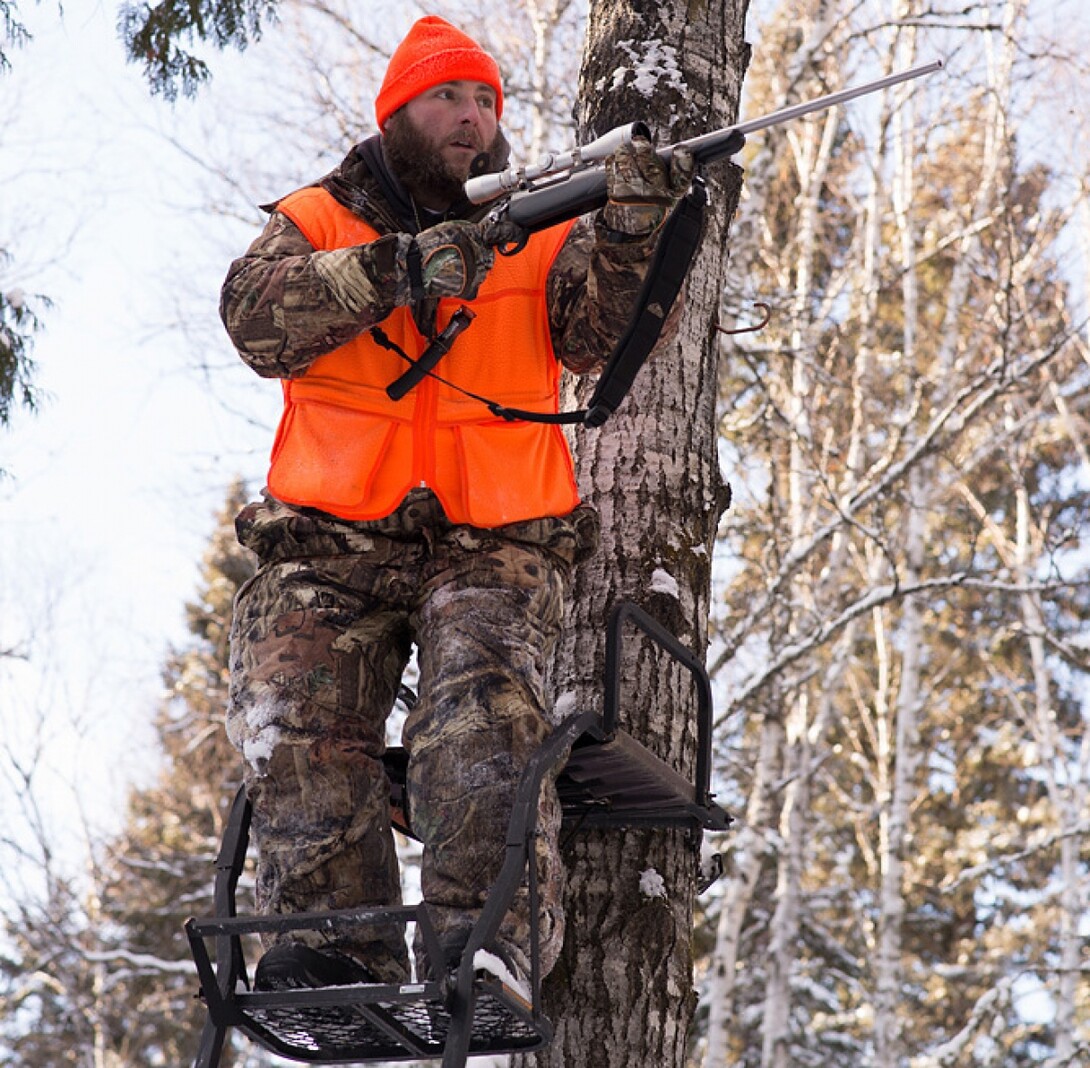 It's 4:30 on a crisp mid-November morning and my truck is pointed west toward Dryden. I've got one thing on my mind -- whitetail deer. With hundreds of images of bucks and does retrieved from my trail camera fresh in my head, I can't wait to climb into my stand. With the rut heating up I'm planning on an all-day sit.
The city of Dryden (pop. 7,500) is located on Trans-Canada Highway 17 approximately 350 kilometres northwest of Thunder Bay. Everything visiting hunters need is here, including outfitters, lodges, guides, hotels, restaurants, and hunting supplies.
An All-Day Sit
The headlights on my truck light up an old barn as I pull into the driveway of a 160-acre property I have permission to hunt on. Although I live only 100 kilometres northeast of Dryden, every fall I travel here to hunt deer. With big bucks and high deer numbers, it's an easy decision to make.
I quietly make my way through the darkness of the forest, following a flagging tape trail to my tree stand. I'm settled just in time to see the sunrise and the woods come to life. At legal shooting time, I load my rifle and scan for movement. The Northwestern Ontario woods are thick, and my longest line of sight is only about 80 yards. In a short time, a doe and fawn make their way down the trail towards me. They pass directly under my stand, unaware of my presence. Twenty minutes later a spike buck follows the same trail as the doe and fawn.
Patience Pays
With the rut underway, I try a series of doe bleats to attract cruising bucks, but as the noon hour closes in and no action since the spike buck, I tip the doe call again. Immediately there's a crashing through the woods to my left. I stash the call in my pocket and shoulder my rifle. A big-bodied deer comes running in and stops 50 yards from my stand. I count the points on his rack, four on each side, then settle the crosshairs behind his shoulder, ease off the safety and squeeze the trigger. Another buck tag filled in Dryden.
It's no secret that Dryden is a hotbed for deer hunting in Northwestern Ontario. With an ideal mix of farmland and dense bush, the area provides prime whitetail deer habitat. In fact, the Ontario record buck was harvested here in 2003 and impressive deer continue to be taken.