Ontario's Big Black Bears
The Beasley Brothers head to Algoma Country for a Bear Hunt to Remember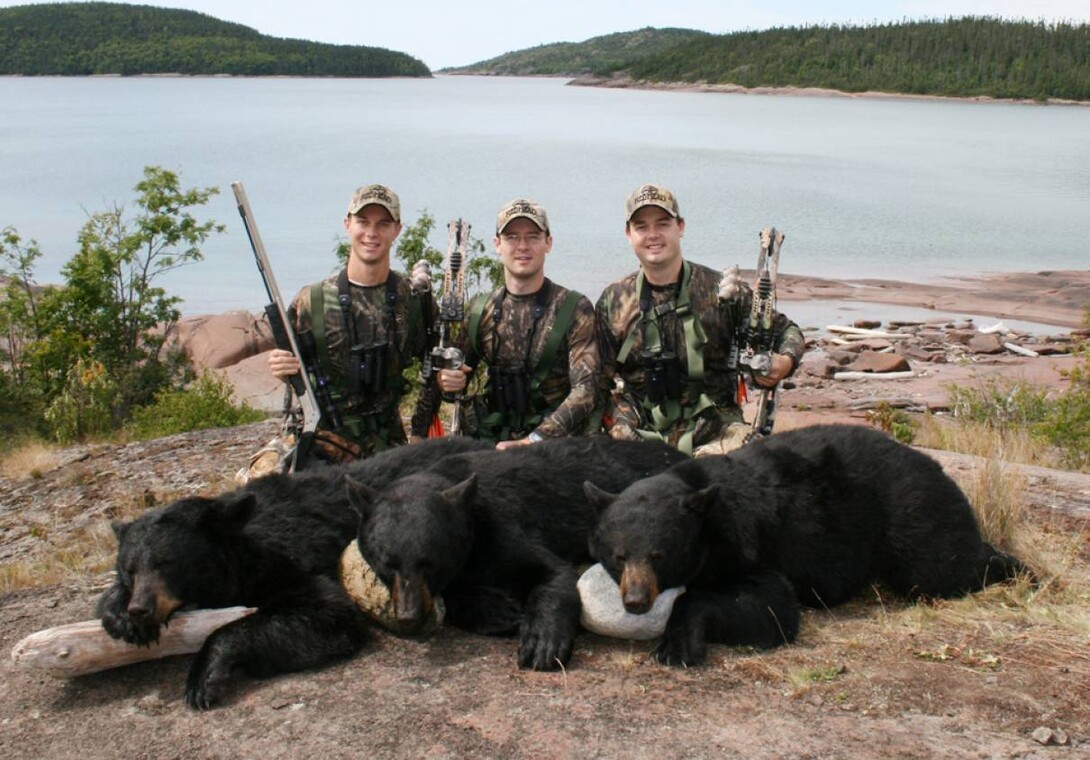 Ontario just might be the world's best-kept secret when it comes to black bear hunting, but living and hunting in this area means that we know the truth. With hundreds of thousands of acres of thick boreal forest for the bears to find cover in, Ontario has one of the best bear populations in the world and also boasts some of the largest weights and skull sizes. Ontario bear hunters take home many Boone & Crockett bears each year.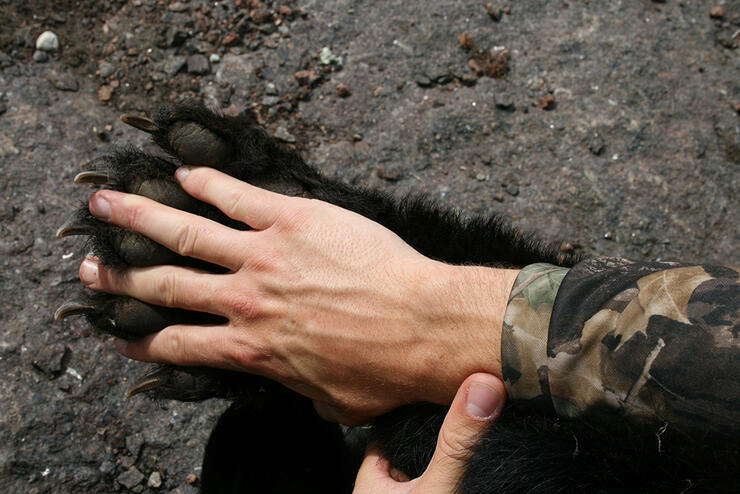 Whether we've got a bow or a gun in our hands, we love fall bear hunting. A bear is at its peak body weight during the fall and having a bear as big as a Volkswagen Beetle come up close and personal can rattle the nerves of even the most seasoned hunter. Bears are big animals with keen senses and a knack for being cagey which makes them fun to hunt; not to mention a great table fare.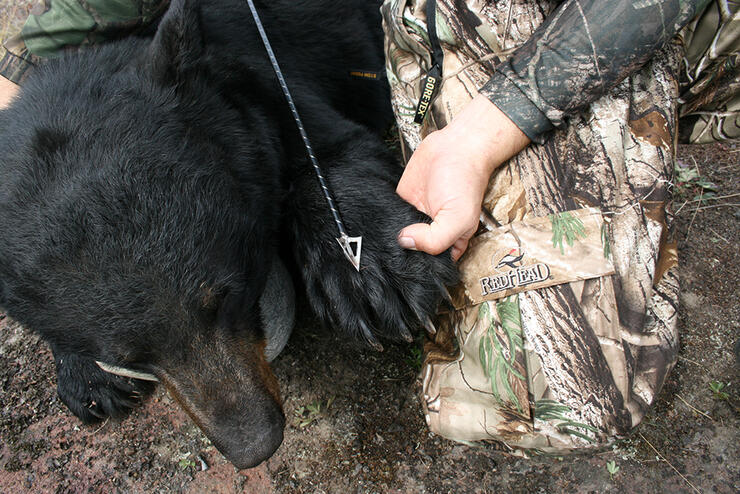 This fall we headed to Algoma Country to chase the big black ghosts. When we arrived the weather was warm, but cool in the evenings. We each parted ways and went to our own stands, unaware that all three of us were about to experience the bear hunt of a lifetime.
Kevin's Hunt
Kevin was not long in his spot in a ground blind when the long grass and bushes started to part just over 40 yards to his left. With great anticipation, he raised his muzzleloader as the bear was beginning to appear. The bear was at 16 yards before Kevin could determine his size and gender and upon realizing it was a huge boar he wasted no time in pulling the trigger. At the shot, the bear turned and ran straight towards him, expiring just a few feet from Kevin's position. It took him several minutes to catch his breath and calm down enough to walk up to his trophy.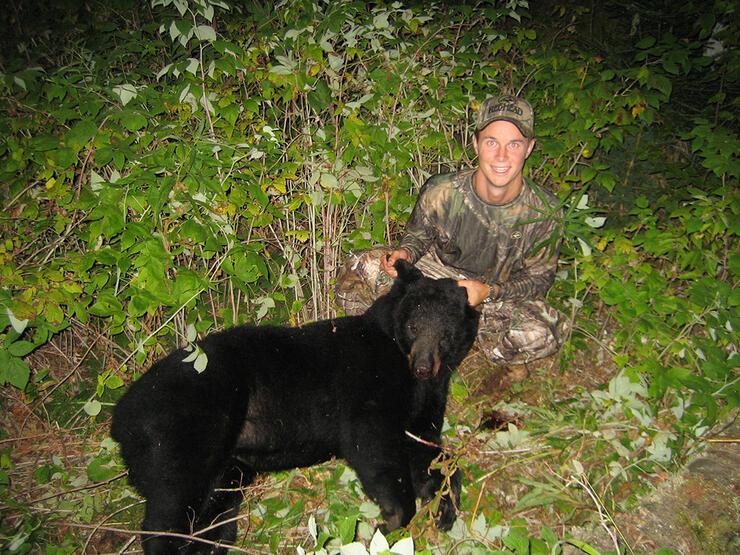 Paul's Hunt
Paul was perched just 12 feet up a tree with the sun still high above the horizon when his big boar circled in downwind. The bear threw his nose up in the air several times in an effort to determine if the bait site was safe. He finally decided that there was nothing to fear and walked right in for a broadside shot at 21 yards. He turned and only made it 9 steps before tipping over for good.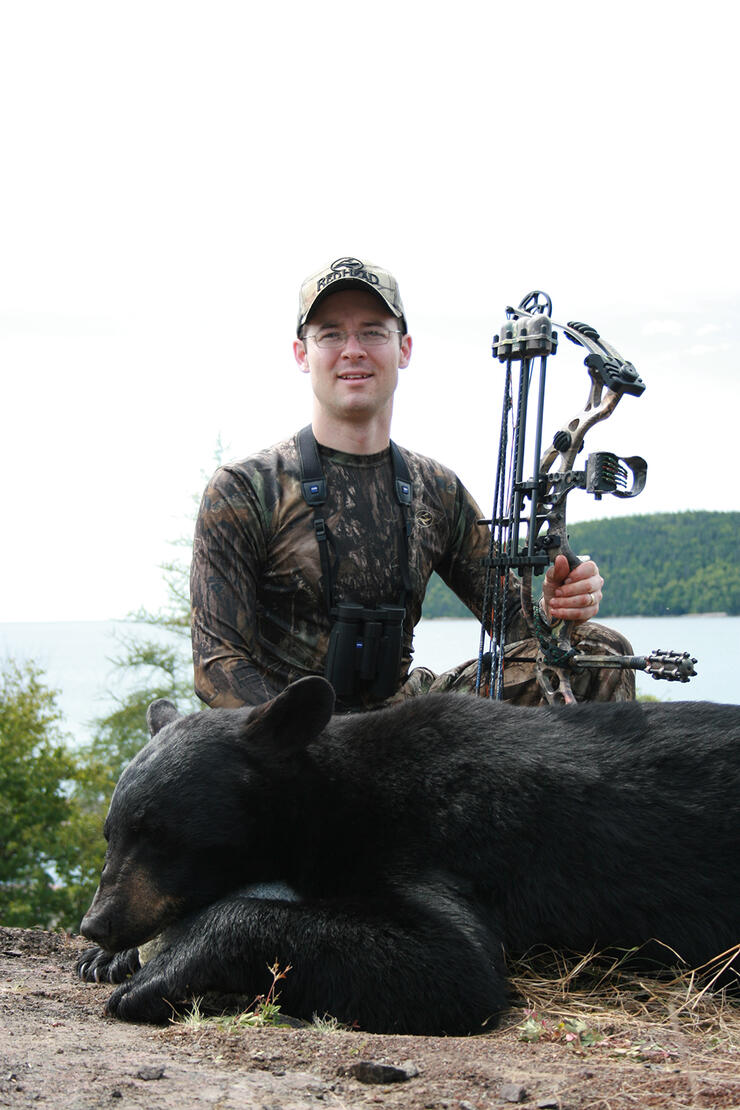 Keith's Hunt
Keith was 15 feet up a big pine tree when his big boar walked straight to the base of his tree with his nose to the ground like a hound dog on a deer trail. When the bear got to the base of the tree and smelled the climbing peg, Keith knew that the bear wouldn't stick around for long. Already at full draw, the bear turned to leave and Keith made a perfect broadside shot with his bow.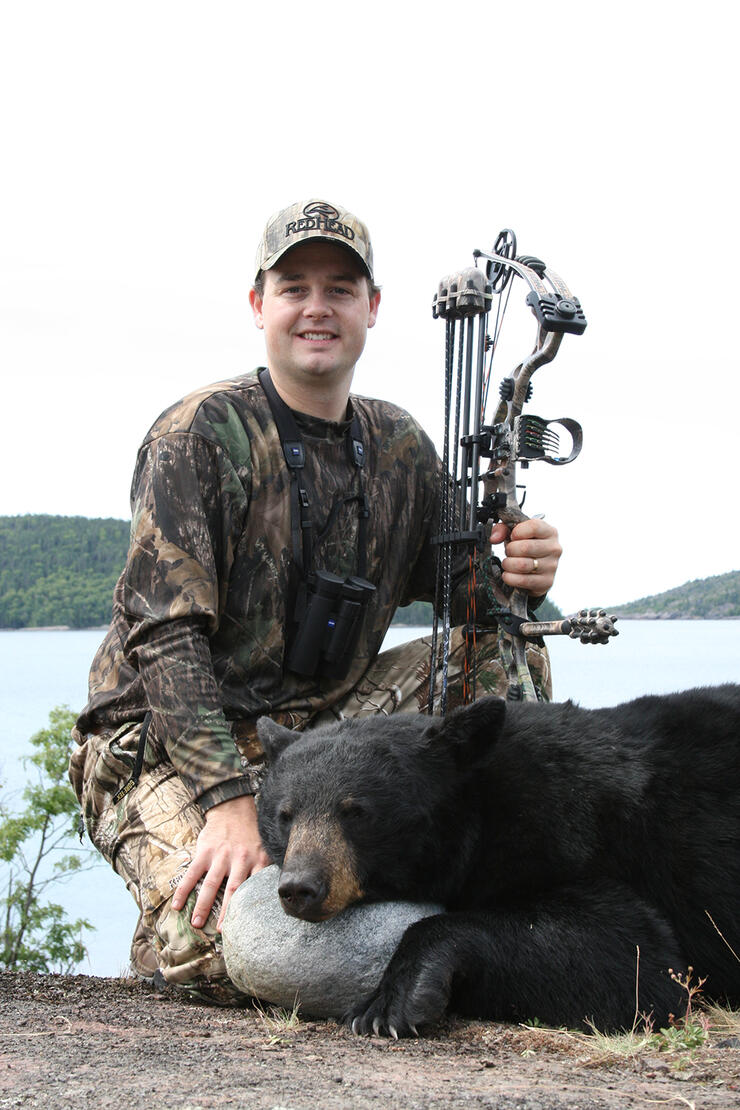 Unknown to each other, in the same two hours, all three of us experienced a bear hunt to remember all right here in beautiful Ontario!