A Bear Hunt That Keeps You Coming Back
Returning to the place that landed us two giant bruins, 5 years later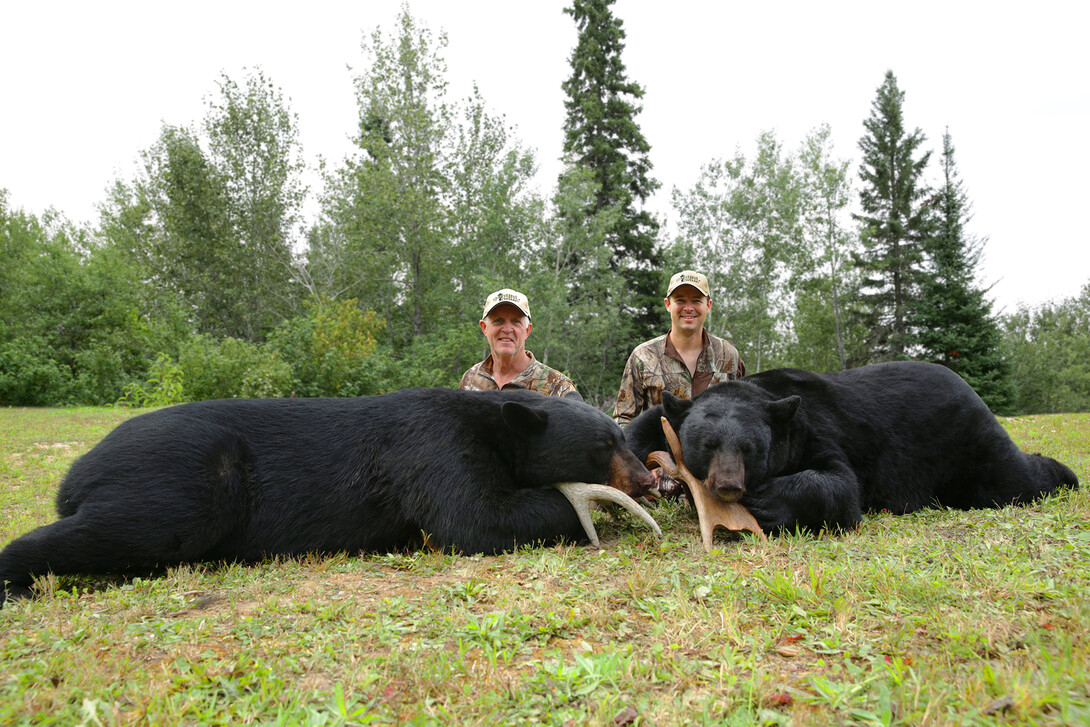 I'm always amazed at how certain sights, or certain smells, or certain sounds can bring to mind strong emotions or vivid memories. Each of us has those triggers and one of them for me is rolling north on Highway 11. On this particular occasion, it was early June and I was headed north on Highway 11 with great memories of a bear hunt that I shared with my father five years prior. The two of us spent a fantastic week together and shot the two biggest bears that either of us had ever taken, and we did it on the first night of the hunt just a few miles apart, and now, I was on my way back to the same great camp.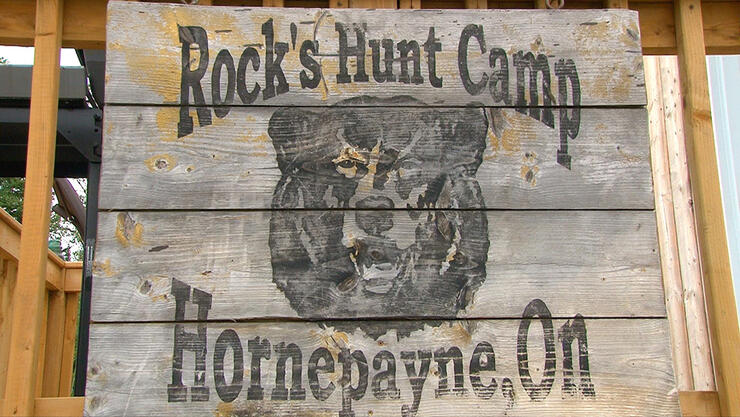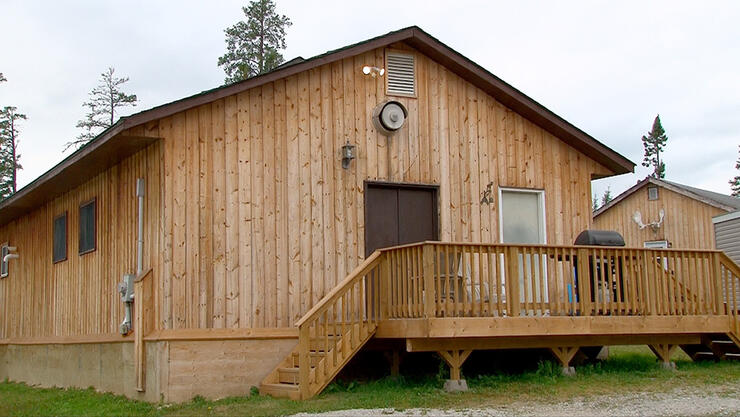 Rock's Hunt Camp, is owned and operated by Nick Doyle and caters to the hard-core bear, moose, or wolf hunter. In this particular instance, we had been under Covid-19 lockdown for a few months and the restrictions had just been lifted to allow lodges to re-open. Nick had been keeping a few baits going just in case the restrictions lifted in time so, with one week left in the spring season, I couldn't wait to get up there.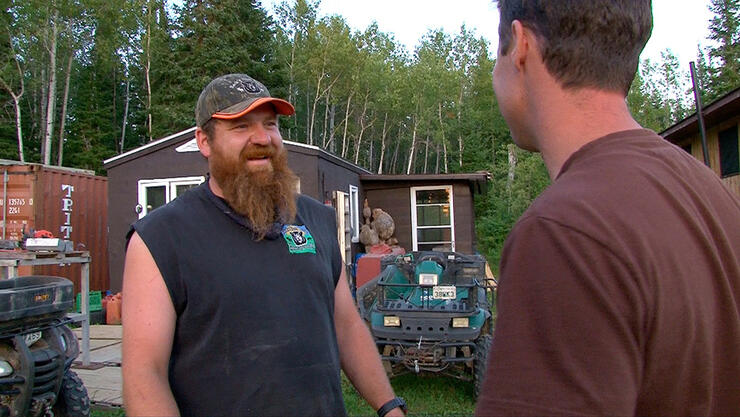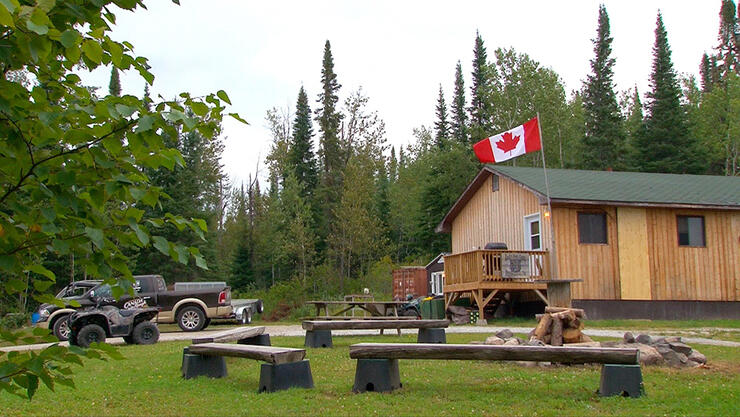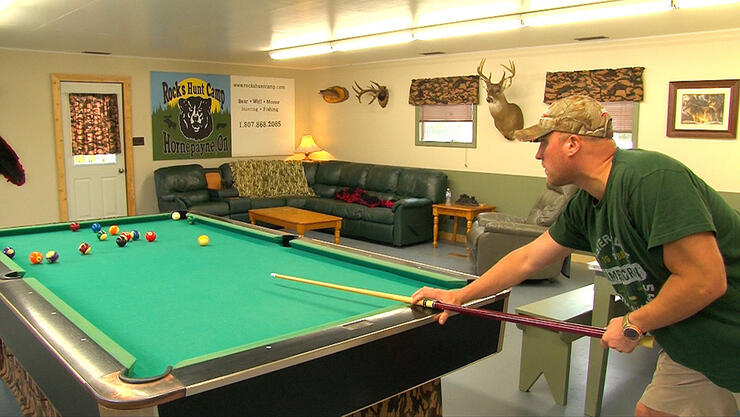 Even though Nick has a nice lodge and bunkies, we decided to play it safe by pitching a tent out in the bush country. With our big outfitter tent from Cabela's, a Yamaha inverter for power, Camp Chef cookstoves and grills, and all kinds of other great camping equipment, we were very comfortable and thoroughly enjoyed sitting around the fire with only the sounds of spring peepers and the occasional whip-poor-will.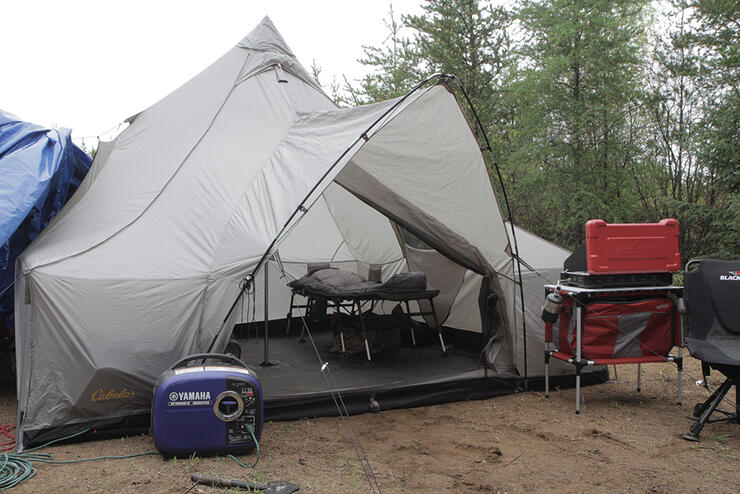 Spring was really late this year and the temperatures were still really cold and wet. The weather forecast looked really rough for the week ahead but the heavy rainfall stopped in the morning and gave us the perfect break that we needed to shoot the Excalibur crossbows and get out for an afternoon sit.
We arrived at our spot to find two barrels full of food. Nick spares no expense on his bait and I believe that this is one of the reasons why his clients kill such big bears. Nick puts out so much food that his bait sites become a full-time food source so he has bears coming in all hours of the day.
The time on the stand was very enjoyable as we watched bears come and go for most of the time. But after a few days, we had still not seen any of the big ones that he had on trail cam before we arrived. Thinking that the big ones might be onto us, we decided to switch locations and try fresh bait.
We had been in the stand less than ten minutes when the first bear strolled in. It was a young sow that came and went several times over the next couple of hours. The winds were swirling really bad and the low-pressure system moved in and dropped wet snow on us for several hours…very unusual weather for this time of June. Despite, the cold and swirling winds, I think we saw 6 or 7 bears that night but still no sign of the big one.
We woke up the next morning to much warmer temperatures and sunshine! We hadn't seen the sun all week so this was a welcome sight that I knew the bears would appreciate as well. With the change in weather, I couldn't wait to get into the stand and it didn't take long to prove my hunch correct. Many different bears came and went over the course of several hours leading up to prime time. As the sun was beginning to set, a beautiful, long, and lean boar approached from my left side. He was a beautiful animal but as he got closer I could tell that he was just not quite mature enough. Even though he had a really large frame, he still had that lanky look to him, similar to a teenage boy that hasn't yet grown into his hands and feet.
As we sat and enjoyed the show, time was ticking away on both our day and our hunt. I had one day left before I had to head home so my prayers for a shooter to appear began getting more and more earnest.
As the shadows inside the woods started getting darker, I looked at my phone and saw that I had 30 minutes left in legal light. Almost as if on cue, I looked up to see a big boar, sauntering down the trail headed for the bait. As soon as the nice boar, whom we'd been watching for the last half hour, looked up from his meal, he bolted. The big boar walked right in and stood, with his two front paws up on the barrel, assessing the area around him.
For over ten minutes, we remained motionless, waiting for this big bear to relax and begin feeding. My backside was beginning to go numb when this bear finally stepped down off the barrel and in a very quick moment, he turned broadside and I unleashed a G5 Deadmeat broadhead into his vitals.
As he tore off, the adrenaline dumped into my body caused me to begin shaking and I felt a wave of gratitude wash over me. I'm grateful for the many great outfitters that work so hard to provide great adventures for those who are willing to get out and enjoy them. I'm grateful for such incredible bear populations in Ontario that make the bear hunt so much fun. I'm grateful to be a hunter and to be able to bring such fine meat home for my family to enjoy.
As the summer wore on, and Covid-19 kept many from travelling, Nick Doyle kept sending us pictures of a couple of giant bears that he had coming to one of his bait sights. Keith was the only one that still had an Ontario bear tag so when the fall season opened, it didn't take much convincing to get him into one of Nick's stands. After a couple of sits, Keith shot an incredible bruin.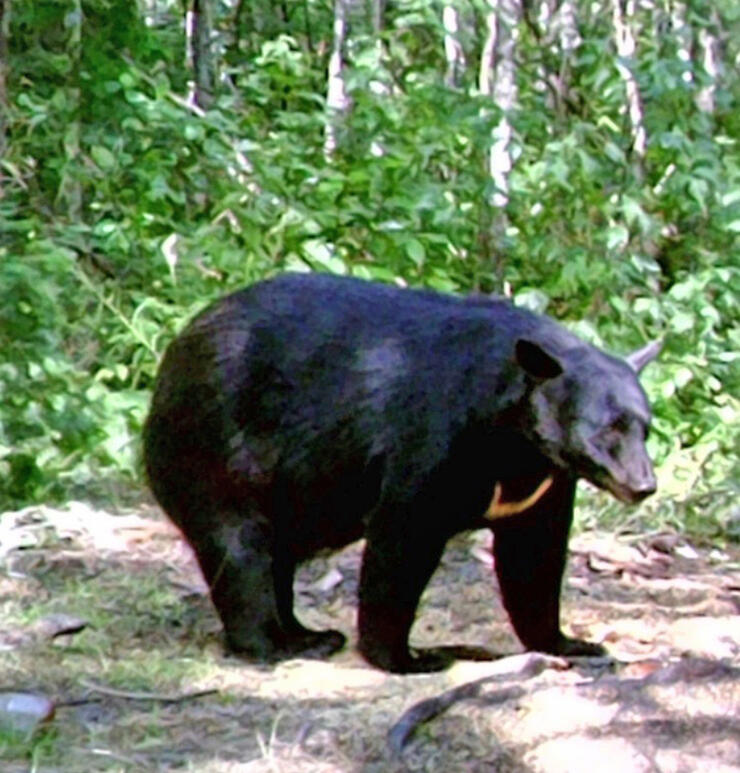 A true giant in anyone's books and the only way you could wipe the smile off his face, was when Nick would show him the pictures of the even bigger bear that was hitting the same bait but never showed while Keith was in the stand. But guess what, that bear is still out there for some other lucky hunter this year!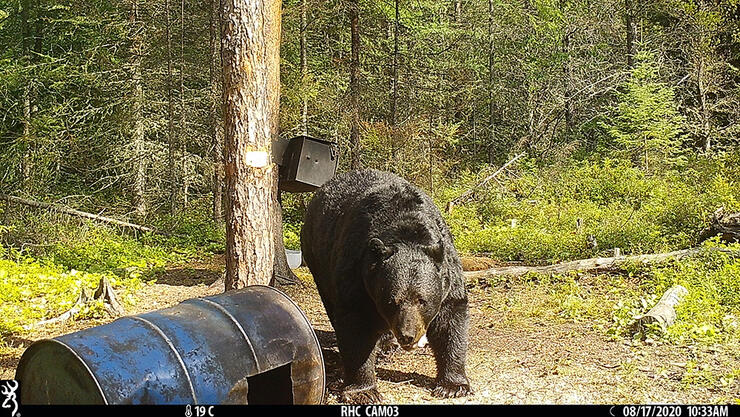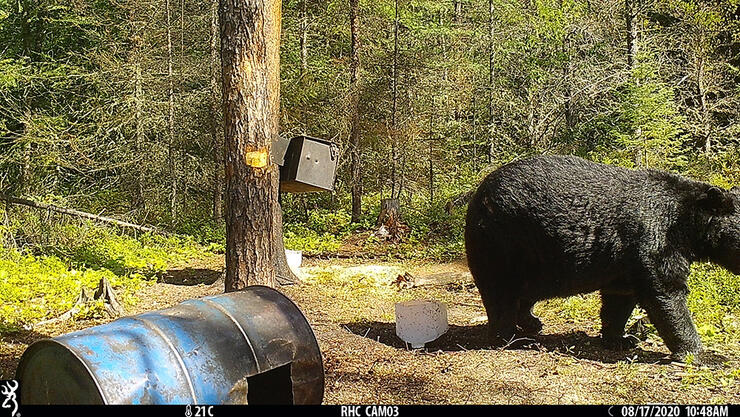 If you ever have the chance to enjoy a bear hunt in Northern Ontario, you've got to do it. Remember to enjoy the greatness of Canada, and be proud of your hunting heritage.
Where to Hunt in Northern Ontario