The Complete List of Official Klim Gear Dealers in Ontario
The best gear makes for the best ride—here's where to get it.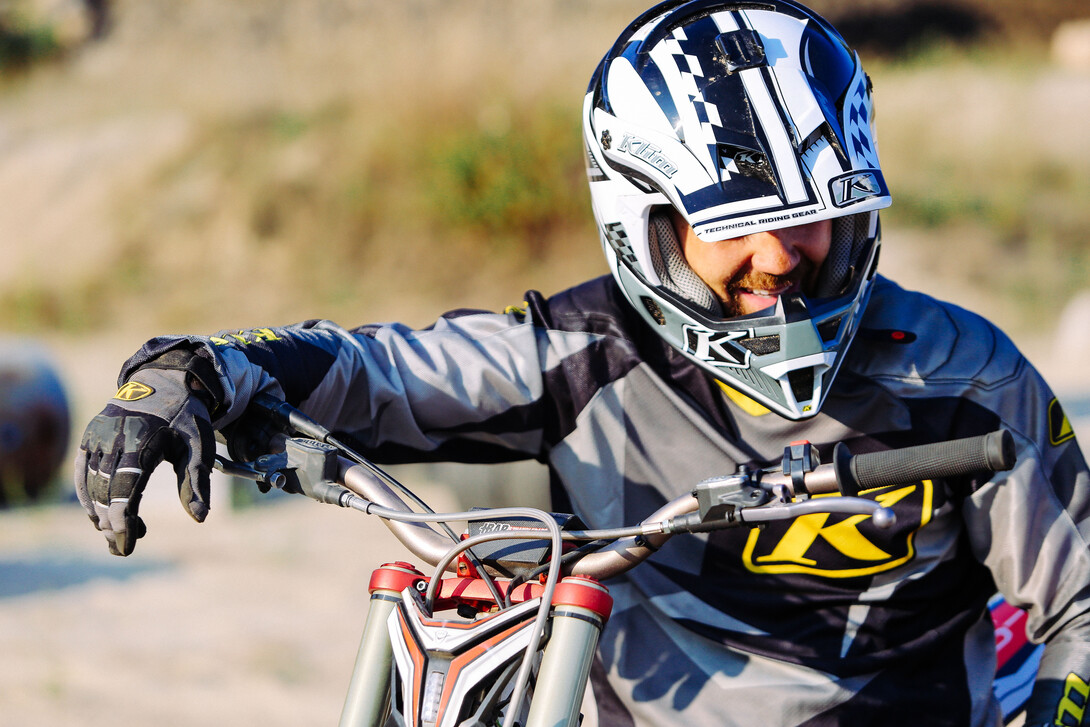 Like any true adventurer, Klim defines itself by knowing no limits. We love them because we know they've got our best ride in mind, meaning they're committed to gear that rides through the elements: breathable, durable, waterproof. 
Klim isn't only a manufacturer, there's a whole research, customer input, and design end of their process. And because they've got these forces behind them—people working to develop better and better gear, and customers telling them what they need, what works and what could be improved on—they're in a league of their own when it comes to riding gear.
As the motorsports apparel brand most trusted by Ontario motorcycle and snowmobile riders alike—and the many of us who ride both—Klim has high expectations to meet, and no trouble meeting those. The folks behind Klim are out to prove that riding in advanced technical gear makes for a better ride, and we're inclined to agree. That's why we've compiled the most thorough list available of Klim retailers in Ontario. This way, wherever you're riding, you're covered—in the best gear out there. 
Northeastern Ontario
North Bay Cycle, 2665 Trout Lake Rd., North Bay, ON
Pap's Power Shop, 135 3rd Ave, Cochrane, ON
Mid City Motorsports, 400 Falconbridge Rd., Sudbury, ON
Gaston's Sports & Marine, 252 Government Rd., Kapuskasing, ON
Northern Freedom, 20 Archer Dr., Kirkland Lake, ON
Giesler Marine, 299 Elm St., Powassan, ON
Hamilton, Halton and Brant 
Peak Powersports, 1174 South Service Rd. West, Oakville, ON
Haliburton Highlands to the Ottawa Valley 
Haliburton RPM, 5122 County Rd. 21, Haliburton, ON
Wayne's World Polaris, 29513 Highway 28, RR #3, Bancroft, ON
Greater Toronto Area
Riders Choice, 2276 Dixie Rd, Mississauga, ON
Snow City Cycle Marine, 1255 Kennedy Rd., Toronto, ON
Southwest Ontario 
Lang's Off-Road, 2823 Catherine St., Dorchester, ON
Stoney Point Hardware (SPH) Motorsports, 7180 Tecumseh Rd., Pointe aux Roches, ON
Inglis Cycle Centre, 466 McCormick Blvd., London, ON
Precision Powersports, 1762, London Line, Sarnia, ON
South Eastern Ontario 
2 Wheel Performance Plus, 4510 Ferguson Dr., Brockville, ON
Deerhaven Farm & Garden, 896 Bell Blvd. West, Belleville, ON
Huron, Perth, Waterloo and Wellington 
Royal Distributing, 925 Woodlawn Rd. West, Guelph, ON
Two Wheel Motorsport, 5624 Highway 6 North, Guelph, ON
Brian's Service Centre, 94 London Rd., Hensall, ON
Twisted Throttle Canada, 1166 Queen St., New Dundee, ON
Northwest Ontario
WSL Sport and Leisure, 832 Lakeview Dr., Kenora, ON
Excalibur Motorcycle Works, 1425 Walsh St. West, Thunder Bay, ON
Kawarthas Northumberland 
HB Cycle & Outdoor Centre, 66 McLarens Creek Rd., Cameron, ON
Ottawa and Countryside 
Ottawa Goodtime Centre, 450 West Hunt Club Rd., Ottawa, ON
Motor Sports World, 43 Roydon Place, Ottawa, ON
Wheelsport, 1390 Youville Dr., Orleans, ON
Sault Ste. Marie – Algoma
Rivercity Motorsports, 1133 Great Northern Rd., Sault Ste. Marie, ON
Jones Power Sports, 320 Highway 17, Wawa, ON
NAPA Power Sports, 15 White Road, Blind River, ON
P&L Sales and Service, 208 Highway 11 East, Hearst, ON
York, Durham and Headwaters
GP Bikes, 1100 Champlain Court, Whitby, ON
DT Powersports & Marine, 8160 Lakeridge Rd., Uxbridge, ON
Spoiled Sports, 1898 Baseline Rd. West, Bowmanville, ON