23 Amazing Photos That Prove PD13 Is Still The Best Motorcycle Event Ever
Here's a reminder of what this event is all about—good times, better friends, and some incredible bikes!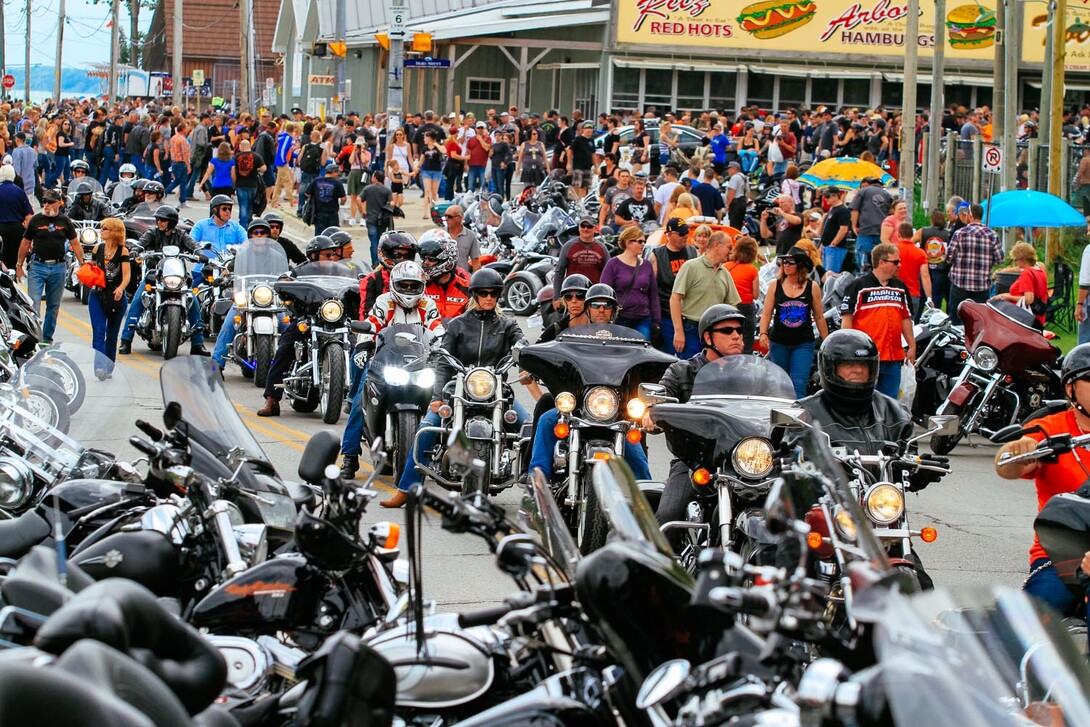 Welcome to Friday the 13th in Port Dover, Ontario, also known as PD13. It's a bucket list trip and once you've experienced it, you gotta go back every year.
Yeah, there are crowds. And yeah it's different than when your grandpa was riding—but that's part of the fun. What's the same is the feeling of excitement you get as you ride into town. Before you see the thousands of bikes, you hear them. You hear the buzz of the crowd and the sound of live music. You smell the fresh air off the lake, the smoke from the BBQ, and let's face it, the exhaust fumes. That's when you know you've arrived.
PD13 is about being part of something bigger than yourself. Making new friends. Connecting with old friends. And enjoying life. That's what makes it a must-do, year after year. 
Here are the photos to prove it. 
1. the sign says it all
2. ride, walk, rock 'n' roll
3. Is this the line for Tim's?
4. ride alone or in a pack 
5. bikes for days
6. Orange crush
7. park 'n' ride
8. open for business 
9. ride every color of the rainbow 
10. interesting characters make the world go round
11. hop on!
12. sun's out buns out
12. find a new perspective
13. orange you glad you came?
14. relax, unwind, rev your engines
15. Friday the 13th cuisine
16. Chrome heaven
17. dining with a view
18. make new friends but keep the old
19. streetscapes
20. welcome to town
21. wild rides
22. shop local
23. main street, port dover, Ontario, Canada, the world
What are you waiting for? Plan your PD13 trip today.