10 of Ontario's Best Kept Snowmobile Secrets
Don't expect to run into anyone you know on these off-the-beaten-path OFSC trails.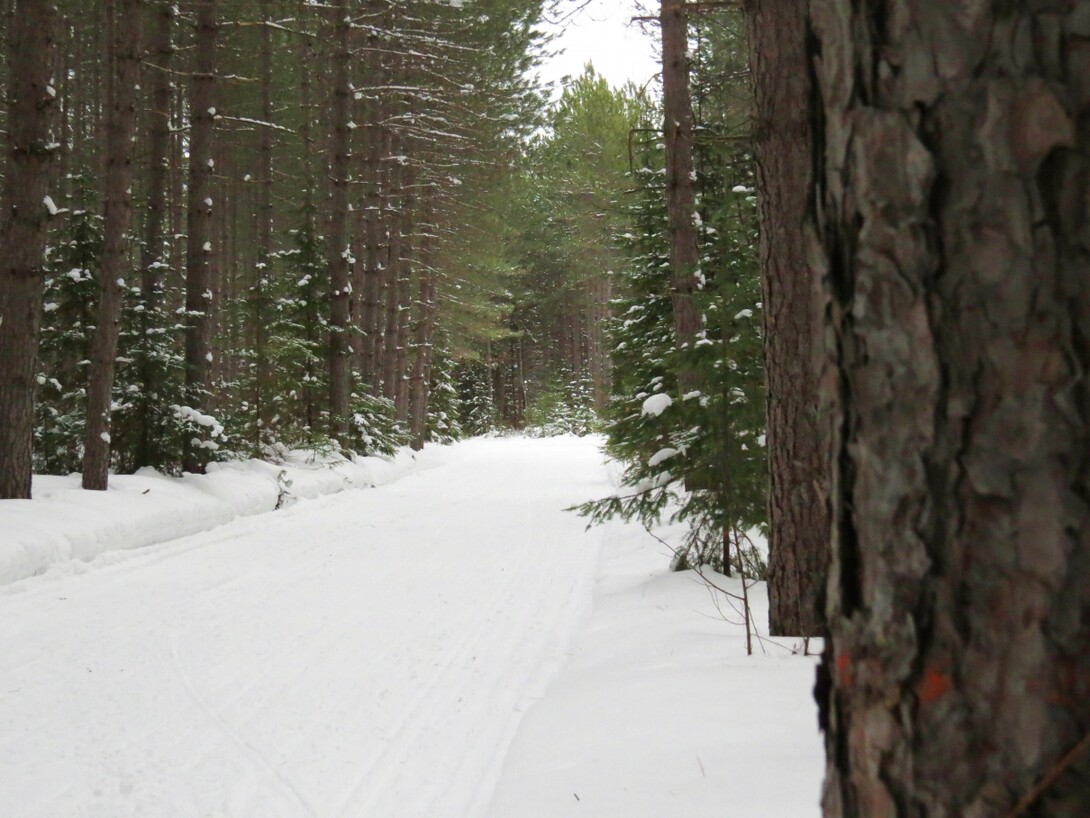 Have you ever got up insanely early the first to make tracks only to find that everyone else has done the same? How about being stuck behind the Sunday slow pokes for 20 miles? Or are you simply tired of riding the same old routes? If you're into exploring what's around the next bend and dig new riding experiences then this list is for you—
Here are the 10 less-traveled OFSC-prescribed snowmobile trails in hopes that you get first tracks this season! 
1. The East Side of the Park
Between Deep River and Mattawa you will find some of the most incredible riding in the province. Added together, the area's club trails form over 180km of less traveled routes. The scenery is spectacular and traffic is often nonexistent. Besides the snowmobile-friendly communities of Chalk River, Deep River, Rolphton, Stonecliffe, Duex Rivieres & Mattawa there isn't much around besides wilderness and great trails. The Ottawa River (& Quebec Zec Domoine) is to your east and Algonquin Park to your west.
Local Snowmobile Clubs: Mattawa & Area SC, Missing Link SC, North Renfrew SC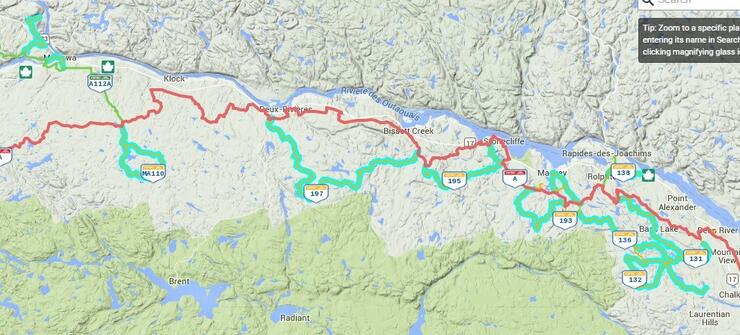 2. L143 Timmins
There's 150km of solitude between Shining Tree and Timmins, Ontario. The L143 has been closed for a few years and has been sorely missed. There is literally nothing but wilderness along this route, some of the most remote snowmobile territory to be found in Ontario. Ride it you will love it!
Local Snowmobile Club: Timmins Snowmobile Club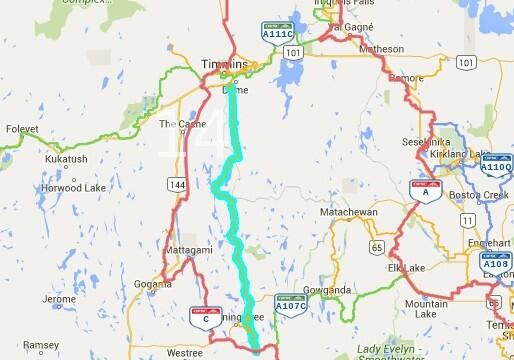 3. Trail 21 Moose Deer Point
Located just east of MacTier and leading to the shores of Georgian Bay is trail 21. The trail is 25km long in total length and ends at King Bay within the snowmobile-friendly community Moose Deer Point First Nation. It's a gem of a trail that winds through rugged Canadian shield and alongside Twelve Mile Bay and the Moon River. The 50km trek out and back makes a perfect morning or afternoon ride.
Local Snowmobile Club: Muskoka Lakes Snow Trails Association

4. Dubreuilville & Wawa
The local trails surrounding the Groomer Guy's hometown are second to none, after all they are maintained by the man himself. If you are heading up to this area it's worth allocating an extra day to take a ride on club trails Dub 1 & 7. The 25km long MagPie Reservoir between Wawa and Dubreuilville forms what's known as "Piston Alley" and it's one of three Top Secret Boondocking locations, it's also OFSC marked as local club trail Dub 5. If you're looking to find an abundance of snow or get in that first or last ride, Dubreuilville needs to be on your list.
Local Snowmobile Club: Club Alouettes Dubreuilville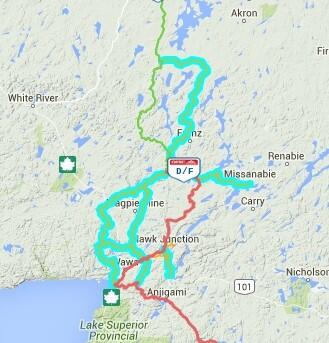 5. Hearst Local
The local trails to the north of Hearst are a special treat. Maintained to a standard like no other with a boreal forest horizon that is seemingly never-ending. Make sure to ride the L163 around Fushimi Lake Provincial Park. There are over 250 km of designated local trails around Hearst, yes 250km.
Local Snowmobile Club: Northern Corridor du Nord Snowmobile Association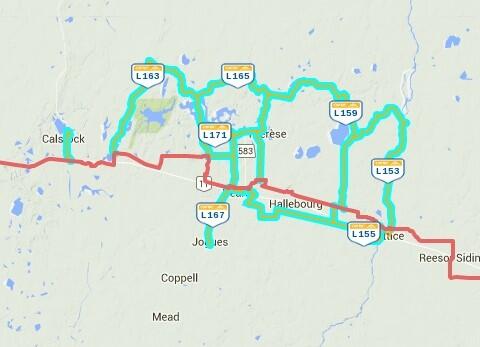 6. 900 Series Old Hastings
The Old Hastings 900 series trails in the Kawartha Lakes region offers some spectacular riding close to both Toronto and Ottawa. The terrain is rugged and the trails wind around lakes and through valleys. There are over 175 km of local riding routes in the 900 series which is more than enough for a great weekend adventure in this area. 
Local Snowmobile Club: Old Hastings Snow Riders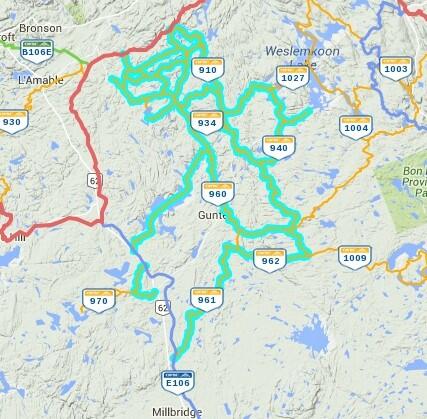 7. Hornepayne
Many years ago the Hornepayne Snow Bears set out to create two incredible local loops the Alaskan Loop and the Chelsea loop, both offering incredible local scenery and epic riding conditions. The Alaskan loop is 75 km long while the Chelsea is closer to 40 km. Combine them both and spend a day in Hornepayne this winter.
Local Snowmobile Club: Hornepayne Snow Bears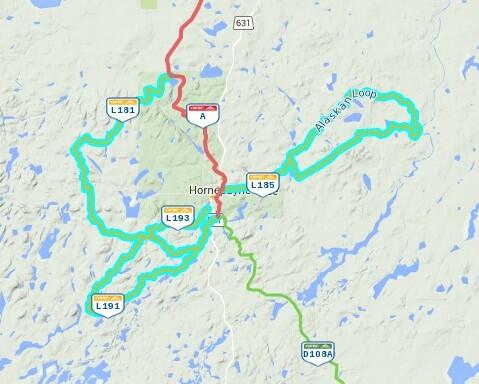 8. Greenstone
Between Hillsport and Geraldton a passionate group of local volunteers have held onto organized snowmobiling while connecting clubs have closed. The area offers over 250km of maintained snowmobile trails for your enjoyment. It will just be you and the locals out here, and the locals will most likely be a moose or lynx. In all seriousness the Municipality of Greenstone, its businesses and people are snowmobile friendly and waiting to see you this winter!
Local Snowmobile Clubs: Longlac & Geraldton Snow Clubs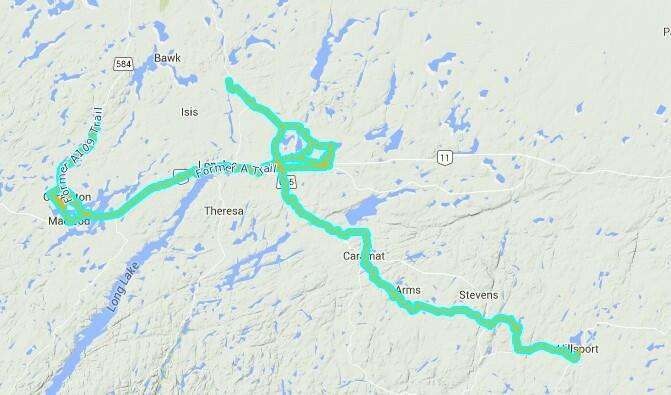 9. Red Lake L301
It is the northern-most maintained trail in the province by latitude and it ends at the town of Red Lake. The ride route boasts over 250 km of riding one way and is absolutely worth the adventure. You may just see a woodland caribou as you will be just a few miles away from Woodland Caribou Provincial Park.
Local Snowmobile Clubs: Red Lake Trail Masters, Dryden Power Toboggan Club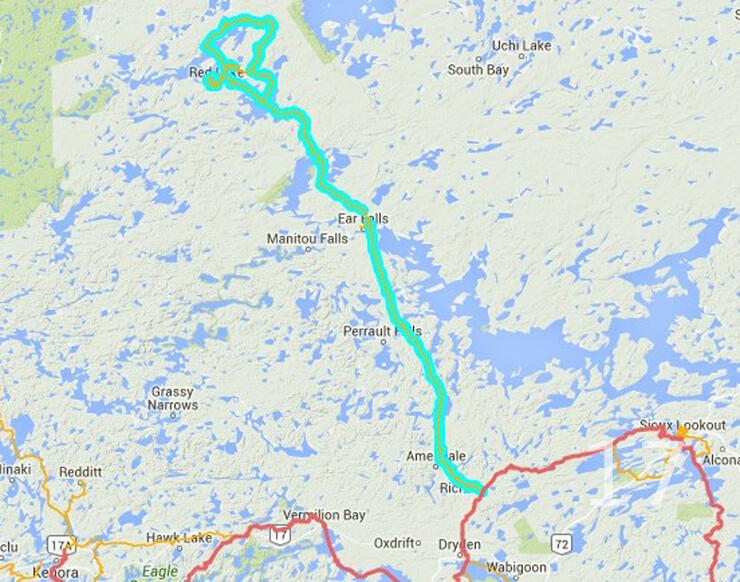 10. Bonfield "Boulter" Trails
Located just south of Bonfield, Ontario and on the Northern edge of Algonquin Park is the Boulter Conservation Area—an off-road paradise! The 27km of club trail that includes sights like Devils Canyon and the Boulter View offers a great morning or afternoon detour, you will enjoy this area's diversity and zest full riding experience it's simply a must-do ride!
Local Snowmobile Club: Bonfield Snowmobile Club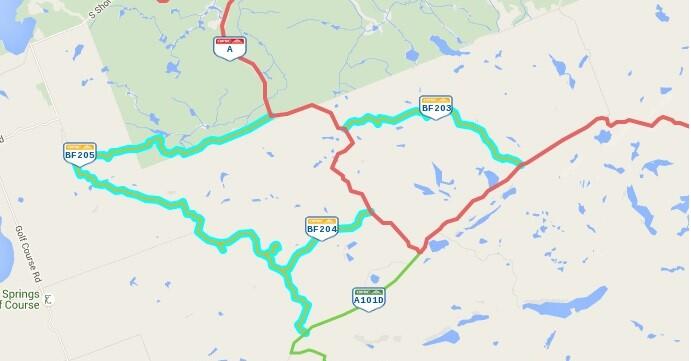 So here's to hoping we don't see each other on the snow this winter and you truly get to experience one of these less travelled trails. 
P.S. I hope this article doesn't make locals who are protective of their hidden gems hurl snowballs at me! 
See you on the snow.