5 Weekend Snowmobile Getaways Near the Greater Toronto-Hamilton Area
The Intrepid Snowmobiler shares some useful advice for getting away for a quick overnight snowmobile trip.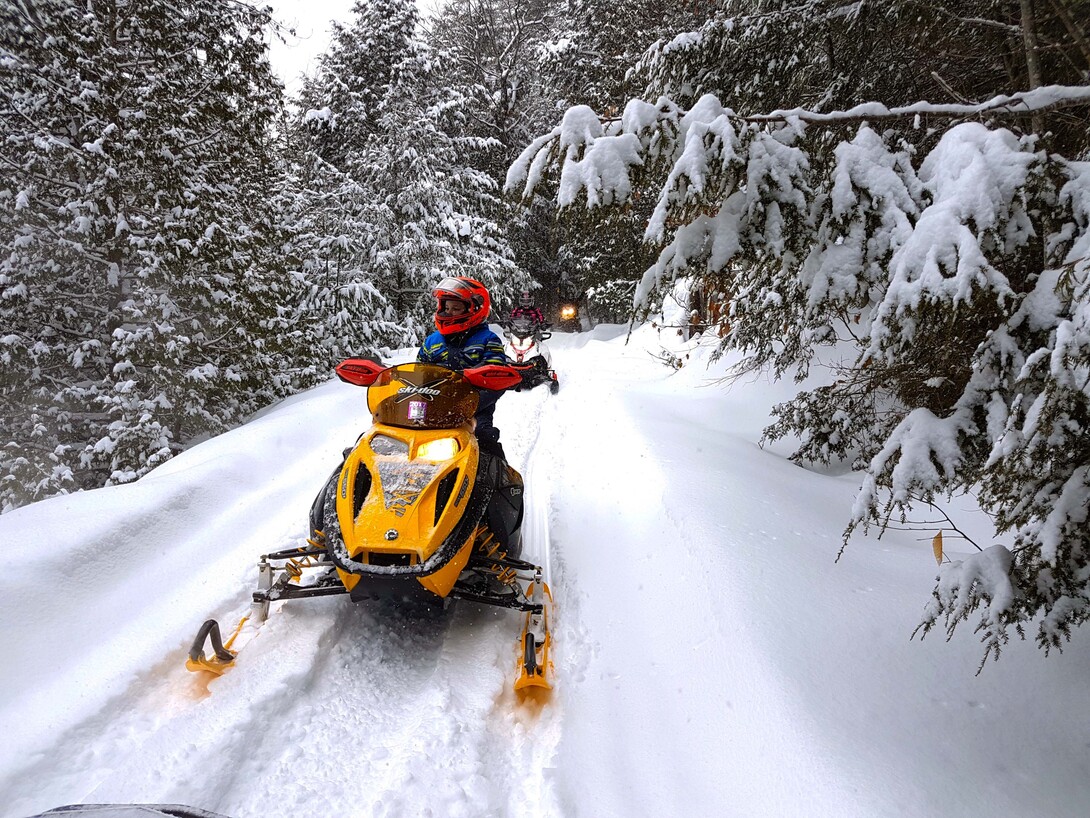 Ontario's most popular kind of snowmobiling trip is a weekend getaway, often extended by adding a Friday as well. That's because most folks are very busy, so taking a Friday or two off during the winter is a lot easier than trying to schedule a whole week. 
Besides, it's also easier to coordinate a single day off with your family and riding companions—and that extra day enables you to do so much more snowmobiling that it almost feels as good as going for a week on #ontariosnowtrails.
Of course, the key is to get ready earlier in the week and leave as soon after work as possible on Thursday, so you arrive at your destination and check in that night, ready to start riding OFSC trails Friday morning. You also want to be able to ride at least some if not all day Sunday and still get home at a decent hour.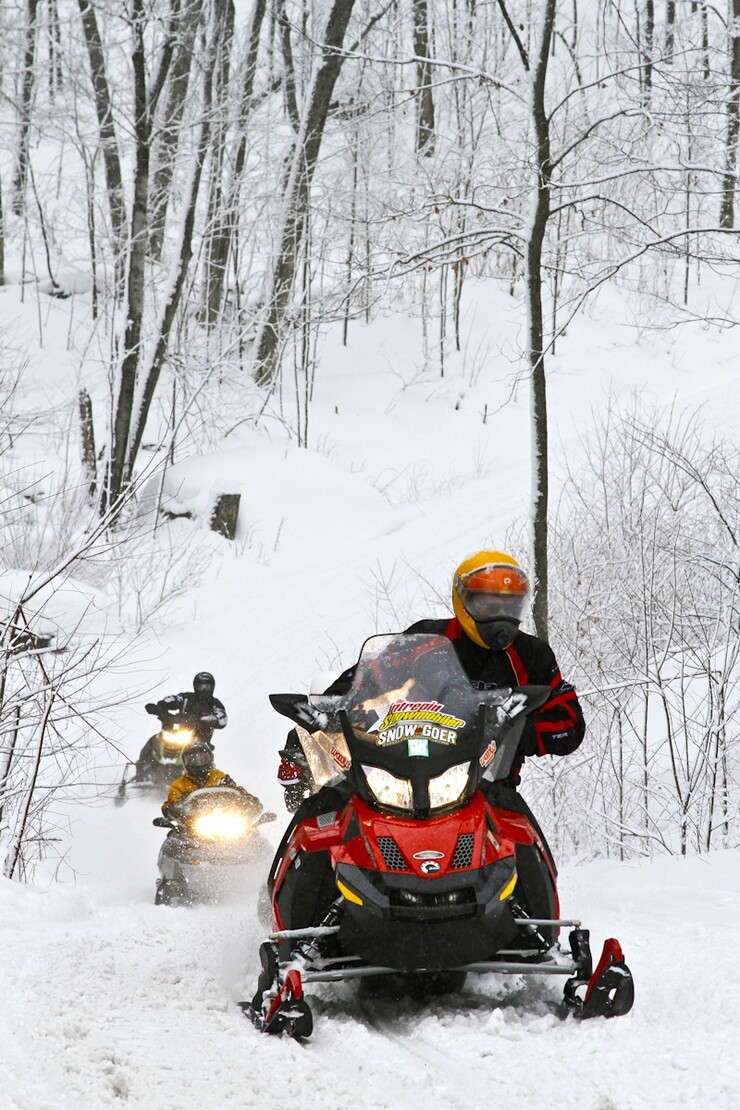 To make this happen, many riders opt for a destination where they can stay at one staging hotel for several nights, doing a different ride each day. This means choosing a destination surrounded by plenty of trails and that's no farther than a couple of hours away. Fortunately, Ontario offers numerous day-riding getaway options, so in alphabetical order, here are five of your best bets close to the main population centres along the 401 corridor and to the Greater Toronto-Hamilton Area (GTHA)…
(pop: 3,881)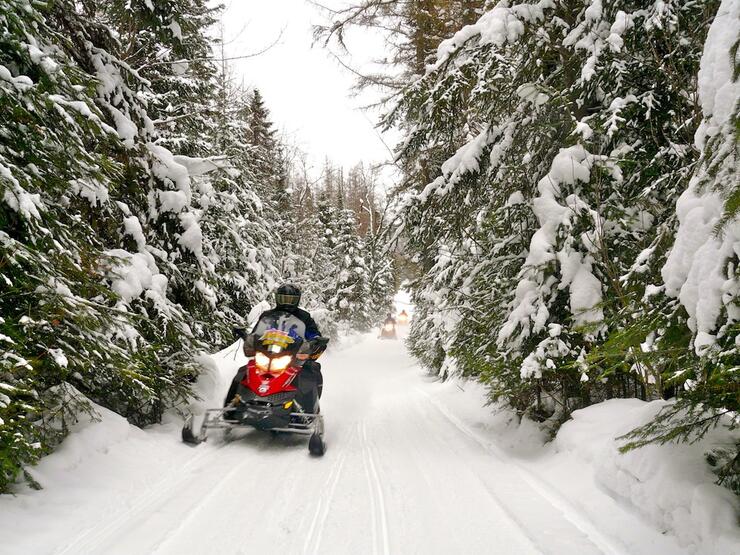 Bancroft is a small town located at the intersection of Highways 28 and 62, just south of Algonquin Park in Ontario's Highlands. Bancroft & District is in an active snowbelt and that's part of the reason Bancroft is a major regional snowmobile trail hub. It offers all the services and amenities sledders need, including the Bancroft Inn & Suites, located at the north end of town, just east of TOP Trail B106E. From Bancroft, you'll find three good days of riding to the southeast on the Bon Echo Loop, northeast on the Madawaska Highlands Loop, and southwest on the Hastings Highlands Tour.
Trail Guides Needed: OFSC Districts 2 & 6
(pop: about 12,312)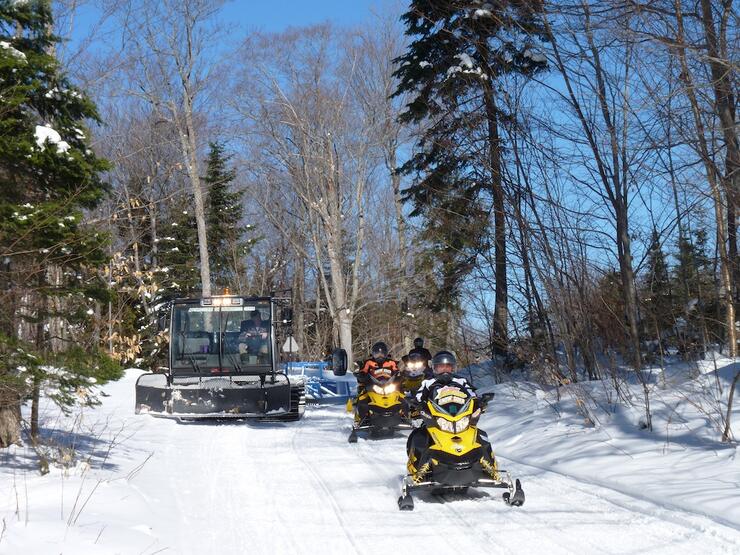 Located due north of the GTA, Gravenhurst is a gateway community for Muskoka's cottage country and snowmobile trails. From here, you can ride the new Muskoka Magic Tour around Lake Muskoka or head northeast to do the Lake of Bays Watch Loop. There are also plenty of other riding options in The Great Canadian Wilderness and to the east and south of town. Your best bet for trailside lodgings with lots of free parking is the Residence Inn by Marriott, located beside TOP Trail C101D at the west end of town at Muskoka Wharf.
Trail Guides Needed: OFSC Districts 7 & 8
(area pop: about 5,500)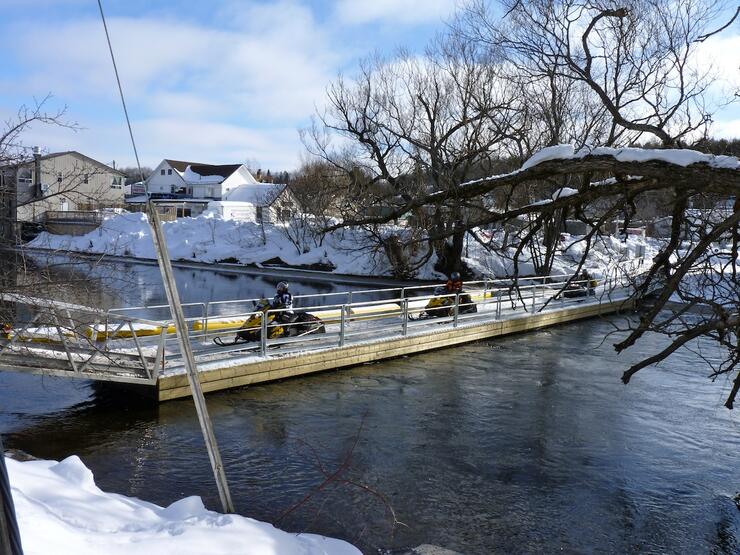 A visit to the Haliburton Highlands takes you on one of Ontario's longest established snowmobile trail systems. Anchored by the cottaging towns of Minden and Haliburton, the Ontario's Highlands region offers multiple day loops west onto Muskoka trails, south to the Kawathara Highlands Tour or east to the Hastings Highlands Loop. The Pinestone Resort on Trail 7 is a great staging hotel for your Haliburton getaway, complete with secure sled parking. Check out my Cottage Country tour article.
Trail Guides Needed: OFSC Districts 2, 6 & 7
(area pop: about 16,864)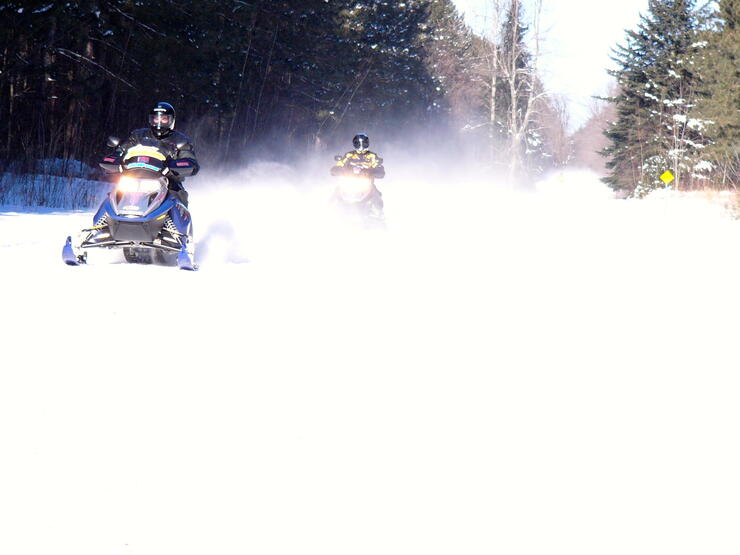 Midland is an anchor town for the Ride the Eight Loop, which runs from Orillia in the east, up onto the Escarpment and to points west. Staging from Midland in the Bruce Grey Simcoe region also provides access to trails in the Port Severn area to the northeast and to trails southwest of Barrie. Top Trail C runs through town parallel to Highway 12, where many services and amenities are located, including the Comfort Inn, which is right beside the trail.
Trail Guides Needed: OFSC Districts 4 & 8
(pop: about 21,341)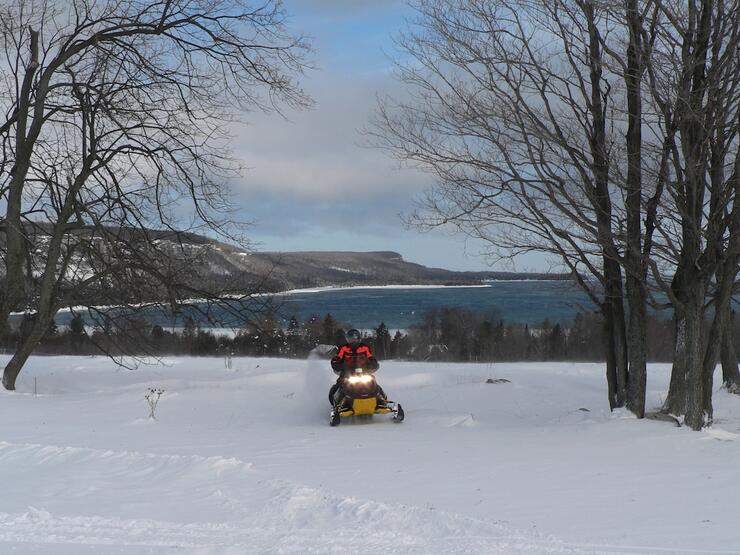 Located at the foot of the Bruce Peninsula in the Bruce Grey Simcoe region, Owen Sound is a primary staging location for Grey Bruce snowmobiling. The beneficiary of frequent and plentiful lake effect snow off Lake Huron, the region is criss-crossed with a multitude of land-based snowmobile trails, enabling visiting sledders to choose from several big distance loops or a variety of more leisurely recreational rides, including up the Bruce Peninsula or to scenic overlooks of Georgian Bay. The Best Western Inn on the Bay is an excellent staging choice, accessible by a local trail off of TOP Trail C on the east side of town. Check out my Grey Bruce tour article. 
Trail Guides Needed: OFSC District 9