Where to Find World-Class Snowmobiling
For an adventure that will leave you wondering why you hadn't done it before, head north to find out why Ontario is one of the best snowmobile destinations there is.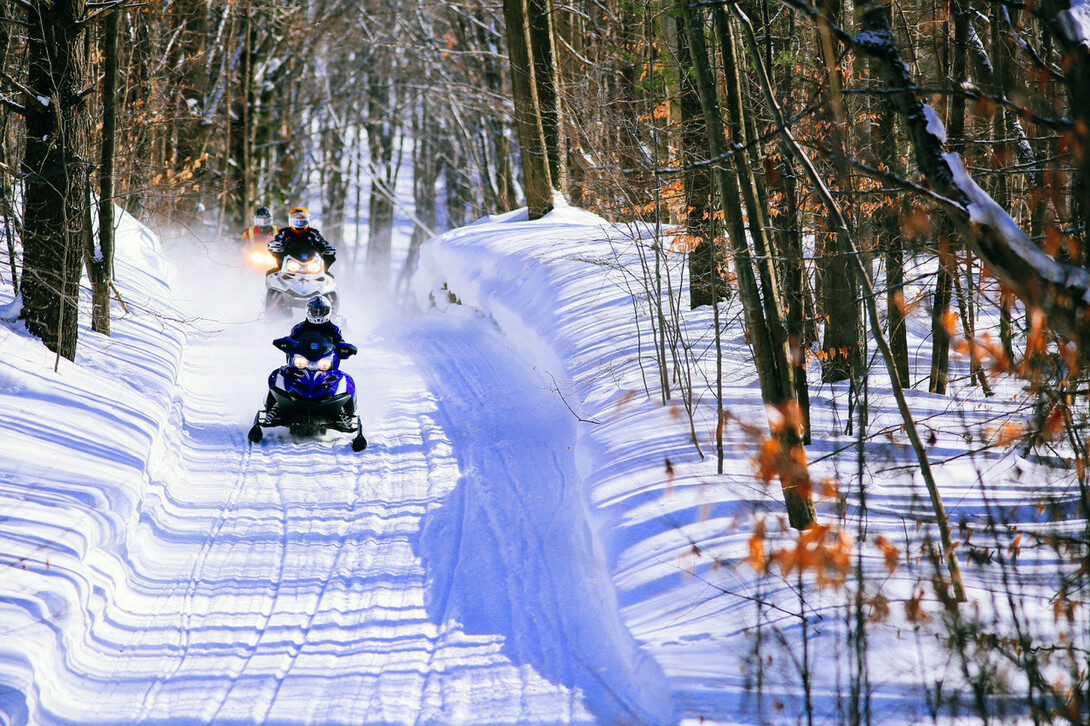 We all know hockey has long been considered Canada's national pastime, but when it comes to motorsports, snowmobiling is the "top dog" in these parts. It's no surprise Ontario is the most active province in this regard and, depending on the region, riding a sled here could mean anything from a weekend activity at the cottage to a vital form of transportation. Despite only having one real certain riding season, the sport yielded some impressive stats last year: 
118,657 snowmobiles were sold worldwide in 2017. Of that number, an entire 44,161 were sold right here in Canada.
There are currently over 600,000 registered snowmobiles in Canada—that's close to 17% of the population!
In terms of economic impact, snowmobiling has on some of the larger markets around the globe; Canada injects $8-billion back into the economy, the US $26-billion, and Russia/ Europe around $5-billion. Considering the population of each, the Canucks make a strong case for the most die-hard snowmobilers around.
Looking more closely at Ontario, it all starts with the Ontario Federation of Snowmobile Clubs (OFSC). This is the leading authority when it comes to trail riding in the province. They're the organization through which to obtain a permit that grants access to the 30,000 kilometres of interconnected trails that criss-cross the province.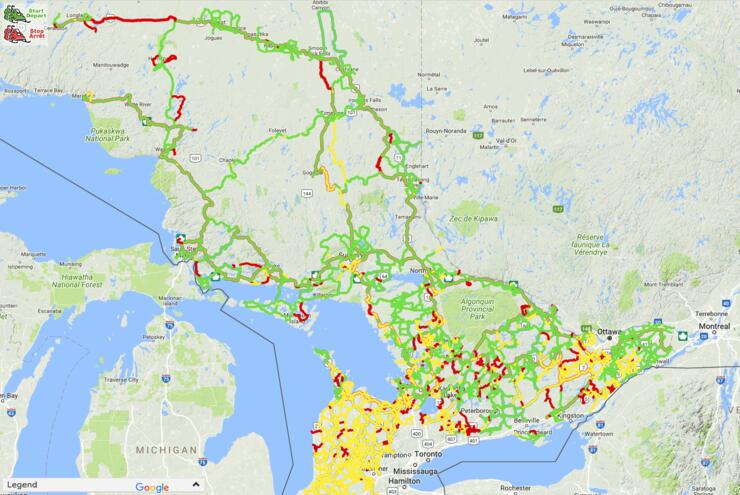 In addition to the vast trail network, the OFSC supports 17 different districts with some 200 clubs spread throughout. Although a non-profit, the OFSC wields a considerable amount of influence in the industry.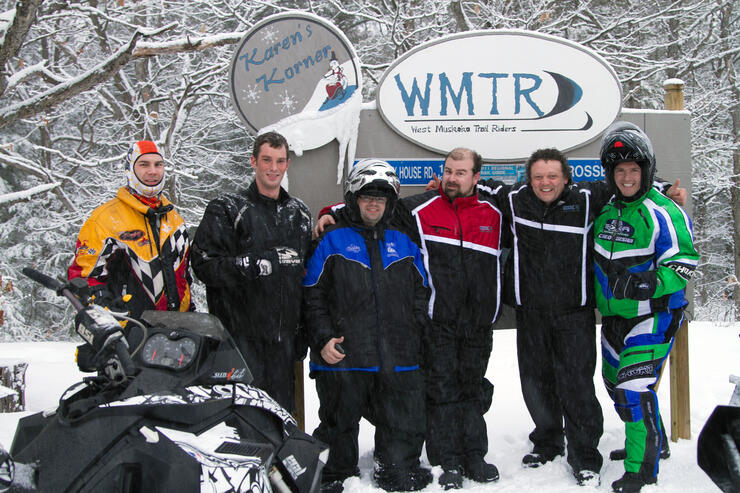 What else makes Ontario a premier snowmobiling destination? The plethora of accommodations and restaurants that cater to snowmobilers doesn't hurt the cause.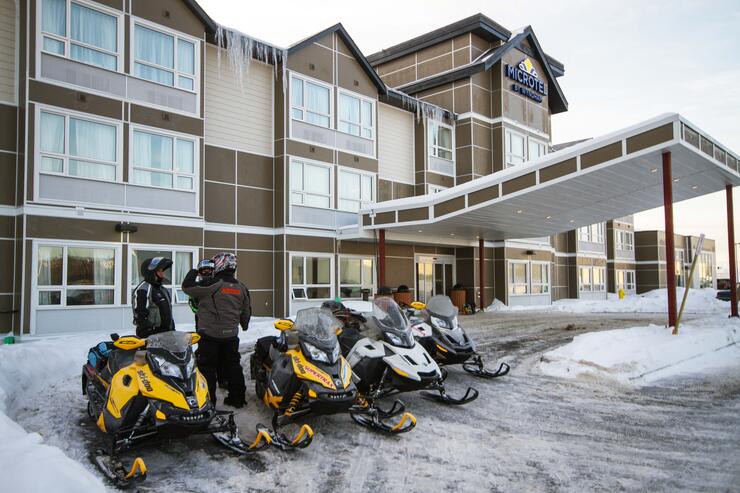 I've had the pleasure of eating and sleeping at a number of these fine establishments and can attest many are strategically placed in popular snowmobile areas, most of which cater specifically to sledders. Here's a list of 50 of Ontario's best snowmobile restaurants.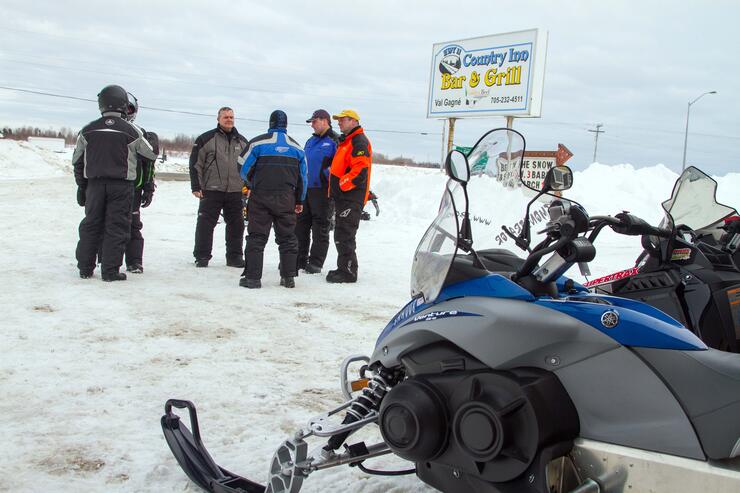 Now you know where to eat and sleep, and have some background on snowmobiling in Ontario, but the most important question remains: where's the best place to actually ride? Within the 30,000 kilometres of trails mentioned earlier exist smaller "loops," ranging from 200 to 700 kilometres. They're scattered throughout the province, but the best ones are in Northern Ontario. They offer a variety of conditions from hilly to twisty, long and fast stretches. All of these loops are carefully maintained and groomed by local clubs with the support of the OFSC.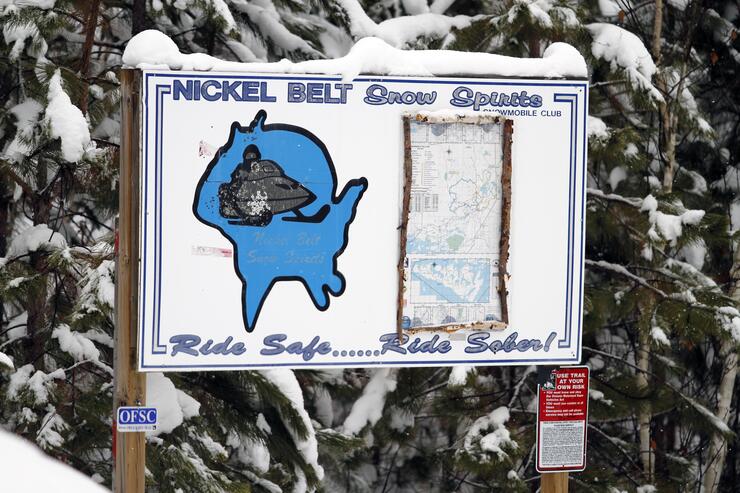 I've been snowmobiling across much of North America and can confidently say the trails here are world class. Here's a list of some of the most popular loops.
Another perk of riding in Ontario is a strong machine rental market. This means if you don't currently own a snowmobile there are outfits that will set you up with a machine, gear, and even a guide to help you navigate your time on the trails. These shops also act as a service outlet for those who do own sleds and are looking for some spare parts or last-minute service between rides. For a thorough list of shops click here.
If I haven't given you enough reasons, this one might be the most compelling: the OFSC Interactive Trail Guide is Ontario's only province-wide snowmobile trail reference tool. This nifty little app provides you with real-time trail conditions, nearby fuel, and other points of interest. All of this is conveniently and easily displayed on your smartphone. For a complete review of the OFSC Interactive Trail Guide read this article.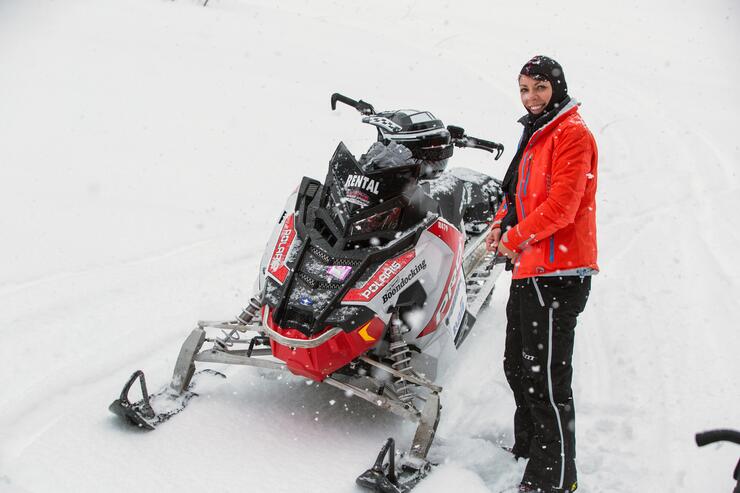 The hard numbers support it; the trail network is second to none; accommodations and restaurants are abundant (and good). There are a couple of hundred snowmobile clubs, rental and service markets, and an interactive trail map literally at your fingertips! Whether you head to the trails of Northern Ontario because I think it's top-notch, or you go because you've seen the proof that this is the truth—the important part is: go. Eight years into riding the trails, I'm as excited to get out there as I was the first time. Whoever made hockey Canada's official winter sport probably hadn't been snowmobiling in Ontario.