Cochrane snowmobilers are out on the trails right now. What are you waiting for?
It's been an amazing snowy month for sledders in Cochrane. Here's what to expect on the Top A trail right now.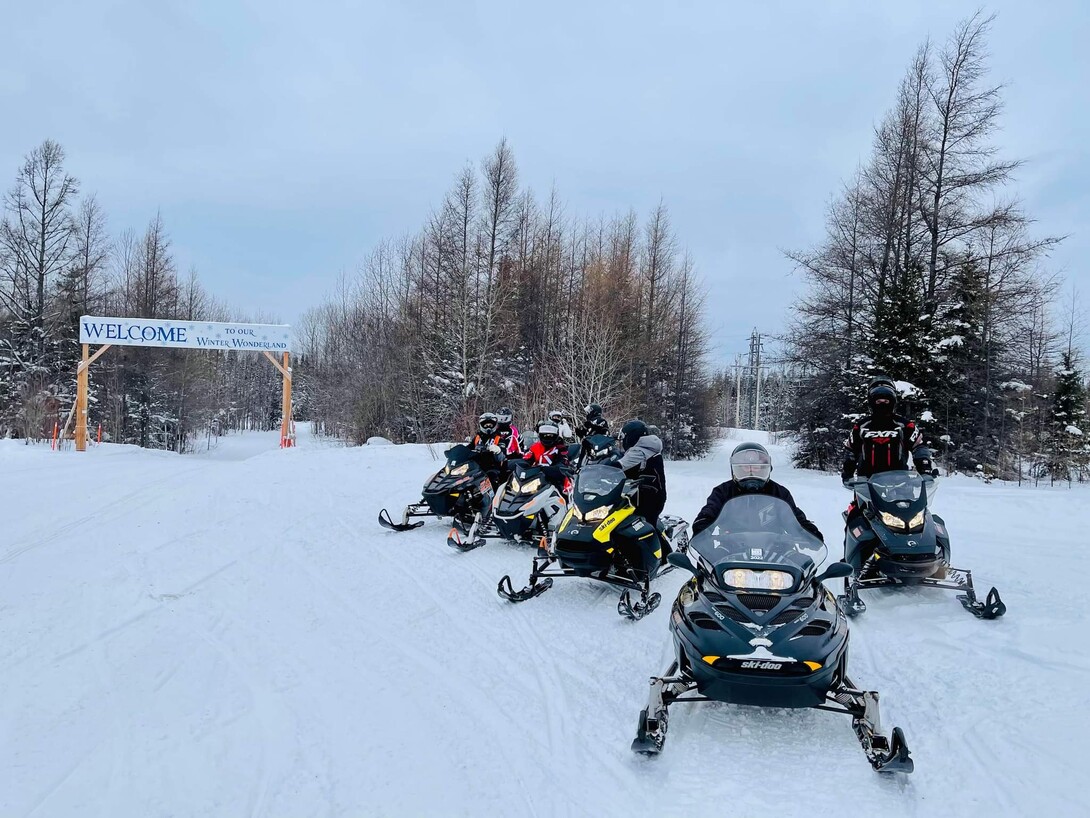 I'm Renelle Latour-Onolack and I live in Cochrane, Ontario which is 8 hours north of Toronto. Cochrane isn't short of any snow that's for sure… we've got tons! Want to go sledding? The Cochrane Polar Bear Riders Snowmobile Club has over 350 kilometres of gorgeous groomed trails to enjoy.
The past two years have been difficult for many people including me. I knew this year I was absolutely purchasing my OFSC trail permit no matter what and I'm glad I did. We have so much snow this year it's crazy—so why not enjoy the great outdoors? The trails are perfect for going sledding right now.
A chilly January day for the Top A: Cochrane to Iroquois falls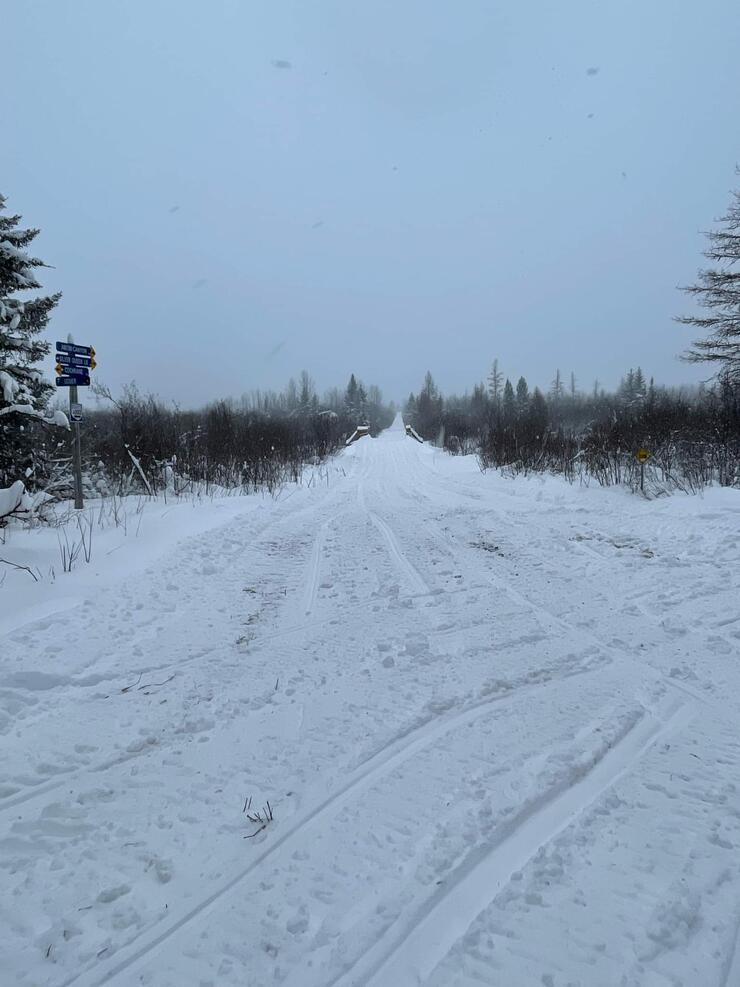 Last weekend our gang decided to go on the Top A trail to my hometown of Iroquois Falls for a ride even though it was -28 outside. The cold and the blustering winds didn't stop us. It's a 25 kilometre ride from Cochrane to Iroquois Falls and I absolutely loved it. My friend Kyly Belhumeur, an avid sledder originally from Iroquois Falls as well, really enjoys sledding as much as he can. We stopped a few times on the side of the trail to make sure everyone was good because it was such a cold day. We drove in a snowstorm as well—which is always great for the trails. Everything was closed last weekend because of Covid, but my sister Danielle Latour let us warm up in her house. We had snacks, apple cider, and coffee to warm up before heading back home to Cochrane. Thankfully—because it was a cold one!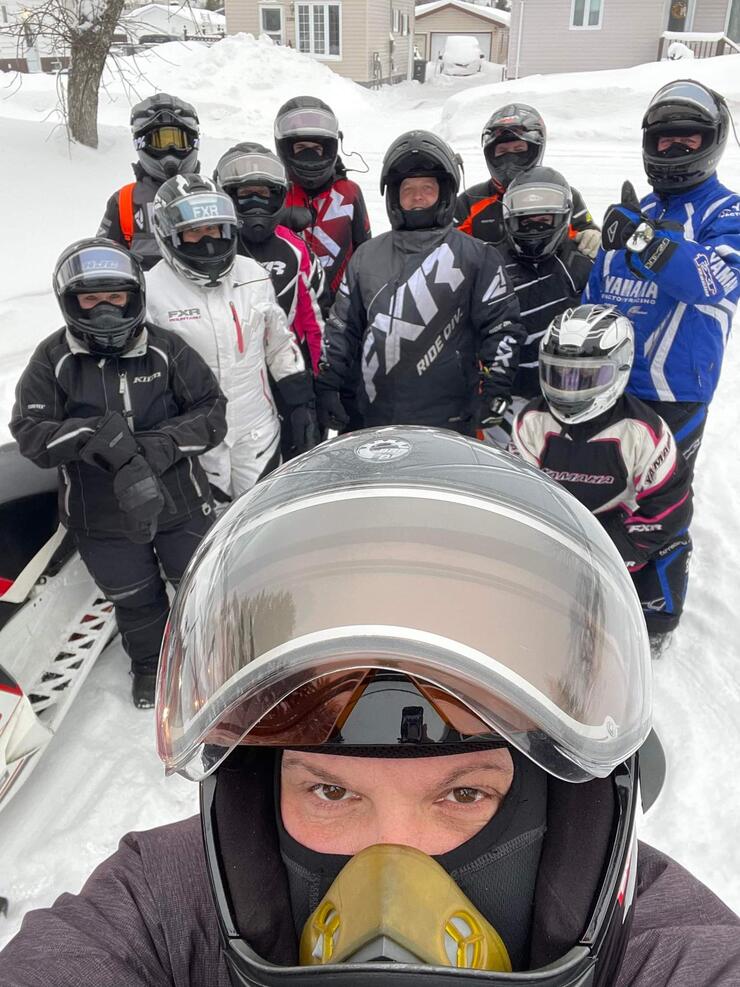 The trails were smooth on our way down to Iroquois Falls but on the way home it was a little rougher because there were so many sledders on the trail which I think is awesome! A few weeks ago we were the only trails open in Ontario so the hotels and motels here in Cochrane and the surrounding area are operating at full capacity which brings revenue to our friendly, small town. That means the trails are busy. When I'm on the trails everyone seems to ride very cautiously and are respectful of others on the trail.
Check the OFSC Interactive Trail Guide for the latest trail status in Cochrane and the surrounding area.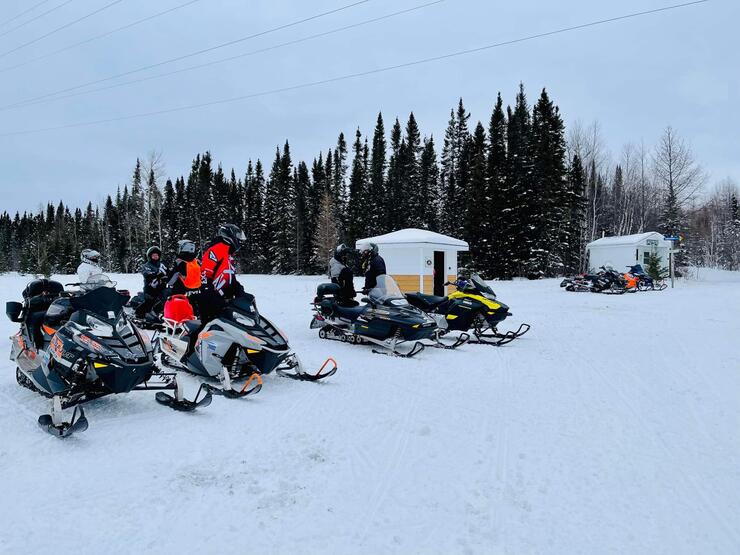 Some other favourites: Top A103 to Silver Queen Lake and Abitibi Canyon
Another popular loop is Top A103 Trail. It's a smooth corridor when I go out. This trail brings you to Silver Queen Lake and to the famous Abitibi Canyon. 
L101 Genier Loop is a trail I really enjoy riding because when we want to go out just for a quick ride, it's great. Halfway around the loop, there's a Polar Bear Den to either warm-up or just take a break and enjoy the scenery.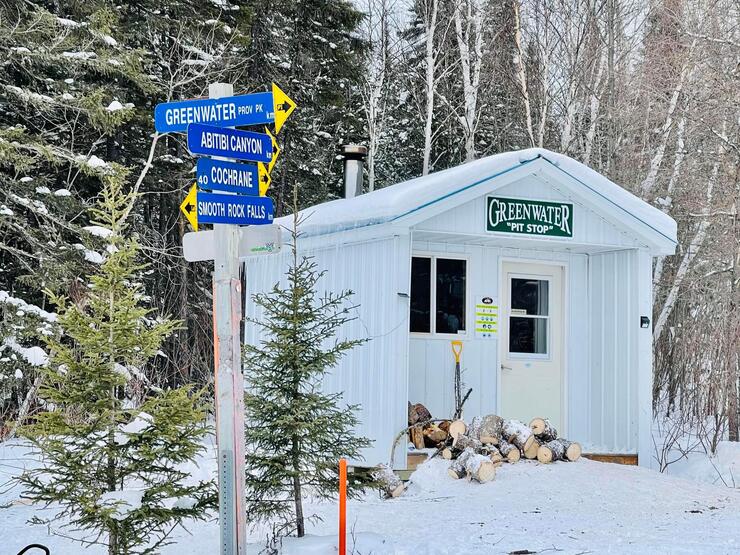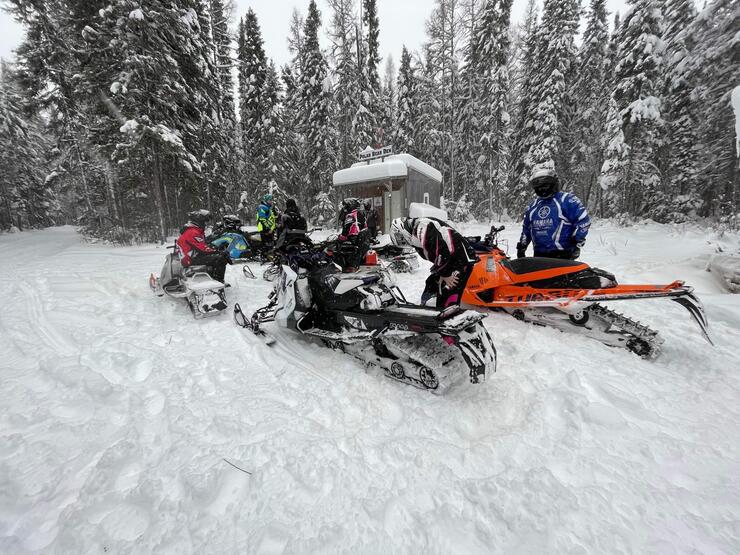 My next ride: Top A to L105 and the Colquhoun Firetower
On Sunday, January 16th some of us decided to go snowmobiling towards Greenwater Provincial Park which is on the Top A Trail and ended up at Colquhoun Firetower on L105 trail.  The tower is located near Smooth Rock Falls, Ontario. Colquhoun Firetower is a popular place to go as the view is spectacular. Top A Trail is by far the best trail to ride!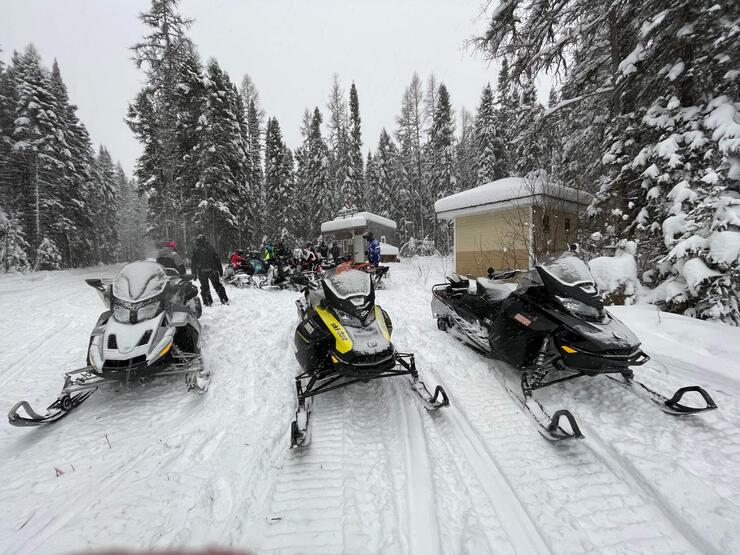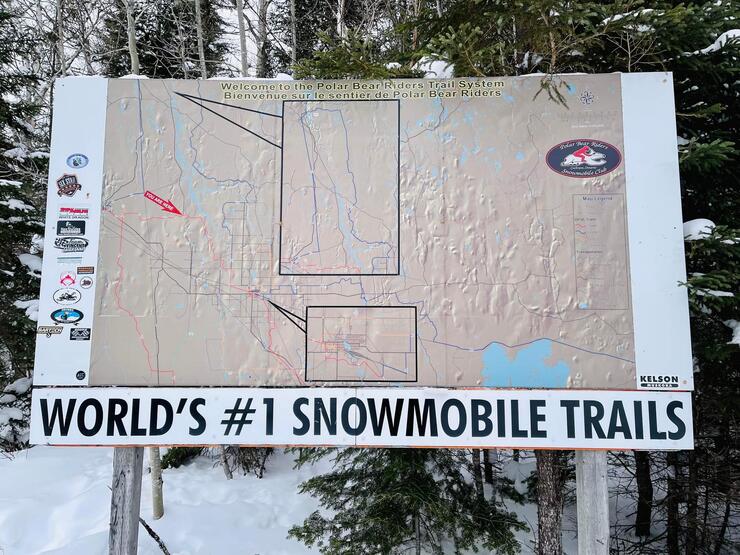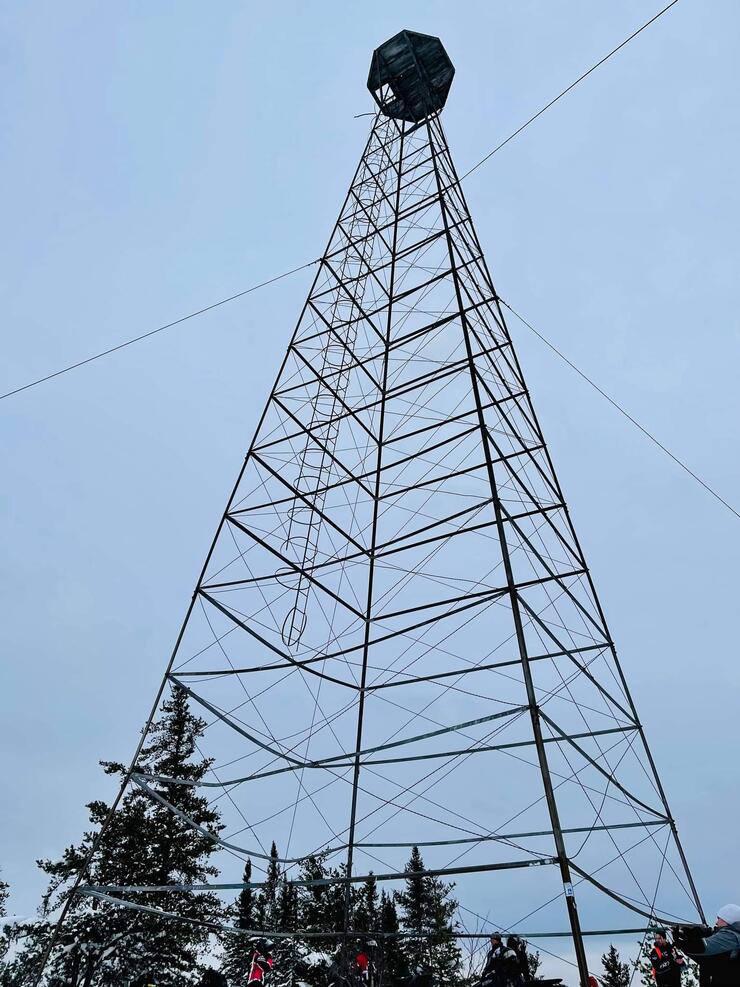 The Polar Bear Riders do a stellar job of grooming their trails. If you want Northern Ontario riding, Cochrane should be at the top of your list, because as the sign says, we're home to the world's #1 snowmobile trails.
Thank you to all of our dedicated volunteers that make this happen! We wouldn't have trails if it weren't for you!  Truly thankful for all of you and keep up the great work!