Been There, Done That, Got the T-Shirt
Where to find the coolest TBay T-shirts, by local artists, to take home with you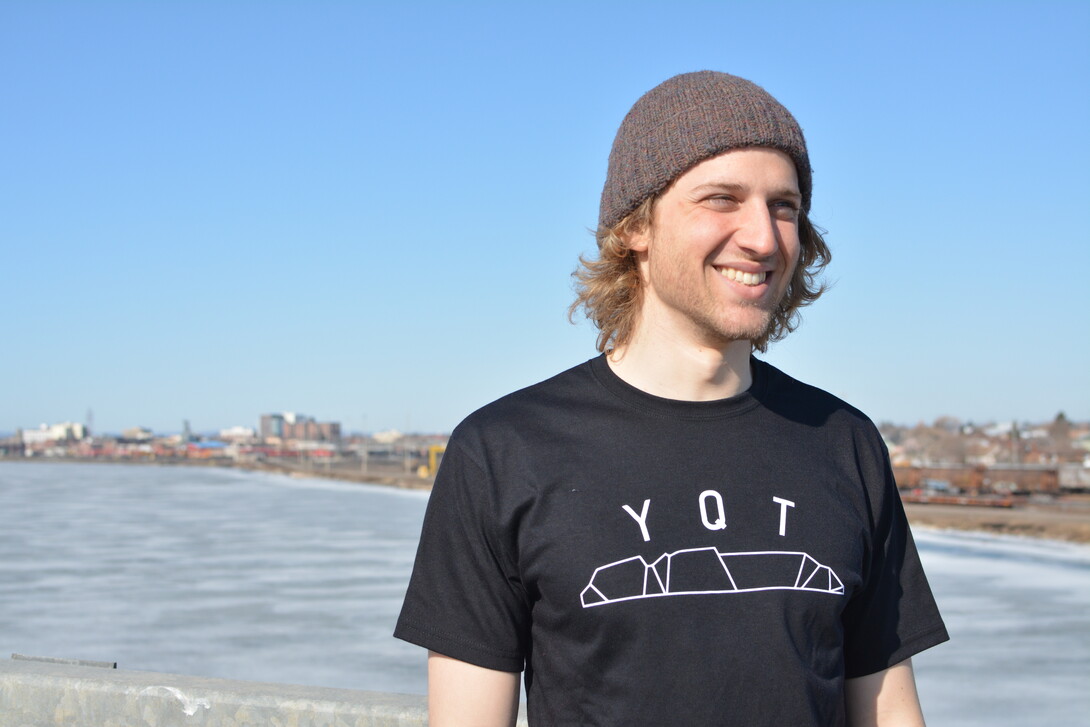 You've got to love the souvenir T-shirt—it's a light, portable and fun reminder of your time in the northwest. Fortunately for Thunder Bay visitors, there are lots of cool shirts to choose from, all created by local designers and small businesses. (Many of these companies also carry toques, ball caps, and hoodies too.) Check out these T-shirts: 
Northies
Owner and designer Nathan Woods says he's inspired by life in our beautiful northwest and wanted to create images that complement our rugged surroundings. His made-in-Canada poly-cotton shirts range from $30-$35 and come in sizes youth S to adult XL. Choose from the Northies logo (crossed axes) or a stylized Sleeping Giant topped by YQT (the airport call sign). They're available online as well as several other local indie stories listed on their website.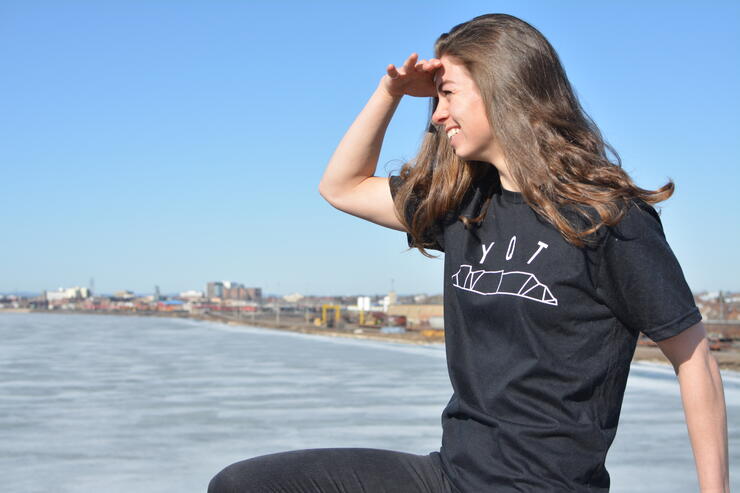 Wintering House Designs
"Art you can wear" is how co-owners Dan DePeuter and Jen McFarlane describe their line of shirts. Longtime friends (they met as summer students at Fort William Historical Park), they work together to make hand-screened shirts with Dan's designs. The $30 shirts come in S to XXL and feature everything from a moose beside a Hwy 11-17 sign to trees in Vickers Park and a crest with a canoe, caribou and wolf. An upcoming new release depicts the city's iconic grain elevators. They don't have a storefront, but take orders online at their Facebook page and are also regulars at craft shows and arts festivals.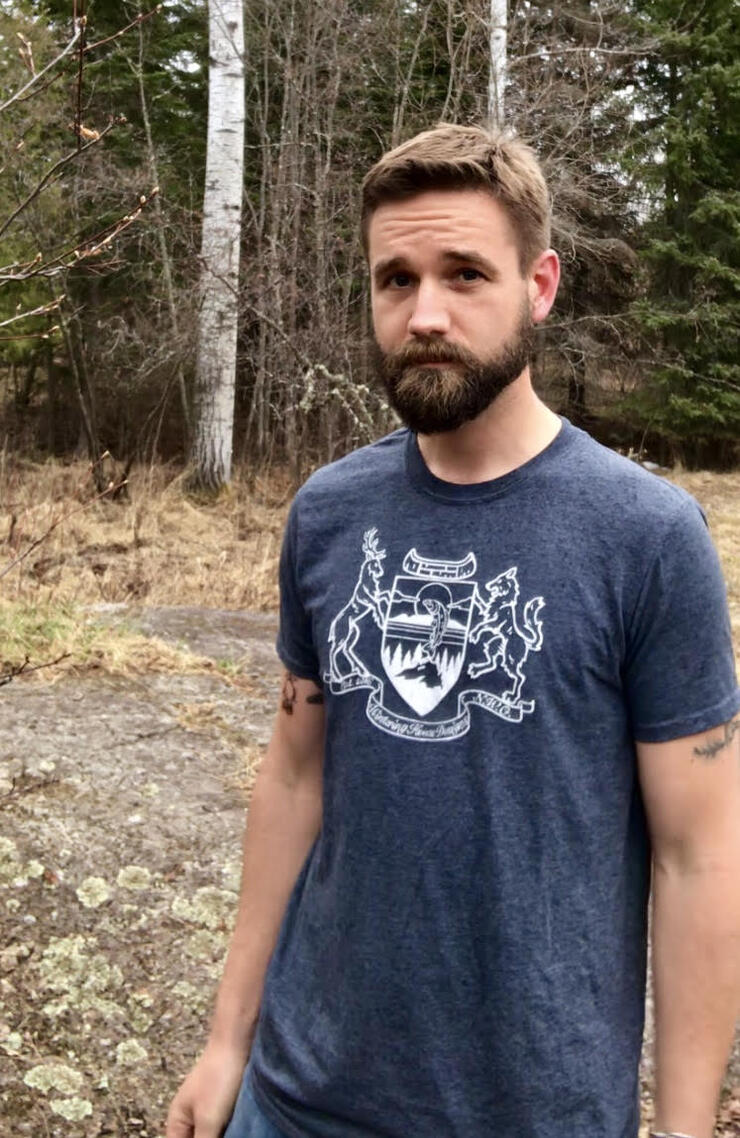 807 Empire
Probably the newest kid on the block, 807 Empire is co-founded by students Ian Ruhetamacumu and Harly Di Bundu. Their $35 Ts deliver a more urban vibe—no trees or rocks, but rather a simple black or gold 807 logo topped by a crown. The shirts, in sizes S to XXL, are available online.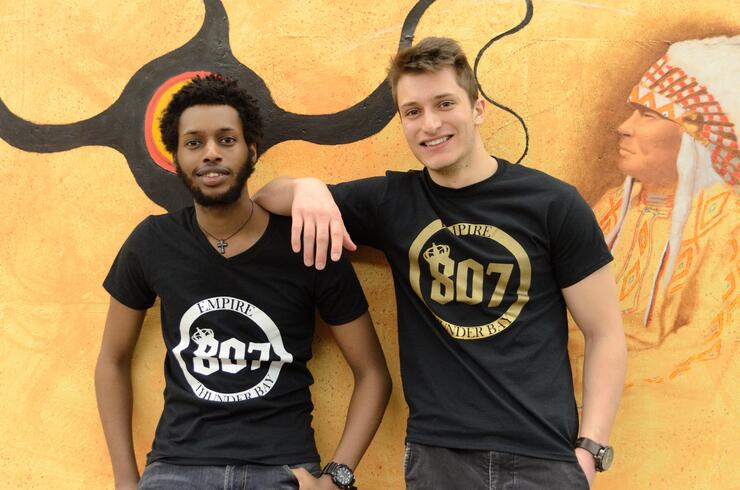 Ungalli
Sisters Hailey and Bree Hollinsworth's award-winning clothing company includes T-shirts made from 50% organic cotton and 50% recycled plastic bottles, made in Canada without toxic dyes. Their $37 "Smell of the Lake, Feel of the Woods" shirt, available in XS to XXL, is "dedicated to our hometown, the people who live there and the special place they hold in our hearts." Ungalli shirts are available on their website and the Ungalli kiosk at Intercity Shopping Centre.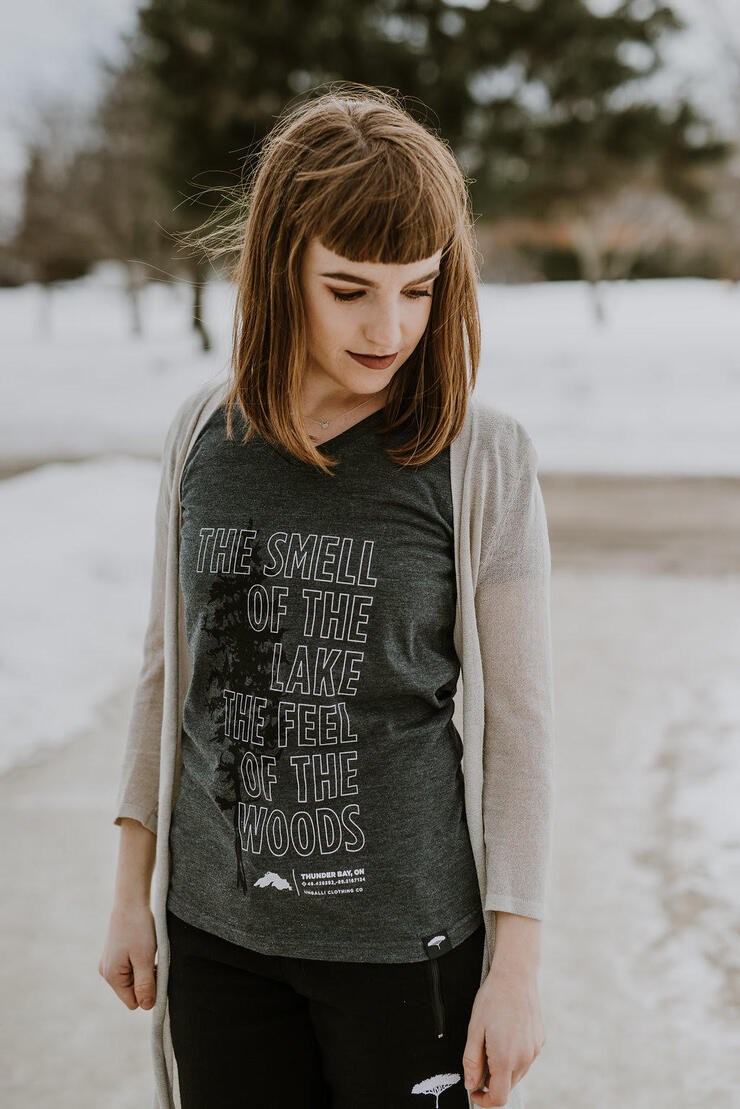 Sleeping Giant Brewing Company
SGBC shirts got nation-wide attention when the PM was photographed wearing their "Northern Logger" shirt while hiking (and in fact that's still their best-selling shirt). You can choose from about 10 different bold designs, like Mr. Canoehead and Skull Rock. The $25 poly-cotton shirts come in sizes S to XXL and are available online as well as at the brewery storefront and at the SGBC stand at the Thunder Bay Country Market.
And there are a couple more sources to consider too: If you want to celebrate your love of Thunder Bay's famous pink pastry, you can get a grey and pink "I Heart Persians" T-shirt at The Persian Man bakeries, available in youth, men's and women's sizes for $14. The classic white or black "I Heart TBay" shirt in sizes S to XXL is for sale for $22.50 including tax at the information kiosk at Intercity Shopping Centre. At the Thunder Bay Country Market, stop by the Octilius Group table upstairs to check out their selection of Ts too (such as a "Thunder Bay Famous" shirt by Kyle Lees).
Whatever your style, there's a TBay T-shirt that's right for you!