12 best places to stay in Thunder Bay
A boutique courthouse, art-filled hostel, or a luxe waterfront hotel—TBay has accommodations for every taste.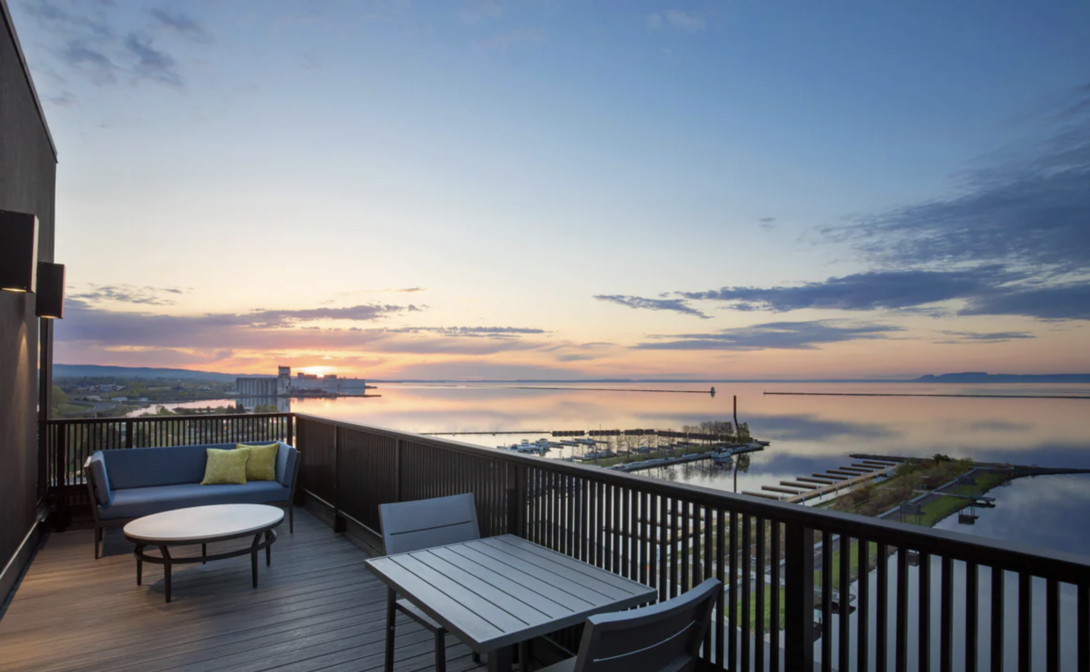 Visitors to Thunder Bay are sometimes surprised to discover just how booked up the local accommodations can be, especially in the summer. The city can often have a 90% occupancy rate, making it the third-highest in all of Canada. Why? Thunder Bay is the perfect stop on your cross-Canada road trip: it's an easy eight-hour drive from Winnipeg or Sault Ste. Marie and about 6 hours from Minneapolis.
Or maybe we're a popular destination due to all our art galleries, paddling and boating opportunities, hiking trails, and the Great Lakes Explorer that departs here in the summer! Whatever your reasons for visiting this scenic, lakefront city in Northwest Ontario, here are all the best places to consider when you're planning ahead. Book your Thunder Bay accommodations now!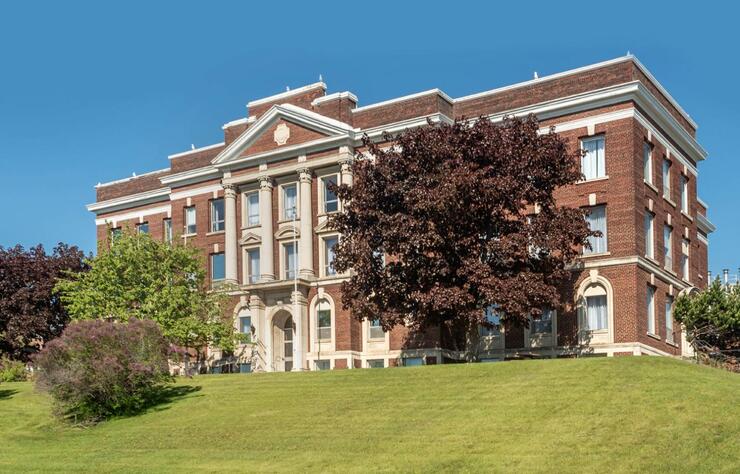 This boutique 40-room hotel, built in 1924, is located in the former Thunder Bay Courthouse, and offers lots of beautiful details like elegant wood finishes, oversized windows, chandeliers and authentic courthouse fixtures like the judge and jury seating in the ballroom, combined with contemporary furnishings and stellar views of the harbourfront.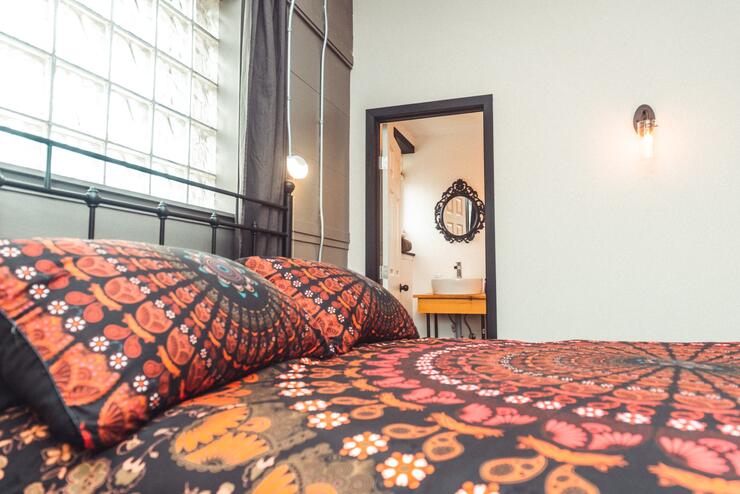 At the Haven Hostel enjoy a prime location in downtown Port Arthur, close to the waterfront and on-trend eateries and shops. The 8,000-square-foot building has both private and group rooms including pod dorms, and a cool outdoor courtyard with a firepit. You can also book the whole site if you want.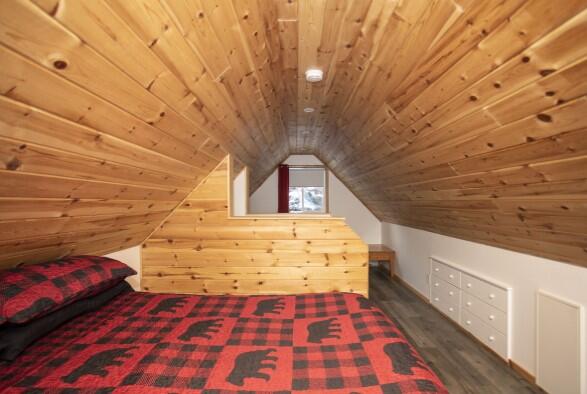 Rent your own personal house right on Lake Superior, with breathtaking views of the Great Lake and the surrounding cliffs. At Mink Mountain Resort choose from six lakeshore houses, all on their own acre-plus lot with fireplace, BBQ and full kitchens, and several have hot tubs too. The property's hiking trail system is amazing as well.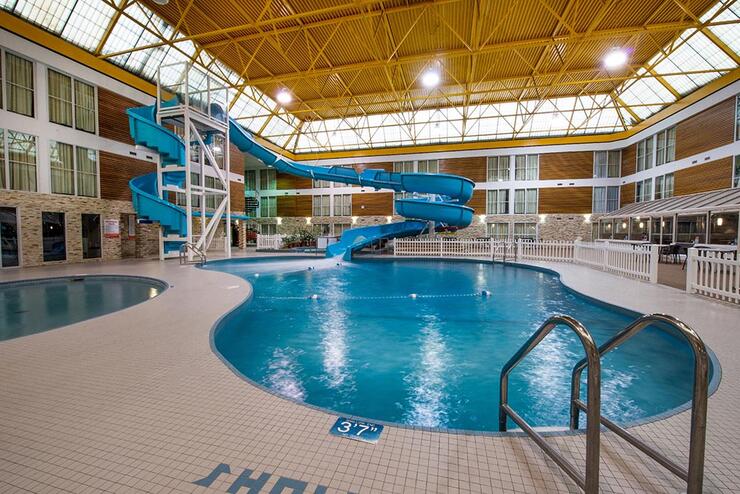 Can you say "waterslide"? For families with water-loving kids, Victoria Inn is a go-to for locals and visitors alike. The indoor pool has a long curly-cue enclosed waterslide and adjacent hot tub. Poolside and non-poolside rooms are available and there is a casual restaurant on-site as well.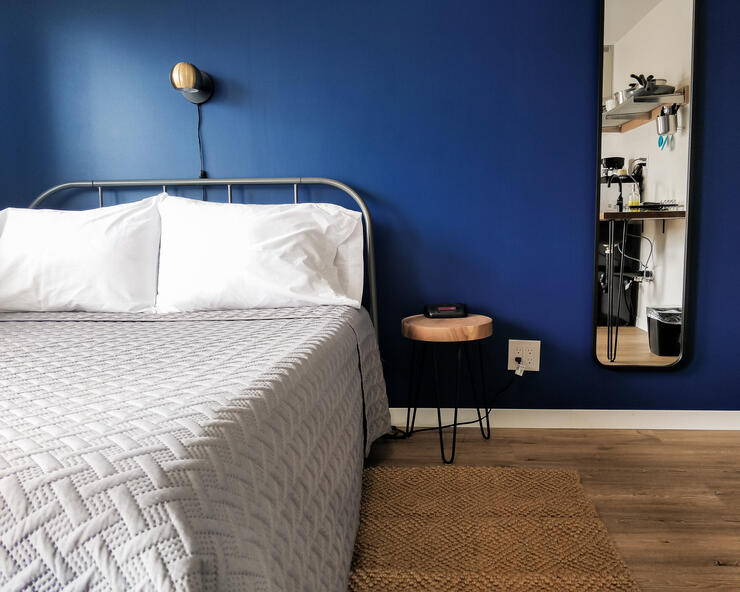 This family-owned, recently updated motel is in the heart of the charming community of Kakabeka Falls, about 25 minutes away from Thunder Bay, and only two minutes away from the epic waterfall! Rooms with kitchenettes are also available.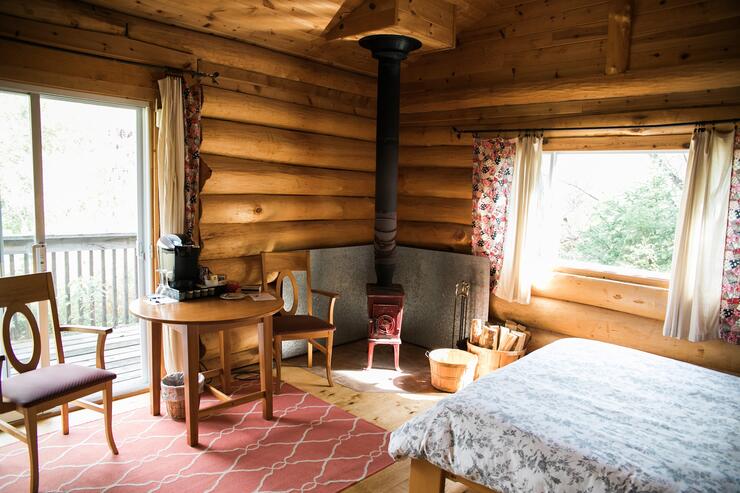 A long-time local favourite for TBayers who want a romantic getaway, Rose Valley Lodge is a countryside jewel that's a 30-minute drive south of Thunder Bay. Enjoy your own log cabin, lots of rural peace and quiet, and fine Euro-style dining.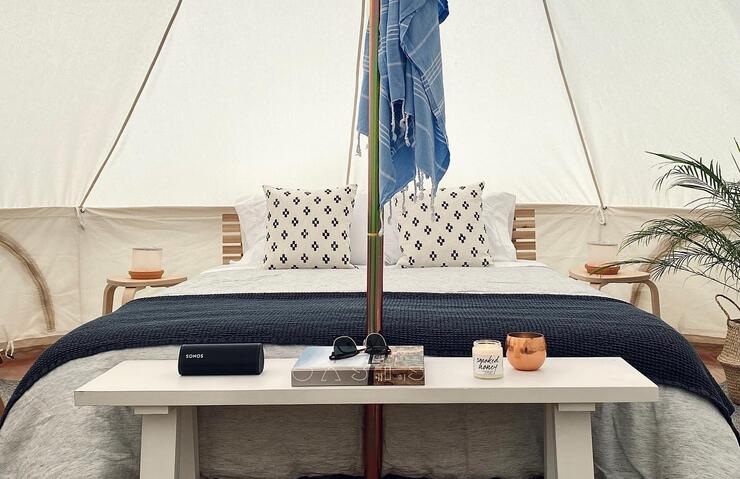 If you've always wanted to try glamping, The Canvas Inn is for you. Camp in style in a five-metre canvas bell tent which comes with set-up service and accommodates two queen or four single beds. In addition to the beds, the tent comes equipped with accent furniture, indoor/outdoor rugs, solar lighting and comfy seating. (Note you are responsible for supplying the campsite. 
Boaters, take note: you can rent a canvas tent (sleeps four) or book the guest house (sleeps six) on Porphyry Island on Lake Superior. (No boat of your own? You can book a charter to get there ) Explore the scenic island's hiking trails and black sand beach, enjoy the sauna and firepit and of course see the historic lighthouse.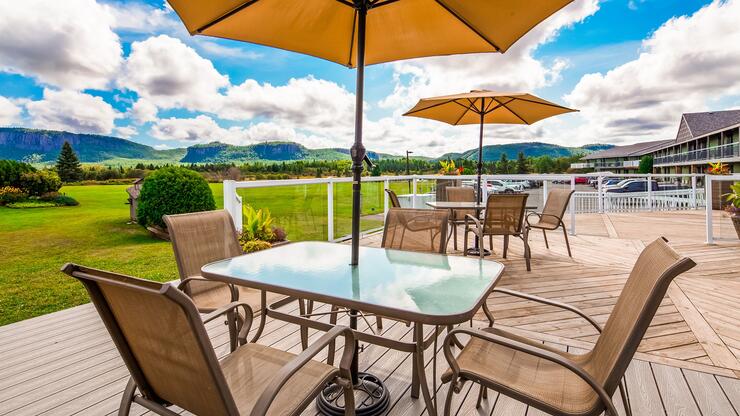 Mountain views are all yours at Best Western Plus Norwester Hotel & Conference Centre. Located within city limits but in a semi-rural area, this hotel has a prime view of the Nor'Wester mountain range, as well as an indoor pool, hot tub and saunas, a restaurant with patio, conference facilities and a large central fireplace studded with locally mined amethyst (Ontario's gemstone).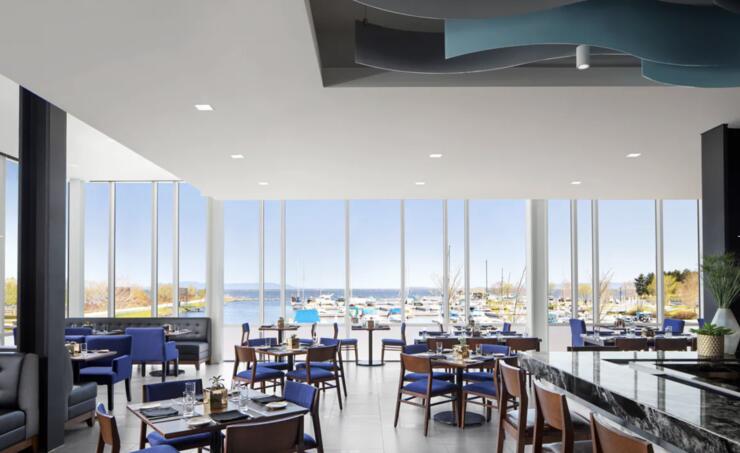 The Delta is a new multi-storey hotel right on the waterfront at Prince Arthur's Landing, offering contemporary décor and upscale gastropub fare in the restaurant and patio. Enjoy beautiful views of the Sleeping Giant and the sailboats at the marina, just steps from the waterfront trails, splash pad, public art and downtown restaurants and attractions.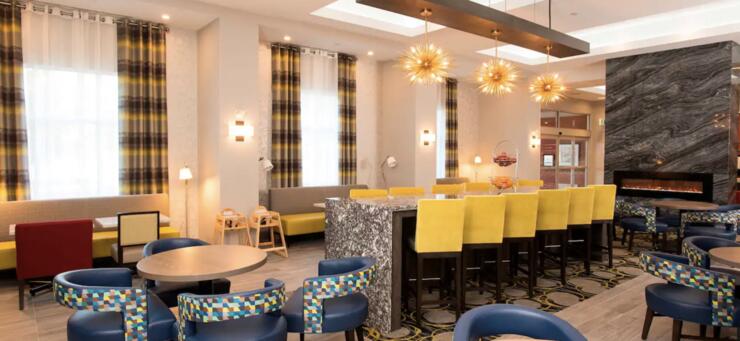 Close to the airport and offering a complimentary shuttle for arriving and departing guests, the Hampton Inn is a newer build that includes a variety of up-to-date guest rooms, an indoor pool and fitness centre. A hot breakfast is also included with the room.  
Another newer build, the Holiday Inn Express is centrally located close to shopping, dining and other attractions. Features include modern rooms, an indoor pool and a complimentary hot breakfast.  
In addition to these hotel chains, a number of other major hotels are represented in Thunder Bay. Find them, and other places to stay, at Tourism Thunder Bay. There are also Thunder Bay rentals available via VRBO and Airbnb.