Rainy Days and Everyday
Indoor Play Areas for Kids in Thunder Bay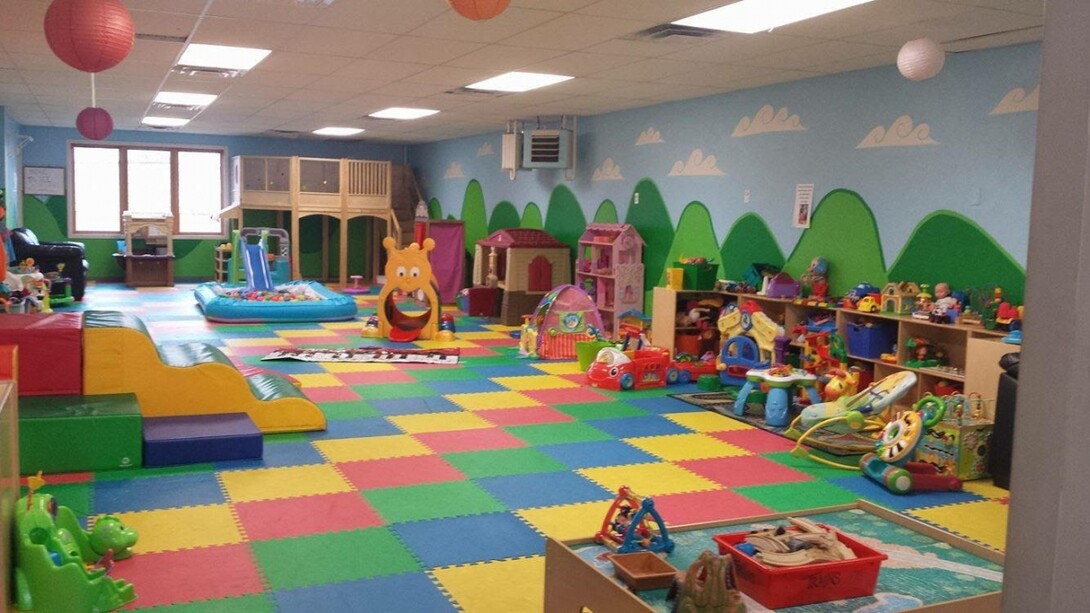 For those days when it's too cold, too hot or too stormy to safely or comfortably play outside with kids, head inside to one of Thunder Bay's indoor play centres. These four centres all have drop-in options that are ideal if you're here visiting family and friends or are in town for a sports tourney or another event. Ready, set… play!
Maple Moose Adventure Park
Jaws drop when you walk into the main play area at Maple Moose. Formerly a movie theatre, this recently opened site now houses a 2,500-square-foot, three-storey Canadian-made play structure that looks like a tree fort with tunnels, tube slides, ramps and stairs, designed for kids 5 to 12. It's completely enclosed with lots of padding on corners and edges. There's also a small climbing wall, a log cabin area for creative play, an in-floor interactive video game, several games like a "Lazer Maze" and a painting wall where budding artists can paint on clear panels. A separate infant and toddler area (0-4 years) means little ones can roll, toddle and tumble on the heated, anti-microbial floor. Refuel at the Maple Grove Café, which offers nut-free fare like whole wheat pizza, sandwiches, wraps, smoothies, cookies and muffins, made on site.
Connect the Dots
Found on the second floor of the historic Baggage Building Arts Centre, Connect the Dots is a bright, airy, nature-based play centre aimed at kids 7 and under. Play with wooden toys and explore simple play stations stocked with natural materials like pine cones, stones, shells and branches. (Drop-in times may change so call ahead or check their Facebook page). Bonus: it's located in the heart of Prince Arthur's Landing on the waterfront, so if the weather does improve you can check out the skating rink/splash pad, playground, skateboard/BMX park or simply watch the ships in the Lake Superior harbour.
Canada Games Complex Aquatics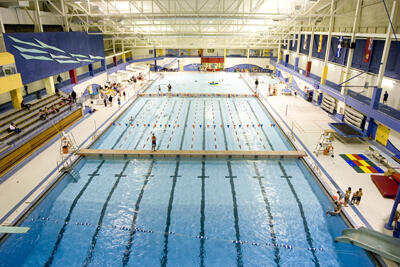 Splash, dive, cannonball, giggle: Sometimes only the pool will do, so head to the Canada Games Complex (check the website for public/family swim and slide hours and prices.) You may be able to snag a handy poolside family change room right on deck, but of course there are regular change rooms with lockers too. The Olympic-size pool is 77 metres long, divided into three sections, and the depth ranges from just under 1 metre to just under 5 metres. Or chillax in the Swirlpool, which offers hydrojets and warmer temperatures. For older kids (age 7 and up, who have passed an on-site swim test), the main attraction will likely be the Thunder Slide: 73 see-through metres of twisty, fast-moving fun. Zoom!
Disappointing weather? No problem. You can still have a fun, active, creative—not to mention sanity-saving—day with the kids in Thunder Bay.
Related: Family Fun for Everyone
Related: The Top 5 Reasons to Visit the Centennial Botanical Conservatory Today!