Thunder Bay's Rock n' Roll Mecca
A venue embedded in Canadian pop culture is alive and just as relevant today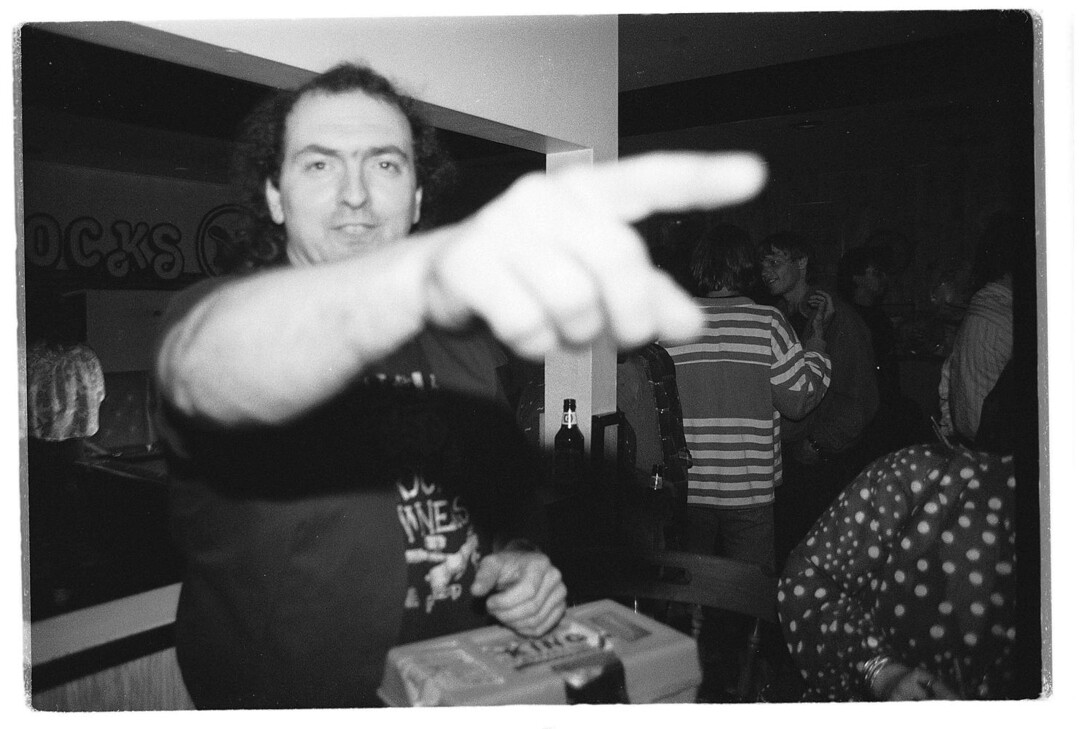 Crocks N Rolls, or "Crocks" as it is affectionately known by local patrons, is a small, independent music venue in Thunder Bay, Ontario. Located in the heart of the Waterfront Entertainment District, since long before the district had this name, Crocks is and always was a home away from home for Canadian touring musicians.
For decades, owner and promoter Frank Loffredo has been considered a champion for Canadian independent music by both the bands who have played its stage and local audiences. Crocks' history is often talked about in music circles as being a bit of an anomaly — the venue's success chalked up to Frank's impeccable taste in music. Known for his skill at curating a musical lineup, as well as providing a welcoming atmosphere for music fans, Frank's hospitality and good taste is as legendary as the venue itself.
"I was always a music freak," he says smiling. "I wouldn't go as far to say that it saved my life, but it did make my life a hell of a lot better."
During the mid-'80s and early '90s, the heyday of Canadian indie rock, Crocks might seem an unlikely contender for becoming an epicentre of pop culture. An unassuming family restaurant, tucked away in the middle of the Boreal forest, Frank's club became an oasis for touring musicians and its reputation spread across the country. In spite of its location, or perhaps because of it, Crocks N Rolls became one of the country's premiere music venues.
Located along the TransCanada Highway (as well as the iconic "Blues Highway," Highway 61), the venue was a bridge for East and West coast musicians criss-crossing their way across the country. Thunder Bay became a natural stop for musicians to rest, refuel, play a show and make much needed pocket money to continue on their tour. Not only that, but Frank and his family became famous for their generosity — feeding the bands (his mother's spaghetti and meatballs) and often putting them up for the night.
"I liked all kinds of music, and I think that's where Thunder Bay stood out," Frank says.
"It didn't matter who you were — if you were Sarah McLachlan you played at Crocks. If you were the Hard Rock Miners, Skydiggers or the Tragically Hip — it was all funnelled and you all got spaghetti and meatballs. I got to see a lot of great bands live and I feel really grateful and blessed. That's how rich the scene was back then and is now."
Frank played a part in nurturing some of our countries most successful artists. Everyone in Canadian music has, at one time or another, played Crocks — from Canadian mainstays like Sarah MacLachlan, the Tragically Hip, Rheostatics, Buck 65, 54-40, Jr Gone Wild, Spirit of the West, Cowboy Junkies, Big Sugar, Matthew Good, Sloan, and Blue Rodeo to indie greats such as Thrush Hermit, D.O.A., Bourbon Tabernacle Choir, The Grapes of Wrath, The Smalls, Malhavoc, Furnaceface, Bob Wiseman, Weeping Tile, The Smugglers, Eric's Trip, Change of Heart, Doughboys, NoMeansNo, SNFU — to name a few. The list is as vast as the highway they travelled.
Frank was and is a passionate supporter of the local music scene, providing opportunities for homegrown musicians to take the stage and play alongside their contemporaries and welcomed all musical genres — everything from punk, hip hop, jazz, noise-rock, shoegaze, psychedelia, metal and alternative rock. It was not unusual to have punks, headbangers, treeplanters, straight-edge kids, hunters, anglers, high schoolers, and university hipsters all at the same show. Crocks was the great equalizer and everyone was there for the music. The venue was also known for its interior design — dark with low-ceilings, cherry red vinyl booth seats, a bathroom that would occasionally flood, all added to the charm. The atmosphere, like the musical lineup, was very much part of the experience.
"It was always about the audience and the stage. It wasn't about me just booking a band and you're going to see it. It was about everything — the bartenders, the staff… the whole experience. The customers became part of a family and that's really what it was."
Crocks would soon land on the Canadian pop culture radar during the early-'90s, showing up in Canadian books such as Rheostatics' Dave Bidini's On a Cold Road: Tales of Adventure in Canadian Rock and Michael Turner's Hard Core Logo. Crocks and Thunder Bay were even used as inspiration for Canadian director Bruce MacDonald's cinematic masterpieces Highway 61 and the feature film version of Hard Core Logo.
Frank bought the original building on Cumberland Street in downtown Port Arthur, with his brother and business partner, Ralph. Meant to be a restaurant by day, Frank had his own vision for the space. His love of music and civic-mindedness are the foundation of the venue. Whether it was supporting youth culture by being one of the first venues in Thunder Bay to offer all-ages shows, to his open-door policy when it came to booking acts, the venue became part rock club, youth hostel, and church for those who walked through its doors.
"I was always looking for an excuse to have job where I could listen to music. If I was bartending or waiting tables, I just wanted to find something where I could play music all day long. That was all that was important to me. I didn't care about the style of music," he says. "The music thing is, once it gets you, it's a really bad drug — you can't let go. There's nothing else I'd want to do."
Although he is the first to admit, being a business owner was something he stumbled into, a happy accident that has turned into a 30-year career. "I wanted to play some good Cure albums," he laughs. "and my brother always wanted to cook. I found the original venue on a lark. I didn't have a penny to my name. I put an offer on the building and the offer, to my surprise, got accepted. We were by the seat of our pants — we didn't know what we were doing. This whole trip has been pretty lucky."
For a touring Canadian band, you have to be part road warrior to navigate your way through the country. Capital cities are spread out, and logistically speaking, there are only a few venues per city where a band can stop and play a show. Being situated on the TransCanada, Crocks became a natural stop for weary musicians, and its reputation grew with each passing year. Soon the venue became a destination for touring artists and its reputation as an authentic live-music experience preceded itself.
Bands like Rancid — the influential American punk band — played a legendary show at the venue to a capacity audience in 1995, stipulating that if they played Thunder Bay, they would only play at Crocks or not at all. To this day, Rancid says it was their favourite show on that tour.
Crocks is operating today with those same goals of participatory culture in mind, and while the decor and bands may have changed, it's that sense of belonging and discovery that has become the backbone of the city's live-music scene. Frank is still curating great lineups with contemporary artists in its new location — just around the corner on Red River Road, but in a larger venue - inside NV Nightclub! Even in this larger space, the stage is still the centrepiece, providing an intimate listening experience for the city's music lovers.
"Music can shape an entire generation and it did here in Thunder Bay," Frank says. "It really shaped an entire city — what they dressed like, what they listened to, what they looked like, what they did for a living, and that's how deep music can change lives."
Crocks is located inside NV Nightclub at 228 Red River Road.
For information on all upcoming shows at Crocks, check them out on Facebook, Twitter or at loffredo.ca