Chowing down in Thunder Bay
Discover a diverse Northwest Ontario food scene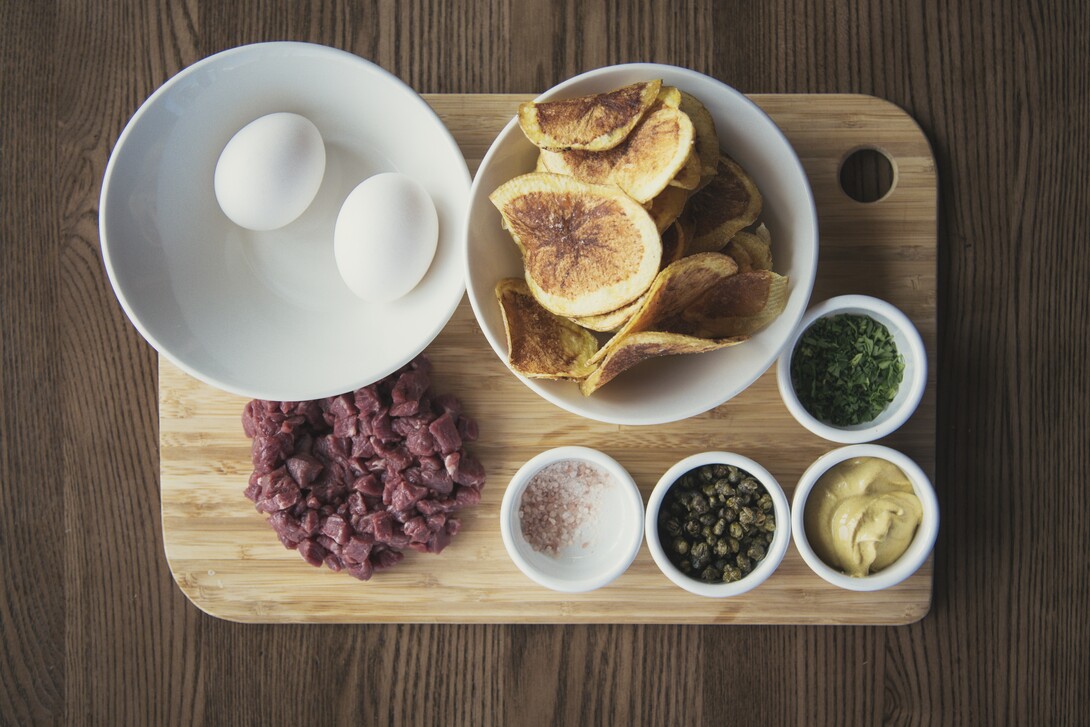 Being somewhat of a foodie, I was rather excited when I found out I'd be heading to Canada—Thunder Bay, Ontario to be exact, a town perched on the shores of Lake Superior. I pictured enormous moose steaks, vats of maple syrup and, if I was lucky, poutine—that legendary Québécois dish consisting of French fries and cheese curds topped with gravy.
However, the first sign that Thunder Bay's food scene is a cut above comes at Tomlin, the downtown restaurant I visit on my first night. It's a Thursday evening but the restaurant's already packed, so I pull up a seat at the bar. Being a meat lover, my eyes are immediately drawn to the charcuterie board, although there's one item I've never come across: something called head cheese. A local explains that it's a terrine-like dish made with meat from a pig's head. Not that you'd know—on this occasion, it comes in a beautiful breadcrumb-covered parcel. And it's delicious—wonderfully tender and filled with flavour. Tomlin is typical of the wave of restaurants throwing opening their doors in Thunder Bay, where owners and chefs are motivated by a passion for good food and lured to the city by its small, tight-knit community of restauranteurs.

"The growth of Thunder Bay's food scene over the last five years has been so exciting," says Steve Simpson, chef and co-owner of Tomlin. "It's a real honour to be a small part of a group of restaurateurs who are so supportive of each other, and who push each other to grow." It's the first time I've come across head cheese, but then again, the pioneers of Thunder Bay's food scene are earning a reputation for thinking outside the box.
At Bight, a beautiful restaurant on the recently revamped waterfront, one of the most popular dishes is the restaurant's twist on poutine. Bight's version comes with arugula and fresh sour cream. Another best-selling starter, scallops, comes with Chinese sausage and kombu butter.

The abundance of top notch, local suppliers makes chefs' jobs slightly easier. Bight's suppliers include some of Thunder Bay's most successful companies, including the Sleeping Giant Brewing Co, Tarrymore Farms, Big Lake Pasta, and Thunder Oak Cheese Farm. Many restaurants source their fruit and vegetables from the urban farms managed by Roots to Harvest, an organisation which describes itself simultaneously as an "urban agriculture" group and "punks growing food." Executive director Erin Beagle says her inspiration was similar schemes such as The Food Project in Boston, Massachusetts.
Every year, Roots to Harvest hires students from a local school to work at one of their urban gardens, and Thunder Bay residents keen to flex their green fingers can rent tools from a Garden Tool Lending Library set up by the organization, which also holds regular cookery classes. "We're about creating inclusive, welcoming and vibrant spaces for people who traditionally find themselves on the fringes for different reasons," explains Erin. Produce grown at the urban gardens isn't just sold to local restaurants—I also spot it at Thunder Bay's farmers' market, where their vegetables and herbs vie for space alongside jars of wildflower jams and huge slabs of elk meat.
There are more exciting twists on much-loved classics at Thunder Bay's Caribou Restaurant and Wine Bar on Hewitson St. Opened in 1999, its regulars flock here for the enormous wine list and huge steaks, as well the pizzas, made in the wood-fired pizza oven. "I'd recommend the tostadas or the avocado tartar," confides executive chef Craig Vieira. "They've both got bold flavours and they're dishes you won't find anywhere else. "For entrees, it's got to be the sirloin served with mojo sauce (a spicy, pepper-based dressing) or the maple-glazed salmon."
During my week in Thunder Bay I quickly discover other favourite hangouts. There's the Up Shot Coffeehouse (look for the cafe's merchandise at the gift shop in Thunder Bay International Airport) where I meet Crystal Co, who founded the business with her friend Aundrea Rajamaki. Recent graduates of the nearby university, they bonded over a shared love of coffee and run the cafe themselves, with no other employees. Crystal raves about the sense of community, and tells me about the recently-launched Thunder Bay coffee card, which costs $10 and entitles the owner to two drinks (when purchased together) at participating establishments. The aim is to encourage locals to take time out and reconnect with friends and family. Proceeds go to Thunder Bay's branch of the Canadian Mental Health Association.
Another favourite is The Hoito*, a Finnish restaurant which celebrates its 100th anniversary this year. I visit after a recommendation from a Thunder Bay local, who describes the breakfasts as the best in town. He urges me to arrive early and I soon realize why. I take my seat at 8 am, shortly before the queue doubles in size and snakes up the stairs and out onto the street.
*Note: As of June 2022, the Hoito is currently closed due to a fire. 

The majority of customers seem to be devouring huge stacks of Finnish pancakes, but the restaurant's also famous for its version of the eggs benedict, which has acquired a cult following. Having devoured two (all in the name of research, obviously), I can clearly see why.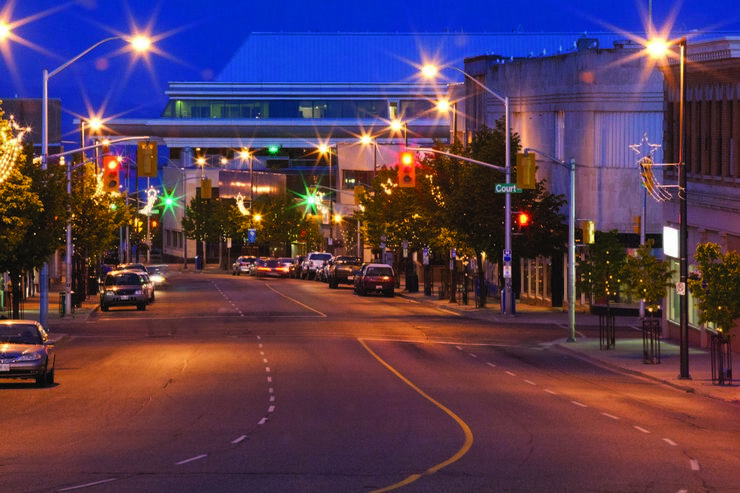 I leave Thunder Bay several pounds heavier, but with a new appreciation for a food scene built on creativity, passion and a sense of community. Oh, and a serious addiction to Finnish pancakes. Bon appétit!