How to Get to Northern Ontario
Planning a trip to Northern Ontario? Here's how to get there by plane, train, and automobile! Taking the bus or a ferry are great options, too.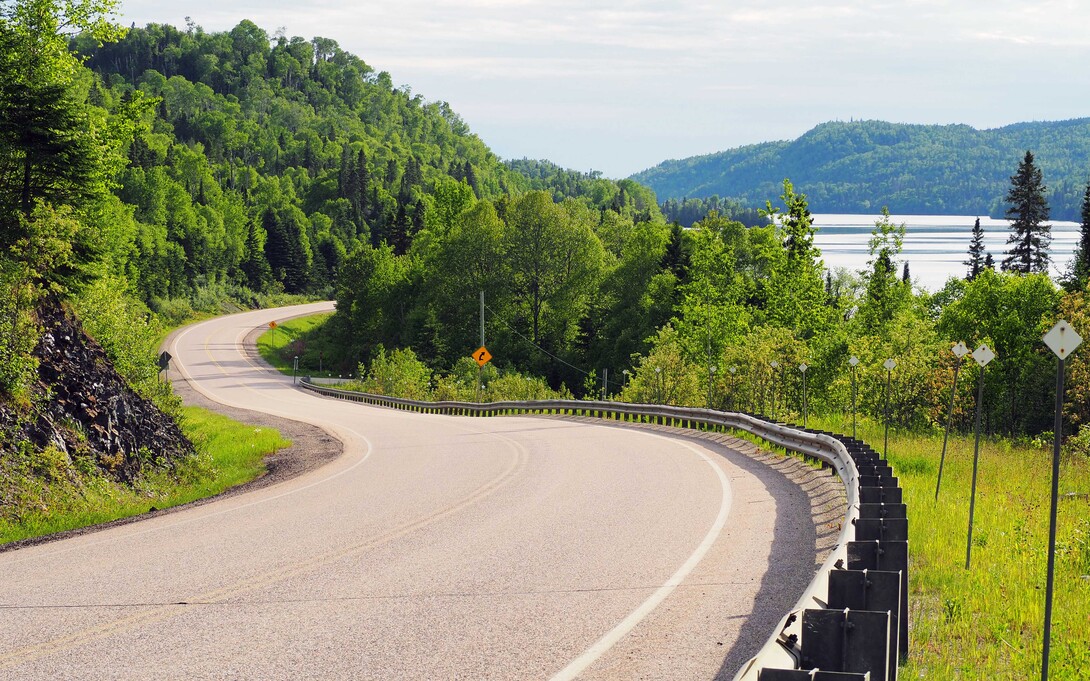 Northern Ontario is an ideal destination for all types of outdoor activities throughout the year: hiking, kayaking, snowmobiling, fishing (to name a few). And just as there are many ways to explore this scenic region, there are also many ways to get here. What's the best way to get to Northern Ontario? That all depends on where you're coming from. Whether driving in from just across the border in Michigan or Minnesota, taking in the scenery via a leisurely train ride from Toronto, or flying in from a more far-flung destination, there are plenty of options for arriving to Northern Ontario in style. 
Here we offer a complete list of the airlines, border crossings, trains, and ferries that will get you to Northern Ontario.
Arriving to Northern Ontario by Car, Truck, Motorcycle, or RV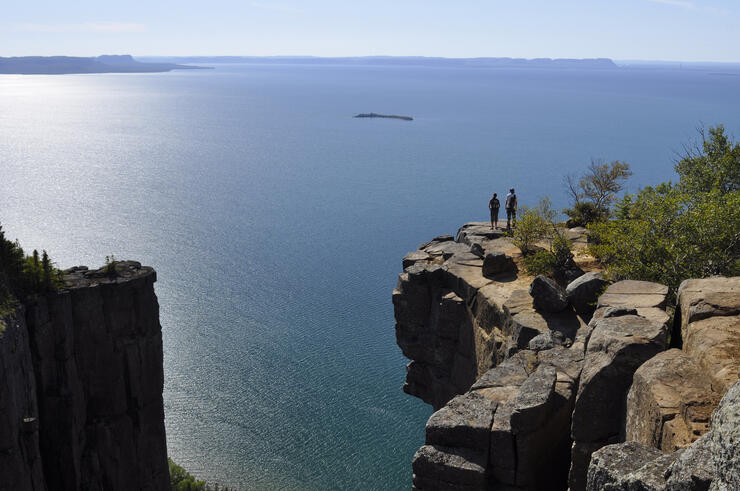 Whether it's a road trip in the family car, camping adventure in an RV, or motorcycling tour, driving is one of the most satisfying ways to experience Northern Ontario's stunning offerings. And there are several routes from Southern Ontario as well as border crossings between the U.S. and Ontario that make it easy for travelers to arrive from Minnesota, Michigan, Toronto, or Trois-Rivières. 
For American travelers, these are the border crossings between the U.S. and Northern Ontario, all of which operate year-round, 24 hours a day.
From Minnesota
Baudette. At the end of the MN 72 freeway, crossing over the Baudette–Rainy River International Bridge will direct travelers to the city of Rainy River, and onto Highway 11, the second-longest highway in Ontario.
International Falls. About 60 miles east of Baudette, this crossing at the Fort Frances–International Falls International Bridge will take drivers from the US 53 freeway onto Highway 71 in the waterfront town of Fort Frances. From there, you can continue north on 71 to the cities of Chapple and Kenora and beyond.
Grand Portage. This border crossing on MN 61 at Pigeon River Bridge, a few miles east of Wauswaugoning Bay will bring travelers to the city of Pigeon River and onto Highway 61. Keep heading north and you'll pass through Cloud Bay, Neebing, and on to Thunder Bay.
From Michigan
Sault Ste. Marie. The I-75 will bring you to the Sault Ste. Marie International Bridge and then to the charming city of Sault Ste. Marie itself, where you'll want to be sure to stop for a meal, some shopping, or to take in some of its cultural offerings. From there you can head north for a drive along Lake Superior or east toward Sudbury.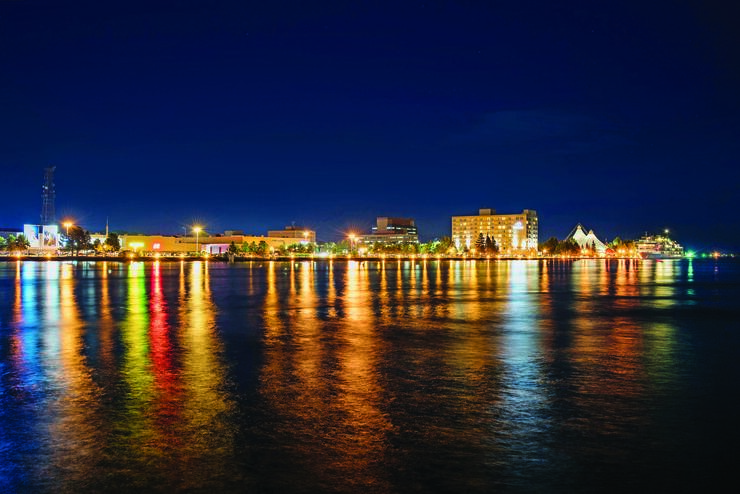 Port Huron-Sarnia. The I-69 or I-94 will bring you to the Blue Water Bridge, at the southern tip of Lake Huron, where you will end up at the town of Sarnia. From there you can head east on Highway 402 and hop on Highway 21, which will take you north along Lake Huron. 
Detroit-Windsor via tunnel. Just across the Detroit River, this crossing will bring drivers to the city of Windsor. From here you can make your way north.
Detroit-Windsor via Ambassador Bridge. Just a few miles down the Detroit River is this second entry point into Windsor that gives travelers another way to make their way into the province.
From Southern Ontario
All roads lead north.
Take the 6 up to Tobermory and the ferry to Manitoulin or take the 400 to Barrie and beyond.
From Barrie you can hop on Highway 11. This popular artery connects tons of communities from Barrie, North Bay, Temiskaming Shores, and goes all the way to Thunder Bay.
The famous Trans-Canada Highway runs northwest from Ottawa and takes visitors through North Bay, Sudbury, Sault Ste. Marie, and on to Thunder Bay. 
Arriving to Northern Ontario by Air
Many Northern Ontario hot spots are easy to reach by flying into one of three major international airports—Toronto Pearson and Ottawa Macdonald-Cartier in Ontario and Winnipeg Richardson International Airport in Manitoba. These airports are serviced by most major U.S. and international carriers.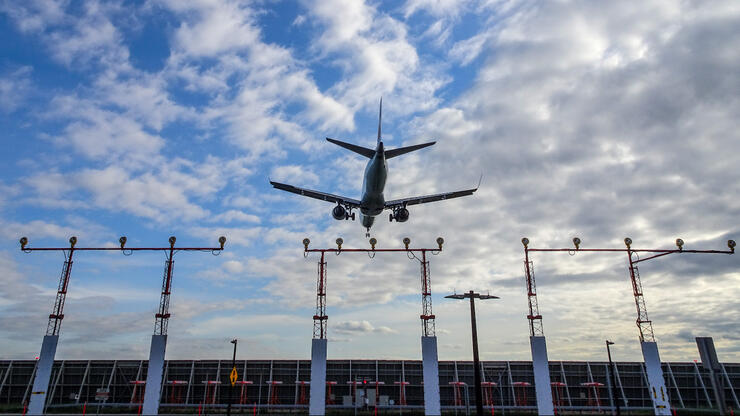 Once there, visitors can get a connecting flight to one of the region's many other airports. Many of these airports serve as a great jumping-off point for exploring everything Northern Ontario has to offer. These include:
Air Canada flies in to this airport from Toronto Pearson and Porter comes in from Billy Bishop Toronto City Airport. See the latest updates on arrivals and departures on the airport's flight stats page.
Air Canada flies in to this airport from Toronto Pearson and Porter comes in from Billy Bishop Toronto City Airport. See the latest updates on arrivals and departures on the airport's homepage.
Thunder Bay International Airport
WestJet and Air Canada fly into this airport from Toronto–Pearson, while Porter flights from Toronto's Billy Bishop, as well as Ottawa and Montreal arrive here. Direct flights from Mexican destinations including Punta Cana and Cancun also arrive here via Sunwing Airlines. For the latest flight times, go here.
Timmins/Victor M. Power Airport
Air Canada Express and Porter Airlines both fly here from Toronto. See more details here.
Visitors may also opt to drive and enjoy the region's many small towns and scenery along the way.
Arriving to Northern Ontario by Ferry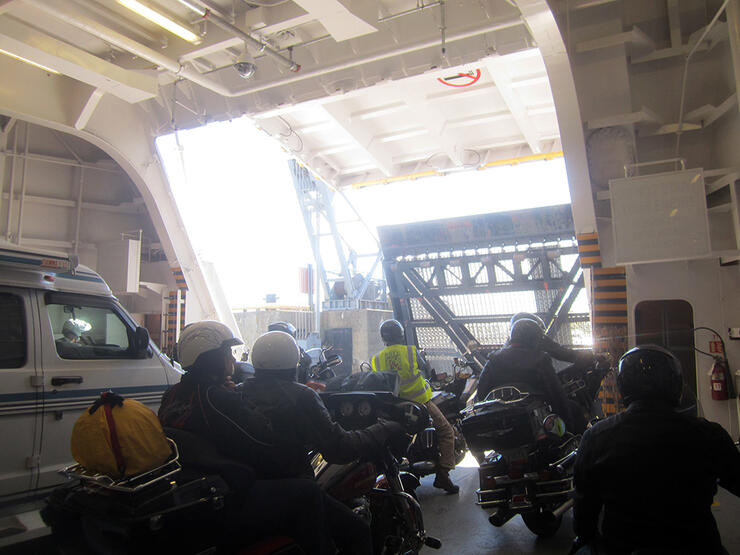 For those who like to get out on the water, travelers can also consider accessing one of Ontario's most famous Northern islands via ferry.
From Tobermory, Ontario, to Manitoulin Island this seasonal ferry service bring passengers to one of Ontario's most beautiful islands. From there, visitors can drive on to all points north via the land bridge on the north of the island. 
Arriving to Northern Ontario by Train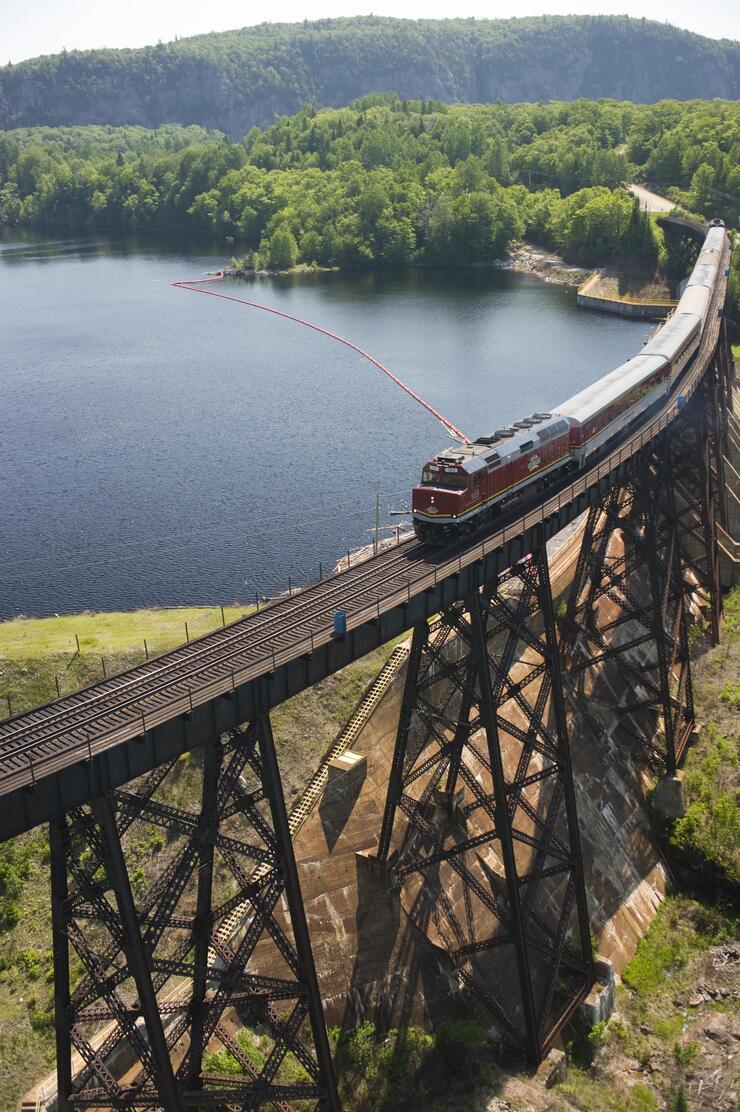 For those who prefer to travel by rail, Amtrak's Maple Leaf line will bring travelers from New York City into Toronto's Union Station. From there, Canada's VIA Rail service can be taken to Sudbury or White River in Northern Ontario, or further west to Winnipeg.
The Polar Bear Express offers service from Cochrane to Moosonee and all stops inbetween with service four days a week. A trip on the Polar Bear Express to Moosonee (the town known as the gateway to the Arctic) to see the Northern Lights (and perhaps some polar bears) is a bucket list experience no one should miss. 
Arriving to Northern Ontario by Bus
Traveling by bus may take a bit longer than flying, but it's an easy, affordable, and scenic way to get to Northern Ontario. Ontario Northland offers service from Toronto and Ottawa to dozens of cities as far west as White River. Once you're up north, bus operator Kasper also offers services throughout the region. Kasper also operates a route from Winnipeg to Thunder Bay as well as offering charter services to wherever you want to go! 
For more expert advice and information on how to get to your destination, reach out to the tourism folks at Northern Ontario's Sunset Country, Algoma Country, Superior Country, and Northeastern Ontario, who'd be happy to help, or call or email your lodge, resort, or campground and ask for advice!