What Can I Bring Into Northern Ontario?
From what to bring (passports) and what to leave at home (cannabis), here's everything you need to know.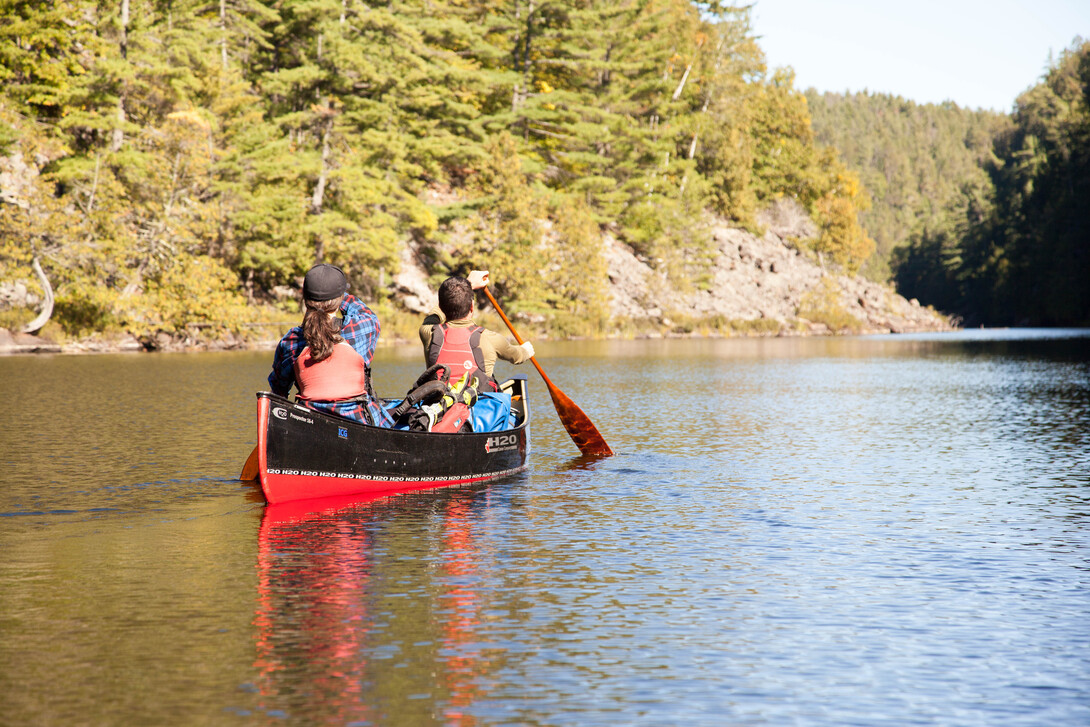 If you're heading to Northern Ontario, Canada, from the United States, you'll need to be mindful about what you're bringing along. Some items are only allowed in limited quantities (alcohol and tobacco), some require paperwork (firearms), and others just aren't allowed (illegal drugs). Some prohibited items may seem obvious, but did you know you can't bring firewood across the border? It's true! So read on and ensure you're prepared for your Northern Ontario adventure. And rest assured that whatever essential items you don't bring bring from home, you can pick up when your'e here (that includes firewood). From fresh fruit to firearms, here is what you can and can't bring into Canada.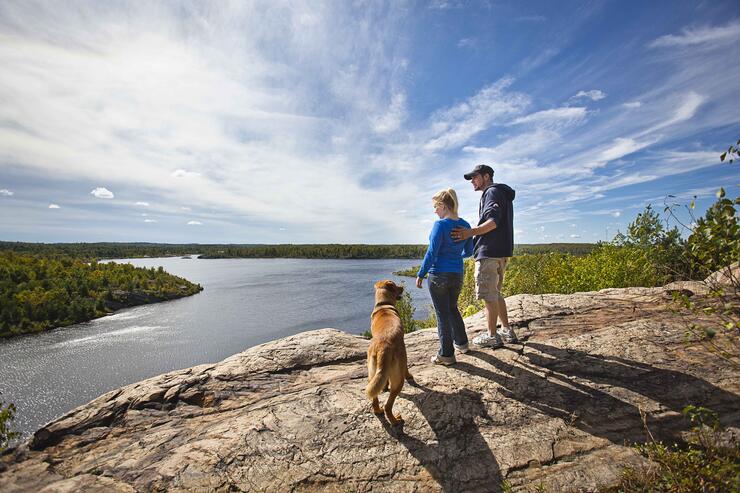 Important facts to know
Food
Visitors are required to declare any plant, animal, and food items brought into Canada. To avoid getting flagged and potentially paying a $1,300 fine or even facing prosecution, you'll want to be careful both about what you're bringing in and how much of it. Canada's Food Inspection Agency offers a fairly comprehensive list of what food products are allowed and how much of them. If you have a question about a specific item, consult the CFIA's Automated Import Reference System. But the general points you can keep in mind are:
Baked goods: up to 20 kg (44 pounds) per person are allowed, but cannot contain meat
Dairy products: up to 20 kg (44 pounds) per person of milk, cheese, butter, etc.
Note that milk and milk products are prohibited for anyone entering Canada from any country besides the U.S. 
Fish and seafood: all species are allowed except pufferfish and Chinese mitten crab
Fresh fruits and vegetables: up to 250 kg (550 pounds) of fresh fruit and vegetables per person (excluding potatoes, which are limited to 4 kg, or 8.8 pounds, per person)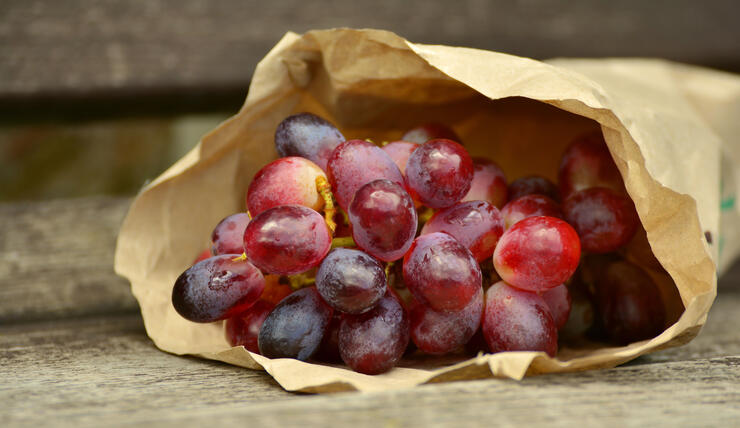 Note that any fresh produce must be free of soil, leaves, branches, or "plant debris." So be sure you've cleaned up those veggies before you loaded them in the car.
Frozen/canned fruits: up to 15 packages/cans per person
Frozen/canned vegetables: up to 20 kg (44 pounds) per person
Meat/poultry: up to 20 kg (44 pounds) per person, and 1 turkey per person
Note that any packaged meats must have identifying marks that indicate what the product is and proof of country of origin is required.
Alcohol and Tobacco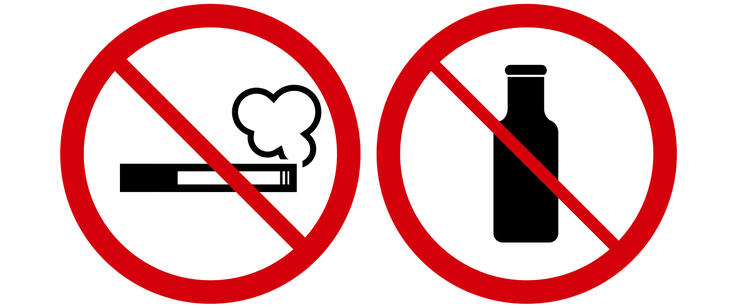 You're significantly more limited in how much alcohol and tobacco you are allowed to bring across the border. Full details can be found here, but the main takeaways are:
Alcohol:  As long as you've been away from Canada for 48 hours or longer, you can bring cross the border with either two bottles (up to 1.5 liters/53  fluid ounces) of wine, 24 cans/bottles of beer or ale (up to 8.5 liters/287 fluid ounces), or one standard bottle liquor (up to 1.14 liters/40 fluid ounces). To bring any of these across the border, you must also be of legal drinking age (which is 19 years old for the province of Ontario).
Tobacco: As long as you've been away from Canada for 48 hours or longer, you can either bring up to 200 cigarettes, 50 cigars, or 200 grams (7 ounces) of manufactured tobacco.
Prescription Drugs and Health Products
The regulations around health products and prescriptions can vary between Canada and other countries. Over-the-counter medications from the U.S. may require a prescription over the border. A 90-day supply of one's prescription drugs as well as over-the-counter medication is permitted, as long as it's packaged in the original retail or pharmacy packaging. Check out this guidance from Health Canada for more specific questions. Generally, if you're brining medications, keep them in their original prescriptions bottles and boxes so border officers can easily identify them. 
Cannabis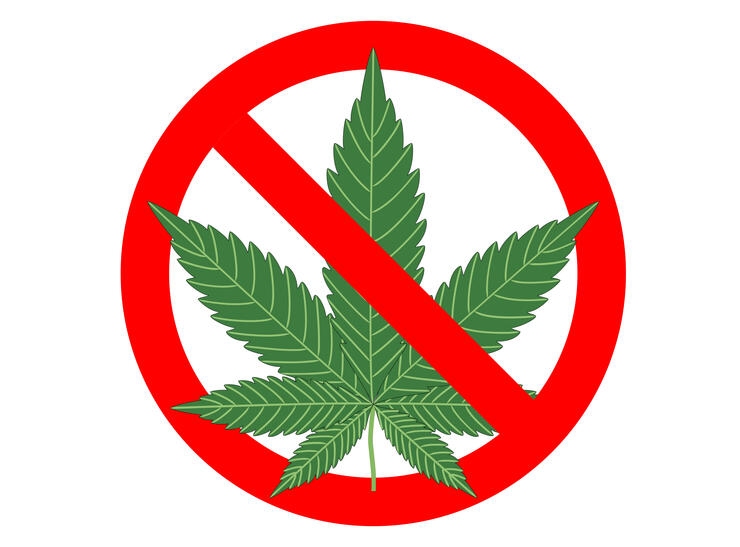 While cannabis is legal for adults throughout Canada, it is illegal in the U.S., and also illegal to transport it across the border. This includes cannabis in any amount, as well as products containing CBD, and even if you are traveling from an area where it is legal or decriminalized. So, if you're looking to enjoy some weed while you're in Northern Ontario, wait until you get to Canada to purchase it. For more details, see the Government of Canada's "Cannabis in Canada" fact page.
Illegal Drugs
This one should be obvious, but, no, you can't bring illegal drugs across the border.
Pets
You must declare any animal that you're bringing into the country. The CFIA offers specific rules for each type of pet or animal, including:
Dogs: Any dogs aged 3 months or older must have all necessary vaccines, including for rabies, and may be inspected by Canada Border Security Services, at a cost of $30 plus tax (and $5 for each additional animal). See more details here.
 Cats: Any cats aged 3 months or older must have a rabies vaccination certificate and will be inspected at a cost of $30 plus tax. See more details here.
Birds, fish, rabbits, and even horses, primates, and scorpions have their own specific requirements. So if your pets tend toward the exotic, review the specific rules for each type of animal.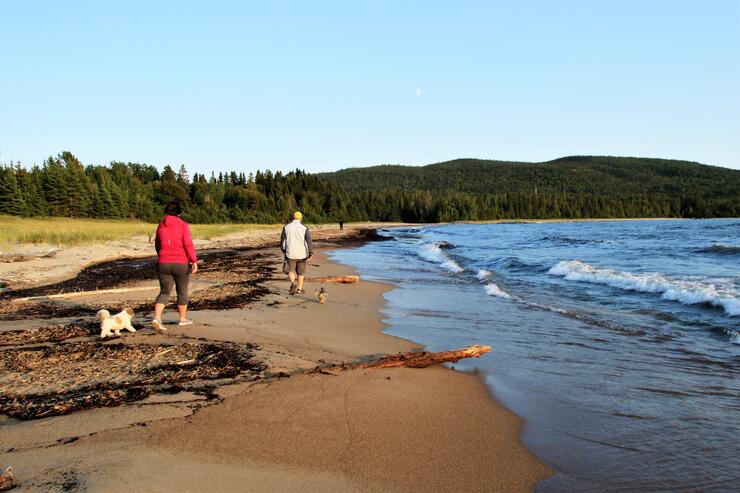 Plants and Flowers
All plant products must be declared, and that includes bouquets of flowers, houseplants, or medicinal/homeopathic plants you might otherwise think would not create an issue. But even these seemingly benign items can potentially carry pests or diseases that could threaten Canada's environment. If you have a question about a specific plant or flower species, check the CFIA's Automated Import Reference System to be sure it's acceptable.
Firewood
If you're heading to Northern Ontario, there's a good chance you're going to be doing some camping. But you'll need to leave the firewood at home, since these hunks of wood can house invasive insects and diseases that can decimate Canada's ecosystem. Instead, wait and buy firewood locally, near the camp site. Check out this helpful explainer about the dangers of moving firewood and instructions for how to safely acquire it, from the CFIA for more details.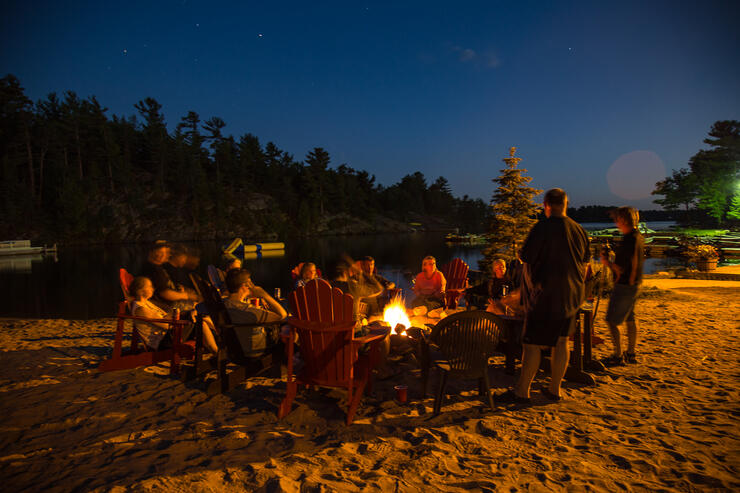 Items Contaminated with Soil
Like firewood, soil can hide all kinds of microbes, bugs, and other dangers to local ecosystems. Transporting soil across the border can subject you to fines or being turned away at the border. This includes vehicles, equipment, and even footwear that is arriving to the border contaminated with soil. More details from the CBSA can be found here.
Firearms/weapons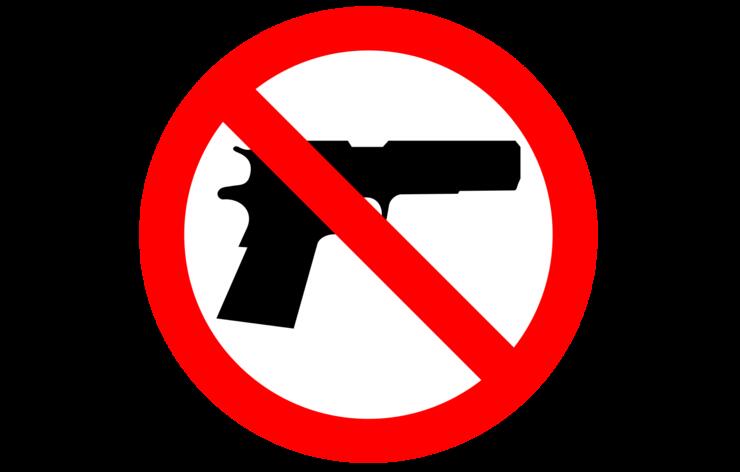 All weapons and firearms must be declared or they may be seized. Many weapons and firearm devices are completely forbidden from entering the country, including switchblade or butterfly knives, brass knuckles, firearm silencers, and more. Some firearms are permitted, as long as they serve a valid purpose (such as for hunting, reenactments, or protection from wildlife), and as long as the traveler has the approved documentation. For specifics on what is and is not acceptable, see CBSA's page on "Import and Export a Firearm or Weapon into Canada."
Mattresses
If (for some reason) you're bringing a used or second-hand mattresses across, you better be sure you have documentation that it's been cleaned or fumigated. Details on what that involves can be found here.
Whatever adventures you have planned in Northern Ontario, we hope you have a smooth border crossing and enjoy your stay in our beautiful region. 
For more expert advice and information, reach out to the tourism folks at Northern Ontario's Sunset Country, Algoma Country, Superior Country, and Northeastern Ontario, who'd be happy to help, or call or email your lodge, resort, or campground and ask for advice!