Eating Around the Lake
Five Places to Eat from Sault Ste. Marie to Wawa on Your Motorcycle Journey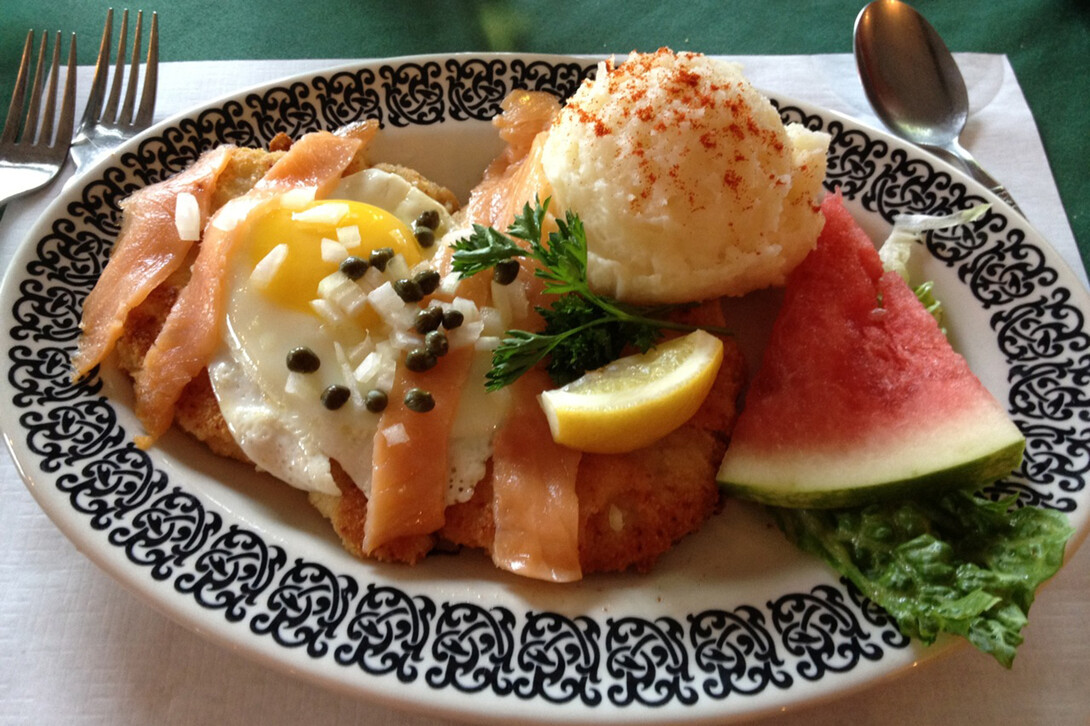 Lake Superior is a 2,300 km (1,450 mi) ride around, but just as you get started in Algoma Country there are several infamous foodie stops that will give you the reserves for this epic ride. Each of these stops has been thoroughly tested and biker-approved.
For more information about the Ride Lake Superior - Motorcycle Route visit www.ridelakesuperior.com
Caution: The author is not responsible for increased weight gain, meat sweats, or the requirement for post-meal naps.

It took a group of hardy boatmen to paddle a 26' canoe full of furs and supplies across this rugged landscape and they ate well to fuel their bodies. The Voyageurs' Lodge was founded on the same principles and serves up delicious food perfectly. Their selection of grab'n go sandwiches are delicious and the menu offers take-out and specials that change daily.  Top it all off with a butter tart -- amazing!
This place is a must-stop in the Soo if you're looking for over 100 flavours of wings with names like 'Megan Fox Hot' 'Devils Inferno', or flavours like Caribbean Jerk and Dr. Pepper BBQ. Now with several locations across Ontario, go to the place that started it all -- the Original Wacky Wings in Sault Ste. Marie.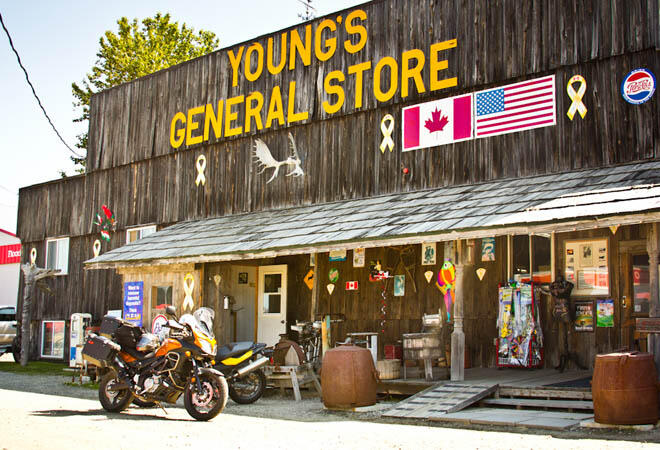 Sure, it's technically not a restaurant but this iconic old-fashioned general store can satisfy your hunger. Right inside the front door is a barrel full of pickles gently marinating in salt brine -- nothing says 'road trip' more than eating a pickle at Young's General Store. They have a great selection of ice cream, fudge and beef jerky.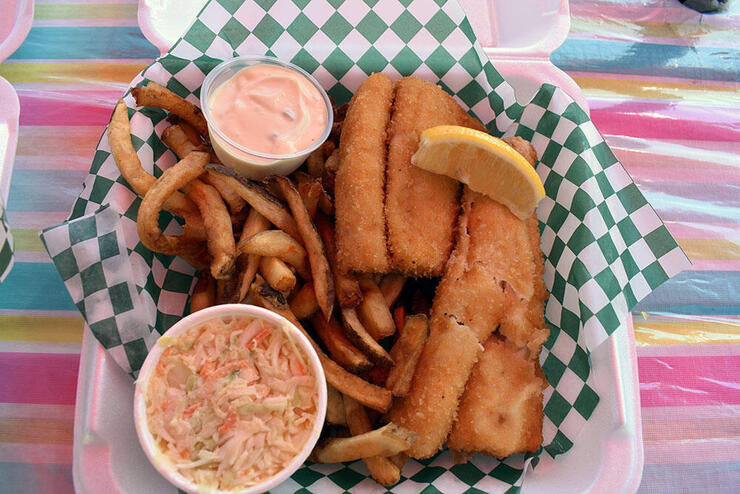 Enjoy fresh, locally caught hand-battered whitefish and lake trout from Lake Superior's waters, with fresh, hand-cut french fries. Be sure to purchase some smoked fish for a snack on the ride later. Find non-fish options including burgers.