The Trail Runs Cold...
This odd phenomenon seems to happen every year since I moved to Northern Ontario...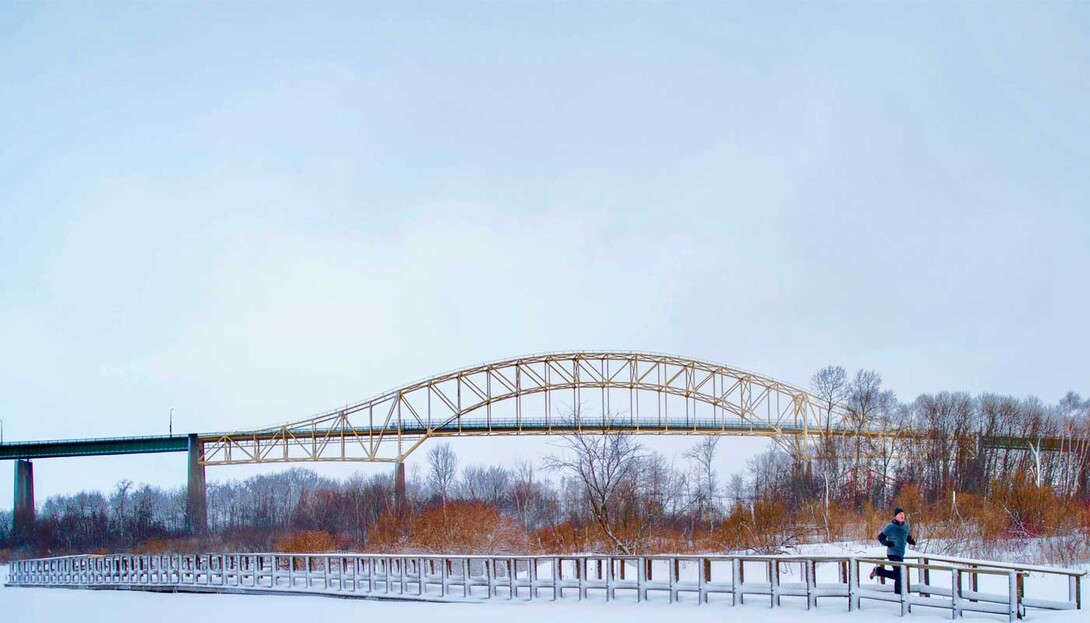 An authentic, textbook, Canadian winter. Especially out here in Goulais River. One winter had me miss six days of work via snow day and I felt I had gone back in time to when busses used to be cancelled as a child. But these snow days consisted less of building snowmen, forts, skating and tobogganing, and more of gruelling driveway and roof snow removal to ensure the Brash name survives this nasty Goulais winter again.
Dear Mother Nature drops subtle temperature hints in early October and maybe a scattered flurry or two. I find it easier to ignore these warning signs and immerse myself in the beauty of the fall colours. In my naivety, I somehow manage to convince myself that this beautiful season will never end. Even as leaves begin to fall and temperatures begin to drop.
Fall is my heaven for a number of reasons: this is trail running's greatest season. The cool crisp air, the vibrancy of the leaves, and the fact that bears for the most part have finished their berry picking and are not much of a worry on the trail. People are out hiking with family and their dogs. It's as if we are all soaking up these last few precious breaths of fall air we can inhale before the impending doom of our polarizing Northern Ontario winter.
Polarizing, You Say?
There is a great divide in this area regarding our winters. The Algoma Region is an outdoorsman's paradise regardless of the season. When it comes to winter, though, two schools of thought exist. "Get it over with" and "Let's rock!"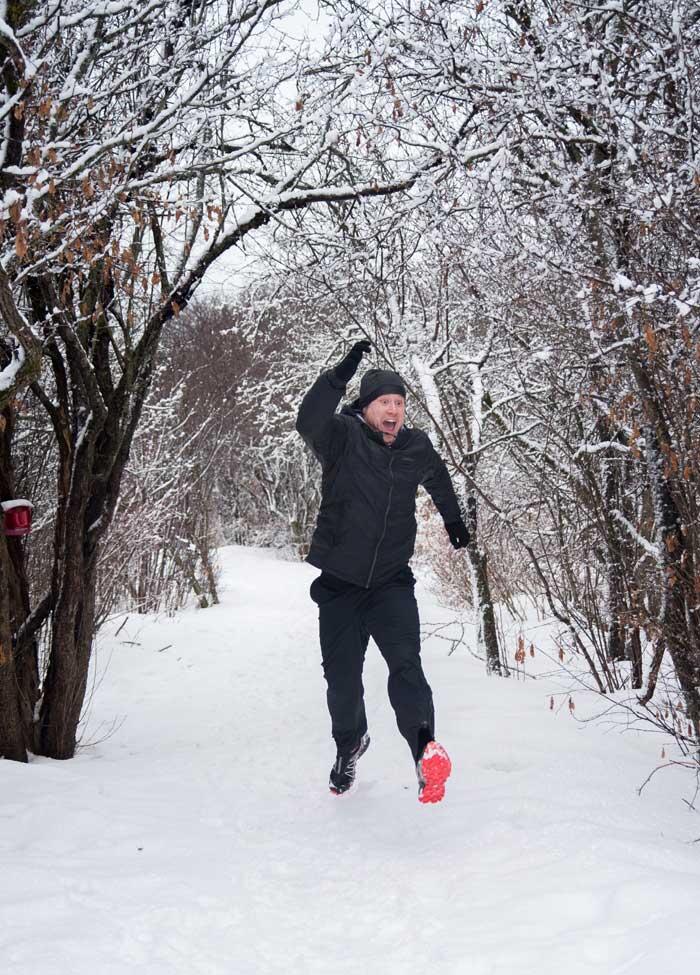 Snowshoeing, ice fishing, fat biking, cross-country skiing, and snowmobiling enthusiasts are counting down to that first blizzard as the kickoff to some of the finest winter sports Canada has to offer. The rest of us roll our eyes, get out the shovels, snow blowers, and roof rakes, and hang on for dear life, as we anticipate the sweet embrace of spring.
Stokely Creek Lodge essentially has to rip the trail out from underneath my feet before I admit winter is here. No matter how deep the snow, I'll continue running trail there until I see the groomers have been out and I can no longer in good conscience tread on the path being groomed for "the others." The heaven that is cross-country skiing and the snowshoeing season will soon begin for "them."
Now, this does not necessarily mean that trail runners are out of luck for the next five months (yes, five months to the Southern Ontarians in disbelief. December through April). Even May still has significant snow coverage up in the mountains here.
We do, however, have to improvise a little. Adapt a little. Be willing to work harder in less-than-ideal conditions. We have to be amenable to battling these harsh Northern Ontario elements. Endure some horrifically mundane kilometres on the dread mill. Spend a little more time at the gym, and bank some spirit by reading the right books. but most importantly, continue to dream and hold the belief that the trail will open its arms to us again soon.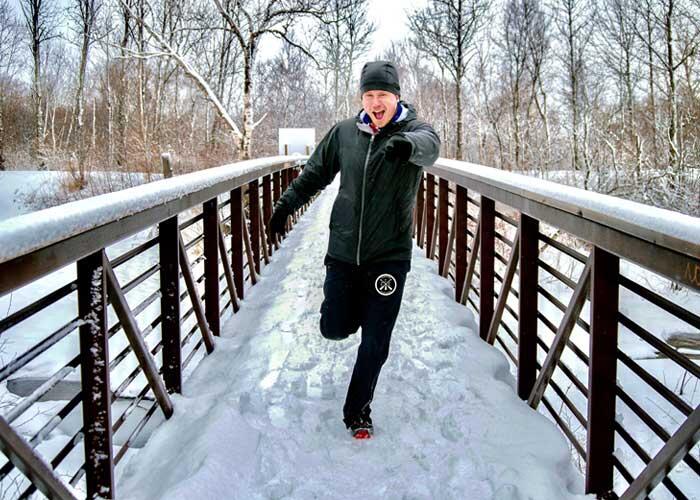 I myself am a bit of an odd duck when it comes to winter running as I take great pride in completing runs in declining temperatures with snow whipping in my face. This winter my most difficult run was a 10 km at night with my headlamp, during a snowstorm in -32°C weather. What am I trying to prove? Absolutely nothing.
It was my day to run the 10k and that weather just happened to be the hand I was dealt. Get it done. These are minor obstacles in the grand scheme of training, but they're certainly character-building. You just never know what you are going to get on race day. Best to have a wide breadth of experiences under your belt so as not to be caught off guard when it's go-time.
I have one friend that wakes up at 4 am to do his runs, a way more difficult task than just dealing with the weather. Last year I did that all winter, but soon I realized I am no good to anyone by 5 pm on a day I wake up at 4 am. Just not for me. Though I had to do some of this kind of training leading up to my race in Quebec last year, as it was a 3 am start.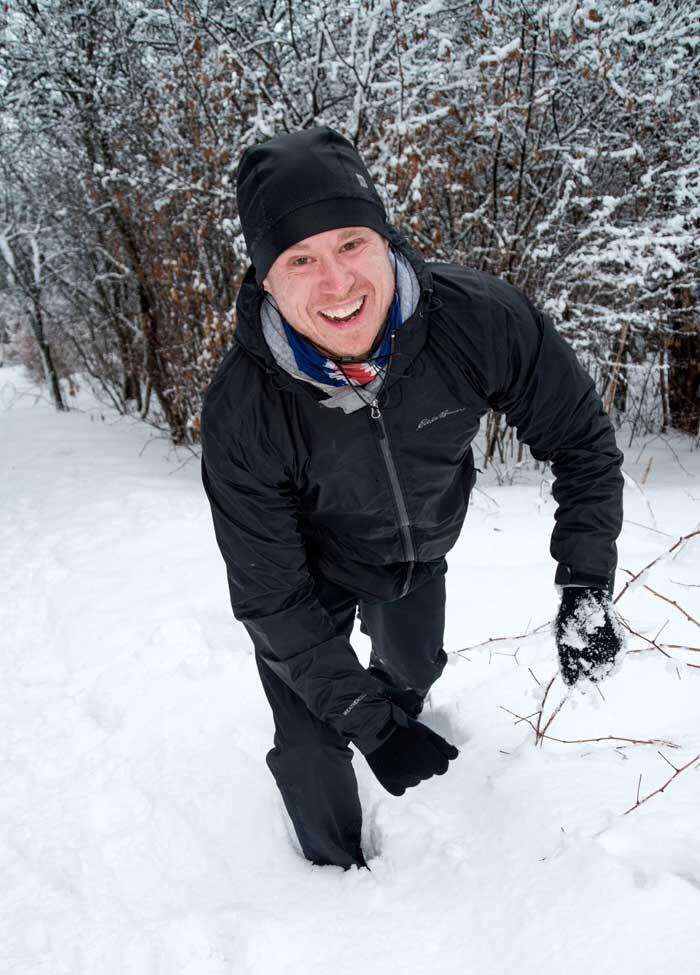 I have another friend who will almost exclusively run uphill interval sprints on the highest incline of the treadmill throughout the winter. Watching her attack these indoor hills is so inspirational that it almost makes me want to get on the treadmill and try it too but no thanks. I'll take -20°C and my Robertson Lake Road hills over that madness any day.
This all being said, Algoma trail runners have a few cheats or "hacks" we can institute to steal a few moments of trail bliss over this long hard winter. Though intermittent, they can prove an effective elixir when the trail runs cold.
Here are some of your options for non-road running in the Algoma winter. I didn't say they would be easy. Just options to keep you on the trail as we wait for spring. I sure hope it shows up, here again, this year.
1. Mile Hill
Again, I am sounding like a broken record now, but our Snow Machine friends do us a huge favour by packing down the snow on this stretch of winter trail goodness. Read this article on how to run it.
2. Stokely Creek Lodge / Hiawatha Highlands Snowshoe Trails 
You will either need to have a membership or purchase a day pass for the use of the trails for the day. Use your best judgment on what trail conditions will be like. If it just snowed two feet, you may want to wait a couple of days for the snowshoe patrons to pack it down for us. Some of the most beautiful and most difficult trail running in winter. You reap the rewards of a hard day on the trail with some of Algoma's most epic views.
3. Fort Creek
Again. Watch for dogs and wait a few days after a big snowfall for the walkers to pack it down.
4. Robertson Lake Road
Everyone knows this road in September and late October when they want to make their annual "Fall Colour" pilgrimage to the "Cliffs," but unbeknownst to us non-snowmobilers this "Trail" is actually groomed in the winter by the OFSC and goes a complete 32 km all the way to the Searchmont Ski Hill. Be sure to park before the groomed trails begin. You can't miss the "Parking Lot." Trucks, trailers, and snow machines bottleneck the road as this entrance is a major artery into a beautiful OFSC-groomed trail.
Two things. 1. Obey usual traffic laws if you choose to run this stretch and 2, wear your brightest gear to give snow machines plenty of time to see you. Best not to wear headphones on this trail so you can hear any traffic that could be coming up behind you. It's not an incessant amount of machines. For every hour I run out there if I see three machines I would be surprised. They are all out further on the system, so traffic levels are not much of a worry. You will encounter significant elevation gain/loss on this trail should you go for 10 - 20+ km. With the light give in the snow on warmer days, this route can mimic beach running, and on colder days the hard-packed snow is essentially road running on the trail. Fantastic training route in the winter. Plenty of gains.
5. Whitefish Island
One of my favourite places on this earth to run. I knew nothing of this paradise until a friend alerted me to its charm about two years ago. He would use his lunch hour to get out and complete the two loops that make up this magnificent trail (roughly 3.85 km). Routinely I use this as the middle part of my 10k runs Monday through Friday in spring, summer, and fall, but I had no idea how well packed down it was in winter! The combination of dog walkers, fat bikers, photographers, and hikers make this a perfect place to get in some quick trail in the winter. Vista views of the St. Marys River so pristine you'll feel you've stepped into a living Hemingway passage. Park yourself at the Historic Sault Ste. Marie Locks then cross the iconic swinging gates into this winter trail paradise. Check the map system when you get across, then make your choice on which loop you want to take first, but believe me, these routes are best enjoyed completing both on the same run.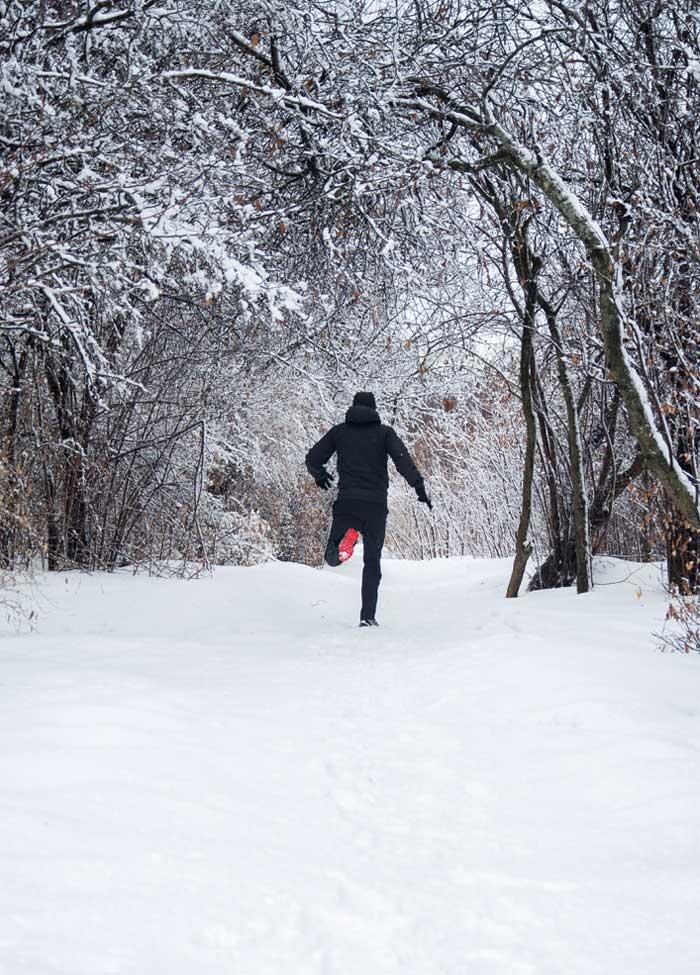 Side Note: On occasion, I've run these two loops 12 times for long training runs totalling 45 km, and what a comfort it is to know that should nature call, exit the loop and head down to the end of canal drive by the train tracks. There is one of the most well-maintained port-o-potties I've ever had the pleasure of using. Much more sophisticated than leaves in a forest.
Any questions? As always, hit me up here or on Instagram @bearinmindrunning