Pine Portage Lodge
Pine Portage Lodge has been serving those who love the great outdoors for over 75 years.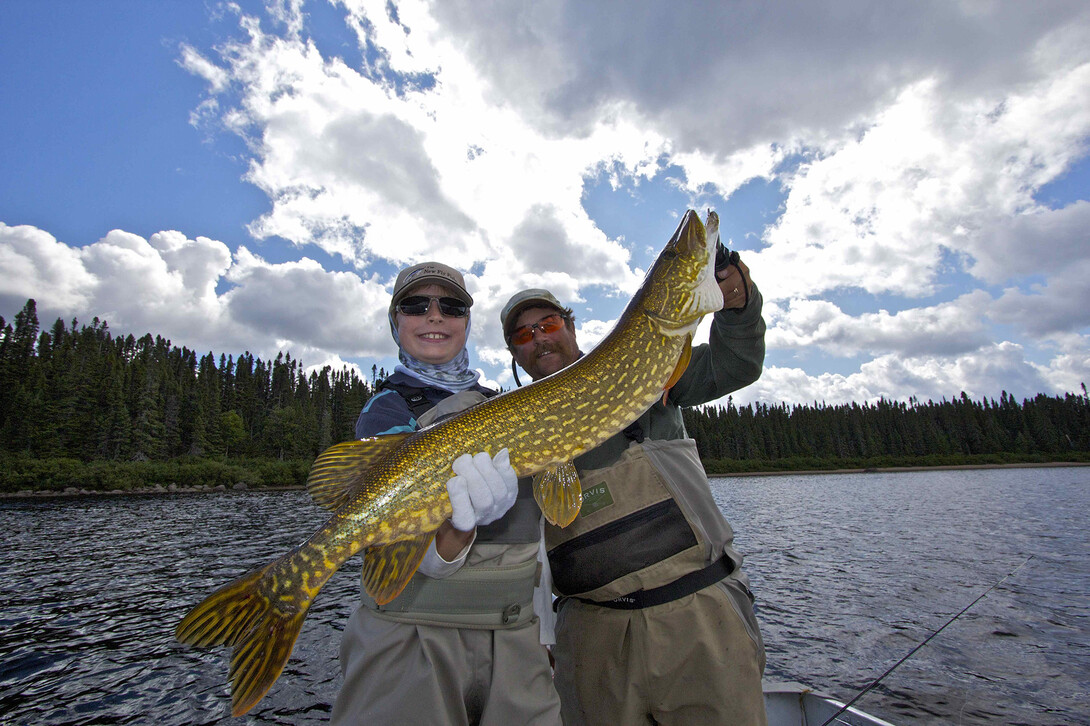 Since I was first introduced to fishing, the sport has become almost an obsession with me. I love travelling in Ontario's beautiful Algoma Country and testing different waters. Recently, I had the pleasure of fishing at Pine Portage Lodge on Kaby Lake, which boasts big pike and walleye. 
Lodge History
This full-service fly-in lodge was originally founded by the Watson Family in 1946. It's family-friendly and pets are welcome. Kabinakagami "Kaby" Lake has numerous weed beds, shoals and dropoffs, and has excellent walleye and northern pike fishing.
Today, the lodge operates under new ownership and continues to offer the same incredible outdoor experiences and excellent fishing for new and returning guests. 
Fly Fishing Patterns
When fishing, I used streamer patterns for the most part and had non-stop action for pike and some walleye. Although I was fly fishing, the conventional tackle user can be very successful here using spinners, plugs, and jigs.
Packages, Services and Amenities
16-foot aluminum boats are available with 15-hp motors. The lodge also has a complete line of tackle, bait, ice and gas. After fishing activities include backwoods golf-driving range, pool table, sauna, swimming, canoeing, hiking, satellite dish TV, Wireless Internet connection, mountain biking...and more!
Full American plan and Housekeeping plans are available. The meals are all home-cooked, and you never leave the table hungry! Guides are available on request, or you can head out and do your own thing. The beauty of the area is unbelievable. Abundant wildlife is in the area -- the chance of you seeing a moose, or bear, or waterfowl is high.
I was especially impressed with how the staff went out of their way to make sure we had a successful fishing trip. It seemed everywhere we went we caught fish.
To learn more about Pine Portage Lodge visit them on the web at www.pineportage.ca or give them a call toll-free at 1-800-363-4443.