Warm Up with Winter Fun
Here are 5 amazing ways to get your winter on this year.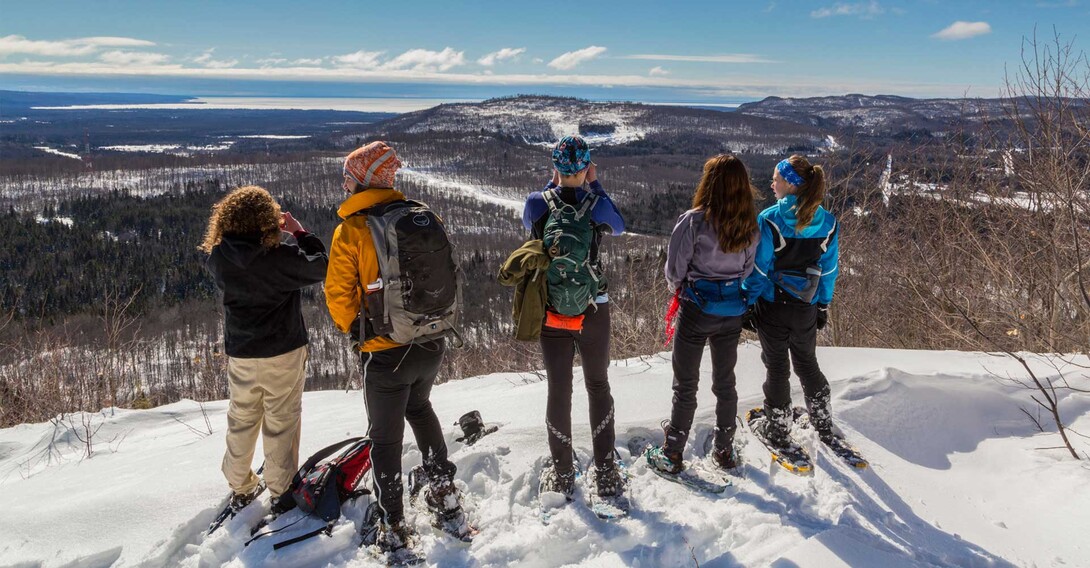 When the North dons its snowy white cloak, it's an amazing time to visit Algoma's pristine landscapes. Whether you are partial to ice fishing, skating, skiing, or snowshoeing, the North has you covered with plenty of fun ways to stay warm.
1. Ice fishing
In as little as a 15-minute drive from town, you can be fishing on stocked trout lakes. Walleye and northern pike are most commonly caught, though the occasional whitefish might be coaxed onto a veteran angler's line. Time your visit to partake in an ice fishing derby with family, or avoid those busier times on the lake for more serenity.
2. Ice Skating and Hockey on One of the Outdoor Rinks or Skate Paths
Ice skating and hockey are about as stereotypically Northern and Canadian an activity as the region can offer, and there is good reason for it. Gliding along one of Sault Ste. Marie's new skating paths, through a golf course (Crimson Ridge) or winding around Clergue Park and John Roswell Park along the waterfront, is an unforgettable winter experience. If you're extremely lucky, you might arrive when one of the lakes has frozen in a perfectly clear and reflective state, beckoning you to marvel at the clarity (once you test for a safe thickness of ice).
3. Downhill or Nordic Skiing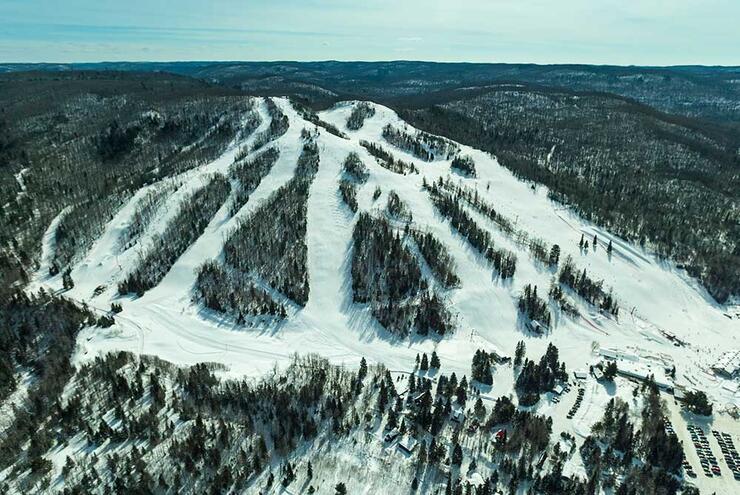 Downhill skiing at the Searchmont Resort is a true gem in Ontario. It boasts being the highest mountain in the Midwest, with a summit elevation of 1,600 feet, and 21 runs of various difficulties. Known for short line-ups, affordable prices, and great runs, Searchmont delights skiers and snowboarders alike.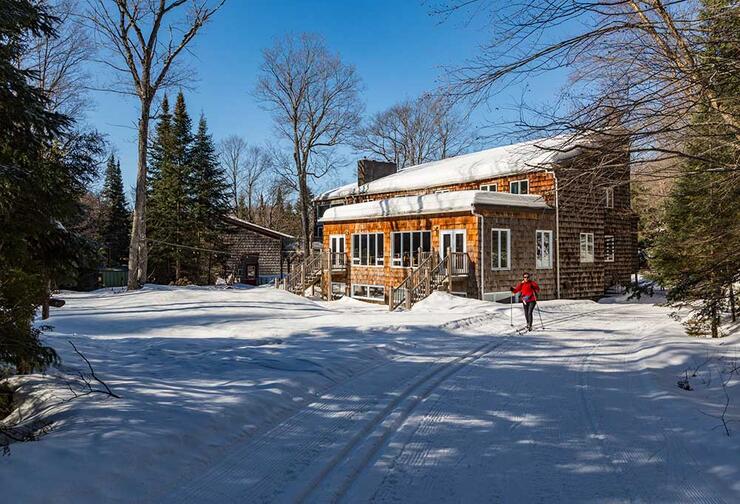 The region's cross-country skiing is also worthy of some bragging. Hiawatha Highlands and Stokely Creek Lodge, in the Algoma Highlands, have over 150 kilometres of some of the best cross-country ski trails in North America. If you grew up thinking that cross-country is slow, or dull, think again. The terrain is so varied that every ski is magical, and there are trails for every level of skier, not to mention both classic, skate-skiing, and backcountry routes.
4. Snowshoeing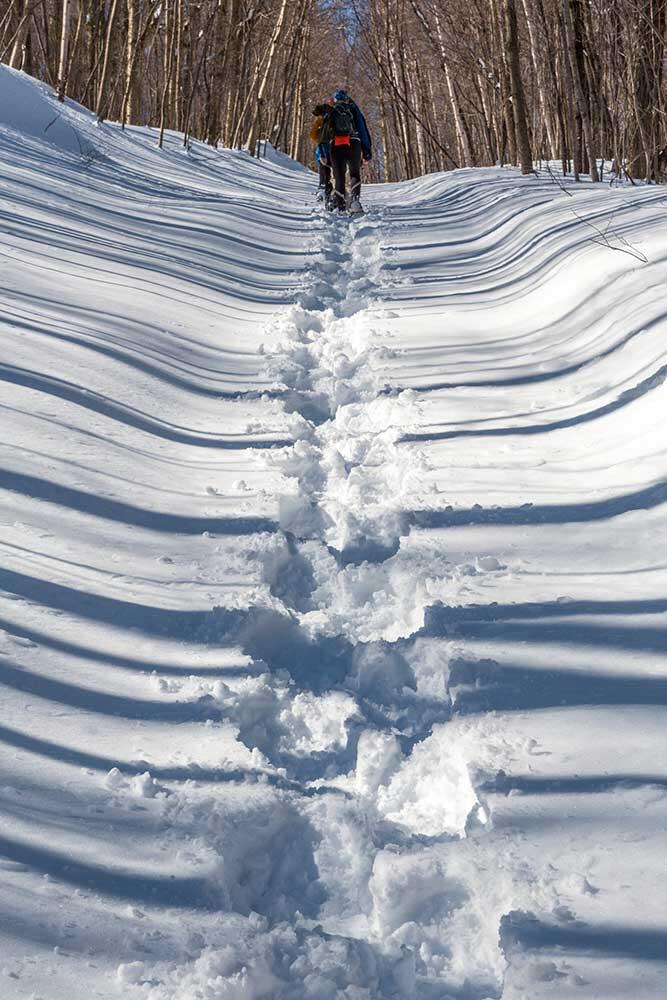 Snowshoeing has also become so popular that it now has its dedicated trails, with some of the most notable being at Hiawatha, Crimson Ridge, and Stokely Creek. For eco-tourism at its best, those looking for more than just exercise and fresh air will enjoy a guided snowshoe tour from the Lake Superior Watershed Conservancy. They offer an urban tour and a more rugged wilderness snowshoe tour, as fun, healthy ways to learn about the region's nature, wildlife, and the first peoples of the area.
Fat biking is another new way to enjoy winter. Rentals are harder to come by during the pandemic, but if you have a bike, there are trails specific to the sport.
Tips for Enjoying Winter Activities in Algoma
Did you know that it can be dangerous for skiers to catch a tip or edge in holes from people who walk their dogs or themselves on groomed trails? There are specific areas for winter dog walking and backcountry hiking, so walkers are asked to stay clear of the groomed trails.
Not so sure about your skill level? Don't have equipment? Lessons are available, as are rentals. Regardless of the winter activity you choose, proper clothing is needed to enjoy outdoor activities on the coldest winter days, but the shoulder seasons can be more forgiving. Local outfitters can make sure you are set up properly regardless of the weather.
With the right gear and a positive attitude, Algoma is a winter wonderland for all winter sports, whether you use a pole, blade, ski, or crampon.