This Lakefront Lodge Offers Riders the Perfect ATV Staycation, Rally, and More!
Edgewater Park Lodge is an ATV lovers paradise.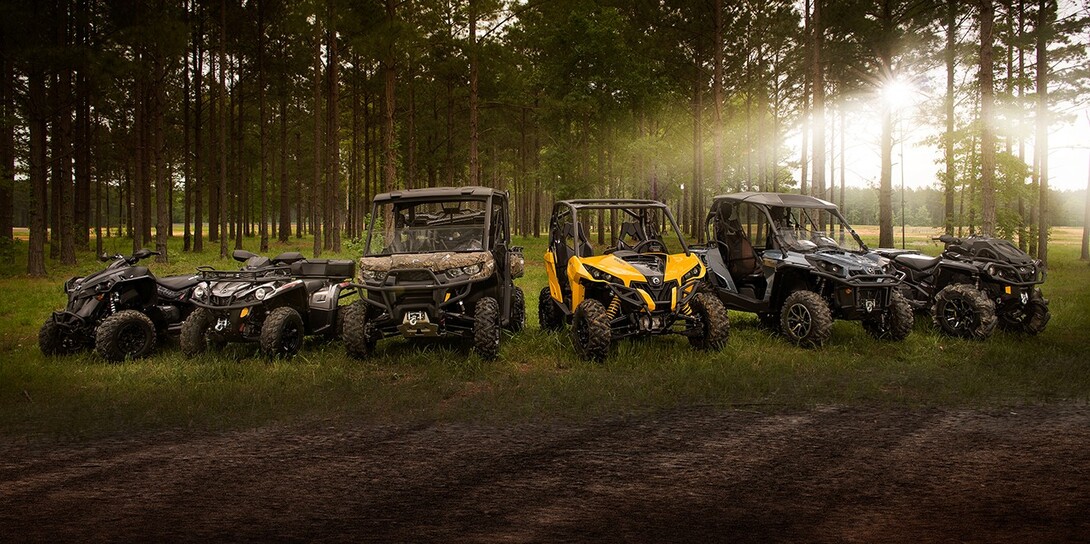 It is that wonderful time of year when ATV enthusiasts look for new and exciting destinations. This spring, off-roaders are heading to Kearney for the annual ATV rally, awesome trail riding, and the comforts of Edgewater Park Lodge in a beautiful, lesser-known region of Ontario.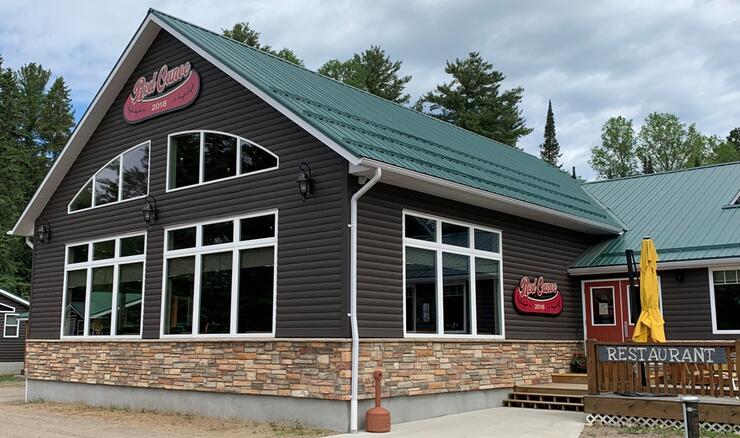 Why Edgewater? surf and turf!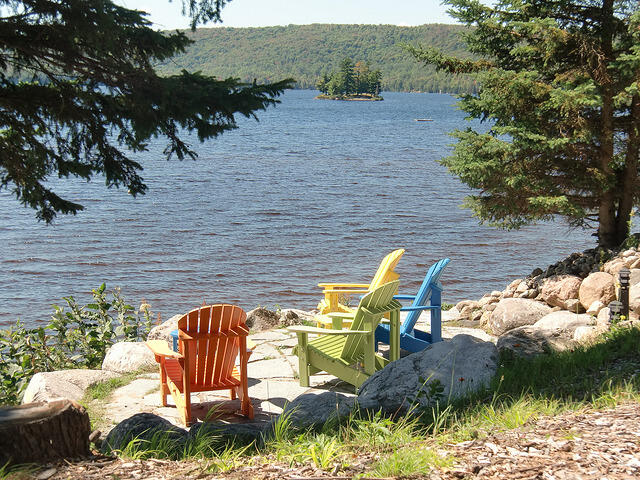 Edgewater is located on Sand Lake, six miles north of Kearney in the Almaguin Highlands, one of Ontario's best-kept secrets. Sand Lake is a scenic waterway where a good portion of the shallow shoreline is indeed sandy, as the name suggests. Edgewater Park Lodge is connected to the Magnetawan River system, which enters on the north shore and exits the south end. Sand Lake has two islands; Blueberry Island, located near the northern shore close to the mouth of the Magnetawan River, and larger Emerald Island found on the west bay. Edgewater resort benefits from this beautiful location on Sand Lake and its proximity to hundreds of miles of wilderness ATV trails. Call it the ultimate outdoor surf and turf!

ATVing in the Almaguin Highlands
ATV and quad enthusiasts are right at home here in Kearney, many of whom are already members of the Algonquin West ATV Club, an organization formed by a group of avid ATVers and business owners in the Almaguin who wanted an organized trail system to feed their passion. The club maintains mostly back roads with over 80% of the trails found deep in the bush, mainly on Crown land.  The club is run by a team of committed volunteers, supported by active members who also help maintain the trails, conduct events, and complete the plethora of tasks required to manage an ATV  
Established in 2007, the club has since have mapped-out over 200kms of trails featured in a full colour map with new trails added each year. The main purpose of the Algonquin West ATV Club is to offer atvers a safe place to ride and highlight the awesome tourism of the region. 
For more information on the Algonquin West ATV Club: customerservice@algonquinwestatv.com 
Ontario residents planning a getaway to Edgewater Resort this spring could receive up to 20% on accommodation expenses with the new Ontario Staycation Tax Credit. The temporary Ontario Staycation Tax Credit is a personal income tax credit, for Ontario residents, to claim 20% of accommodation expenses for vacations taken between January 1-December 31, 2022 in Ontario, up to a maximum of $1,000 for an individual and $2,000 for a family, which translates to a savings of $200 or $400, respectively. Just one more reason to get out of town and head for ATV country! 
For more information: https://www.ontario.ca/page/ontario-staycation-tax-credit
Lodging and Cabins at edgewater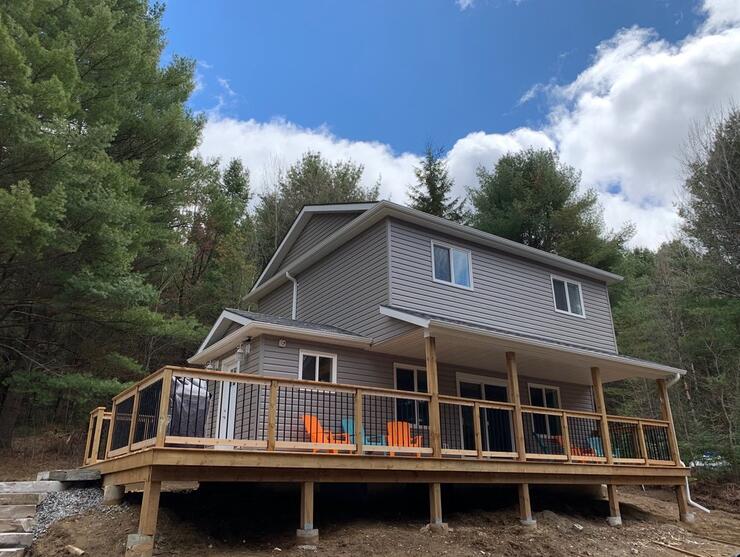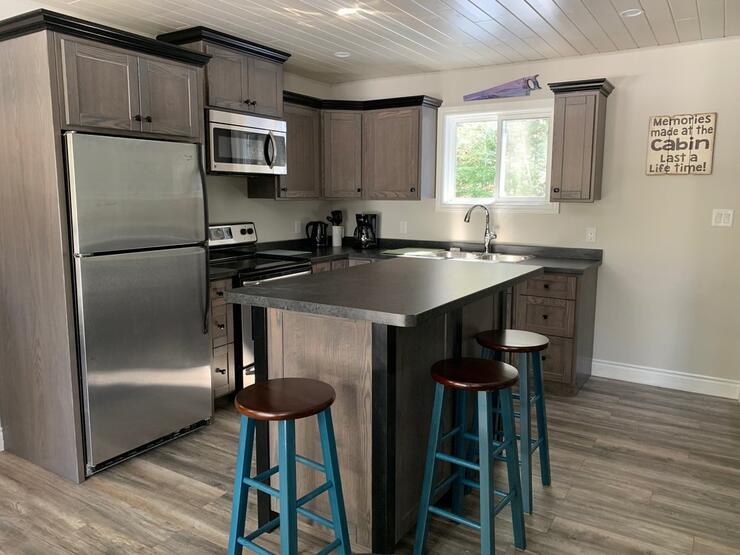 Lodging at Edgewater Park boasts a variety of beautifully renovated two, three, and four-bedroom self-catering cabins, fully equipped and ready to go. The Lodge built a beautiful new BBQ Gazebo for guests, available for families and groups to book for a day or afternoon. It is a lovely shaded area with 2 large BBQs, picnic tables, and hydro available. Edgewater also has a motel with a wrap-around deck, lounge chairs, and a recreation room. For ATVers with their own trailers or RVs, there are a number of campsites available on the property with hydro hook-up and a comfort station with showers and washroom onsite.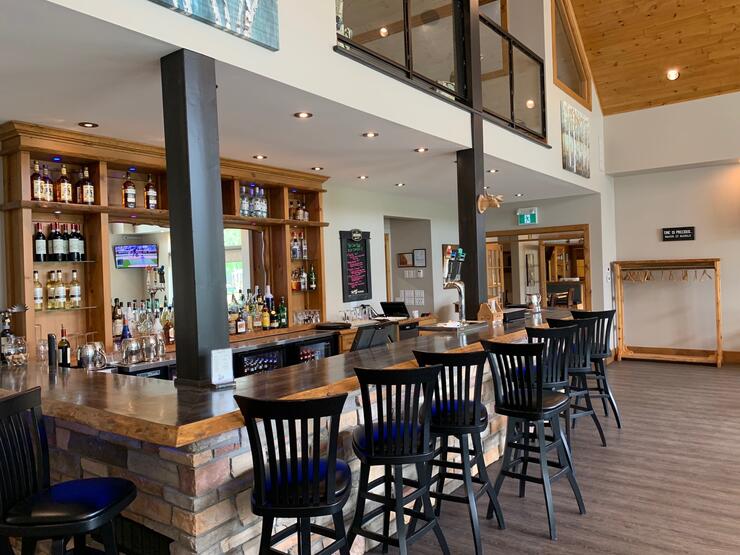 The fully licensed restaurant at Edgewater Park, called the Red Canoe, offers stunning views of Sand Lake all year round, only to be matched by the onsite chef's fresh, seasonal cuisine serving full breakfasts, lunch and dinner. Red canoe offers a spacious dining patio and two dining rooms available for private functions. The restaurant is licensed for Bring Your Own Wine, so guests may enjoy their meal with their favourite bottle.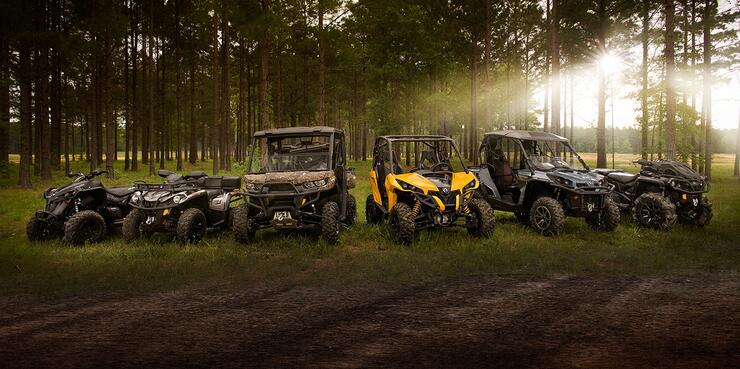 The annual Algonquin West ATV Club's spring rally is being held this year on April 30th. Ride starts at 9 am with a canteen lunch from 11 am – 2:30 pm. Your ticket includes a great day of ATV riding, tasty BBQ lunch on the trail, with a full dinner at Edgewater Park Lodge in the evening. All ATVs and side-by-side machines are welcome. Please remember that proof of insurance is required, and every driver must be a minimum of 16 years old with a valid driver's license.
Come to the Edgewater Park Lodge this spring for its proximity to wonderful ATV opportunities at your doorstep, check out the ATV rally, or take a tour through the majestic Almaguin Highlands. Whatever the reason, be sure to make the trip up if you love to ATV. You will not be disappointed!
Happy ATVing this spring and perhaps I will see you on the trails!