World-class ATV riding in Bancroft
Why the small town of Bancroft is such a hotspot for ATVing.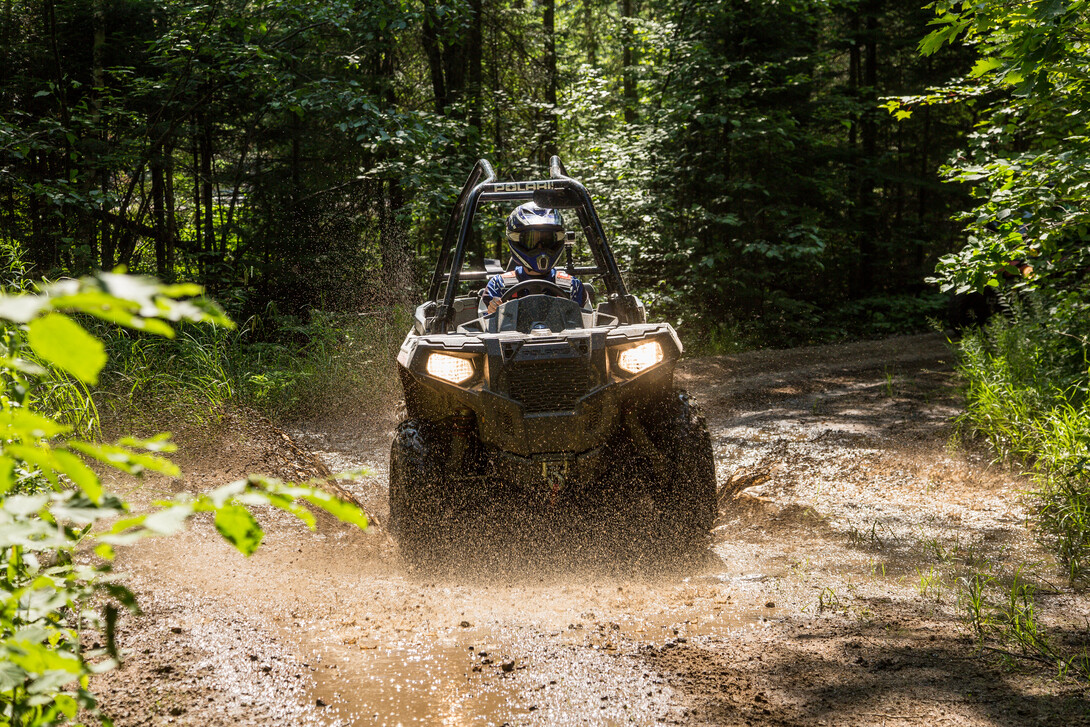 If you are an ATV enthusiast, then Bancroft is a destination you need to know about. Located in Ontario's Highlands, the little town of Bancroft is one of Canada's finest outdoor playgrounds.
The Hastings Heritage Trail is the corridor that delivers it all for quad riders. It's a 156-km multi-use trail that follows an old abandoned railway line, which starts in Glen Ross to the south and heads north to Lake St. Peter. This trail is part of the Eastern Ontario Trail Alliance (EOTA) that boasts a 700+ km network of trails that offer an adventurous mix of terrain for ATV enthusiasts. Located on the southernmost tip of the Canadian Shield, ATV riders will be thrilled with the scenic ride they will experience as the trail system cuts through muddy wetlands, incredible forests, around lakes and over rolling farmlands.
Checking the map, you'll see that the trail routes wind their way from Bancroft into all kinds of communities worthy of a stop and fully equipped to cater to your needs. From resorts and lodges to fuel stops and restaurants, touring riders will be well taken care of. Bancroft is the perfect hub to get your ride started and has a by-law permitting ATVs on their roadways. You can choose to take an organized tour, or else head out on your own on marked trails, township maintained trails, forest access roads, the Hastings Heritage Trail and more.
If a special event is more your style, Bancroft is becoming well known for the Dungannon Mud Bog. Hosted in L'Amable, just south of Bancroft on Highway 62, this fundraiser ride has grown significantly over the past few years, and now boasts over 400 quad entries. With a 75-km ride supported by an optional mud pit to play in at the lunch stop, this play day has become the basis of a popular weekend getaway for ATV riders from all over. Enjoy the region's trails on one day and take in the entertaining special event on another. Some folks trailer in and take advantage of the many supporting amenities on connecting trails; others ride in from outside the region and make it a tour.
Whether you are coming from the U.S., another part of Ontario or Quebec, the Bancroft area is easily accessible and completely connected to the ATVOntario trails and the Eastern Ontario Trails Alliance network.