ATVing in the Kawartha Lakes
A wealth of options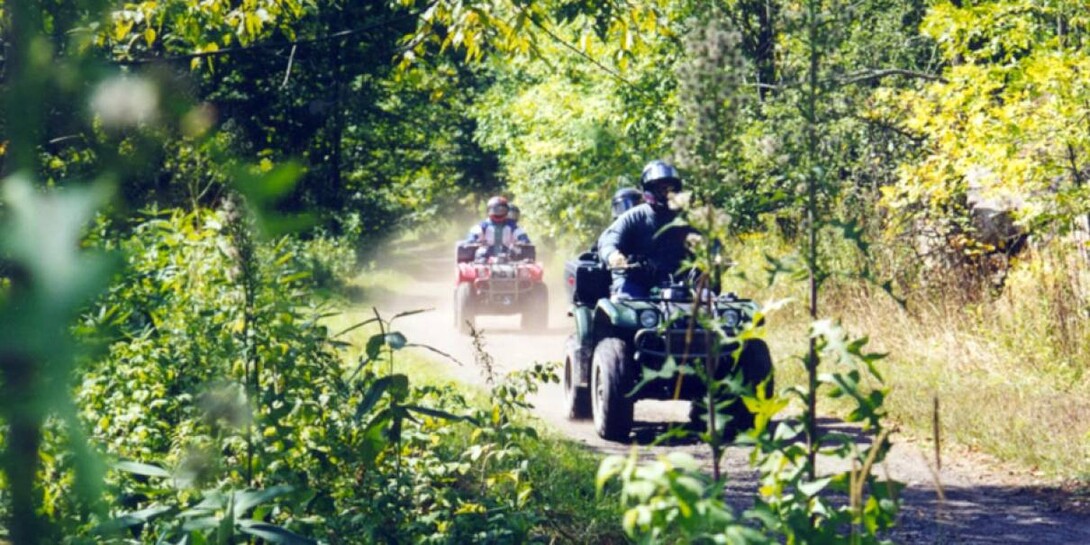 The Kawartha ATV Association is the only ATV Association in the Kawartha Lakes region, and boasts a membership of over 500 riders from all over Ontario. KATVA is an incorporated, not-for-profit organization that strives to be an advocate within its community for the purpose of promoting the safe and responsible use of ATVs, and to develop collaborative partnerships while respecting the environment and the interests of others. KATVA is a family-based organization promoting a strong environmental policy and trail etiquette that all members are proud to propogate and adhere to.
KATVA offers riders a choice of daily, weekly, and weekend permits as well as annual memberships. Permits and memberships can be purchased through a variety of retailers throughout the City of Kawartha Lakes, or online. All riders receive a free map of KATVA trails with the purchase of their membership.
KATVA is proud of its partnerships with the City of Kawartha Lakes and other local municipalities. Trails are maintained by KATVA members, volunteers and our community partners. With over 20 volunteer Trail Wardens who work with City By-Law Enforcement, they ensure a safe and responsible trail riding experience. The group offers riders a variety of organized rides and events throughout the year, you can get all the details when you visit their website.
So plan a trip to the Kawarthas and take part in an event, or explore the trail on your own. Experience what their members keep coming back for!