6 Ways to Be a Boater Without Owning a Boat
After checking out the Toronto International Boat Show, longtime boater Steve Sansford gives his take on how to enjoy the lifestyle without actually owning.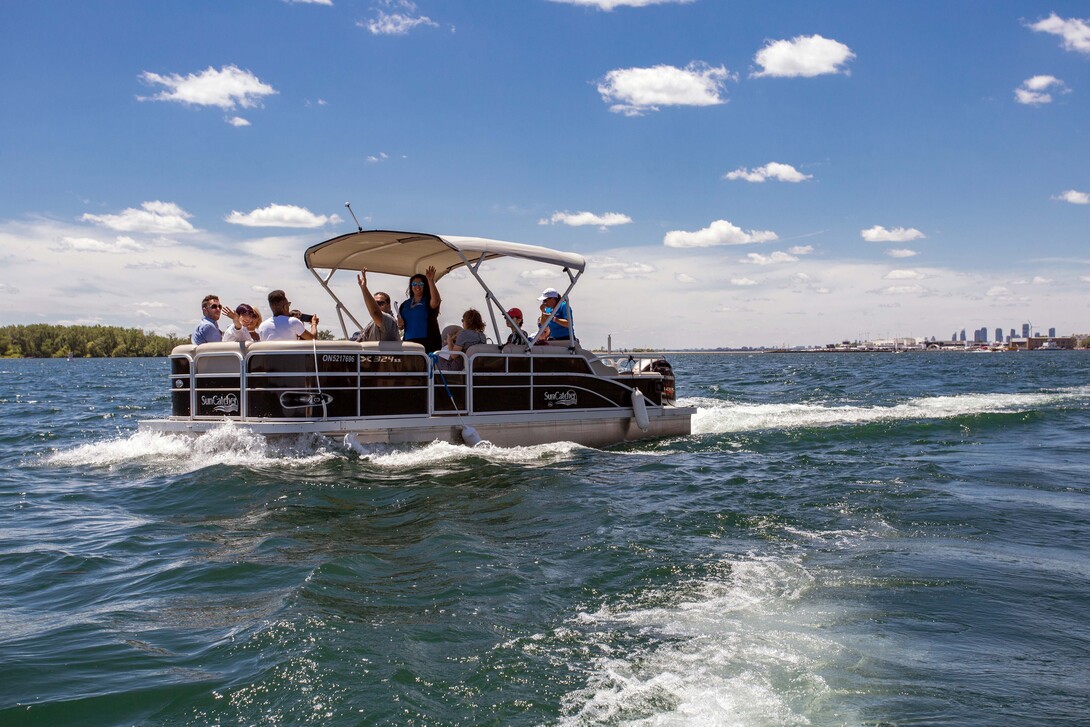 I consider myself a boater, despite the fact I neither own a boat, nor am I in the market to buy a boat. I am simply an individual who enjoys boating. I realize this seems like a bit of a contradiction, but I assure you: one does not have to own a boat to experience the fun of getting out on the water.
It's for that reason I found myself attending the Toronto International Boat Show with a different agenda this year. In the past, my visits have always been to see what's new in the boating industry. I visit with friends I usually only see at this event and enjoy a few hours of kicking the fenders on new boats.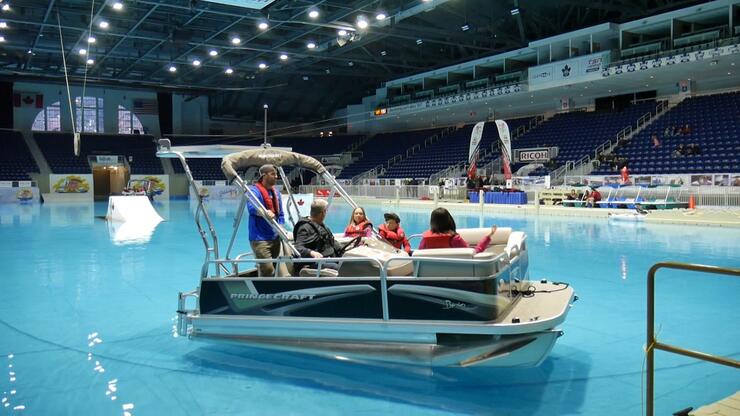 Not this time. As someone who spends many days each season out enjoying boating, without owning a boat, I thought this year I'd spend a day at the show seeking out different ways for non-owners like me to have the same experience.
The Toronto Boat Show didn't disappoint. There were dozens of exhibitors showcasing great programs to get more non-owners into a boat. Here are several ways for you to get a taste of the boating lifestyle.
Take a Boating Lesson
If you're brand new to boating, there's no better way to try it out than to take a lesson. Not only will you get to spend time out on the water, but you'll begin to learn the techniques required to safely operate a boat. There are plenty of exhibitors at the show, such as BOATsmart!, that offers lessons in both sail and power vessels.
I spent some time with John from Gone Sailing Adventures and got to learn about their Sailing School. Their most popular package is a three-hour sailing experience that lets you get out and explore the waters of Lake Ontario around the Toronto waterfront.
By progressing through their more advanced courses, you can eventually take a four-day liveaboard course that will teach you all the skills you need to skipper and crew a 40-foot sailing yacht.
Rent a Boat
Once you have a lesson or two under your belt, perhaps the most convenient way for you to enjoy some time on the water is to rent a boat. Most marinas, lodges, resorts, and camp operators offer some sort of rental boat program. Houseboat rentals are also popular, especially along the Trent-Severn Waterway.
The directory on the Boating Ontario website is the best place to start. They have a comprehensive database of every boating-related operator in the province, including rentals.
While I was at the show, I had a chance to meet with Janet O'Connell, the CEO of Boating Ontario. She gave me a great walkthrough of their new website, which you can see here.
Join a Boat Club
Organizations like the Carefree Boat Club offer a membership-based program that provides access to a selection of boats for their members to enjoy. Carefree has locations across North America, and their members have access to all the boats at all the locations. It's a great solution for the regular traveller. Full instruction is also available, making this a suitable boating activity for a beginner.
Charter a Yacht
There are many operators in the Ontario marketplace that provide people with the opportunity to charter a yacht. Most offer a captain and crew who will handle the operation of the vessel, so you can focus on enjoying your excursion. Some charter companies also offer what's known as a "bareboat charter," where you pilot the vessel yourself.
While a charter that includes a crew is suitable for any level of boating skill, operating a large vessel like a yacht will require an experienced boater with skill and confidence. Check with the charter company in advance to see what requirements they have for a bareboat charter.
A great place to start is Canadian Yacht Charters. We featured them in our article on Gore Bay. They offer both skippered and bareboat charters on the scenic North Channel.
Fractional Ownership
This method of enjoying boating does come with an investment, but depending on the number of days you spend renting a boat, it can offer a great alternative to get you out on the water more often, and in the same boat.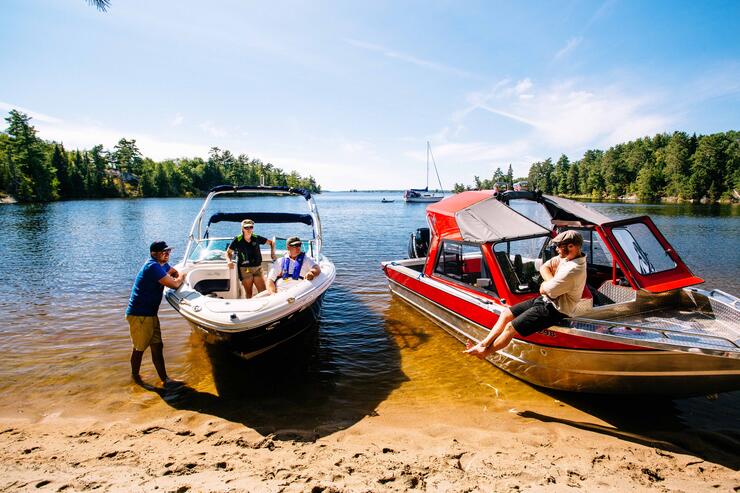 Think of it like a timeshare for a boat. A group of people pools their resources to buy and maintain a vessel. Each person gets to use the vessel for a certain number of weeks per season. It's a form of boating that is gaining in popularity, and one that I will be exploring further soon.
Get into RC Boating
I can't be sure if this is a serious suggestion, having never spent time piloting a radio-controlled boat. But I did enjoy watching the boats race around the indoor lake at the boat show. I couldn't help but think it looked like fun.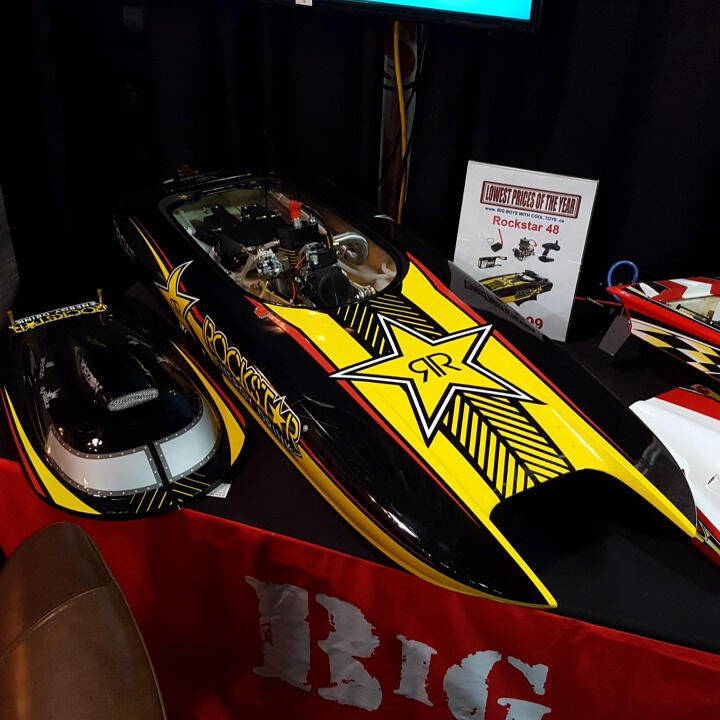 Sure, the boats are smaller, and they're not much good for waterskiing, unless you're a squirrel—which any regular visitor to the Toronto Boat Show can tell you is a thing. You can't spend a weekend on one, or take a friend fishing, but if you just enjoy the idea of taking a boat out for a spin, this is an idea you might want to consider.
As my day wrapped up, I spent some time reflecting on the mission that brought me to the boat show. I found dozens of exhibitors showcasing great ways for non-owners to experience boating. Which tells me that operators are starting to realize there is a market for services that encourage people to get out on the water, without having to make the investment in a boat of their own.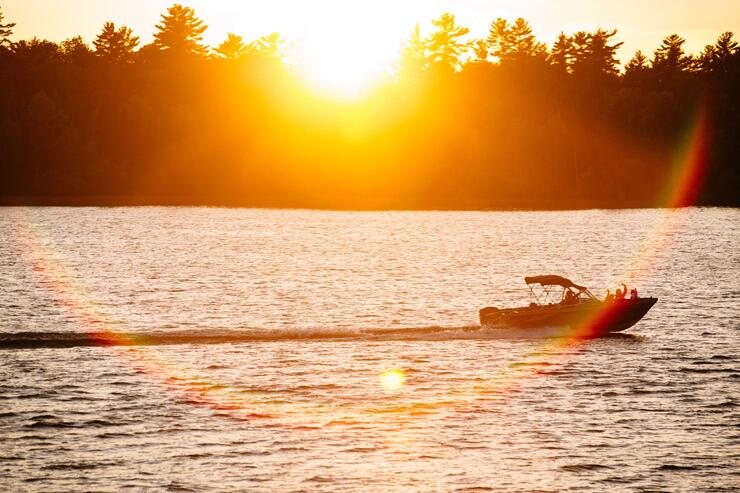 The only notable exception to this idea was the lack of a true, social boat-sharing initiative, like Lyft, Uber, or even Turo in the car service industry or Airbnb in the hospitality sector. I can't help but think that this isn't far off. Companies like Flote and GetMyBoat have already launched in some cities, and I'll be quite surprised if we don't see such a service at the Toronto Boat Show in the very near future.