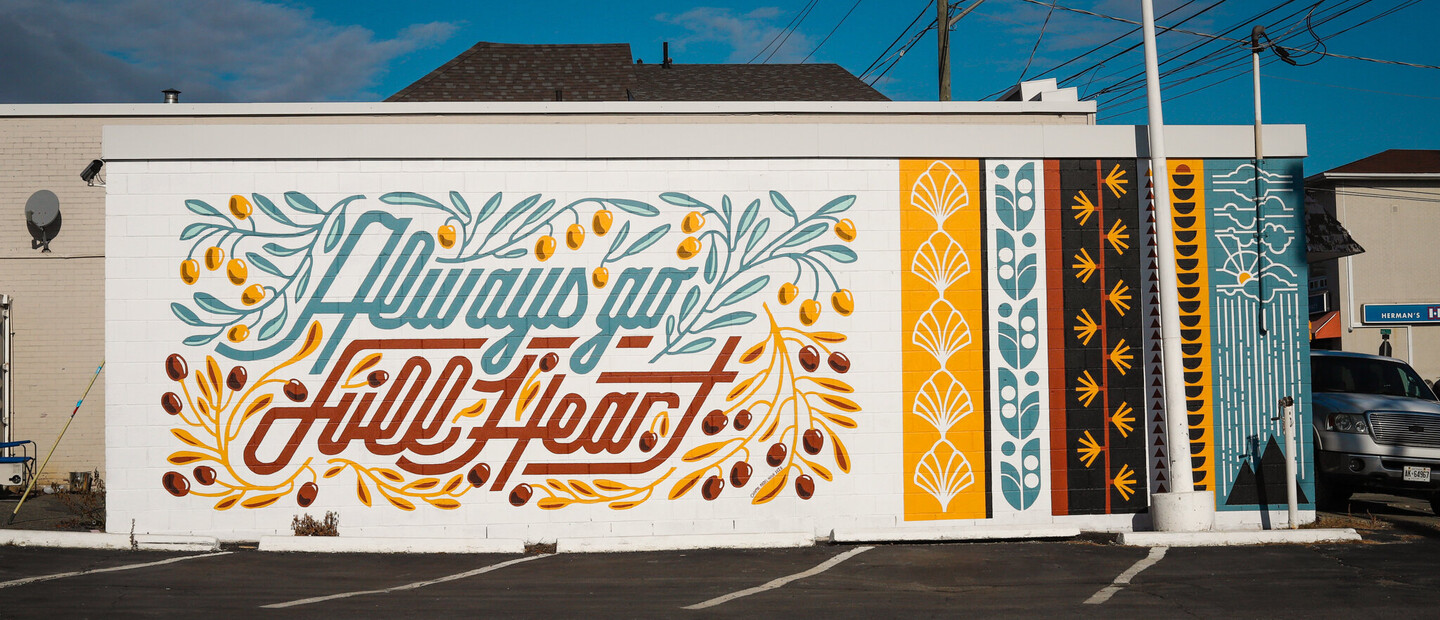 Sudbury Festivals 2023
Where can you celebrate this summer? From murals to downtown jazz to concerts under the stars—here's what we know so far!
Sudbury is known for its incredible array of summer festivals. From live jazz to theatre, from dynamic art exhibitions to Greek cuisine—there's a festival here for everyone.
Here's a list of festivals in the Sudbury area. Plan your summer now!
JUNE
June 24, 2023
This annual celebration of graphic novels, comic books, independent zines, and other print mediums has featured guests such as Ryan North (Dinosaur Comics), visiting artists from Marvel and DC comics, as well as incredible cosplayers and more. Keep an eye on their Facebook page for updates.
JULY
July 6-9, 2023
Festival passes are available now for Canada's longest consecutively running music festival (except in 2020 and 2021). The Northern Lights Festival Boreal enters its 51st season with a stellar line-up including The Strumbellas, Sloan, Mountain City Four, Zachary Richard, and more! The festival also has a range of volunteer opportunities with perks like free admission!  
July 6-9, 2023
Entering its 47th year, this annual summer festival is hosted by Sudbury's Caruso Club, focusing on—what else?—food! With dozens of vendors, ticketed dinner events, and cook-offs, it makes for a weekend of live entertainment and family fun. Check their website as the festival approaches, for more details.
July 7-September 2, 2023
YES Theatre and Sudbury Theatre partnered on their 2023 season, which includes three shows as part of their summer festival: JERSEY BOYS: The Story of Frankie Valli and the Four Seasons, running July 7th - August 5th at the Sudbury Theatre Centre, FOREVER AND FOR ALWAYS: The Music of Shania Twain, running August 8th - September 2nd at the YES Theatre Refettorio, and ROMEO & JULIET, running August 8th - September 2nd at the YES Theatre Refettorio. Visit their website for more information and tickets.
July 21-23, 2023
The main purpose of this volunteer-run, annual festival is the sharing of Greek heritage through food and celebration. In past years, this has included traditional dancing, church tours, live music, giveaways, and a Greek Market in addition to a smorgasbord of authentic Greek food, from gyros to souvlaki, and roast lamb to saganaki (which is, by the way, cheese on fire!)
July 21-23, 2023
Get ready to rock in 2023! This annual event is Northern Ontario's largest gem, mineral, rock, and fossil show and sale, held by the Sudbury Rock and Lapidary Society, at Carmichael Arena.
It's an excellent event for rare gem and fossil collectors, as well as youngsters who may have a budding interest in geology or archaeology, as it features demonstrations, kid's activities, mineral and gemstone identification, door prizes and more!
July 22, 2023
The Japan Festival began in 2019 as a way for Sudbury's small Japanese community to share their culture with fellow Sudburians. At the Grace Hartman Amphitheatre in Bell Park, there will be performances, free activities for families to experience Japanese culture, and food vendors.
AUGUST
August 18-20, 2023
Sudbury's premiere arts festival, "Up Here" is the brainchild of We Live Up Here, a non-profit organization with the mandate of building a better community through art. The multimedia festival features musicians, visual artists, and muralists, whose work can be seen year-round in and around Sudbury.
August 26, 2023
Afrofest Sudbury is a free outdoor community festival, first held in 2018 at the Grace Amphitheatre in Bell Park. The festival aims to celebrate Afro culture through music, food, dance, fashion and art. Highlights include a parade celebrating African fashion, fabric, textile and patterns, a tribal face painting booth, retail, service and food vendors, and live entertainment.
SEPTEMBER
September 1-3, 2023
This Labour Day weekend festival is a mouth-watering celebration of slow-cooked, fall-off-the-bone goodness, as pitmasters compete to earn the title of Sudbury's best ribs. Taking place at the Grace Hartman Amphitheatre, the weekend will also be full of artisan vendors, live entertainment and activities for the whole family.
September 6-9, 2023
Celebrating jazz musicians from Sudbury and beyond, mainstage performances will take place September 8th and 9th at Place des Arts. September 9th will also feature an afternoon Jazz Walk, with intimate workshop-style performances at venues like Steve's Encore Lounge (STC), and 84 Station. Confirmed artists for this year include Crystal Shawanda and OKAN. Watch the Jazz Sudbury Facebook page for more announcements.
September 16-24, 2023
This year marks the 35th for this international film fest that has hosted panel discussions with luminaries such as Oscar-nominated Canadian director Philippe Falardeau and Hollywood star Viggo Mortensen, in addition to screening the best films from across the country and around the world.
NOVEMBER
November 2-4, 2023
Wordstock Sudbury is Northern Ontario's premier literary festival for readers, writers, and lovers of words, occurring annually on the first weekend of November. This year marks the 10th edition, taking place at the Holiday Inn Sudbury. Early programming will be announced in mid-June, and writers in the past have included: Becky Blake, Ian Williams, Jael Richardson, Jen Sookfong Lee, Michelle Good and Waubgeshig Rice.
Have an update or a new Sudbury festival listing? Email us at info@northernontario.travel