13 Amazing Restaurants to Check Out in Sudbury
We've rounded up some of the coolest Sudbury dining options from Tandoori-oven-cooked wings to spicy chicken Bibimbap.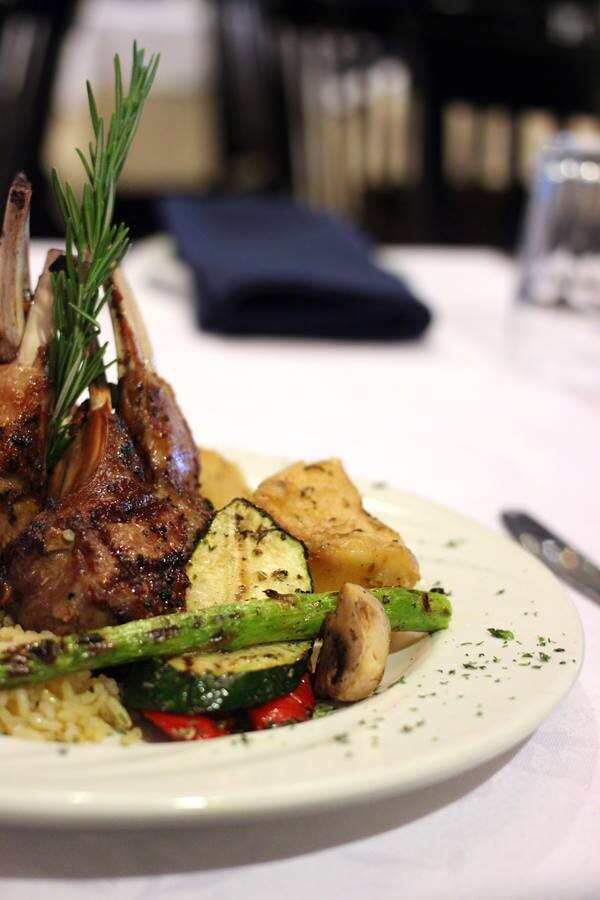 The city of Sudbury is home to a vast number of cuisines from across the globe—our hundreds of restaurants offer everything from Greek and Pakistani to Italian and Japanese. A visit to the city is a chance to experience Sudbury's most savoury dishes while celebrating the many communities that make up our community. 
Need inspiration on where to eat? Check out the following list of some of our favourite eats from around the world, right here in Sudbury!
Thai restaurants in Sudbury
My Thai Palace has an array of delicious appetizers, mains and desserts. Each dish is cooked with fresh ingredients and combines natural and traditional herbs and spices to create an explosion of Thai flavour. Try one of their curry or noodle bowls, seafood dishes, vegetarian stir-fries or their classic Chicken Pad Thai.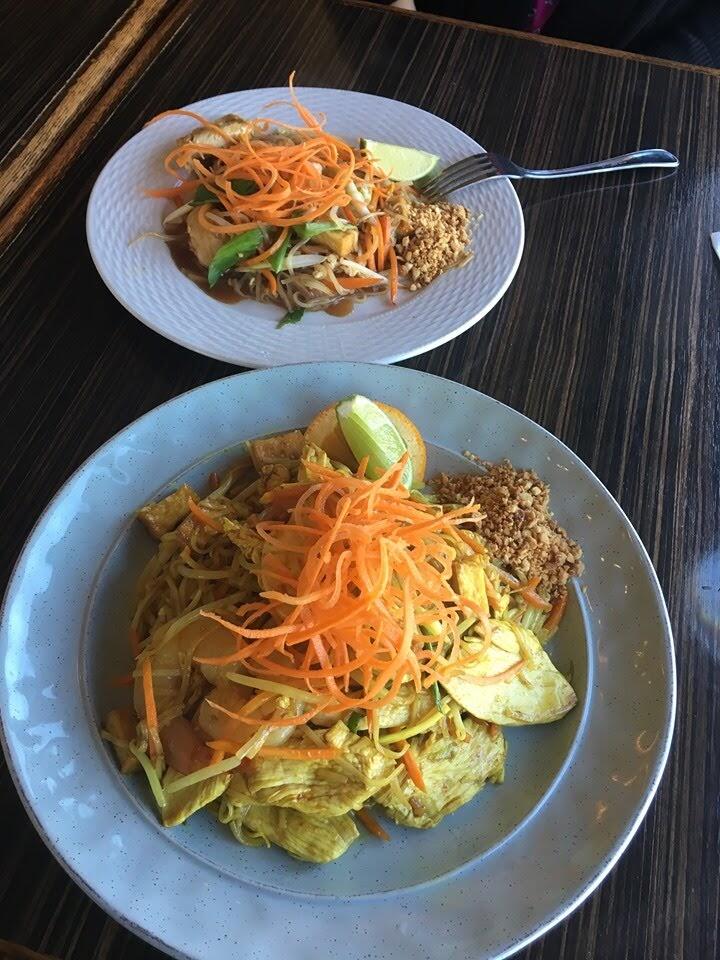 Mediterranean restaurants in Sudbury
P&M Kouzzina offers the freshest ingredients and amazing flavours. They specialize in Mediterranean-influenced cuisine including thin-crust gourmet pizzas, risotto, numerous pasta dishes, 100% Certified Angus Beef and more. Looking for an afternoon bite? Stop in and try one of their lunch specials like this Tuscan baguette.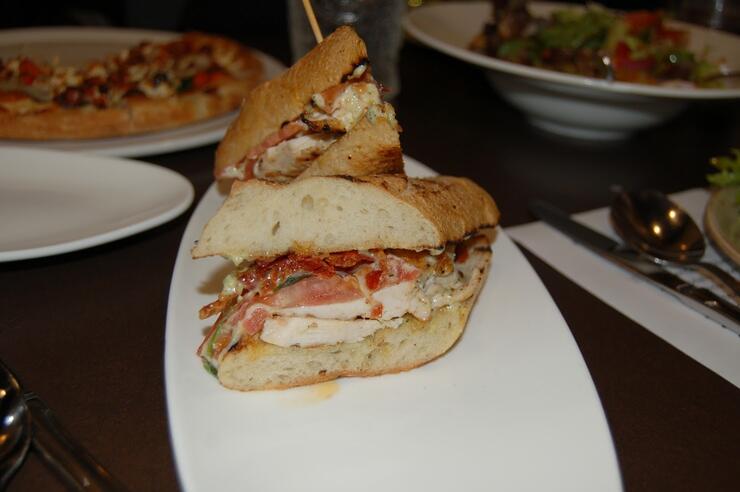 Japanese restaurants in Sudbury
Kinhao Sushi offers a complete dining experience—beautiful décor, ambience and music, and delicious all-you-can-eat Japanese and Canadian cuisine. With everything from spring rolls and wonton soup to their popular Philadelphia rolls and spicy crispy salmon rolls, there's something for everyone!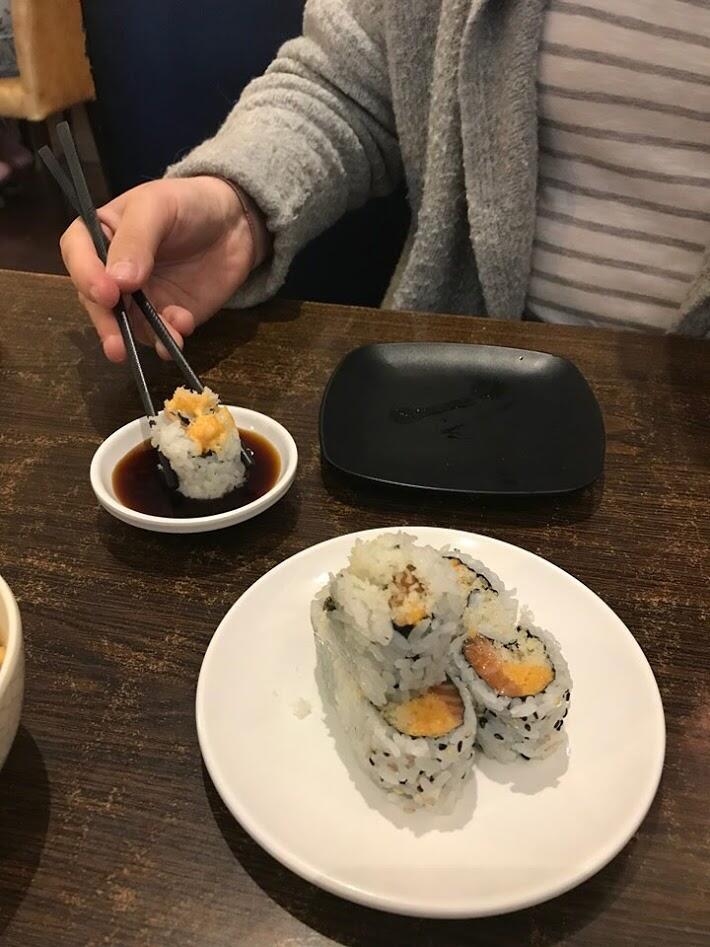 Sapporo Ichibang is a down-to-earth restaurant with an à la carte menu—perfect for those who know exactly what they want or who aren't famished. Their menu features classic sushi items like rolls, sashimi and tempura, but also a variety of stir-fried items like seafood udon, spicy squid donburi and rice bowls, like this Spicy Chicken Bibimbap.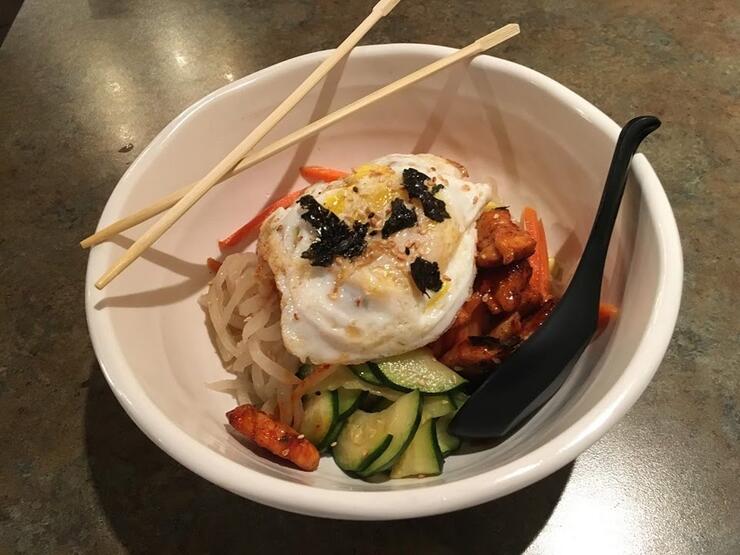 Indian restaurants in Sudbury
Whether you're out on a first date, bringing your family to dinner, or treating yourself to lunch, Taj Bistro is the perfect spot for tasty Indian food. Their creamy butter chicken and lamb korma appeal to every carnivore and their dal puncham and fresh samosas are perfect for our vegetarian foodies. 
Tandoori Tastes is a great place to try classic Indian & Pakistani dishes in Sudbury.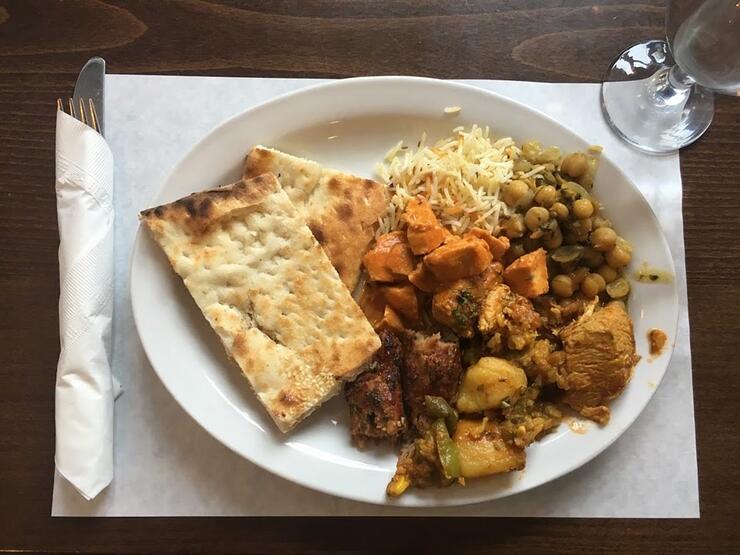 Mexican restaurants in Sudbury
You don't have to travel hundreds of kilometres to eat fresh Mexican food—Taco Sol has you covered! This locally-owned restaurant boasts made-from-scratch dishes and sauces using traditional ingredients. Try one of their Picadillo Beef burritos made with ground beef, rice, refried beans, salsa, and lettuce or a Tinga Chicken Quesadilla with marinated chicken, salsa, veggies and housemade sauces—you won't regret it!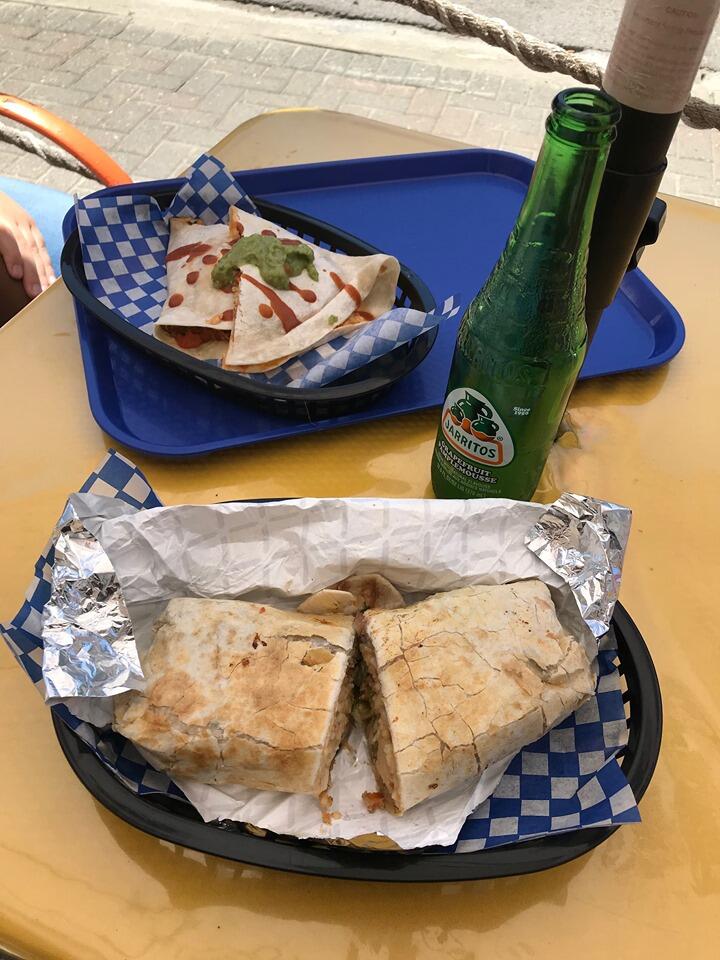 Greek restaurants in Sudbury
The Apollo was one of the first Greek restaurants in Sudbury, serving savoury and authentic Greek dishes like moussaka, rack of lamb and souvlaki. This spot is a favourite with locals and not to be missed when you're in the city. It's also home to some of the best french fries in the city! Pop in for a delicious and affordable lunch or come by later to experience fine dining with their dinner menu.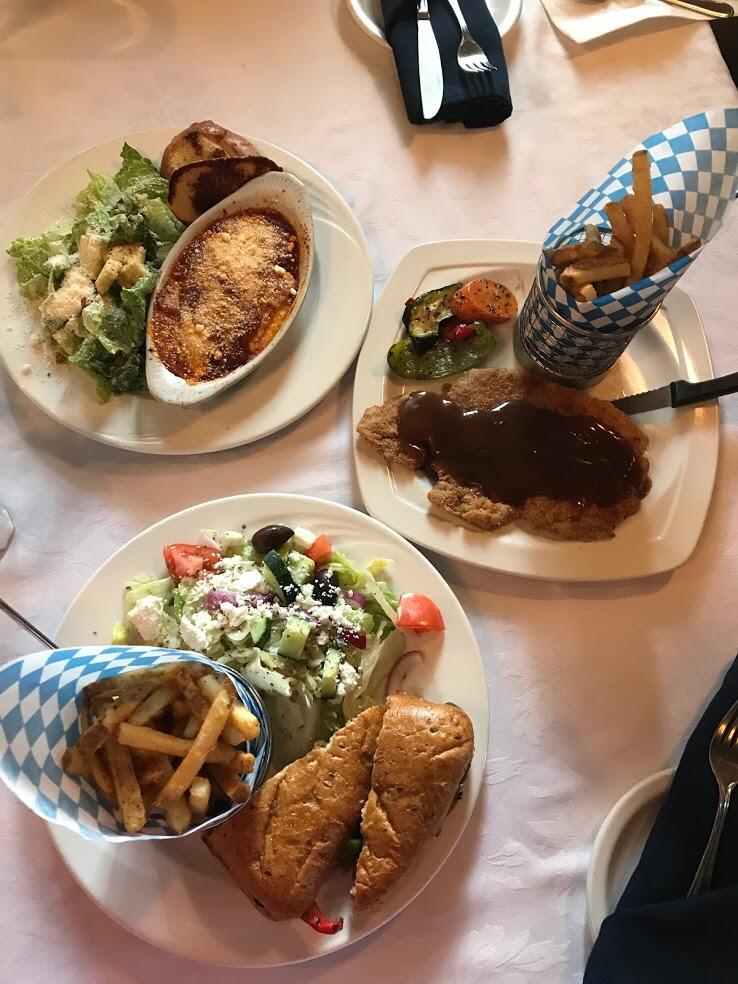 Canadian restaurants in Sudbury
Celebrate Canadian food and culture at M.I.C. Eatery & Whisky Pub. Their rustic, cottage-like décor and relaxed atmosphere complement the scrumptious spread of Canadian comfort food offered. Try their savoury Chicken Marsala and fresh-cut fries or crispy, cheesy nachos. Or indulge with one of their classic Caesars served in a measuring cup!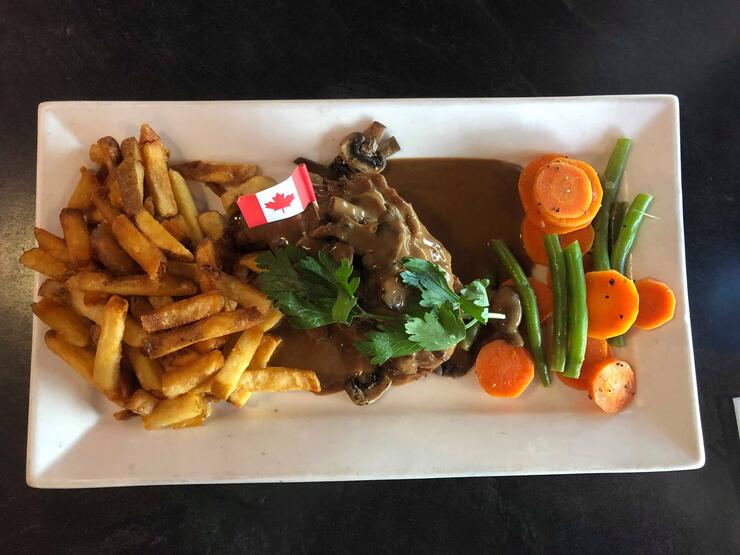 Cheese lovers and vegans rejoice! La Fromagerie aka "The Fromo" has an incredible assortment of local and regional cheeses including delicious vegan cheeses for you to enjoy. Stop by today for a sharable cheese and meat platter, grilled sandwich, noodle bowl or scrumptious dessert!
Italian restaurants in Sudbury
From gourmet grilled sandwiches to fresh pastas, di Gusto has it all! Stop by this elegant rustic Italian eatery and enjoy authentic dishes like cannelloni or gnocchi with pasta made in-house, wood-fired pizza with pulled mozzarella and fresh hand-made dough, antipasti and more!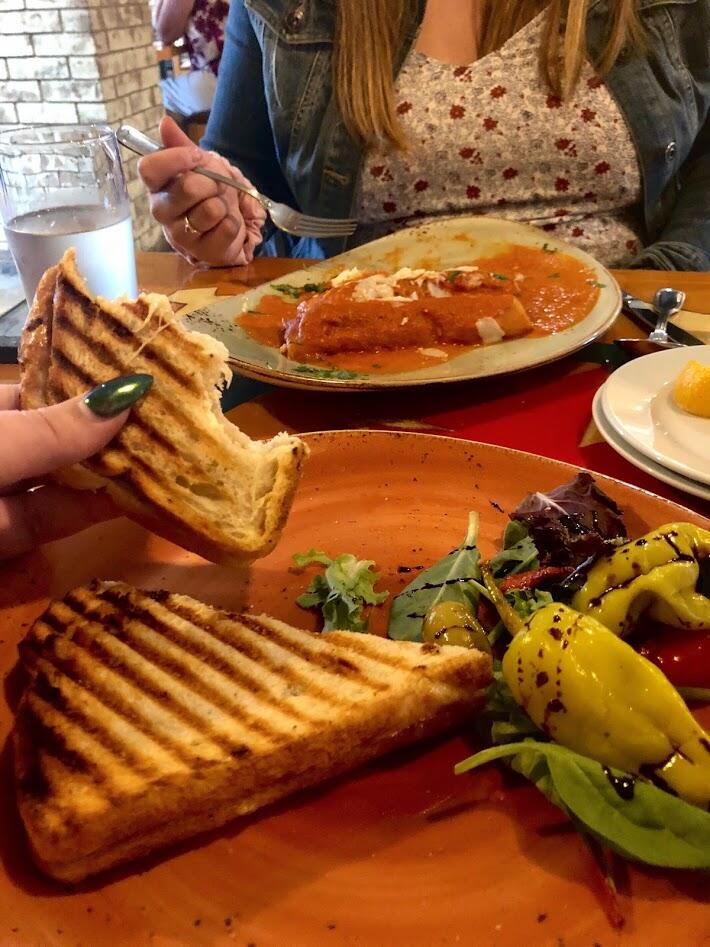 Looking for fine dining specializing in fresh, local ingredients? Verdicchio Ristorante is the place to go. Their menu features fine, unique and flavourful dishes like pan-seared duck breasts, Australian rack of lamb, and Algoma's own Penokean Hills Farms beef strip loins. Add a bottle of the best Italian wine or a local brew from Stack Brewing.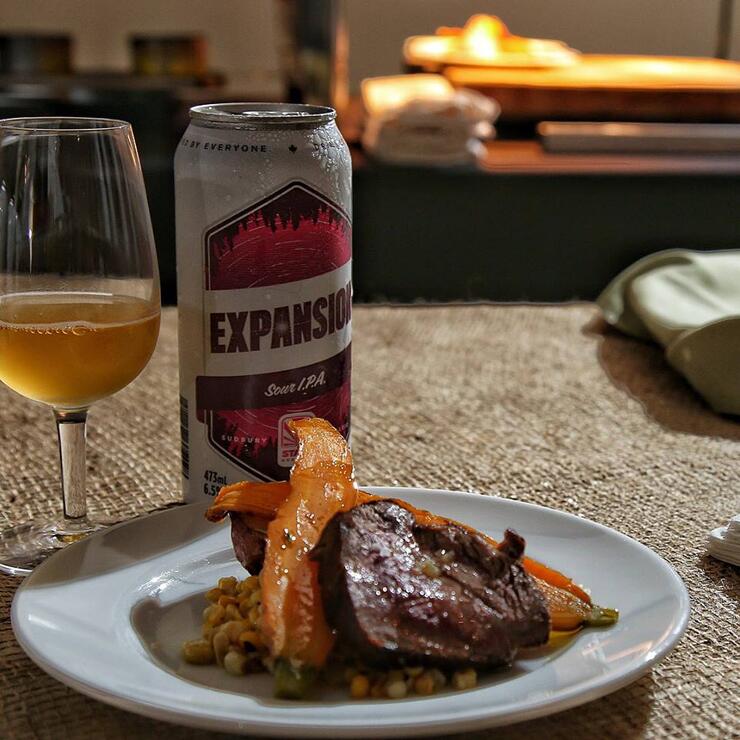 Come for the food and stay for the atmosphere. Respect is Burning has a relaxed but cool, vintage-style vibe and one of the best espresso martinis in town. Try one of their bakery-style pizzas, delectable starters, or fresh seafood pastas.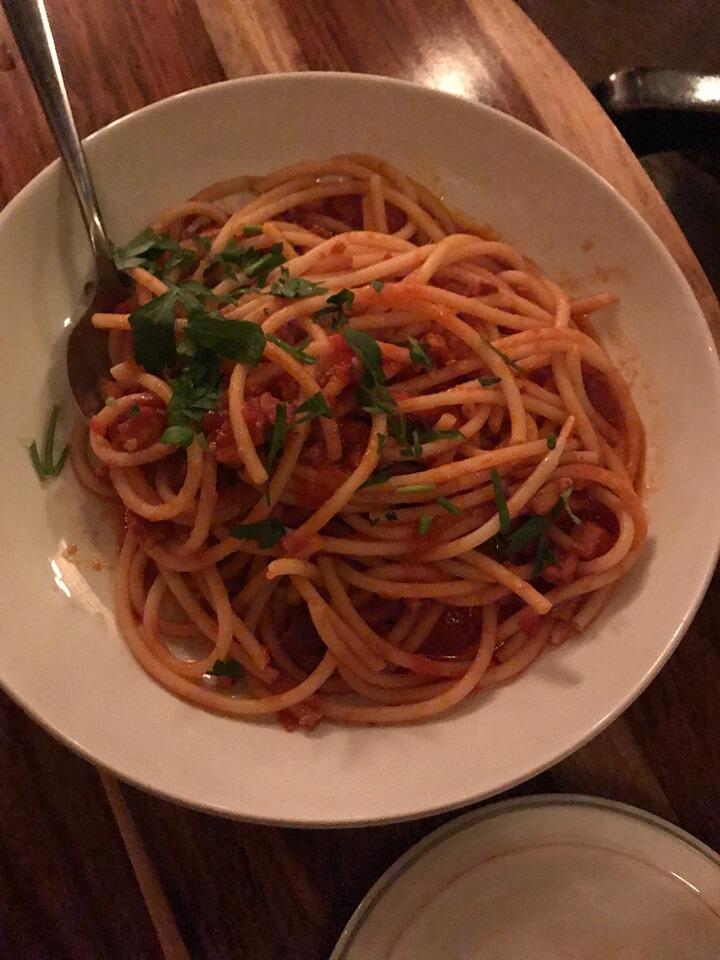 We hope that you'll enjoy discovering some of these innovative dishes found here in Sudbury. For a full list of places to dine in Sudbury visit discoversudbury.ca/eat.