30 Under 30
The ultimate check list for every visitor to Sunset Country under 30. Will you accept the challenge?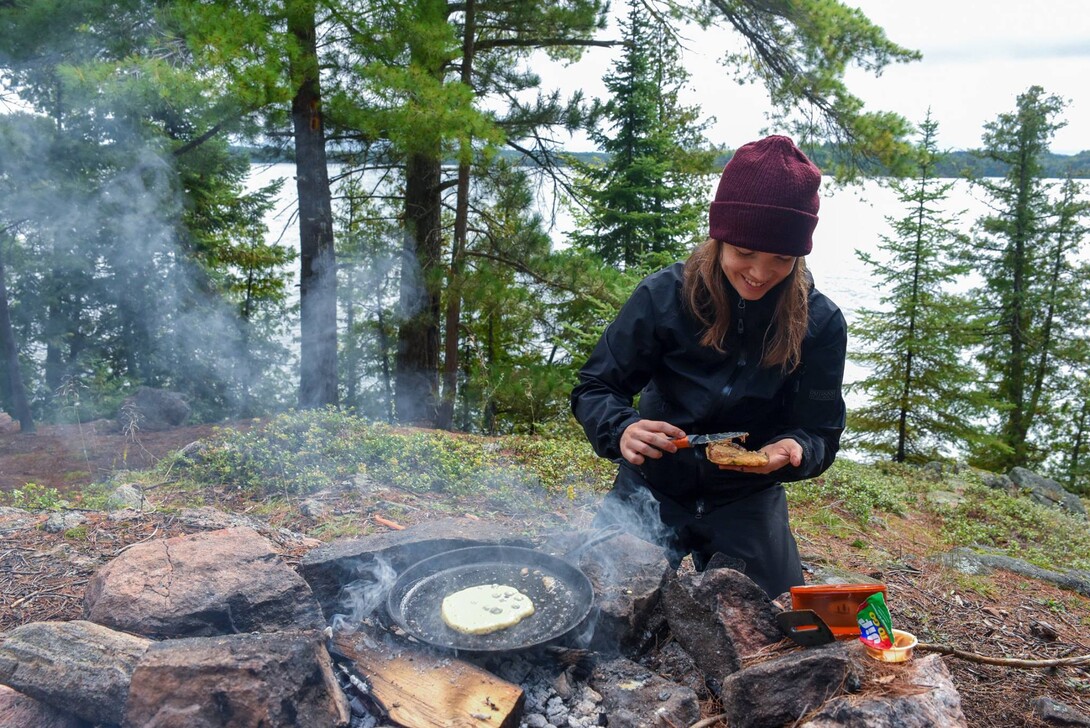 Sunset Country is a mecca for all things outdoors and or those seeking new experiences. There are opportunities in this northwestern region that would blow you away if you're coming from southern Ontario or south of the border. 
We may focus a lot on the outdoors, but there are so few places like this where there truly is something for everyone and, admittedly contrary to the title of this article, every age. 
1. Fly-in Experience 
In Sunset Country, the ultimate trip of a lifetime includes flying in a traditional bush plane such as a DeHavilland Beaver, Super Cub, or Otter. Take a small aerial tour, or arrange to fly into one of the many outposts where you can spend a day or a week at your very own lake!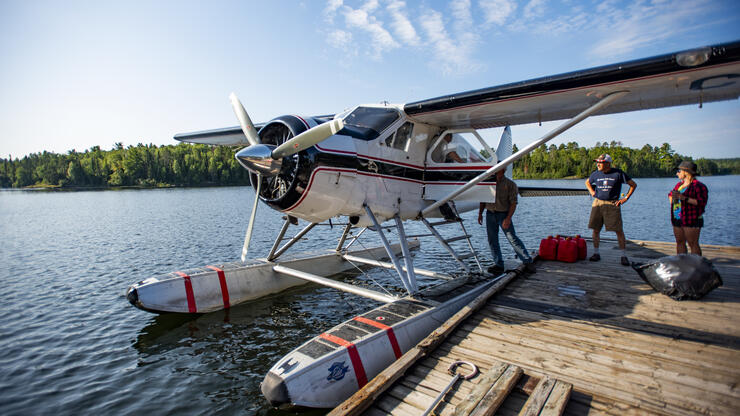 2. Visit a Wilderness Park
If you thought a fly-in to a remote lake for a day was extreme, maybe wilderness parks aren't for you. Sunset Country has numerous wilderness provincial parks including Wabakimi, Quetico, and Woodland Caribou. These park interiors are accessible only by plane, train, or long portaging. Once you're engulfed by mother nature at her wildest, it's worth every bit of effort getting there. We're hoping this one is for you. 
3. Outdoor concerts
Northwestern Ontario hosts some of the most unique live music experiences! Such as the bumping outdoors festival, HarbourFest in the heart of downtown Kenora right on the waterfront. Or camp along the shores of the English River for a few days while listening to the sounds of the Trout Forest Music Festival in Ear Falls. 
4. Bannock in the backcountry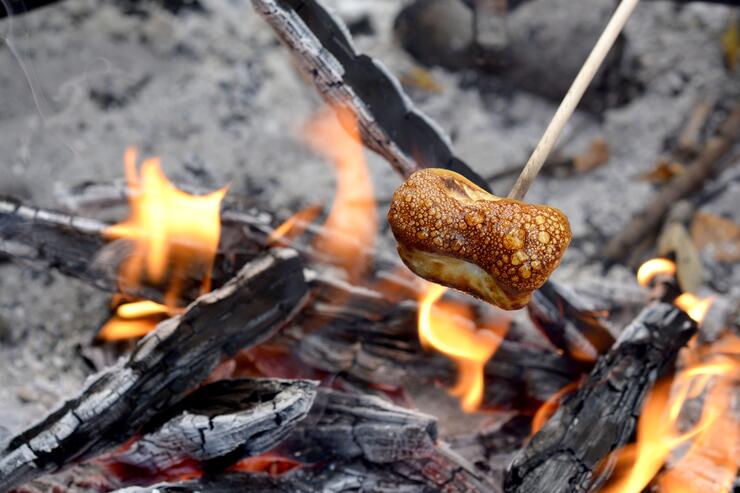 After a long day fishing, portaging, or paddling, your body yearns for some comfort. Be sure to pack everything you need for backcountry bannock, it's just what the body and soul need. 
5. Drive an Ice Road 
Ice roads are in almost every community in northwestern Ontario. Dryden, Sioux Lookout, and Kenora, all of these towns have their own ice roads, routes, and uses. A northern experience if there ever was one. Driving on an ice road, even for a short distance or as a means to get to your fishing hole, can be a fun new experience! 
6. Camp in the Boreal 
You've got your ingredients for bannock, now you just need to build yourself a warm, bountiful fire. Make your meals, roast some treats, and stay comfortable by the fireside as you listen to the call of a loon on the water. If you're a non-resident, find an outfitter by clicking on this link!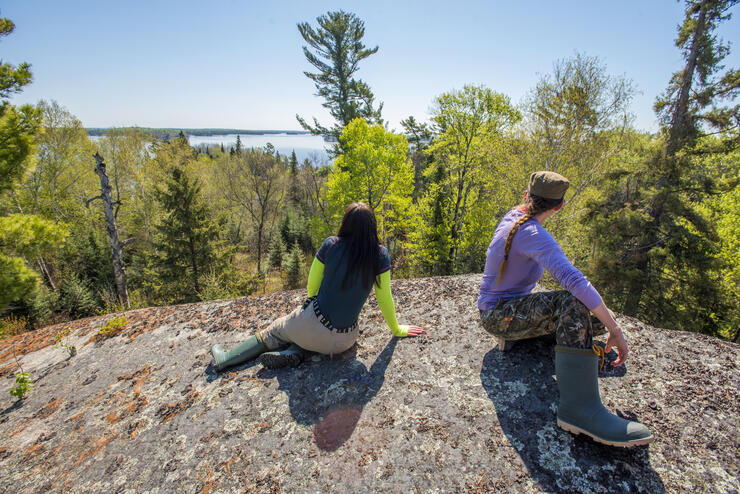 7. Northern Lights 
A bucket list sight for the wildest of souls, the northern lights are something spectacular to behold. One of those things you just need to see to believe and Sunset Country is a great place to witness them with little to no light pollution. If you want to experience true magic, go north. 
8. Visit world's smallest church in Emo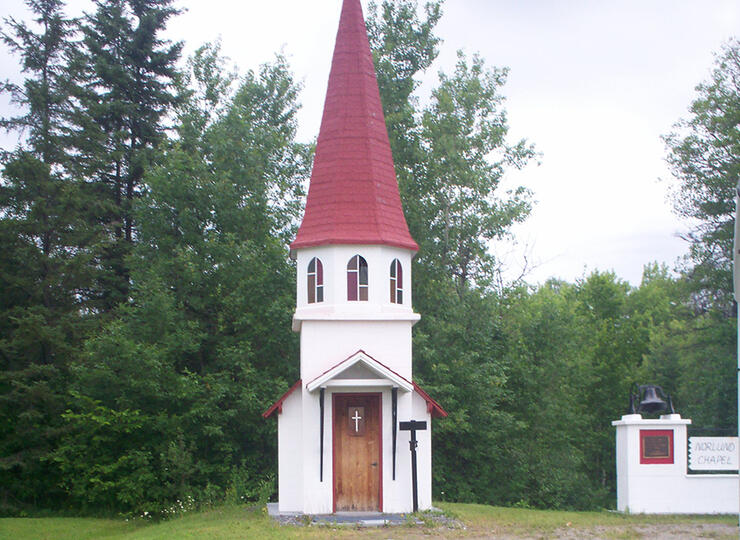 If it had cheeks, you'd want to squeeze them, that is how adorable this church is. 
9. Eat Walleye Cheeks 
Speaking of cheeks... Yup. walleye cheeks. All these years you've been missing out on one of the tastiest parts of a walleye! 
10. Shore Lunch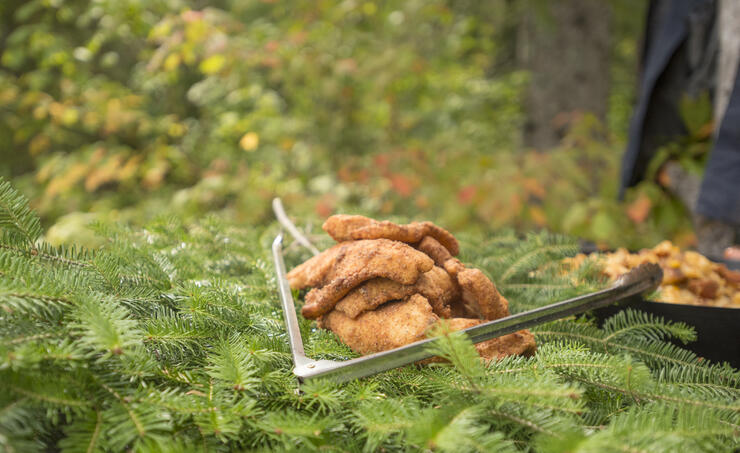 It's a tradition and a necessary part of any Canadian experience, winter, spring, summer, or fall! Fresh fish, baked potatoes, and canned sweet veggies are just some staple ingredients to the perfect shore lunch on your own private island. 
11. Catch a Trophy Fish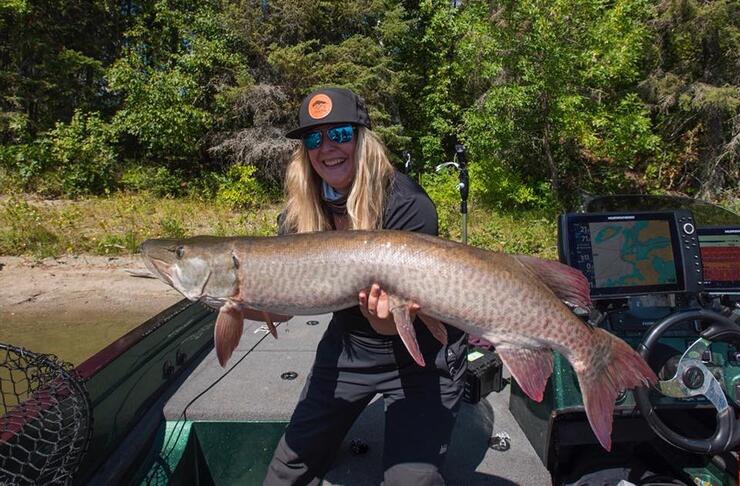 Or 15. Ontario's Sunset Country is the land of giants, and we have the fish stories to prove it.  
12. Stay in a yurt 
A perfect blend of adventure and comfort. For those who don't want to settle for tents, there are yurts. A common time of year to rent a yurt is surprising, winter. There's truly nothing cozier than a fireside bed in a yurt with a skylight. 
13. Winter Camping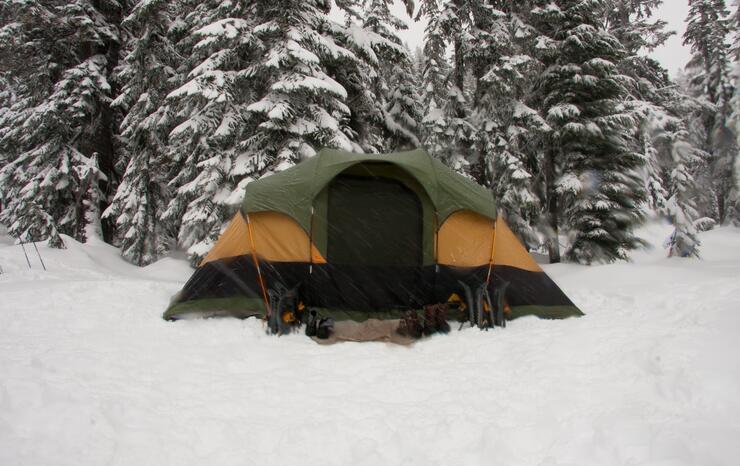 Feeling a bit more wild? Give winter camping a try. It's cozier than folks will have you believe, just be prepared for the loud silence provided by the Boreal. 
14. Go birding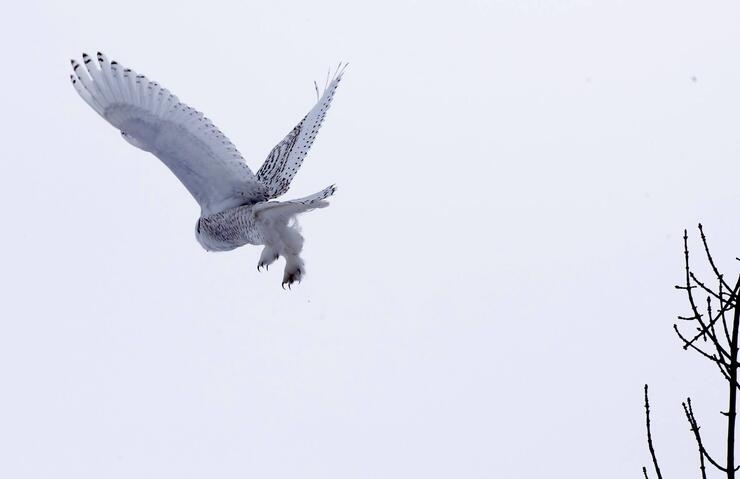 Sunset Country is home to many songbirds, birds of prey, raptor families, and, of course, owls! 
15. Spot Wildlife 
If you thought bald eagles were all we have to offer, think again. Keep an eye out for lynx, moose, deer, caribou, muskrats, bears, beavers, foxes, and wolves, to name a few. If you're lucky you may get to see some nocturnal critters like martins and flying squirrels. 
16. Experience a proper loon call 
A hauntingly beautiful sound echoing over the still waters at dusk. Best heard from a dock sipping a drink of choice or a tent right before you doze off. 
17. Watch sunsets that stretch near midnight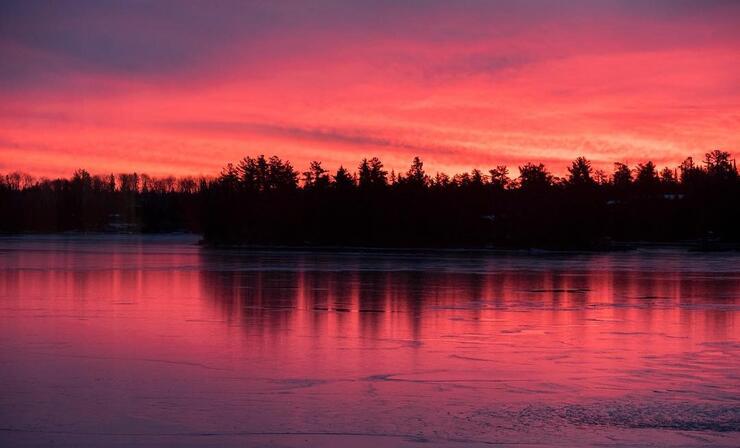 You don't need to go to the Northwest Territories to get obscenely long days. Want to know the best part of our long days? We still get sunsets with a chance of Northern Lights to follow.  
18. Do a Wine or Brewery Tour 
Breweries and wineries are popping up all over the unlikely expanse that is northwestern Ontario. Their locations may surprise you, but the taste of their fine-crafted drinks will surprise you even more! 
19. Walk a frozen spruce bog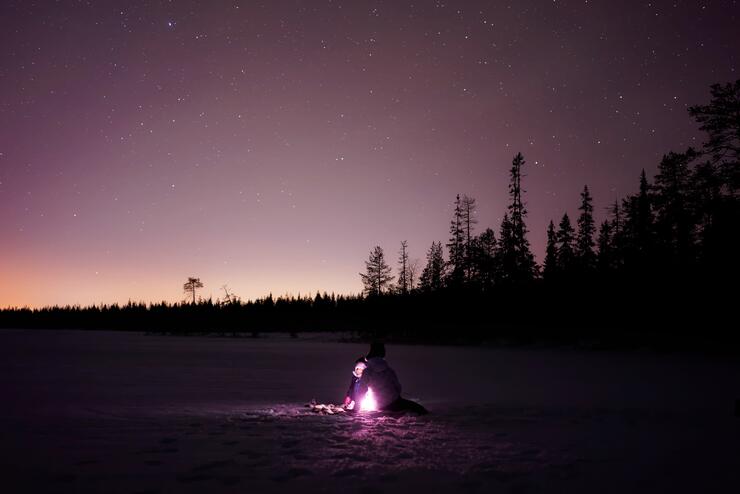 Exploring an ecologically rich spruce bog is only possible (without great resistance) in the winter when the floating mats for grass, lichen, and roots have frozen solid. Aside from being invaluable habitats for animals such as grouse and grey jays, they also provide rare opportunities to explore nature's cycle up close and personal.
20. Pick wild blueberries 
The Boreal forest is teeming with wild blueberries just beckoning to be picked. Find patches on almost every island, inlet, and roadside in Northern Ontario!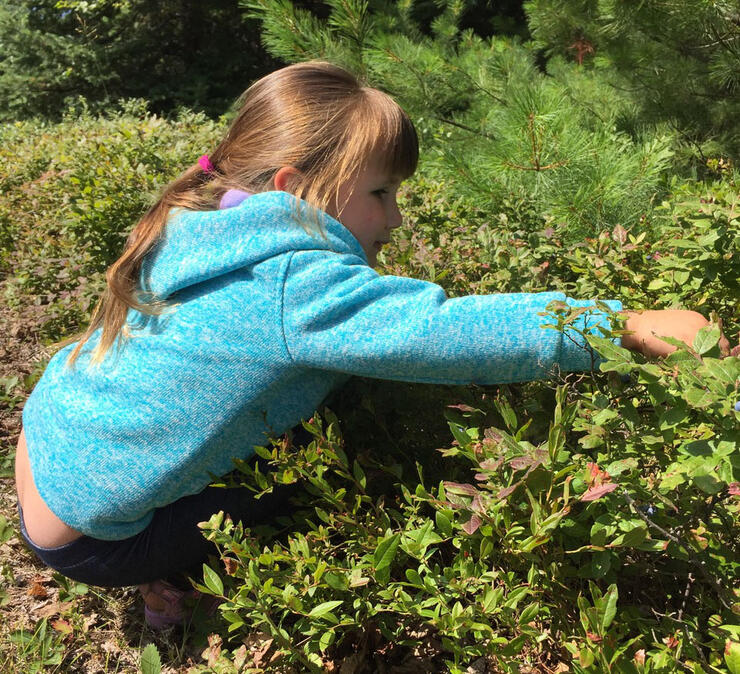 21. Bask on a beach 
When you think of northern Ontario, you don't think about white sand beaches. But you'd be surprised at just how many beaches we have. Lake of the Woods has 14,522 islands alone, just think of all of the possibilities you have now. 

22. Drive to the end of the most northerly road
The most northern all-season road in Ontario ends just past Pickle Lake. 
23. Attend a Pow Wow
Take part in northern Ontario's culture-rich roots and continuing traditions. Be warned, your mind will wander and get lost in the mesmerizing rhythm of a drum circle. See a list of Ontario pow-wows here.
24. Hunt for Deer antler sheds 
No seriously, antlers are a prized find when making your way through the wilds of Sunset Country. The best time is early spring as the snow melts before the foliage comes up. Don't know where to begin? Talk to a guide!
25. Find ancient pictographs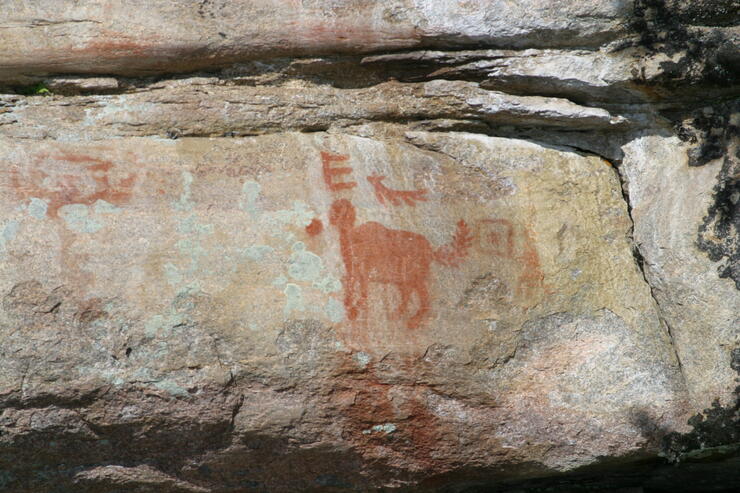 Sunset Country is rich in history, culture, and unspoiled wilderness. When you mix those together, you get evidence of days past remaining untouched since their creation. Pictographs are just some pieces of the past you'll spot here in Sunset Country. Keep a sharp eye out on the water for these haunting reminders of days past! 
26. Golf at the most northerly 18-hole golf course in Ontario 
That's right! Red Lake Golf and Country Club is the most northern 18-hole golf course in Ontario! 
27. Observatory  
Fort William Historic Park in Thunder Bay has a fantastic observatory for dark sky keeners. If you're lucky you can spot Saturn's rings and incredible star clusters! 
28. Experience our many waterfalls
It doesn't take much to find our many waterfalls, why there are 8 of them right off main highways!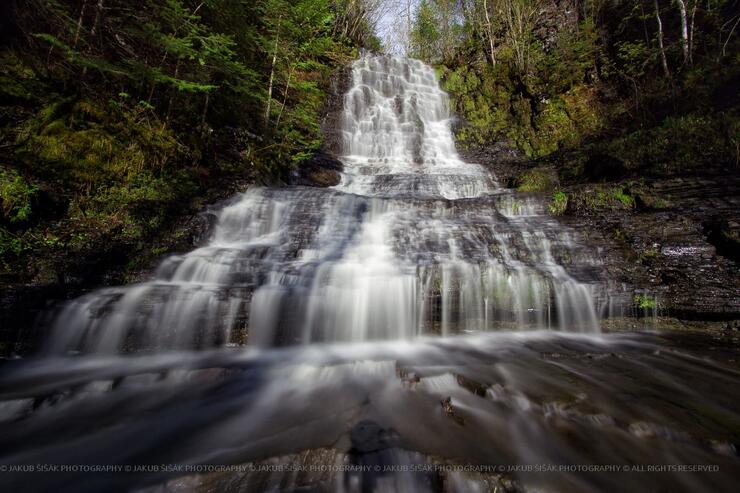 Little Kakabeka Falls in Thunder Bay, Ontario. Photo by Jakub Sisak. 
29. Rent a Houseboat 
A unique experience to Sunset Country, houseboating is the perfect way to get your favourite group of people together on the water! Every houseboat comes with a fishing boat so you can zip around or simply fish the other side of your own island. 
30. Go to the Norseman Festival 
Attention small aircraft enthusiasts! The Norseman Festival is as fun as it is educational and it's been running for over 25 years in celebration of the iconic bush plane, the Noorduyn Norseman. You'll love this exciting event in the end-of-the-road community, Red Lake, Ontario. 
Find out more about Ontario's Sunset Country 
If you want to learn about more things you can dive into in Sunset Country, check out their website, or even better, order your free guide today! Shipping is covered by them, all you have to do is wait for your full travel guide and map to arrive in the mail!