5 Amazing Things About Spring
After punishing cold, endless snowstorms, and shoveling, Spring truly is an amazing experience.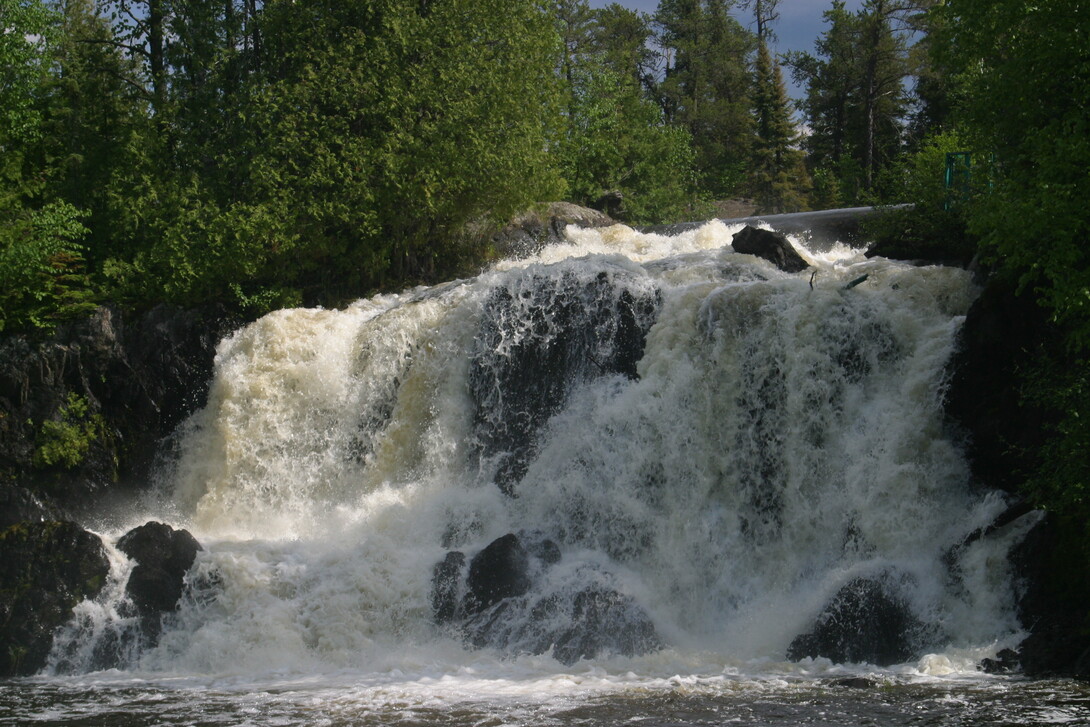 after a Long Winter...
It would be no overstatement to say that the winter in Sunset Country is like, really cold, and in some years, very snowy. What winter up here does better than anything else is appreciate the coming of spring. Boy, when you see the snow starting to melt the joy in your heart is something anyone who lives here year-round looks forward to.
Needless to say, from a weather perspective, Spring can't come soon enough and all this cold weather has me dreaming about the warmer days that Spring brings. After doing that for a while, I thought I'd write a story about what I think are 5 amazing things about Spring in Ontario's Sunset Country. It's hardly an all-inclusive list, but it's a list!
Can you add to it?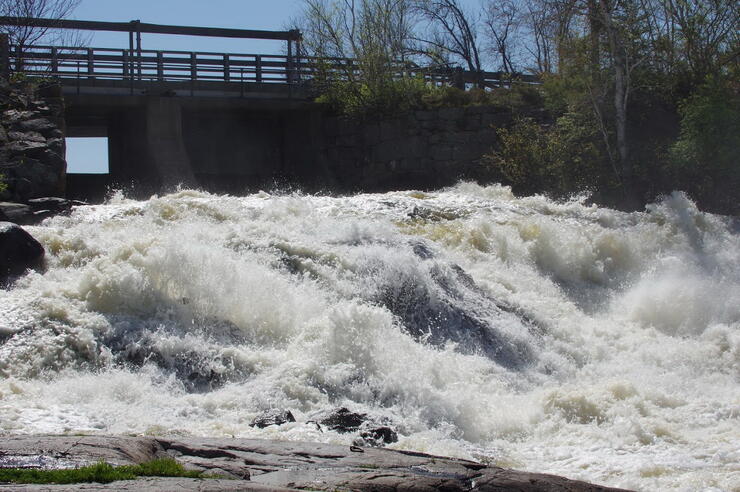 Amazing Thing # 1: Ice Out and fast-Moving water
While the weather in all of March and the first half of April are not what many might consider Spring weather where they live, in Sunset Country these 45 days see the start of the melt and ultimately, ice out on the 70,000 lakes in Sunset Country. Rivers and creeks and areas on lakes with current open up first and depending on the weather, all the ice could be gone before the end of April. Often though, the ice hangs around some of the lakes into mid-may, even longer in years with a cool spring. But the fact you can see with your own eyes and hear with your ears, running water everywhere, brings a smile to your face - certainly that is what it does to mine.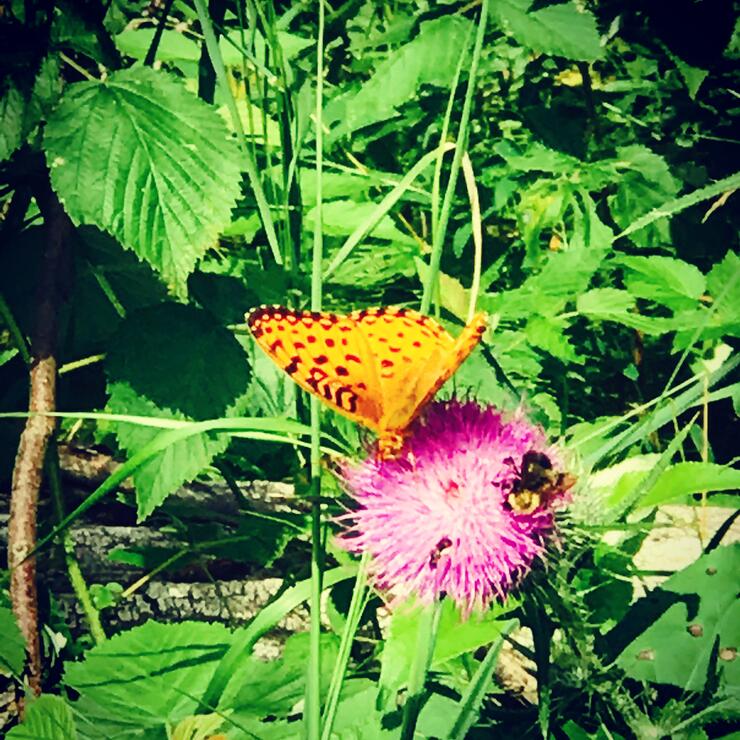 Amazing Thing # 2: The Bud and Bloom
Green is easily my favourite colour during the Spring because the emerging buds and the leaves that follow represent the renewal of life in the Boreal Forest. Sure, with the bloom comes a few bugs but that's all part of the cycle, and seeing a honey bee pollinate an early-blooming flower is quite a heart-warming sight! The other for me is watching a literal explosion of leaf growth after a spring downpour - something that is really quite extraordinary.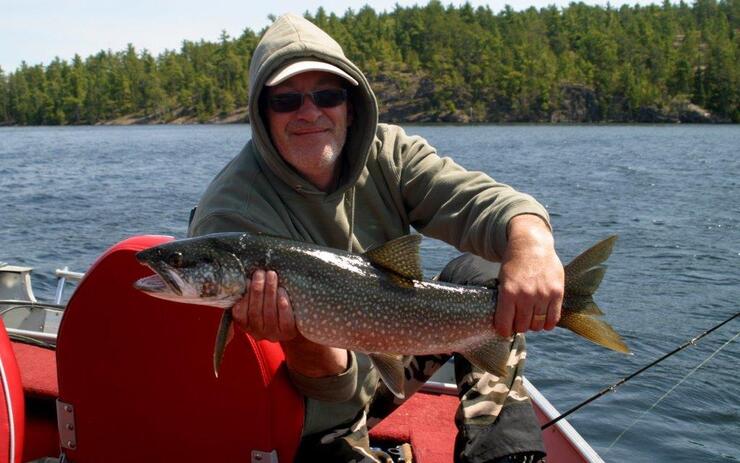 Amazing Thing # 3: Ice-Out Trout Fishing
After a winter of ice fishing, the annual Spring ritual of trying to catch lake trout just after the ice melts is my favourite thing about the season, bar none. Lake trout are cold-water fish and normally reside below the thermoclines usually between 60 and 100 feet deep, making it more work to catch them in summer. Right after the ice melts, the temperature of the water column is pretty much the same so these deep water fish roam freely and come to the surface where you can cast for and catch them in just 10 feet of water. They fight like crazy so it is a really fun time.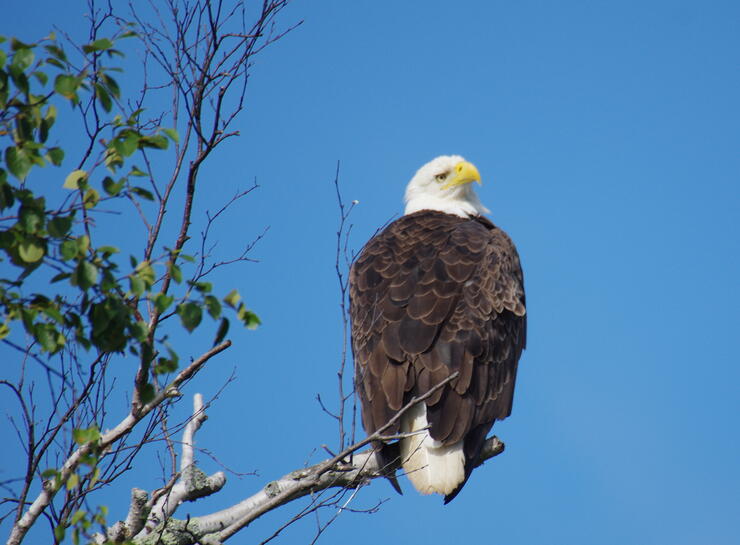 Amazing Thing # 4: The Return of the Birds
Sunset Country's boreal landscapes and the lakes are home to many species of songbirds, water birds and predatory birds such as bald eagles and their return in large numbers in April and May is a sure sign that Spring is here to stay. In Kenora, when the gulls return and sleep on the ice edge in Kenora Bay that is Spring to many that live here. Perhaps the sweetest sound of Spring is the first time you hear the cry of a loon, the sound of the north and proof that Spring has indeed, sprung.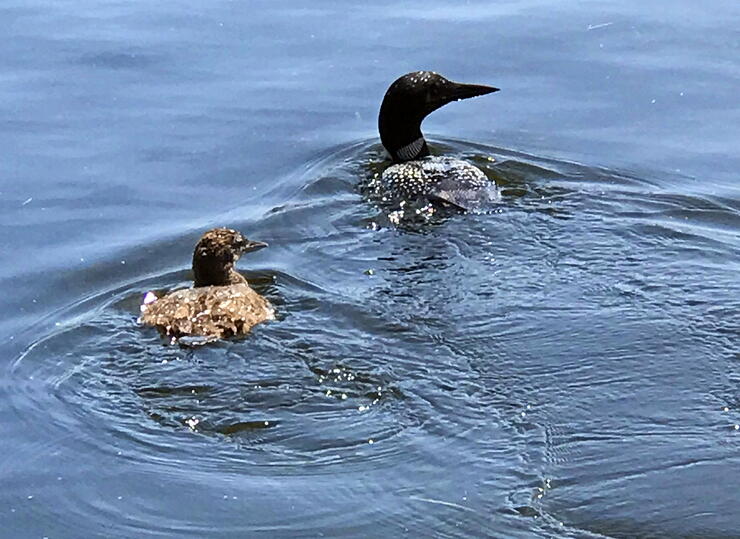 Amazing Thing # 5: Baby Wildlife 
Whether it is a loonlet, a newborn fawn, or even a bunch of baby turtles, Spring brings with it an explosion of life in the Boreal. The season of plenty is really only about 4 months so a lot of things (growthwise) need to happen for all species of wildlife in Sunset Country. If you are fortunate, you could get a glimpse of wildlife or young birds, an eagle's nest perhaps. Seeing a black bear sow with cubs is a very common sight but make sure you keep your distance. You'll want to ensure you have a camera ready at all times so you can capture an image of life on the move in the wilderness.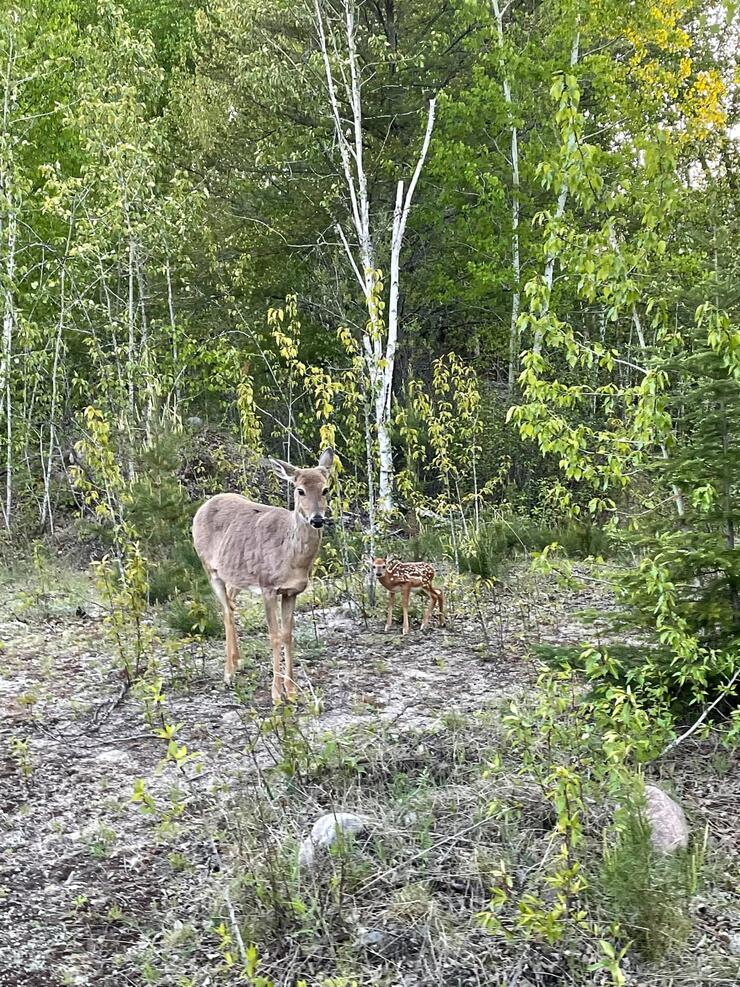 Well, there you have it, five things that I think make Spring amazing and why it's my favourite season of the year. A list like this is largely derived from one's personal choices and the things you like. For me, nature and its renewal in the Spring are what I like - amazing doesn't describe it adequately for me. 
At Ontario's Sunset Country, we'd love to hear from you about what you like about Spring and see the pictures you've taken. Visit our Facebook page and do a guest post and we'll publish it on the timeline for everyone to see.